What's Responsible for Tonight's Huge Knicks-Magic O/U Line Move?
Credit:
Adam Hunger-USA TODAY Sports
Lines move for many reasons across the sports-betting market. Being able to diagnose why they're moving is a very important skill to incorporate into your overall handicapping repertoire.
In tonight's return from the NBA All-Star Break, oddsmakers opened the Knicks-Magic total at 211 and the number quickly increased up to 215.5, earlier this morning. Using our proprietary betting data and tools, let's analyze the move and pinpoint the reason for the drastic response from oddsmakers.
According to our Sportsbook Insider Pro line charts, the total exploded right around 11 a.m. ET today.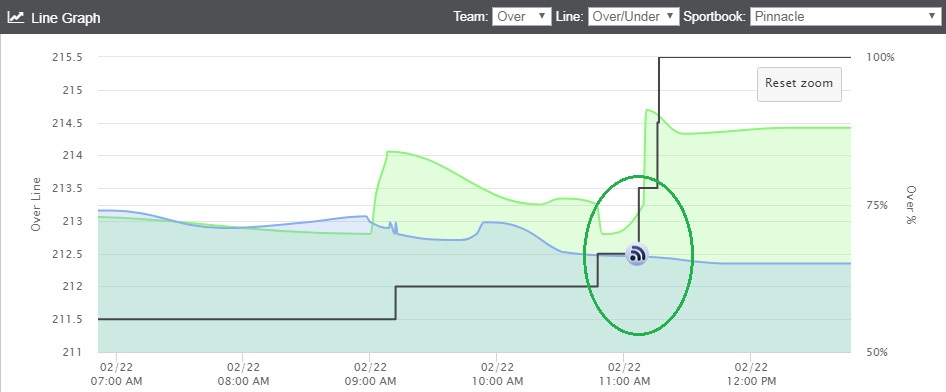 At first glance, it looks like a classic case of professional bettors steaming the over in this matchup. However, at 11:13 a.m. ET, Fantasy Labs' NBA news and injury department reported that both Aaron Gordon and Nikola Vucevic are expected to start tonight.
Considering the line move occurred in this same time period, it's reasonable to conclude that the move was the result of oddsmakers adjusting to breaking injury news, as opposed to wiseguys taking a position on the total.
Top Photo: New York Knicks center Kyle O'Quinn battles for the ball with Orlando Magic center Nikola Vucevic
Photo via Adam Hunger-USA TODAY Sports