Want to help us make The Action Network better? Take our brief user survey.
The series resuming tonight are in interesting spots. Can the Wolves really tie up this one 2-2 with Derrick Rose leading the team in usage? Or are the Rockets just toying with them?
In the later game, the winner seems to be the team with the first point guard to register a triple-double. In Game 3 that distinction went to Sir Ricky Rubio, and afterward Russell Westbrook vowed to "shut that s*** off." Buckle up.
So how should you bet tonight? We've got you covered. — Bryan Mears
All info as of Monday morning. Check back throughout the day and keep an eye on our Twitter handle for any updates.
For live spreads and bet percentages, check out this page. Follow the latest injury info on our industry-leading news feed. To get access to our premium betting tools, subscribe here.
---
GAME 4: HOUSTON ROCKETS (-5.5) AT MINNESOTA TIMBERWOLVES | O/U: 219
Houston Leads 2-1
8 p.m. ET | TNT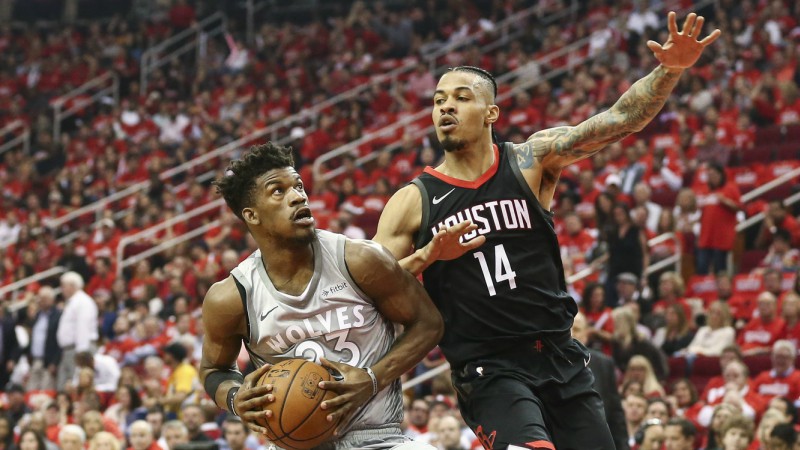 Troy Taormina-USA TODAY Sports
Metrics to know: The issue for Minnesota has never been offensive firepower. The Wolves have incredibly skilled players, and they ranked fourth in offensive efficiency this season despite having a pretty terrible offensive shot profile. They ranked just 20th in frequency of shots at the rim and dead last in frequency behind the arc. Thus, Matt Moore and I have been harping on what we call "The Math Problem" with the Wolves. Even with efficient players and decent shooters, trading 2s for 3s just isn't going to work long term, especially against a Houston team that is the most 3-point-heavy team in the history of the NBA.
That was an issue in Games 1 and 2, but it wasn't in Game 3 since the Wolves hit a ridiculous 60% of their non-garbage-time 3-pointers. They went 60% from the corner and also from the non-corner, which is especially impressive. Houston was merely average shooting the ball, and the Wolves added a nice +7.0 points/100 in transition. There was the game. Of course, it's hard to bank on Minnesota continuing to be hot from outside, and the Wolves will honestly need to be scalding if they want to keep up with the 3-point barrage that will certainly keep coming on the other side. This will be a fascinating Game 4. — Bryan Mears
GET THE ACTION NETWORK
EDGE
Unlock this article and see who's betting what, all for less than the price of a stadium beer.
Be A Better Bettor
START MY FREE TRIAL
Already an EDGE member? Sign In
Credit:
Mark D. Smith-USA TODAY Sports