Mega Thursday Betting, DFS Preview: Do Spurs Have a Prayer at Golden State?
Credit:
Nov 2, 2017; San Antonio, TX, USA; Golden State Warriors point guard Stephen Curry (30) drives to the basket past San Antonio Spurs shooting guard Danny Green (14) during the first half at AT&T Center. Mandatory Credit: Soobum Im-USA TODAY Sports
Just a mini-slate of five games tonight, but a couple of real heavy hitters back-to-back on TNT. There's sure to be plenty of casual bettors piling on the Celtics-Timberwolves and Spurs-Warriors games, that's for sure. Maybe they aren't even watching for the basketball, just for Charles Barkley before he's forced to cover March Madness.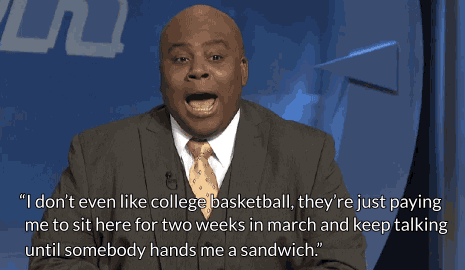 We know you readers aren't betting just for fun, though … you want to make money! That's where we come in. — Mark Gallant
All info as of Thursday morning. Check back during the day and keep an eye on our Twitter handle for any updates.
If there's a specific matchup you want to jump to, click the quick links below. For live spreads and bet percentages, check out this page. Follow the latest injury info on our industry-leading news feed. To get access to our premium betting tools, subscribe here.
BOS-MIN | SAS-GSW | Quick Hits on the Rest of the Slate
---
The Main Events
BOSTON CELTICS (-2) AT MINNESOTA TIMBERWOLVES | O/U: 214.5
8 p.m. ET | TNT
What I'm watching for: Al Horford struggles in one-on-one situations against physically dominant, skilled big men. Karl-Anthony Towns suffers against quick, smart, mobile opponents. Something's got to give.
Meanwhile, with the Wolves still without Jimmy Butler, Kyrie Irving is going to have a field day. Don't be surprised if Jeff Teague winds up in foul trouble going over screens trying to contest Irving pull-ups, but that might be a blessing in disguise for the Wolves. Back-up PG Tyus Jones is wiry and more capable of giving Irving fits, plus he's more likely to push the tempo up the floor and punish Irving for his diving layups that result in him falling down.
I expect Jayson Tatum to cook Andrew Wiggins. Wiggins will get his points as well against the young Celtics defenders, but I'm not sure the plus-minus is going to draw out in a way that benefits Minnesota. — Matt Moore
What the metrics say: In the four games since Butler's injury, the Wolves have handily won the matchups against poor teams, running over the Bulls and Kings by a combined 36 points. In the two recent games against tougher squads, they've lost both and have really struggled to score, posting Offensive Rating marks of 100.0 and 108.1 against the Blazers and Jazz, respectively.
Unfortunately, things won't get easier tonight against a Boston squad that ranks first in points allowed per possession and effective field-goal rate allowed. In the first meeting, the Wolves scored just 94.4 points/100 (11th percentile of games this season) and posted an eFG% mark of 42.0% (fifth percentile) — and that was with Butler playing and Towns going for 25 and 23 in 42 minutes. The Celtics are fresh off perhaps the most efficient defensive performance of the year against the Bulls, and it remains to be seen how Minnesota generates good looks in this one. — Bryan Mears
DFS nugget: The Timberwolves haven't played since last Friday, making them one of the most well-rested teams we've seen all season heading into today's game. Towns in particular has thrived when given extra time off, exceeding salary-based expectations by an average of 4.25 points when playing with at least three days of rest. The Celtics have also somewhat struggled with centers this season, giving Towns an Opponent Plus/Minus of +2.82. His $9,300 salary on DraftKings comes with a Bargain Rating of 98 percent. — Matt LaMarca
Trend No. 1 to know: During the second half of games this season, the Celtics and Timberwolves are completely different teams…
Celtics: 38-26-1 (59.4%) ATS, +1.0 ATS differential, 101.2 defensive efficiency
Wolves: 26-38-2 (40.6%) ATS, -1.5 ATS differential, 111.2 defensive efficiency — Evan Abrams
Trend No. 2 to know: The road has felt like home for Brad Stevens since he became coach of the Celtics in the 2013-14 season. Boston is 112-80-1 ATS (58.3%) on the road under Stevens; he's the most profitable coach in the league during that span. Stevens has also covered three straight road games against Tom Thibodeau dating to 2014 with both the Wolves and Bulls. The trend hasn't stopped this season, as the Celtics are 21-9 ATS (70%) on the road: They've covered five straight and eight of their past nine. — Evan Abrams
Trend No. 3 to know: Under Stevens, the Celtics are 10-3 SU and 9-4 ATS as a road favorite against a team with a winning record. — John Ewing
---
SAN ANTONIO SPURS AT GOLDEN STATE WARRIORS (-11) | O/U: 221
10:30 p.m. ET | TNT
What I'm watching for: Without Kawhi Leonard and Pau Gasol, the Spurs have no shot against this team. The Warriors are ramping up for their title defense, and San Antonio, even at full strength, doesn't have enough size, athleticism or firepower to hang. The Warriors may take them lightly, which means the first-half line is something to watch closely to see if there is an opportunity there. But for the game? It seems very likely that, barring injury or rest for the Warriors, the Spurs are toast here. — Matt Moore
What the metrics say: The Spurs have lost eight of their past 11 games, but that likely overstates their struggles. They're about middle of the pack during that stretch with a -0.2 net rating, and they've mostly played the elite playoff teams in the West. Of course, that's not especially encouraging considering tonight's opponent is maybe the best team of all time. The Warriors were one of the Spurs' eight losses in this recent stretch, and the game got out of hand; Cleaning the Glass projected that garbage time started at the 4:15 mark of the fourth quarter.
The Spurs just couldn't generate efficient looks in that one, taking only 30% of their shots at the rim and 28% from 3. Behind the arc, they hit just 5 of 26 shots. Just look at the half-court numbers to see the difference between these teams right now: The Warriors scored at a rate of 118.2 points/100 (96th percentile), whereas the Spurs scored 85.0 points/100 (25th percentile). — Bryan Mears
DFS nugget: LaMarcus Aldridge could be forced into a bigger role with Gasol out, and he put up 38 FanDuel points in just 30 minutes in his most recent matchup with the Warriors. Aldridge has seen a salary decrease of $600 over the past month, so he offers some extra upside today if the Spurs can keep this game competitive. Tony Parker could also have some sneaky appeal: He's seen a usage bump of five percent in games without Gasol and Leonard this season and is coming off one of his best games of the season against the Grizzlies on Monday. — Matt LaMarca
Trend No. 1 to know: To begin the 2016-17 regular season, the Warriors lost their first two games against the Spurs by an average of 25.5 PPG, scoring just 92.5 PPG in the two contests. Since then, the Warriors have won seven straight against the Spurs by 16.2 PPG (6-1 ATS) — their longest such streak in franchise history against San Antonio. During those seven games, Leonard played a total of 59 minutes and missed the past five contests. — Evan Abrams
Trend No. 2 to know: Over the past six seasons, the Spurs are 18-35-1 ATS (34%) against opponents with a win rate of 70% or higher — the least profitable team in the NBA over that span. That mark includes an 11-28-1 ATS (28.2%) record against the Western Conference since 2012, including 0-3 ATS this season against the Rockets (twice) and the Warriors. — Evan Abrams
Trend No. 3 to know: San Antonio opened as a 12-point underdog in Golden State, and at the time of publication, the line sat at +11. Since 2005, the Spurs have been double-digit dogs seven times in the regular season, going 0-7 SU but 5-2 ATS. — John Ewing
---
Quick Hits on the Rest of the Slate
BROOKLYN NETS AT CHARLOTTE HORNETS (-7) | O/U: 218
7 p.m. ET
What I'm watching for: Another opportunity for me to wonder why D'Angelo Russell isn't better and why Charlotte is so bad given its talent and coaching. — Matt Moore
Trend No. 1 to know: Brooklyn has lost four in a row and nine of its past 10 games. Teams playing this poorly late in the season (March-April) are often undervalued, especially as road dogs, going 128-102-6 (56%) ATS since 2005. — John Ewing
Trend No. 2 to know: The Nets are listed as underdogs against the Hornets. This will be the 11th consecutive meeting between these two teams in which the Hornets are the favorites. During that span, Charlotte is 8-2 SU and 2-7-1 ATS against the Nets. — Evan Abrams
Trend No. 3 to know: So far in March, the Nets are 2-1 ATS. If you look at last year in March and April, Kenny Atkinson and Brooklyn went 16-8 ATS. Over the past two seasons, only Blazers coach Terry Stotts has been more profitable in March and April than Atkinson. — Evan Abrams
PHILADELPHIA 76ERS (-1) AT MIAMI HEAT | O/U: 208.5
7:30 p.m. ET
What I'm watching for: The Sixers can clinch the tiebreaker over Miami here, which would go a long way toward ensuring a playoff spot and a seed above No. 8. I'd keep an eye on the over, given how 3-point-happy these squads can get. — Matt Moore
DFS nugget: It's nearly impossible to trust Hassan Whiteside, but he offers huge upside today at just $7,000 on FanDuel. He's averaged 1.36 fantasy points per minute over the past month and could see a few additional minutes today to combat the size of Joel Embiid. He scored 48.7 fantasy points in his most recent matchup with Embiid and can be one of the most dominant centers in the league when motivated. — Matt LaMarca
Trend No. 1 to know: Philly opened as a 1-point road favorite in Miami. Since 2005, this is just the 10th time the Sixers have been favored on the road against an opponent with a winning record. In the previous nine games, the team went 4-5 SU and 3-6 ATS, including 1-2 SU and ATS this season. — John Ewing
Trend No. 2 to know: Between 2008 and 2016 — Erik Spoelstra's first nine years as coach of the Heat — Miami was 111-132-5 ATS (45.7%) when it was above .500, playing another team also above .500. That includes a record of 37-45-1 ATS (45.1%) in that spot while playing in March or April. Fast-forward to this season: The Heat are 11-3-2 ATS (78.6%), and Spoelstra is the most profitable coach in this spot in the NBA. — Evan Abrams
PHOENIX SUNS AT OKLAHOMA CITY THUNDER (-10) | O/U: 228.5
8 p.m. ET
What I'm watching for: OKC has to win this one. Right? I mean, they can't lose this one, after struggling against the Suns a few days ago. Right? Right?! — Matt Moore
DFS nugget: Russell Westbrook should have a field day in this contest if this game stays competitive. He's exceeded salary-based expectations by a ridiculous 13.54 fantasy points in six matchups with the Suns over the past two seasons, and the Thunder's implied team total of 119.75 represents an increase of more than 13 points when compared to their season average (106.6). — Matt LaMarca
Trend to know: Trap game? Oklahoma City lost 122-112 to Houston on Tuesday, and now the Thunder face a 19-47 Phoenix squad they are supposed to beat. Since 2005, in the second half of the season, when a team loses by double digits to an elite squad (win rate of 70% or higher) and then faces an opponent with a losing record: 149-179-2 (45%) ATS. — John Ewing
Did you know? Russell Westbrook's past six games against the Suns: three triple-doubles, three 40-point games, three SU wins and two ATS wins. — Evan Abrams
Top photo via Soobum Im-USA TODAY Sports