NBA Odds, Preview, Prediction for Clippers vs. Mavericks Game 6: Can Luka Close Out Los Angeles? (June 4)
Credit:
Juan Ocampo/NBAE via Getty Images. Pictured: Kawhi Leonard #2 of the LA Clippers.
The Clippers and Mavericks continue their back and forth series Friday in Game 6.
The Mavericks are 2.5-point dogs at home in Dallas, but the road team has won every game in this series so far.
Raheem Palmer explains why he's betting the Clippers to keep that trend going:
Clippers vs. Mavericks Game 6 Odds
Clippers Odds
-2.5
Mavericks Odds
+2.5
Moneyline
-140/ +120
Over/Under
216.5
Time
9 p.m. ET
TV
ESPN

Odds as of Thursday and via BetMGM.
When the Los Angeles Clippers signed Kawhi Leonard and traded Shai-Gilgeous Alexander, Danilo Gallinari and five first round picks for Paul George, sportsbooks, analysts and fans alike pegged them as a shoe-in to make the NBA Finals in 2020. Unfortunately, they didn't meet expectations.
With a refocused Leonard and George, this team appeared poised for an NBA Finals run this season. When they tanked the final two regular season games to avoid the LA Lakers' side of the bracket, the Dallas Mavericks looked to be just a speed bump on their way to the Western Conference finals.
Luka Doncic and the Mavericks had other plans, though, stealing all three road games and the Mavs enter a pivotal Game 6 holding a 3-2 lead in this series with the chance to eliminate the Clippers in Dallas.
After starting the series as -450 favorites, the Clippers now have their backs against the wall and need to win two out off the next three games in order to advance.
The road team has won all five games in this series, so can the Clippers respond to adversity for the first time in the Leonard and George era by extending this series to seven games?
Let's analyze both sides and find out.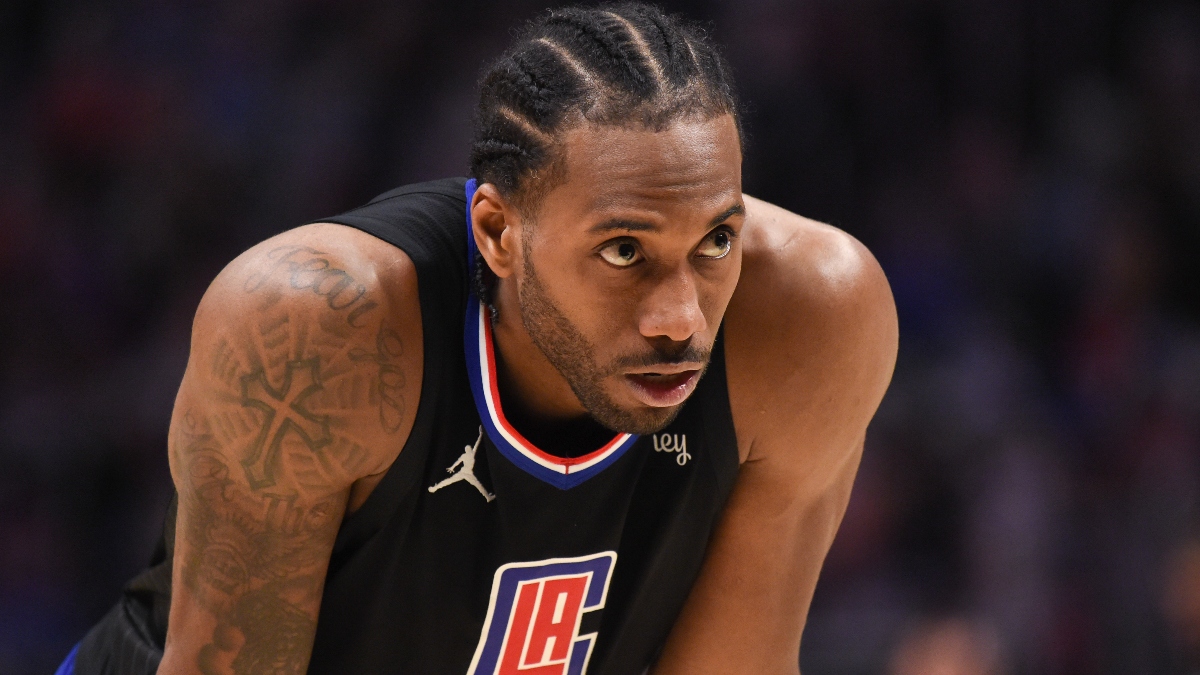 Playoff Promos: $200 if Kawhi scores, more!

Bet $20, Win $200 if Kawhi scores a point!


And more …
The Clippers Have Been Better Overall
After losing the first two games at home, coach Lue appeared to make all the necessary adjustments for the Clippers to fight their way back into this series. Lue removed Patrick Beverley and Ivica Zubac from the lineup and elected to go small starting Reggie Jackson, Nicolas Batum, Paul George, Kawhi Leonard, Marcus Morris.
Removing Beverley allowed the Clippers to have some size on the floor and removing Zubac put a switchable wing in his place as both were consistently exploited by Doncic in the pick-and-roll with the Clippers switching every screen. The results were tremendous, leading to a 10-point win in Game 3 and a 25-point win in Game 4.
Those results led many to believe the Clippers would win Game 5 and close out of the series in six games. But breaking generational curses doesn't come easy and that's also true for the Clippers who have taken every opportunity to make things tougher on themselves.
While the Clippers struggled from 3-point range in the first half, shooting 7-of-20 (35%) compared to the Mavericks 8-of-17 (47.6%), things eventually evened out and they were able to take a 70-64 third quarter lead. At the very moment it seemed the Clippers were going to completely seize control of both Game 5 and the series, they allowed the Mavs to go on 25-5 run and trailed 91-75 entering the fourth quarter.
Despite the bad run, the Clippers showed some adversity fighting back into the game. Down 10 with 2:13 left in regulation, the Clippers pulled off their own 9-0 run and were a blown lay-up away from taking the lead with nine seconds to go.

Blown opportunities aside, the Clippers have shown they are the superior team and should be favorites to win this series. However, lacking a true table setting point guard who can create shots for teammates and space the floor continues to be their Achilles heel.
More importantly, the stars didn't show up. Leonard finished Game 5 with just 20 points on 7-of-19 (36.8%) shooting and an abysmal 1-of-7 (14.3%) from downtown along with five turnovers.
George was instrumental in the Clippers' fourth quarter comeback and the third quarter run for the Mavs coincided with him going to the bench, but he also had two crucial turnovers down the stretch.
The Clippers are the better team, but if their stars don't show up, we could be talking about this team being eliminated from the postseason on Friday night and the future of Leonard given his ability to opt out after this season.
---
Can Doncic Continue to Carry the Load?
The Mavericks had complete control of this series until Doncic suffered a neck strain, which completely shifted the momentum. Doncic played his worst game of the series in Game 4, scoring 19 points on 9-of-24 (37.5%) shooting, including 1-of-7 (14.3%) from beyond the arc.
Treatment and rest appeared to work well for Doncic as he returned to his previous form in Game 5, scoring 42 points, shooting 6-of-12 from behind the arc, dishing out 14 assists and grabbing eight rebounds. The Mavericks had six baskets all game that weren't scored or assisted by Doncic.
The Mavericks were downright dominant offensively in the first half, scoring 54 points on 1.217 points per possession while shooting 8-of-17 from behind the arc. After being down six points in the third quarter, they took control of the game with a 25-5 run to go up 91-75 in the fourth.
Despite that, as the game appeared all but over, regression eventually hit this team like a ton of bricks. The Mavericks shot just 5-of-22 from the field and 2-of-10 from deep for just 16 fourth quarter points. They managed to hold on but as this series goes on, you have to wonder about the load that Doncic has to carry as the team's primary playmaker.
One of the biggest adjustments head coach Rick Carlisle made was playing two bigs with the Clippers electing to play small ball. Carlisle moved away from the traditional starting lineup of Doncic, Finney-Smith, Maxi Kleber, Kristaps Porzingis and Tim Hardaway. Instead, he went with Doncic, Finney-Smith, Boban Marjanovic, Porzingis and Hardaway. The Mavericks played a 2-3 zone, packing the paint and for the first half it actually had solid results, throwing off the Clippers' rhythm and forcing their role players to hit shots.
It'll be interesting to see how Dallas defends the Clippers going forward. The Mavericks are ahead in this series based on their offense, which is scoring 116.3 points per 100 possessions, but they haven't slowed down the Clippers consistently.
Nonetheless, they're just one win away from clinching this series, so if they can capture some of their early series shooting variance, they could be advancing to the second round.
Clippers-Mavericks Pick
I've said several time this week, if it ain't broke, don't fix it and I'm going to take my own advice here. The road team has won every game of this series and I expect that to continue in Game 6.
With coach Lue's adjustment to remove Beverley and Zubac from the starting lineup and gone small, the Clippers have gotten a handle on this series. Outside of giving up a 25-5 run in the third quarter of Game 5 and Leonard having a poor shooting night, they've been the better team since that point.
With Doncic carrying such a huge load, I'm not sure he can sustain his amazing play . I'll lay the 2.5 points with the Clippers as I expect them to tie this series up.
Pick: Clippers -2.5 (-110)
How would you rate this article?
This site contains commercial content. We may be compensated for the links provided on this page. The content on this page is for informational purposes only. Action Network makes no representation or warranty as to the accuracy of the information given or the outcome of any game or event.