Moore: Damian Lillard Trade Rumors Place Portland Trail Blazers in No-Win Situation
Credit:
Steve Dykes/Getty Images. Pictured: Portland Trail Blazers general manager Neil Olshey (left) sits with Damian Lillard.
What an absolute mess in Portland.
It helps to understand the whole story in order to grasp just how shaky the ground in the Rip City.
In late April, in the midst of a Trail Blazers swoon, Chris Haynes of Yahoo Sports published a story on Damian Lillard that suggested the team wasn't doing enough to put the All-Star guard in a position to contend. Haynes covered Lillard and the Trail Blazers for several seasons and has always been known to have a tight rapport with him.
After the Blazers lost in the first-round to a Denver Nuggets team without Jamal Murray, in fewer than the full seven games no less, it was clear changes were going to be made. But general manager Neil Olshey fired Terry Stotts and doubled down on the roster.
"The first-round loss and the Defensive Rating at 29 was not a product of the roster," Olshey said."
Then came the disastrous coaching search. Off the bat, it was reported (by Haynes) that Lillard's preferred choice was Jason Kidd, with Chauncey Billups close behind.
Then came the backlash to those choices based on a domestic violence incident with Kidd, and a sexual assault allegation against Billups in the late 90's.
Lillard pushed back on Twitter to criticism against him, saying he wasn't aware of those allegations because he was a kid at the time they occurred. Haynes later published a report suggesting that the backlash might contribute to "pushing" him out of Portland.
(Unsurprisingly, this did not help ease tensions with the fanbase.)
Next, Henry Abbott of TrueHoop reported Friday that Lillard would ask for a trade in the coming weeks. That was followed immediately by Haynes publishing an interview with Lillard.
The subtext here is not difficult to read.
"We have to look in the mirror and say I have to be better because whatever it is we're doing is not working and it's not giving us the shot to compete on the level that we want to compete on."
This runs right up against what Olshey said after the season. Lillard isn't satisfied with the team firing Stotts and pinning all their issues on him. It's clear Lillard doesn't believe the roster is good enough, while Olshey believes that simply hiring Billups will get the outcome Lillard is after: a championship.
Then there's the report from Oregon Public Broadcasting outlining how the Blazers failed to contact Billups' accuser during their investigation into the 1997 incident. And a follow-up report about the lead investigator's troubled social media past. And that the team then parted ways with the firm.
So, no, things are not going well.
There's a clear disconnect between Lillard and the front office. Billups and Olshey reportedly flew to Vegas to meet with Lillard on Friday. Lillard, predictably, denied any trade request or plan for a trade request at a Team USA media availability:
Dame – "I woke up to those reports – to a lot of people reaching out to me. It's not true – I'll start off the rip and say it's not true. A lot of things are being said and it's not coming from me. I'll also say I haven't made a firm decision on what my future will be."

— Danny Marang (@DannyMarang) July 16, 2021

There's a trendline, but Lillard is also clearly sensitive about the perception he's forcing his way out.
Also, a player with multiple years left on his contract saying "I haven't made a firm decision on what my future will be" is certainly eyebrow-raising.
Damian Lillard: "I don't disagree that maybe Chauncey can change our team and make us a better team. But I think if you look at our team as it is, I don't see how you say 'this is a championship team, we just need a new coach.'"

— Sean Highkin (@highkin) July 16, 2021
Once again, this is absolutely aimed at Olshey. The GM and the star point guard are not on the same page.
Then again:
Dame says he "expects to be" in a Blazers uniform next season.

— Marc J. Spears (@MarcJSpears) July 16, 2021

But this situation doesn't seem tenable. The front office botched at least the hiring process for Billups, even if Billups winds up being an excellent coach as most league personnel expect. Olshey doubled down on the roster even as Lillard has asserted repeatedly since last April it isn't good enough.
Lillard also clearly feels exposed a bit. Billups was an Olshey hire; the two men have a relationship that goes back many years. The perception has been spun that Dame was instrumental in the hiring, which puts him under the public spotlight for the backlash.
The question is whether this is salvageable with less than 100 days between now and the start of the regular season. The Blazers can follow Dame's advice and try and make upgrades, but their leverage is compromised given the circumstances.
CJ McCollum is their biggest trade piece, but it's been widely thought that Olshey would be reluctant to trade his best draft find. The rest of the roster is a mishmash of good but limited players.
There's likely a package for Philadelphia 76ers star Ben Simmons that could be built, but Simmons would have to relinquish the point guard position, which he's been reluctant to do, and both teams would be asking for draft compensation from the other.
If the Blazers don't make moves, if Olshey doubles down, Portland likely opens the season with Lillard in the starting lineup. But it sets up an almost certainty that he'll be gone either by midseason or the following summer.
Still, making moves just to keep Lillard could result in similar or worse outcome, and Lillard deciding to move on anyway, while Portland gets saddled with whatever draft pick debt and contracts they take on in the failed attempt to keep him.
The Blazers are an unstable mess right now. The roster is still good enough to find their way to the playoffs next season, but on some level, Lillard is openly saying his teammates aren't good enough.
The clock is absolutely ticking in Portland, and unless this situation works out differently than it has with so many stars on so many teams in so many markets like Portland, we know what happens when it hits midnight.
Lillard's Odds to be Traded
Books had already posted odds on Lillard being traded and those have resurfaced with Friday's news.
Next Team Damian Lillard Will Play For If Traded (CO Only)

-Knicks: +200
-Sixers: +250
-Heat: +300
-Warriors: +400
-Lakers-: +500
-Clippers-: +600
-Celtics-: +900
-Raptors/Thunder: +1000

— PointsBet Sportsbook (@PointsBetUSA) July 16, 2021
If you want to win a title, you do not demand a trade to the New YorkKnicks. The Knicks were good this season, a really fun team, but there isn't a championship pedigree.
The Sixers, as mentioned above, make the most sense, but both teams will feel like they deserve picks back and the other team's leverage is compromised. Still, both teams would be able to say they got an All-Star back in the deal.
The Golden State Warriors have a theoretical package built around Andrew Wiggins and the No. 7 and No. 14 draft picks this season, but that is an absolutely wretched trade that should only happen if Lillard demands out with the Warriors as his only team on the list.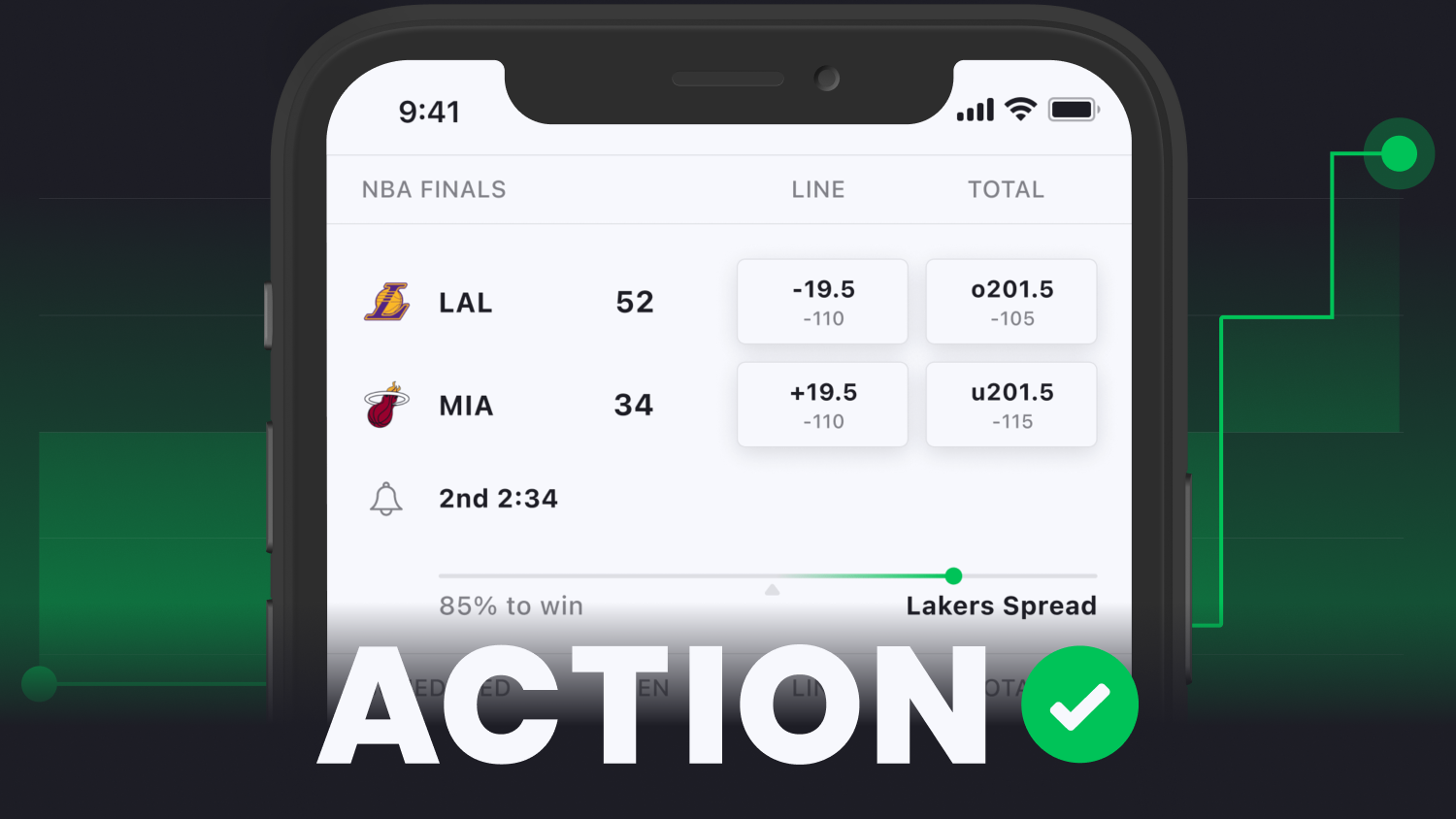 The must-have app for NBA bettors


Free picks from proven pros

Live win probabilities for your bets
The same goes for the Los Angeles Lakers at +500, which would be a deal featured around Kyle Kuzma. No, seriously.
But look, history is filled with the Lakers getting stars because those stars wanted to be Lakers. The Lakers and Warriors are teams he can  join to immediately chase a ring. Lillard's also from Oakland, so there's another reason for a Warriors connection in the Bay Area.
If we're looking at real fits? The Miami Heat at +300 is likely the best option. A serious organization that always wants to swing for the fences and is willing to trade young talent to win now. The Blazers should absolutely 100% hold out for Bam Adebayo, but that depends on leverage if talks were to get that far.
For now, the most likely scenario is that Lillard begins the season with Portland, skeptical of the team's chances, frustrated with their approach, another star on another long walk away from a franchise he likely believed he would retire with.
That's just how it goes in the NBA.
How would you rate this article?
This site contains commercial content. We may be compensated for the links provided on this page. The content on this page is for informational purposes only. Action Network makes no representation or warranty as to the accuracy of the information given or the outcome of any game or event.