Second-Team NBA All-Stars: What Can We Learn From the Best of the Rest?
Credit:
Issac Baldizon/NBAE via Getty Images. Pictured: Bam Adebayo #13 of the Miami Heat.
NBA All-Star weekend is finally here, with all the usual festivities. That means a 3-point shootout, the dunk contest, and the marquee event to end the weekend, an All-Star Game featuring the top 12 players from each conference.
But why stop with only 12 (or 13 or 14, with injury replacements)? With 15 teams in each conference, that's 75 starters and 200 players to pick from each conference. So recognize only 5% of them?
And so was born the Second-Team NBA All-Stars, which is exactly what it sounds like. It's the next 12 guys from each conference who have had the best seasons so far. Not everyone can score 20 PPG or play on the league's top teams, but let's give some credit to 12 more guys from each conference, giving us a solid top 25 from both the East and the West Conferences.
As a reminder, here are the already selected All-Stars:
East Starters: Trae Young, DeMar DeRozan, Kevin Durant, Giannis Antetokounmpo, Joel Embiid
East Reserves: Jayson Tatum, Darius Garland, James Harden, Zach LaVine, Fred VanVleet, Jimmy Butler, Khris Middleton, LaMelo Ball, Jarrett Allen
West Starters: Steph Curry, Ja Morant, LeBron James, Andrew Wiggins, Nikola Jokic

West Reserves: Luka Doncic, Devin Booker, Donovan Mitchell, Chris Paul, Draymond Green, Karl-Anthony Towns, Rudy Gobert, Dejounte Murray

Alright, let's get to our Second-Team All-Stars, then see what we can learn from this exercise. Maybe we can even find a few ways to profit.
Eastern Second-Team All-Star Starters
Jrue Holiday
Lonzo Ball
Pascal Siakam
Domantas Sabonis
Bam Adebayo
Sabonis leads the way, even though he now resides in the Western Conference. Terrible Pacers season or not, he should have been on the real All-Star team. At 19/12/5, the offense flows through Sabonis, and he's already found a home in Sacramento. He's an easy choice and maybe the biggest remaining All-Star snub.
Pascal Siakam would have been an All-Star if the season started in December. Since then, he's averaged 23.4 points, 9.2 rebounds, and 5.6 assists per game, and he was scorching-hot during that recent eight-game win streak. Unfortunately, he missed all of October and had a rough November in his return, so that cost him a spot on the squad but made him an easy choice here.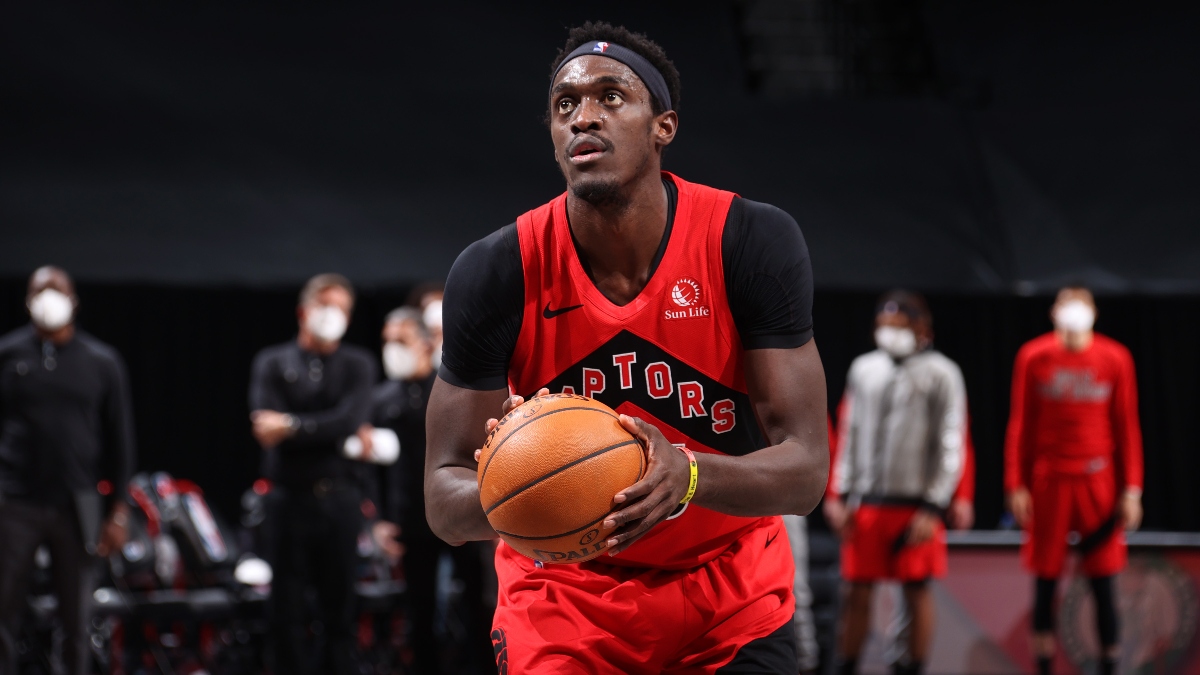 Jrue Holiday made all the case you need if you watched the playoffs last year. The numbers are good enough on their own, but as we saw last summer as Holiday won an NBA championship and a gold medal, it's all the little things — the defense, the energy, the glue plays — that make him so valuable.
The last two starter spots go to the top two teams in the East, despite both of them missing a chunk of time to injuries. Think of Lonzo Ball as a poor man's Jrue Holiday. The numbers don't overwhelm, but it's his all-around play, defense, and connective tissue that give him value for the Bulls.
Bam Adebayo is only eighth on the Heat in minutes, but he's clearly been Miami's second best player and still ranks second in season-long metrics like BPM, EPM, and VORP. He's not playmaking as much as he has in the past but is not far from a 20/10 and is the leader of one of the league's best defenses.
Jarrett Allen would've been an easy starter too, but he was a late injury replacement for Harden, so Adebayo bumped up into his role.
---
Eastern Second-Team All-Star Reserves
John Collins
Jaylen Brown
Kyle Lowry
Robert Williams

Our five starters have to fit the usual starting lineup, but we'll just pick the reserves in deserving order. That means starting with John Collins, since he might have a case to start over a couple of the guys above. Collins is still super efficient on offense and has quietly improved a lot defensively. It's Atlanta's depth that has disappointed this year, not its stars.
A pair of Celtics make the reserves. Jaylen Brown probably doesn't need to do too much convincing at 23.6 PPG, but you might be surprised to learn that many advanced metrics rank Robert Williams as the more valuable teammate. The Celtics have a 143 Offensive Rating with Timelord on the court, along with a pristine 103 Defensive Rating.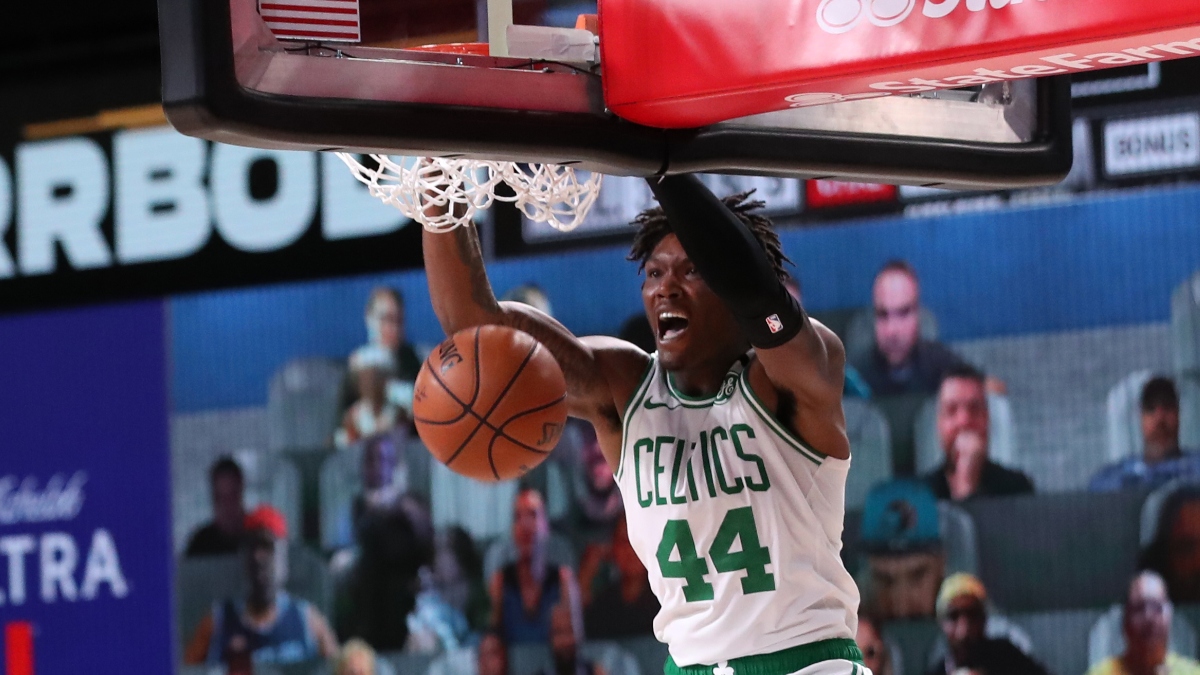 He's a dunk and block highlight machine, and, at 74% True Shooting and the head of the league's best defense over the past month, those numbers are looking very Rudy Gobert-like.
This hasn't been Kyle Lowry's finest season, but he's been the one stabilizing factor as the one-seed Heat's minutes leader while Butler and Adebayo have struggled through injuries. Lowry has taken more of a backseat as a scorer, but his eight assists per game and non-stat contributions are a big reason for that pristine record.
Montrezl Harrell
Evan Mobley
Miles Bridges

Our final three selections are difficult. Harrell comes off the bench but plays starter minutes and has put up big numbers and the best advanced metrics of his career. He was a big Trade Deadline addition on the cheap for Charlotte.
Mobley is headed toward Rookie of the Year. He's a huge reason the Cavs have surprised with a top-five defense, even as his offense still comes around. Miles Bridges is a Most Improved Player contender. His shooting has fallen off since a hot start, but he's averaging 20 PPG as the Hornets push for the postseason.
So those are our East Second-Team All-Stars. What can we learn?
1. The Wizards and Pacers traded away their All-Stars — but got one back.
Out with Harrell and Sabonis, in with Porzingis and Haliburton. Spoiler alert! The Kings fall into the same category.
2. Only three East teams have no one on either of the top two All-Star teams: the Magic, Pistons, and — yikes — Knicks.

The only such team without an All-Star in the West is the Rockets, which makes this a pretty terrible list for the Knickerbockers to be on. Julius Randle was the one player considered, and he certainly has the counting numbers, but at 103 Offensive Rating and 51% True Shooting, he's a microcosm of how bad New York's offense has been this year. The Knicks are not a playoff team.
3. It might be time to take the Cavs and Bulls seriously.

The Cavs have two All-Stars plus a third guy on the Second Team. And truth be told, Kevin Love has a pretty good case to have made the team too, even in limited bench minutes. Cleveland is no longer just a cute story. This team is a serious threat to win the division and maybe a playoff series or two.
As for the Bulls, they might be the Suns Lite. Chicago has two All-Stars, but it's not just those two. Lonzo Ball made the Second Team, and Nikola Vucevic and Alex Caruso were just off the list. Chicago has a strong, balanced starting five, not just a pair of stars. The Bulls have weathered the injury storm and could be rested and healthy at the right time.
4. The Celtics might be a serious East sleeper.
The Celtics have three guys listed above, and they've got three more just off the list. Marcus Smart and Al Horford don't put up big counting numbers, but many all-in-one metrics would make the case for their inclusion.
Boston also just traded for Derrick White, one of the last cuts from the West team below.
That gives Boston six guys who are among the top 25 or 30 players in the conference so far this season. Boston already has the league's best defense over the past month and just got better with the addition of White.
The Celtics are definitely making the playoffs, and they might be ready to make a run. Could they do what the Heat did two years ago and sneak all the way to the Finals?
5. It's not totally outlandish that the Nets could miss the playoffs.
Durant is the only Net to make either team, and while Ben Simmons and Kyrie Irving would probably be there if they'd played all year, the fact is that they haven't. Patty Mills and Seth Curry are having nice seasons, but they were nowhere close to consideration for these teams.
Brooklyn still has to survive just to make the play-in, and even that could be difficult. Boston is really good. Toronto probably has two All-Stars right now with the way Siakam is playing.
The Hawks and Hornets both have two guys on the lists above. Brooklyn has just the one, and we don't know when Durant will be back. It's not crazy that the Nets could miss the playoffs.
Western Second-Team All-Star Starters
Mike Conley
Tyrese Haliburton
Mikal Bridges
Anthony Davis
Deandre Ayton
As we head West, you'll notice a pair of Suns starting on the Second Team. Ayton may well have made the actual All-Star team if not for his untimely injury. He continues to improve and has the numbers and metrics to make a strong case as a third Suns All-Star.
Bridges' numbers aren't as impressive, but he's a stealth DPOY candidate and a glue guy for the league's best team. The Suns have four of the top 20 players in the conference.
Mike Conley has lived right on the edge of the All-Star team for virtually his entire career, so why stop now? He's a good reminder that the Jazz are still dangerous if their three stars are healthy come playoff time. Speaking of healthy, Anthony Davis hasn't been too often, but he's done enough in limited time to grab a spot here.
That leaves one last spot for Haliburton, easily the best Kings player for most of the season and breaking out even more for the Pacers.
At 20.7 points and 10.0 assists per game, plus a career 42% on 3-pointers, Haliburton will make the real All-Star team soon enough if he keeps playing like this.
---
Western Second-Team All-Star Reserves
Shai Gilgeous-Alexander
Paul George
Damian Lillard
Kristaps Porzingis

Welcome to the injured reserve. None of these guys would play in a hypothetical Second-Team All-Star Game, but they all make our reserves for what they've done when on the court this year — which is both a compliment for them and an indictment for the other Western options.
Gilgeous-Alexander had a bit of a slow start but got back to 22.7 PPG. He gives the Thunder one thing the other three teams at the bottom don't have — a genuine star and face of the franchise.
Lillard remains the face of the Blazers, even as Portland has blown up the roster around him. Even in a brutal injury-plagued season, Lillard's 24.0 PPG and offensive contributions are more than enough to grab a spot here.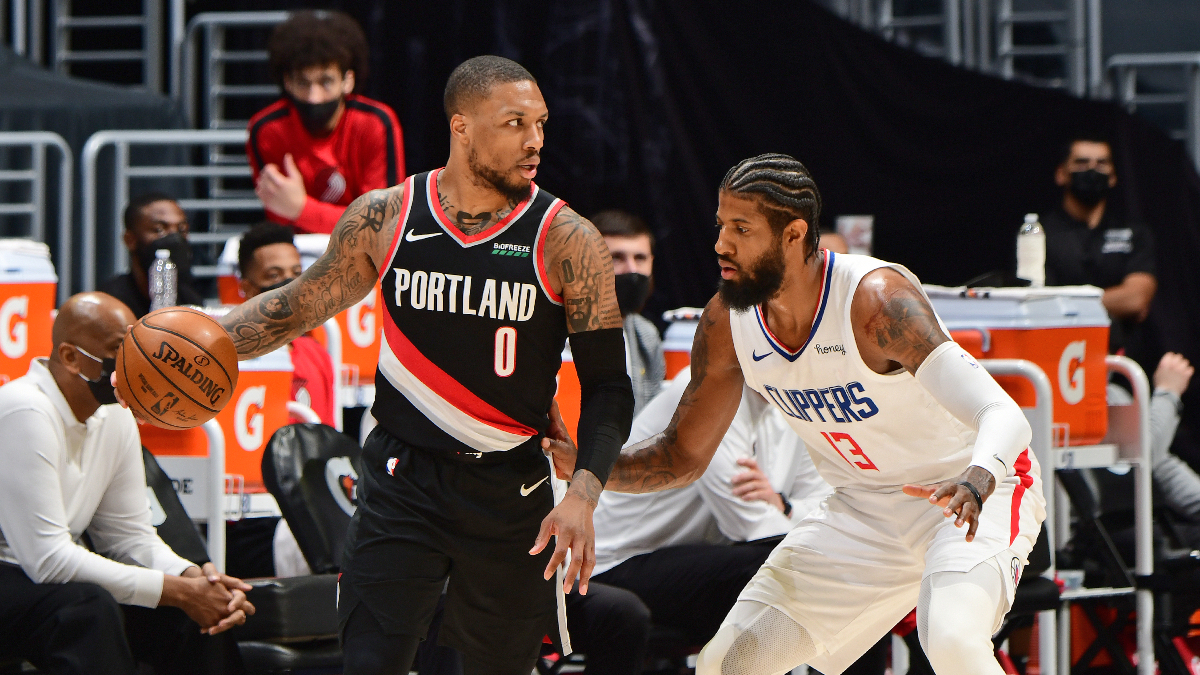 George was a sleeper MVP candidate early but can't stay healthy lately, and his shooting and efficiency have plummeted. The West feels as open as it does because Brow, Dame, and PG are top-15 talents who are basically missing this season.
Porzingis might be a surprising inclusion, but I thought he had a legit All-Star case before the recent injury. He was playing some of the best ball of his career before his puzzling trade to Washington.
Desmond Bane
Brandon Ingram
Anthony Edwards

Our last three picks are tough choices, with names like D'Angelo Russell, Jaren Jackson Jr., Derrick White, and Jakob Poeltl just missing out. Ingram is the lone Pelicans representative. He's at 22/6/5 and has kept New Orleans competitive. The Pels are 21-23 with Ingram but 2-12 without.
Bane gets the second Memphis spot, perhaps a surprising nod ahead of Jaren Jackson Jr. Jackson is the more talented player and has really broken out since the turn of the calendar, but Bane has been rock solid all year on both ends. He's scoring 17.6 PPG and is only a few field goal percentage points short of a 50/40/90 season right now.
Edwards was a late swap for the final spot, with Ant in and DLo out. Why? The Ant Man just feels … starrier.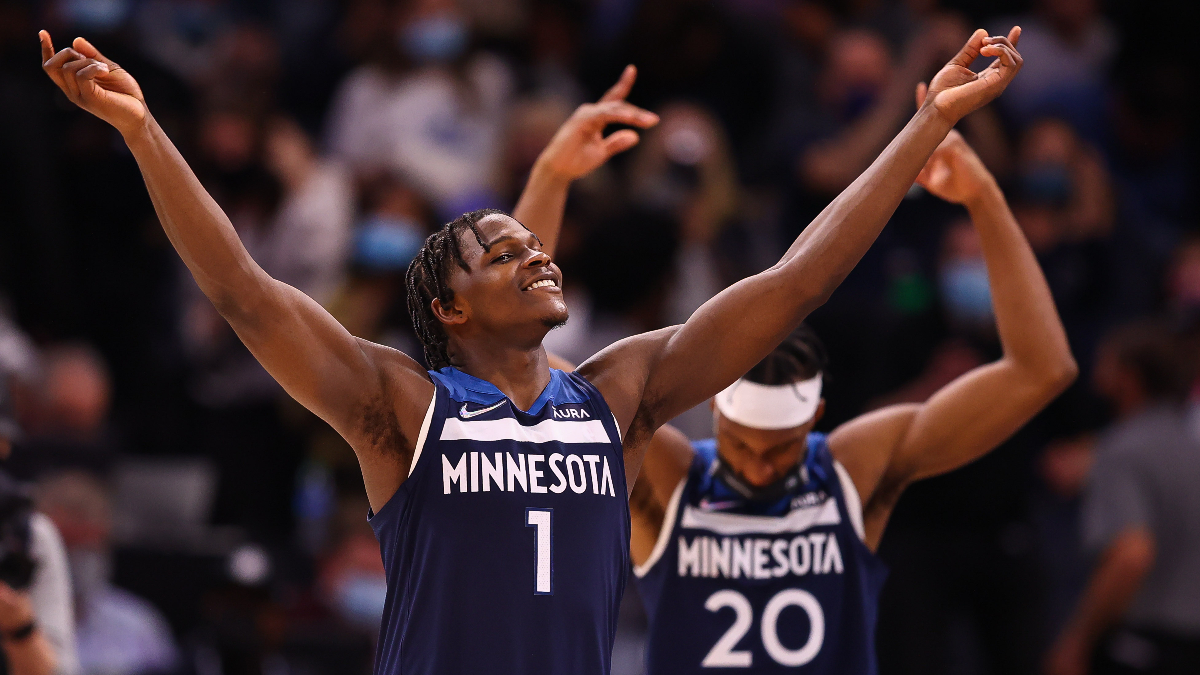 Which one would you rather see in an All-Star Game? Both have had outstanding on/off numbers and been great together as Minnesota pushes for the playoffs.
So as we wrap up our Western Second-Team All-Stars, what can we learn?
1. The Suns are a force to be reckoned with.

The Suns have four of the top 20 or so players in the conference, with Ayton and Bridges just outside the All-Star picture. No other team has four players on the above lists, and only two other West teams — the Warriors and Jazz — even have three. There's a reason Phoenix is winning so many games. They're the favorites now, and they probably should be.
2. The Timberwolves should be taken seriously.

Minnesota was one or two roster spots away from being the fourth West team with three All-Stars above. That means Minnesota has three of the top 25 or so players in the conference, and it means the Wolves are probably a good bet to come out of the play-in, make the playoffs, and maybe even win a few games when they get there.
3. Don't overlook the Spurs in the play-in race.
Dejounte Murray is a deserving All-Star, and Poeltl finished just off the list above. Even without Derrick White, that pair and Pop will keep San Antonio competitive.
And check out the other West play-in contenders. The Clippers and Blazers are missing their only star for the foreseeable future. The Pelicans have only one name on the list, and just barely.
The Spurs rank 17th in Net Rating and 16th in SRS at Basketball Reference. Sixteen teams make the playoffs, and 20 make the postseason.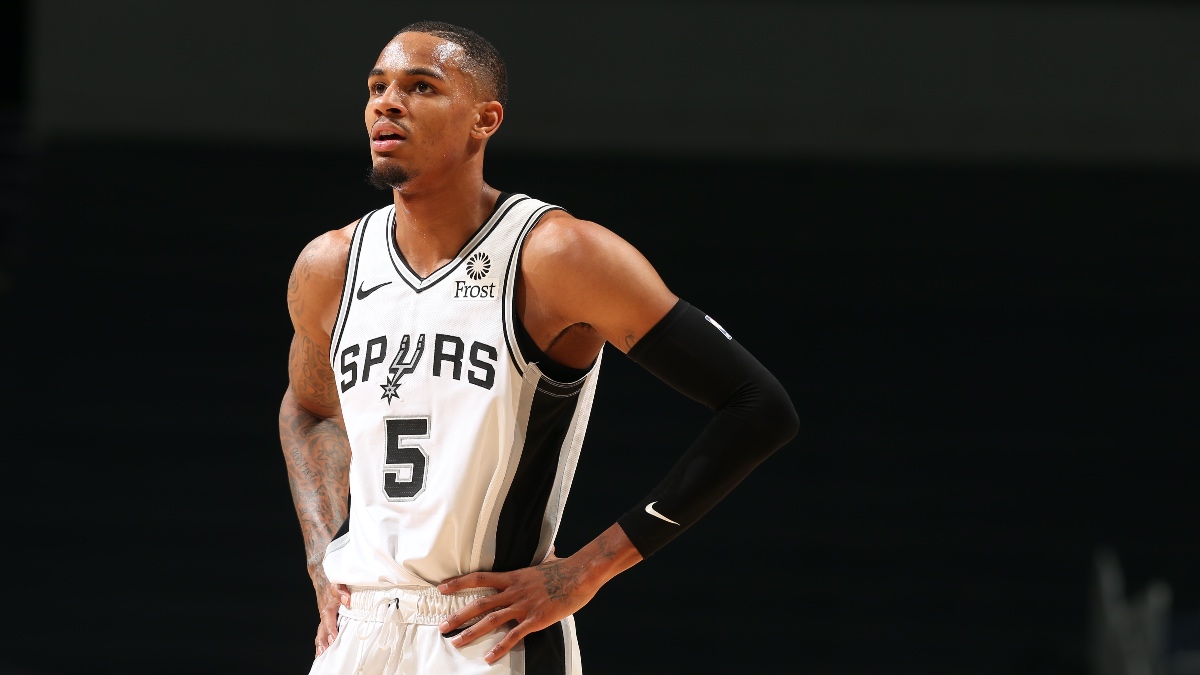 San Antonio is lurking and might be a nice sleeper.
4. The West's top-heavy teams haven't done enough this season.
Jokic has been awesome but had no other healthy Nuggets anywhere near contention for these Second-Team All-Stars. The Lakers are all LeBron and Brow, with no third Laker even in the right universe here.
Ditto the other LA team, where no one outside of PG (or Kawhi Leonard) had any real case. The Blazers fit the bill too. Dame hasn't been great, but he hasn't had help either.
Most years, those are the teams we expect at the top of the conference. But with all of those stars but Jokic missing time injured, and with the rest of the teams coming up short around those superstars, the Western playoff race has taken another shape entirely. Depth and teams are winning out, while these top-heavy teams are fighting just to make the playoffs.
That means one more untimely injury to a key star might sink them entirely. It also means teams like the Wolves, Kings, and Spurs need to be realistic about how far they've come this season, since their seeding is being buoyed a bit by these fallen Western teams.
5. Without Porzingis, the Mavs fall into that same top-heavy group.
Porzingis was playing at an All-Star level, and he's a real loss for Dallas in the immediate future. No other Maverick was close to making this team, which means it's all on Luka Doncic now. And so far, he's living  up to billing.
Over the past month, Doncic has recorded six triple-doubles at 30.6 points, 10.1 rebounds, and 9.2 assists per game. He has an 11.7 BPM during that stretch, a number short of only Giannis, Embiid, and Jokic atop the MVP leader boards.
If Doncic keeps this up, could he make a late MVP push? At +4500 at DraftKings, he could at least be an intriguing cash-out option. He could get close to a 30/10/10 season if he stays this hot.
On the other hand, the Mavs are only three games from the play-in. An untimely Doncic injury, even for a few weeks, could spell doom for a team this top-heavy.
How would you rate this article?
This site contains commercial content. We may be compensated for the links provided on this page. The content on this page is for informational purposes only. Action Network makes no representation or warranty as to the accuracy of the information given or the outcome of any game or event.