Moore: Which NBA Teams Are Struggling to Cover the Spread? The Lakers and Knicks Might Know.
Credit:
Adam Pantozzi/Getty Images. Pictured: Russell Westbrook
Last week, I took a look at the five best teams in the NBA with regard to their spread differential — a team's average point differential relative to the spread — to see which teams are beating the expectations of sportsbooks.
This week we're going the other way with the five teams that have been the worst in that category.
That number isn't always indicative of team strength or opportunities to fade, but it does reflect how the market has overestimated what they can do so far in this young season.
Here's a look at why these teams have been underperforming spread expectations and what the future holds for their market expectations.
Houston Rockets
Redord: 1-14 SU,
ATS: 5-9 ATS,
Spread Diff: -3.4 ATS
The Rockets are unsurprisingly here, given that they're 1-14. There was talk that this team was going to be fun and exciting, and now everyone's finding out that when you play a bunch of young guys, that's not what happens.
The veterans' on-court performance has been worse, with DJ Augustin and Daniel Theis first and third-worst respectively in on-court net rating. However, the kids aren't much better, with Jalen Green and Alperen Sengun second and fourth.
The market has been hesitant to ding them, however. The Rockets are 4-2-1 ATS this season as a double-digit dog and 1-6 when fewer than a nine-point dog or favored. Basically, they underperform in any spot where they are not clearly outmatched.
The Rockets are 5-10 in the first quarter, with the 30th-ranked starting unit net rating. Fading them out of the box is not a bad plan. Expect them to pivot to full-on-tanking by Christmas.
New York Knicks
Record: 8-7
ATS: 7-8
Spread Diff: -3.7 ATS
Bing Bong!
Things have kind of fallen off a cliff after that great start for the Knicks. They're 7-8 ATS overall, but when they don't cover, boy do they not cover.
The Knicks have been favorites in their last six games and are 2-4 ATS in those games, failing to cover by 17 points per loss(!).
New York has the third-worst Net Rating among players starting of any team in the league. Their starters are just getting annihilated every night, to the point where Tom Thibodeau is trying to close games with the bench on extended runs of over a quarter. (Spoiler alert: you can't play bench guys 18 minutes straight and win.)
Their defense has plummeted as we expected in preseason; they're now 21st in adjusted defensive rating and 14th in adjusted offensive rating after starting the season on-fire.
The Knicks are 6-9 in the first quarter ATS this season, providing a nice opportunity to fade them against teams with strong starting units.
New Orleans Pelicans
Record: 2-14
ATS: 6-10
Spread Diff: -3.9 ATS
This isn't a mystery. There has been no Zion Williamson, and the Pelicans look outright lost.
Now the problem becomes that with the Pels already 12 games under .500, there are diminishing reasons to bring Zion Williamson back at all. What's the point with the team this far back in the standings? A fully lost year seems to doom the new regime that replaced the old regime.
Still, facts are facts, and from a betting perspective, the Pels have covered just twice in the month of November, once against the Grizzlies (whom we'll discuss shortly) and the other cover by 1.5 points vs. Brooklyn. They failed to cover vs. the Heat Wednesday despite Miami missing Kyle Lowry and Bam Adebayo.
It is equally concerning that the Pelicans don't seem to have an identity under first-year head coach Willie Green. Green was sought as the player-friendly antidote to Stan Van Gundy, but the Pelicans find themselves 24th in offense and 29th in defense.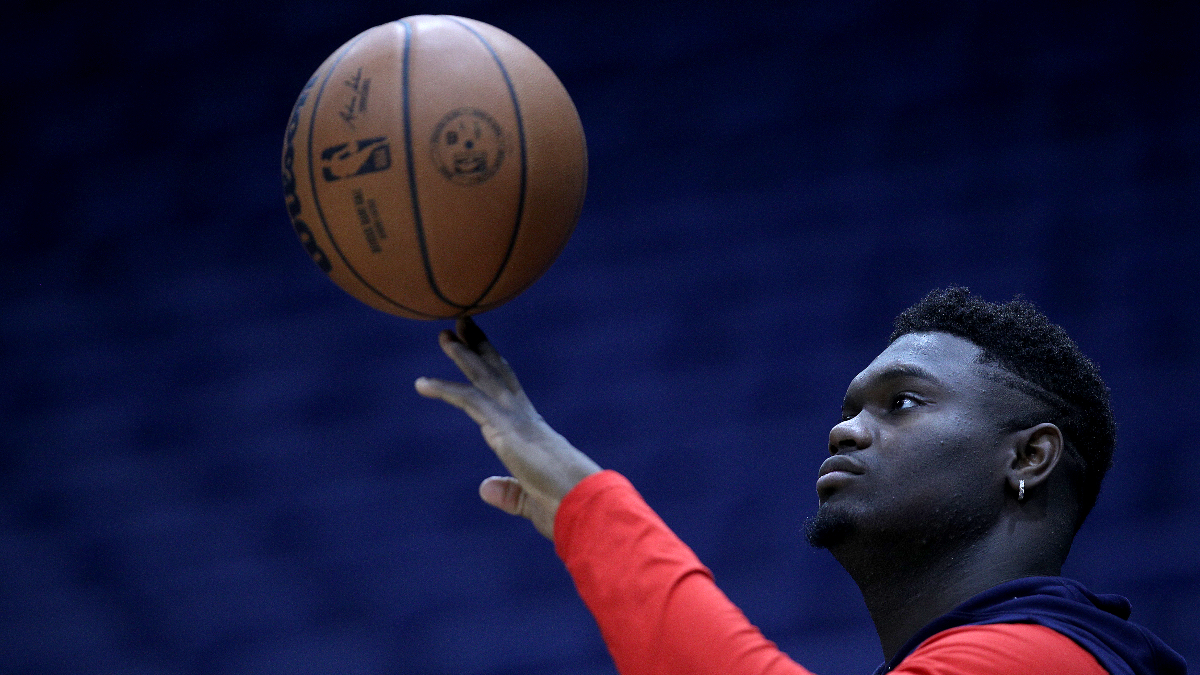 Does Williamson vault them into a top-10 offense, 14 slots? He certainly wouldn't jump them into the top 15 defensively.
It's a matter of time before the market starts to undervalue the Pelicans. However, when teams turn to tank, they counter that valuation by maneuvering to ensure losses. Orlando, Oklahoma City, Houston, and Cleveland all finished sub-.500 ATS last season.
We're a few months away from tank season, though. The Pelicans only recently got Brandon Ingram back, and while the early returns have not been good, maybe he just needs to settle in.
Memphis Grizzlies
Record: 7-7 SU
ATS: 8-6 ATS
Spread Diff: -4.6 ATS
Memphis began the season like a buzzsaw but has plummeted back to Earth. They began 5-3, covering in six-of-eight. Since then, they are 2-4 SU and have covered twice in six games. When they've failed to cover, they've failed to cover by an average of over 20 points.
It's not the offense, which is 13th and stellar with the starters.
So … it's the defense.
Memphis is 30th, dead last, in adjusted defensive rating.
Ja Morant, Steven Adams and Jaren Jackson have a very good 103 defensive rating together. That combination has worked, with Jackson helping clean up the backside defense while Adams plays a safe drop scheme.
Their issue is the bench. When Jaren Jackson is disconnected from the starters, the defense falls off a cliff. Xavier Tillman's numbers are catastrophic.
There's not a stretch or quarter you can point to. The Grizzlies are 6-8 ATS in the first and fourth quarters, but not enough for there to be an edge fading them.
The market has definitely caught up with their porous defense. Even in an age of lowered totals, the under is 6-2 in the last eight games with Memphis giving up 110 or more in five of those games.
When Memphis has lost, their offense falls off a cliff, dropping to 100 points per 100 possessions. Teams that can stop their offense grind them into dust; the under is 5-2 in games where Memphis is an underdog this season.
Los Angeles Lakers
Record: 8-8
ATS: 6-10
Spread Diff: -5.3 ATS
This one isn't hard to figure out; LeBron James is out.
The Lakers have outscored their opponents when he's been on the floor overall his minutes (albeit at a paltry +2.9 per 100 possessions). They've lost the minutes without LeBron. It's pretty much that simple.
The problem is that, inherently, the move to acquire Russell Westbrook was made with the mindset of allowing the Big 3 to each have off nights, to alleviate the burden on James coming off missing significant time in two of the past three seasons. The Lakers are supposed to be able to survive without James. They're not.
Most concerning, the identity that has gotten them through tough times before, their defense, is melting. The Lakers are 15th in defensive rating this season, 20th when adjusted for opponent.
That's deeply concerning because another central tenet of what the Lakers were supposed to be is a team that added worse defensive personnel but would be held together by coaching and scheme, along with Anthony Davis' supreme defensive ability. That hasn't translated.
The Lakers are 27th in opponent points in the paint per 100 possessions. The assumption would be that it's because of Westbrook falling asleep or Carmelo Anthony's play.
Instead, it really is on the frontcourt of the Lakers. I went through all their paint points given up and while the main takeaway is "Good God, DeAndre Jordan is struggling worse than I expected," Anthony Davis pops up on a lot of these possessions.
The Lakers are giving up the second-most points to cuts per game in the league. That's a frightening stat for a team that prides itself on "no easy stuff."
Until the defense stabilizes, this team is going to struggle.
LeBron is expected to return by the end of the week. But be careful not to believe James will fix all that ails them, especially against the spread. The Lakers' schedule continues to be incredibly soft through Christmas, but unless their defense improves significantly, they'll struggle to cover.
How would you rate this article?
This site contains commercial content. We may be compensated for the links provided on this page. The content on this page is for informational purposes only. Action Network makes no representation or warranty as to the accuracy of the information given or the outcome of any game or event.