Wob, Moore, Phan & Mears: Our NBA King of the Hill Bracket Picks
The bracket is set for King of the Hill, our 1-on-1 tournament between the 64 best NBA players that we're simulating on NBA 2K. Now it's time for the predictions.
Below, our four panelists — Rob Perez (@WorldWideWob), Matt Moore, Justin Phan and Bryan Mears — make their picks for the bracket.
Want to fill out your own bracket? Download a blank one here.
---
Enter our King of the Hill Round 1 Contest for your chance to win $5,000 in cash.
---
@WorldWideWob's Bracket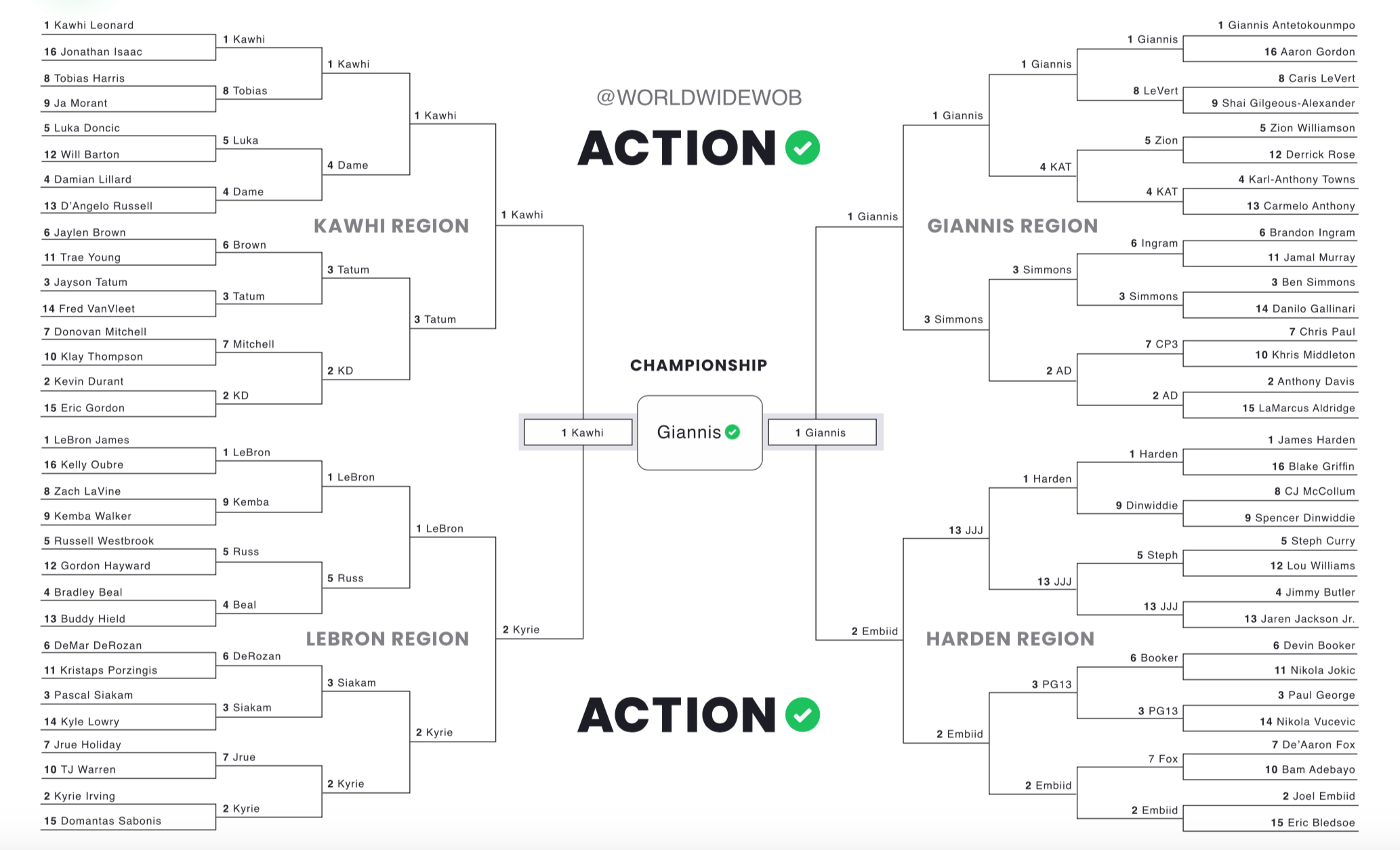 ---
Matt Moore's Bracket
---
Justin Phan's Bracket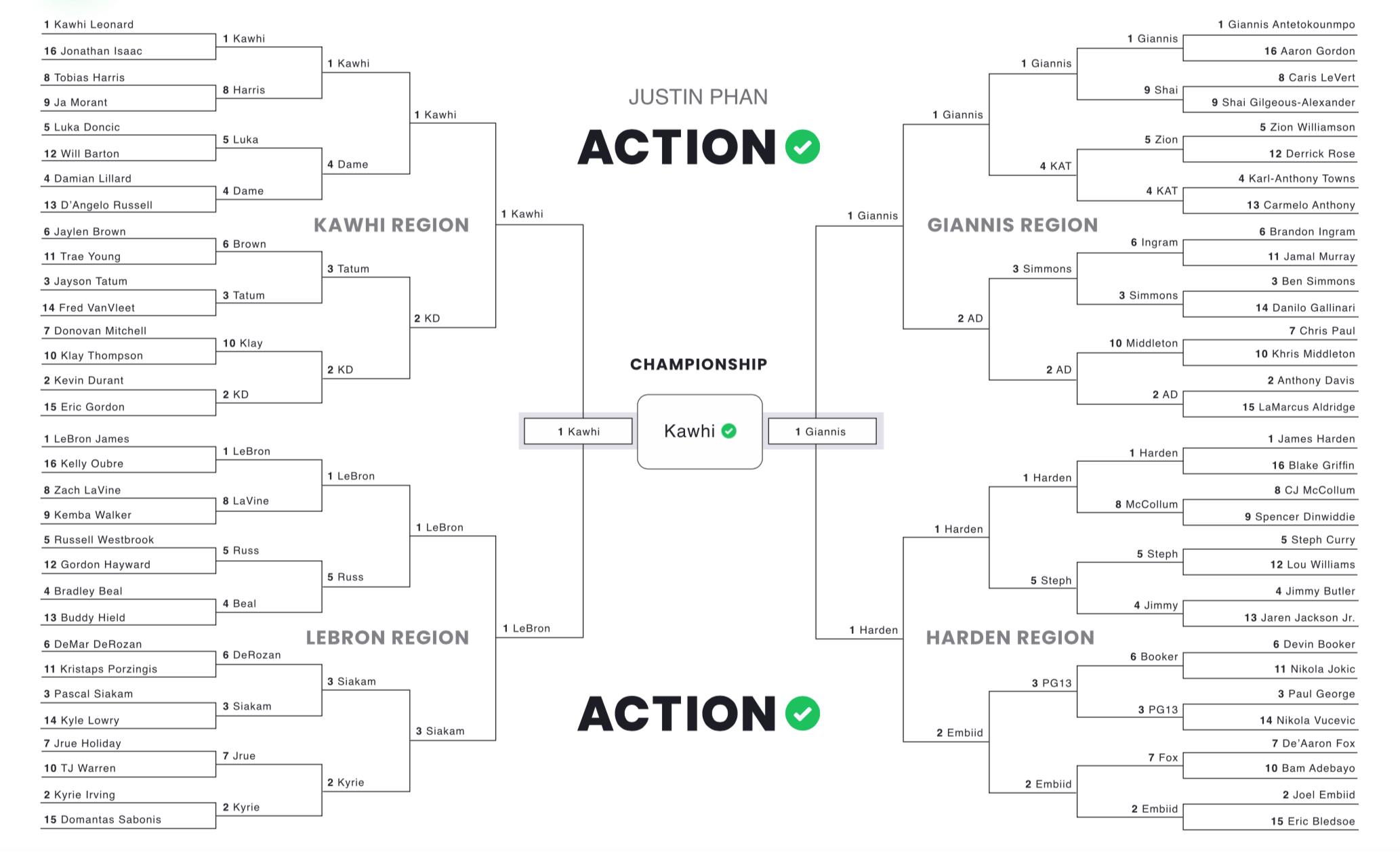 ---
Bryan Mears' Bracket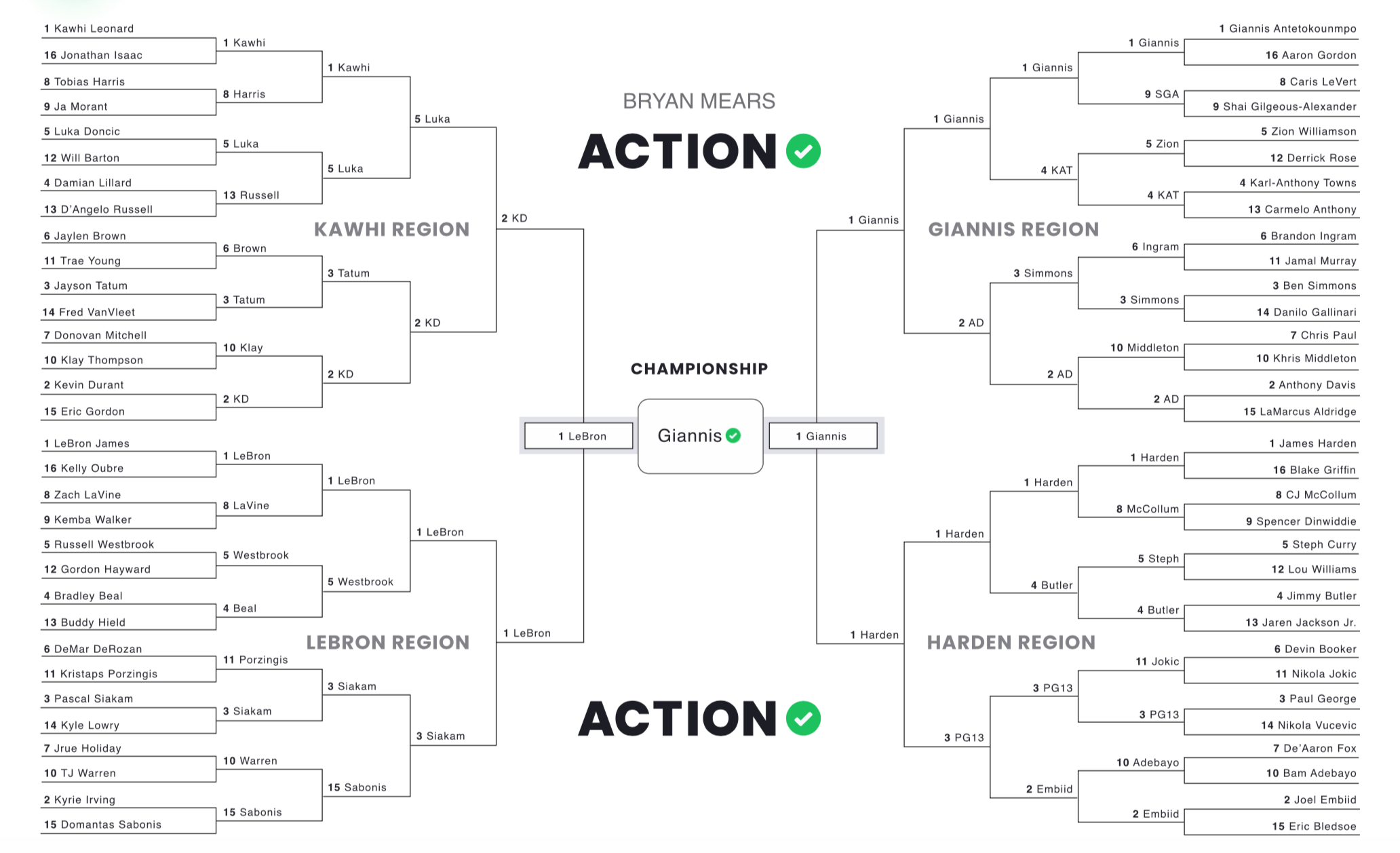 ---
Full Coverage: Action's King of the Hill Tourney
How would you rate this article?