Bucks vs Nets Game 6 Odds, Picks, Predictions: 4 Best Bets for Thursday's NBA Playoffs Action (June 17)
Credit:
Stacy Revere/Getty Images. Pictured: Giannis Antetokounmpo #34 of the Milwaukee Bucks.
The NBA Playoffs series between the Bucks and Nets moves back to Milwaukee for a pivotal Game 6 matchup.
Brooklyn eeked out a gutsy win in Game 5 to take the 3-2 series lead due in large part to Kevin Durant's massive 49-point triple-double.
Can the Nets close out Game 6 in Milwaukee, or do the Bucks have more fight left to give? Our NBA staff weighs in with their best bets of the night for Bucks vs. Nets, Game 6.
Brooklyn entered Game 5 without Kyrie Irving and with a clearly hobbled and severely limited version of James Harden. Then, Kevin Durant happened. Durant's 49 points, 17 rebounds and 10 assists propelled the Nets to victory, overcoming a 16-point halftime deficit and defying the expected narrative.
Now, Game 6 returns the series to Milwaukee, WI, where the Bucks hope to seize momentum, flip the script on the series and avoid another devastating playoff exit. The question is: What is the smartest way to find some action for tonight's pivotal Game 6 matchup?
That's where our NBA betting staff comes in. Four of our NBA analysts have delivered their top ways to bet Bucks vs. Nets, Game 6 (8:30 p.m. ET on ESPN). Find full breakdowns for each of their four picks below:
Photos via Getty Images.
---
Bucks vs. Nets Game 6 Odds & Picks
---
Milwaukee Bucks Adjusted Series Price +198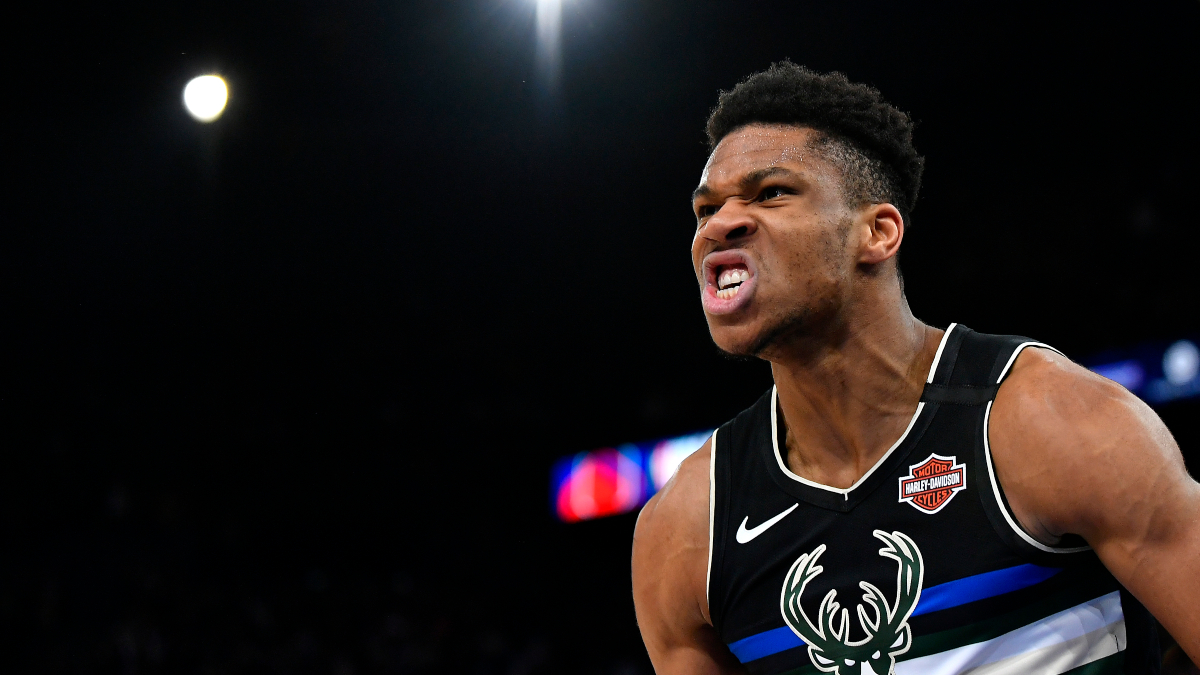 ---
Raheem Palmer: Not every NBA team can be the Los Angeles Lakers or the Boston Celtics — franchises for which events transpire favorably more often than not.
The Milwaukee Bucks have been one of the league's best franchises over the past three years. They held the best record in the league two out of the last three seasons and are led by a two-time Most Valuable Player in Giannis Antetokounmpo.
Unfortunately, the Bucks have absolutely nothing to show for it after heart-breaking losses to the Toronto Raptors in 2019 and the Miami Heat in 2020. Now they're on the verge of yet another devastating playoffs exit after blowing a 17-point lead against the Brooklyn Nets in Tuesday's pivotal Game 5.
The Bucks caught a break when James Harden reaggravated his hamstring just 40 seconds into Game 1 — then returned in Game 5 without the ability to move or drive to the basket. Milwaukee caught an even bigger break when Kyrie Irving left Game 4 with a sprained ankle and missed Game 5 altogether. Still, the Bucks managed to lose despite Irving's absence and Harden's limitations.
Kevin Durant proceeded to put the Nets on his back, scoring 49 points on 16-of-23 shooting, grabbing 17 rebounds and dishing 10 assists while playing 48 minutes. It was an all-time great performance from perhaps the league's best player, and you have to wonder if there's some kind of psychological impact of losing a game in such a devastating manner.
This Bucks team is battle-tested. However, Milwaukee has suffered enough defeats that you have to expect a bounce-back in a game that could alter the franchise forever.
With Durant playing 48 minutes on Tuesday and Harden on a bad set of wheels, the Bucks should have a huge edge here, but I'm not interested in laying 5.5 points. The value lies in betting the Bucks to win the series at +198. Milwaukee is the healthier team and has the edge inside.
In a long series with a potential Game 7, I want the team that is healthier, can defend and rebound to generate extra possessions. The Bucks have an offensive rebound rate of 17.7 compared to the Nets' 12.2 in this series, and that could loom large against a banged up Nets team.
The Bucks were huge favorites in Game 5; so, now we're faced with a scenario in which the line for Game 7 could be close to a pick 'em, and we could let it ride or look for an arbitrage opportunity in that game. The books give the Bucks a 71% chance of winning Game 6, but it probably should be higher than that.
If indeed Game 7 is a pick em, then I think the Bucks have more than the 33.5% chance that oddsmakers are giving them to win this series. I'll back the Bucks at +198 to win this series and figure out what to do with my position from there.
Pick: Bucks Adjusted Series Price +198
---
»» Return to the table of contents ««
---
Game Total Over 220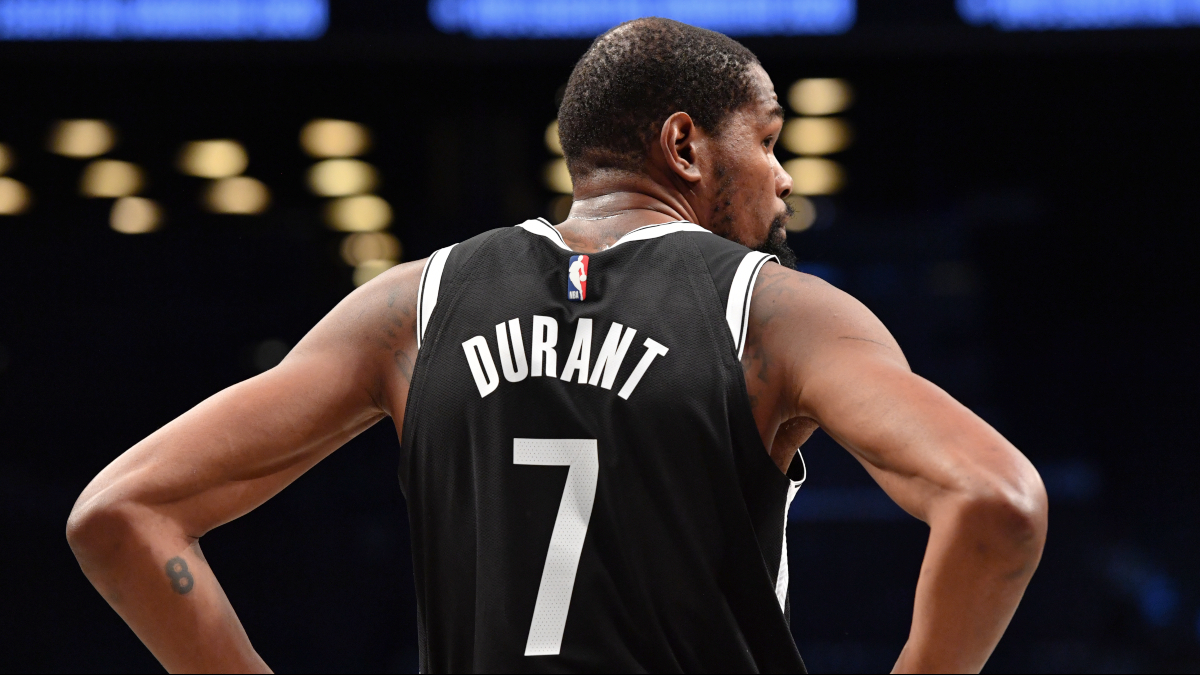 ---
Kenny Ducey: We're approaching must-bet territory with this over. We saw some crazy market correction after five straight Nets unders, and the total wound up pushing at 222 points in Game 5. Now, we're all the way down to 220, and I think it's about time to buy back on the over.
Here's the thing: We know the Bucks love to push the pace. They were one of the leaders in that category all season long, and we've seen them eclipse a 102 pace rating twice already in this series. Though the other three games have been considerably slower, it's no coincidence that the faster pace has coincided with two of the three games in which the Bucks had any sort of pulse offensively.
While the Bucks' offense has picked it up of late — posting their best offensive efficiency rating of the series in Game 5 — the defense has gotten progressively worse to boot. I suspect there will be plenty of possessions in this game as Milwaukee tries to answer for every bucket from a very efficient Nets offense. That bodes well for this over, considering that the Bucks shot the 3 at a 40.2% clip at home versus 37.5% on the road this year.
The pace in Game 6 should be frantic. With both defenses showing signs of cracking in recent games, I think the floodgates open and we finally see a high-scoring game between two great offenses.
---
»» Return to the table of contents ««
---
Bucks First-Half Point Spread -3.5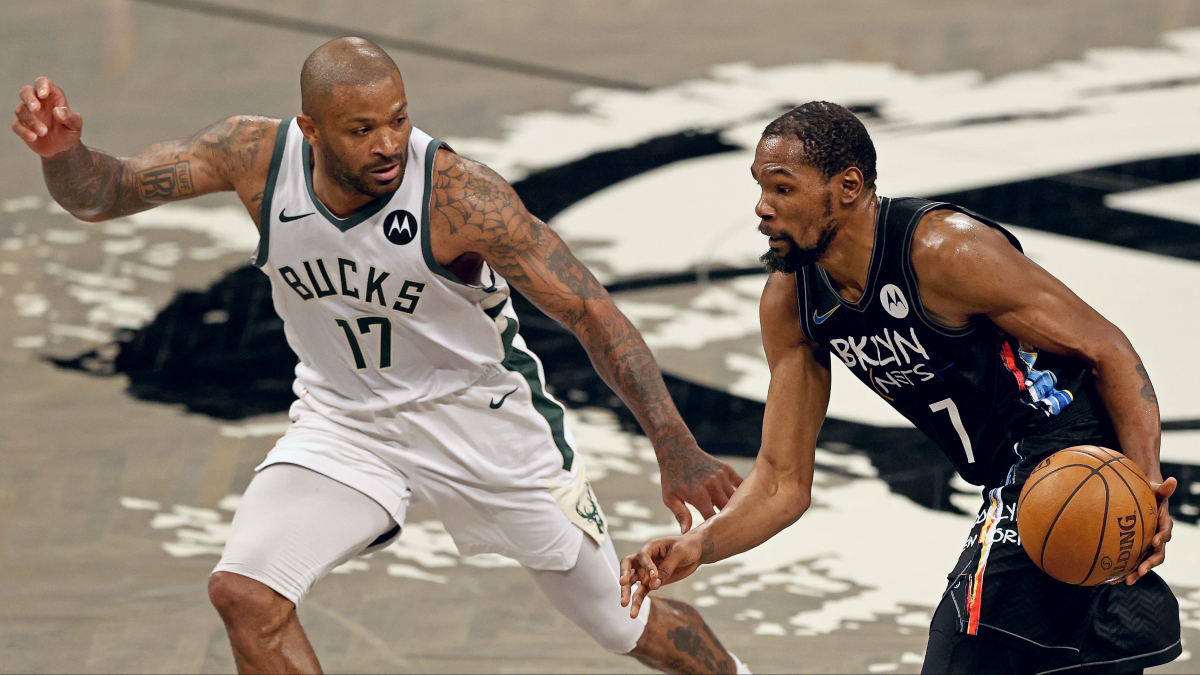 ---
Austin Wang: I don't want to overshadow Kevin Durant's legendary performance in the Nets' Game 5 win, but there needs to be some commentary and emphasis on James Harden's awful play.
I understand that Harden is battling a hamstring injury, but if he looks anything like he did in Game 5, then I am less optimistic for the Nets' chances to close this series on the road in Game 6.
As a Houston Rockets fan, I've seen this version of Harden a few times in the playoffs before. When he is not getting the foul calls that he is accustomed to, or if he's playing poorly, he gets frustrated and becomes overly passive, making lazy passes and playing lackadaisical defense.
Fortunately for Harden and the Nets, Durant was there to bail him out in Game 5. I think the referees will continue to let them play, and Harden will continue to struggle.
Milwaukee returns home for Thursday's game, and I think the home crowd can help support the Bucks to victory and force a Game 7. The Bucks do play better at home: They have a 30-10 record in Milwaukee versus a 22-19 record on the road. I think the physical P.J. Tucker can get away with a little more aggressive defense on the fatigued Durant.
I am recommending a play on the Bucks 1H -3.5. Milwaukee is 25-12-2 (67.6%) against the spread in the first half as home favorites this season, per our Bet Labs tool.
I anticipate the Bucks come out strong in an elimination game. In my opinion, the Nets have the two best players in the series in Durant and Harden. So, I am taking the Bucks in the first half to avoid the potential of some late-game heroics by the Nets.
---
»» Return to the table of contents ««
---
Brook Lopez Player Prop: Over 1.5 3-Pointers Made (+125)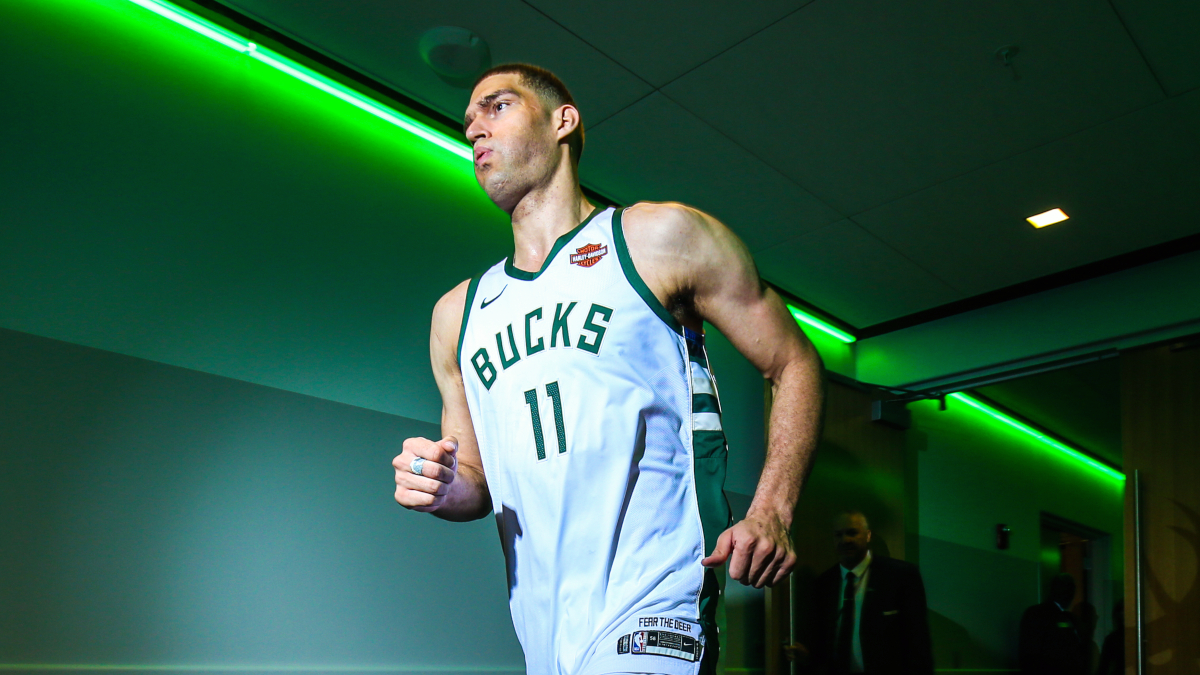 Brook Lopez Over 1.5 3s +125
---
Brandon Anderson: Well, if this is the last time we get to see Brook Lopez for the year, we better go out with one last BroLo prop. If you've been following my props column this season, you've seen a whole lot of Brook Lopez props, especially of the 0.5 and 1.5 types — and by the way, if you've been following my props all year, hi, hello, what do you think we should name our yachts after the season?
In Game 5, I made the case for Brook Lopez's 3-point prop, and I'm going back to the well as the Bucks face elimination with their proverbial backs against the wall. On Tuesday, we played Lopez over 0.5 despite the significant juice, and then I added over 1.5 at +180. We hit both, and Lopez ended up making a trio of 3s, which was +600 at some books.
The key with Lopez is his role, which has totally changed since the beginning of this series. In Games 1 and 2, Lopez was patrolling the paint on offense as the Bucks tried to win a physical game and mash the offensive glass. Lopez had eight offensive rebounds in those two games, and with all that time in the paint, he only got up four 3-point attempts. It's hard to make 3s when you're always inside the arc, after all.
Now look at Games 3, 4, and 5. Lopez has just two offensive rebounds in the three games — less than one per game — and his 3-point attempts have boomed to five, six, and five, respectively. The Bucks are spacing Lopez out beyond the arc far more often, relying on him to hit a few shots and hoping that his shooting gravity will space the Nets defense out and leave more room for Giannis Antetokounmpo to attack the basket.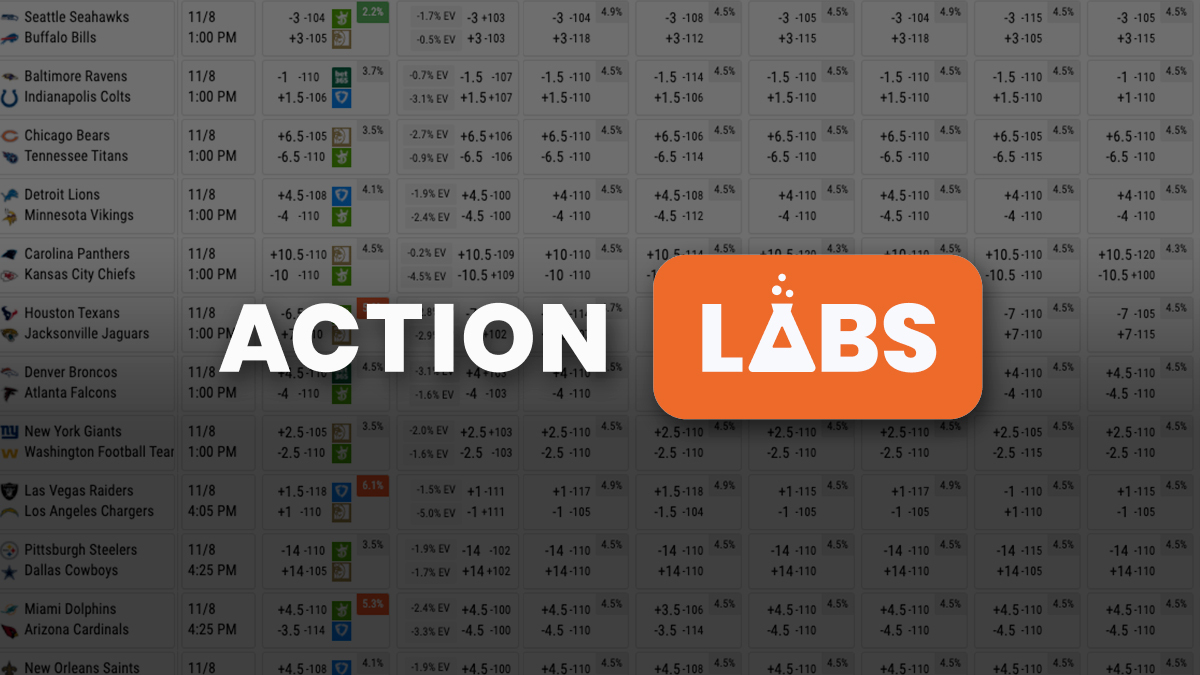 Props are a volume game as much as anything else. Lopez is getting five or six 3s up per game right now, and we only need him to hit two. Two of six shots isn't even a good shooting night — that's just 33%!
Sure enough, Lopez is averaging 2.0 made 3s over these last three games, and he's gone over 1.5 makes in three of the last four. And check out the season numbers. Counting the playoffs, Lopez has attempted at least five 3s in 30 games now, and he's hit at least two of them in 23 of those 30, hitting our over 77% of the time.
Just like the Bucks, we're playing the numbers game here and trusting the math. The line isn't as favorable as in Game 5, but it still looks advantageous with plus juice to the 1.5 over, implying a 44% hit-rate on this prop — far short of where our numbers put him.
I'll play the over 1.5 at any number and hope Brook bombs a couple for us again, even if it turns out to be one last hurrah for Milwaukee's season.
Pick: Brook Lopez over 1.5 3s +125
---
»» Return to the table of contents ««
---
How would you rate this article?
This site contains commercial content. We may be compensated for the links provided on this page. The content on this page is for informational purposes only. Action Network makes no representation or warranty as to the accuracy of the information given or the outcome of any game or event.