Tuesday NBA Playoffs Odds, Picks, Predictions: Our 4 Best Bets for Lakers vs. Suns, Game 5 (June 1)
Credit:
Barry Gossage/NBAE via Getty Images. Pictured: LeBron James #23 of the Los Angeles Lakers.
The Los Angeles Lakers and Phoenix Suns are tied at 2-2 in their NBA Playoffs first-round series.
On Tuesday night, the tie is broken. LeBron James and the Lakers will likely be without the services of Anthony Davis, and so James once again finds himself as a series underdog.
Below, our NBA staff breaks down four unique ways to bet Lakers vs. Suns, Game 5 at 10 p.m. ET on TNT.
"I've seen this movie before.
James lives for these moments when it's all on him, when the help around him isn't there and he has to go out and do it all himself. There's no rushing Anthony Davis back now. Try to bring Davis back too early, and a long title run is in jeopardy. Wait too long, and the Lakers might not have any games left for Davis to return for."
In the excerpt above, NBA betting analyst Brandon Anderson aptly summarizes the tensions surrounding Tuesday's Game 5 matchup between the Los Angeles Lakers and Phoenix Suns. But, how can bettors benefit from the sudden shift in the momentum of the series? Game 5 is certainly pivotal, but how can we also make it financially lucrative?
Our NBA staff has delivered its top-four best bets for tonight's Lakers vs. Suns Game 5 matchup (10 p.m. ET on TNT). Find full breakdowns for each of their four picks below — including the remainder of Anderson's analysis that was teased as an excerpt to open this article.
Photos via Getty Images.
---
Lakers vs. Suns Game 5 Odds & Picks
---
Suns First Quarter -1.5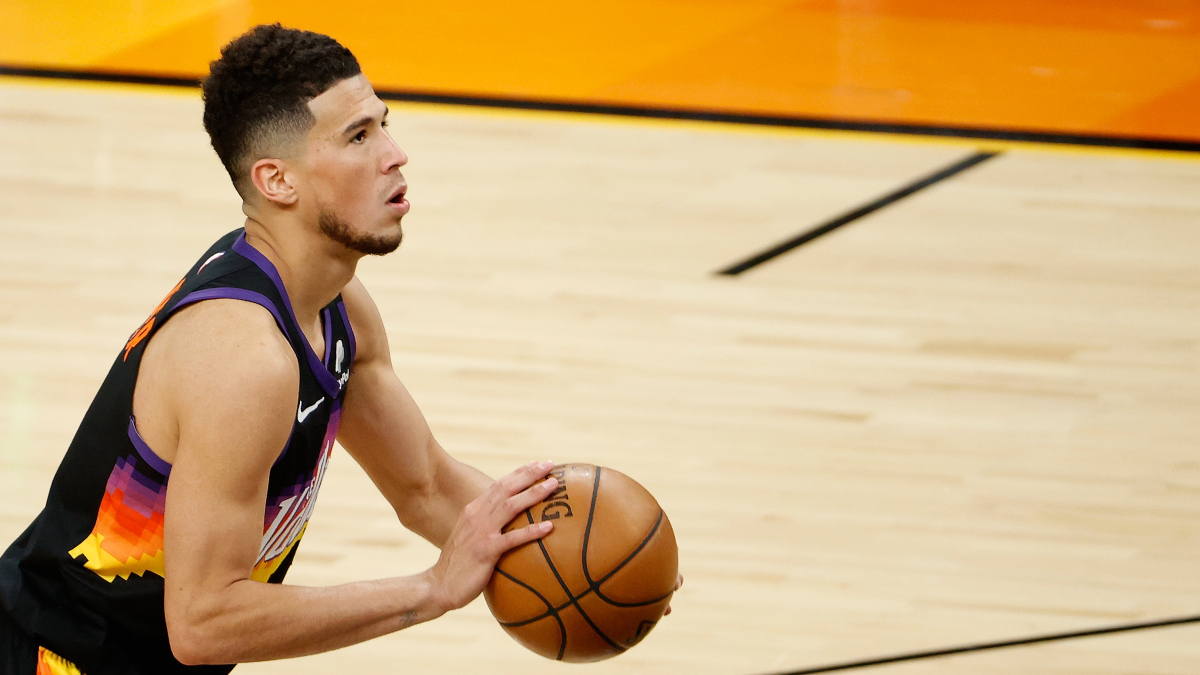 ---
Matt Moore: I don't know if you know this, but LeBron James is a very good basketball player.
In the Lakers' first round series vs. the Suns, Los Angeles has outscored Phoenix by 12 points per 100 possessions with the King on the court. However, without the services of his Majesty the G.O.A.T., the Lakers are … ahem … minus-37.1 per 100 possessions.
That's hot garbage water. Inside of a hazmat zone. On Saturn. It's extremely toxic.
So, instead of banking on James vs. the Suns when Anthony Davis is out with a groin injury, let's instead look for the best chance to fade those non-LeBron minutes. James has averaged more minutes in the second half of this series (20.7) than the first (17.0). And over the past two games, a curious trend has emerged: James is playing fewer minutes in the first quarter (7.1) than in the second (9.4).
The Lakers have moved James to exiting around the six-minute mark of the first quarter to give him a rest before starting him in the second; giving him a short rest mid-period, then bringing him back to close the quarter. All of this makes sense, right? Try to build a lead early, then survive until the close of the quarter, re-establish the lead, short rest, close the half and then play James almost the entire second half. Rest James early in order to play him extended minutes late.
Yes, Davis' injury may mean James goes 40-plus, and that might increase his first-quarter minutes. But, the more likely outcome is James playing the entire second-half — with a bigger rest up-front.
Meanwhile, for the series, the Suns are 3-1 against the spread (ATS) in the first quarter, they are at home and their bench unit continues to be stellar. If you don't want to mess around with the spread, just take the Suns' first quarter moneyline, and definitely don't bet this above -1.5. As always, shop for the best juice available.
---
» Return to the table of contents «
---
Game Total Under 208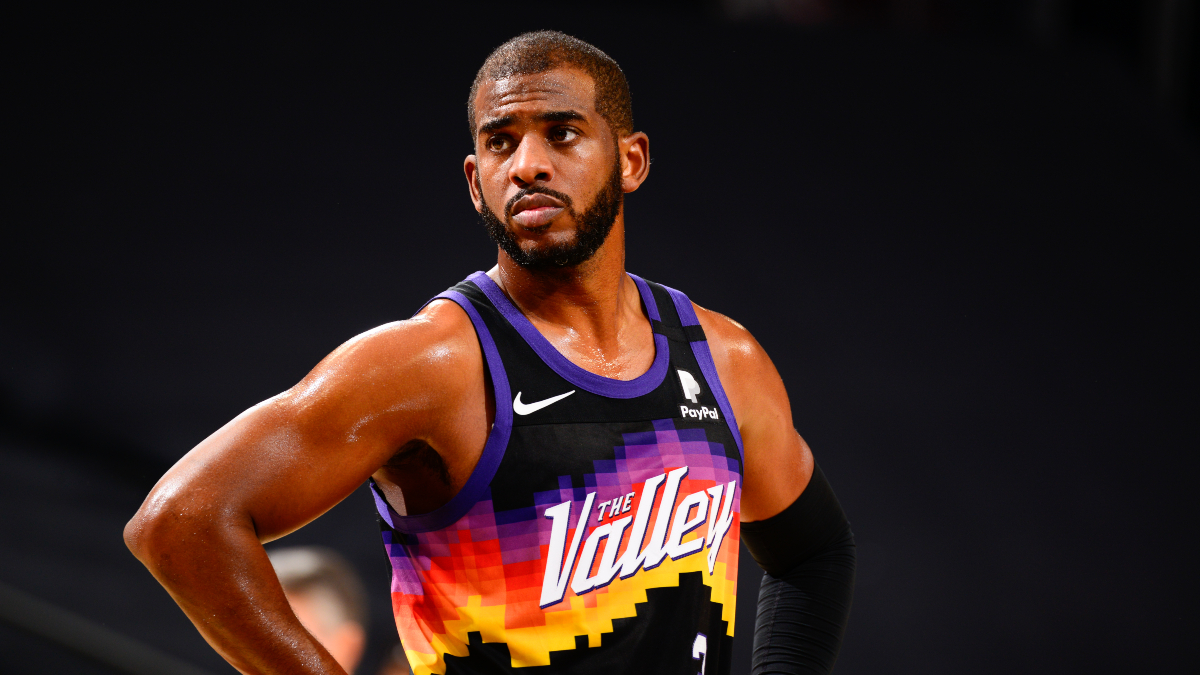 ---
Austin Wang: The betting market has not sufficiently adjusted the total for the Lakers vs. Suns series. Games 1, 3 and 4 failed to break 200 points and went under by a mile. Game 2 went over by the hook thanks to a fluky game with 61 trips to the free throw line.
The Lakers will likely be without center Anthony Davis, as he suffered a strained groin in Game 4. It is obvious that the Lakers defense will take a hit without the big man. However, I consider Davis' impact on offense to be much greater.
His minutes will likely be replaced by Kyle Kuzma, who has scored a total of 21 points on 7-for-29 shooting (24%) in four games combined. The Lakers could play a little faster with a smaller lineup, but I am not comfortable relying on Kuzma to suddenly catch fire.
In fact, per Basketball Reference, Kuzma leads the Lakers in Defensive Win Shares (2.9) and has been a solid defender with the ability to guard multiple positions.
If Marc Gasol ends up absorbing more playing time, I'm not confident that the Lakers will pick up the scoring, either. Gasol is not known for his speed and has been an underrated defender his entire career. Los Angeles is primarily an "under" team: Its games have gone 45-29-2 (60.8%) to the under this season.
Suns guard Chris Paul is once again listed as questionable for Game 5. With the series tied and the Suns really needing a win to capitalize against a Davis-less Lakers, I don't anticipate that Paul misses this game. He looked a lot better in Game 4, scoring his series-high of 18 points on 7-for-15 shooting. However, with his shoulder still less than 100%, the Lakers can afford to sag off of him and focus their defensive efforts on Devin Booker.
I believe the fair number on this total should be 205 factoring in Davis's likely absence, which sets up an opportunity where I see a value on the total. I will be playing the under on the total at 208 and would play this down to 206.
Pick: Under 208 (Play down to 206).
---
» Return to the table of contents «
---
Lakers Moneyline +180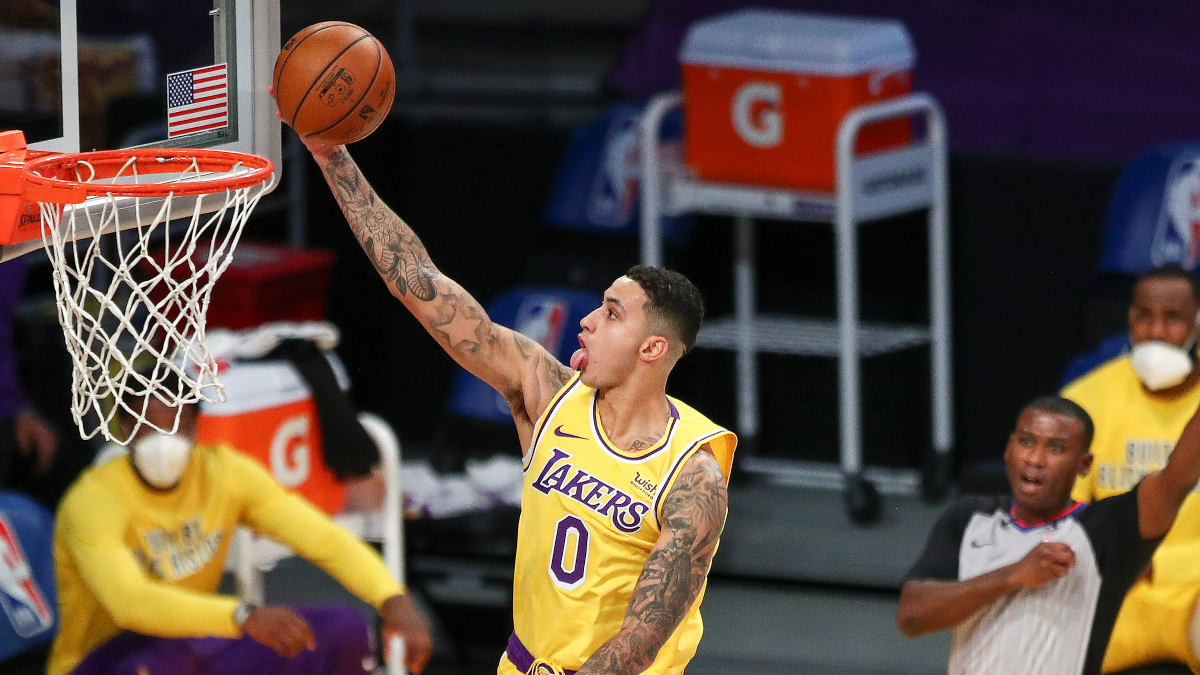 ---
Brandon Anderson: I've seen this movie before.
LeBron James' team is down again. He's missing a key starter, maybe two, and his back is increasingly up against the wall in the playoffs. James clearly isn't fully healthy. He's not getting to the rim as much as usual and isn't scoring as much — under 22 points per game for the series. But, now it's basically all on him.
James' team has no real choice but to crank his minutes up to 11 and feed everything through him so that every pass, every decision, every possession runs through James. What ever will an NBA team do when it's forced to run everything through The King and see what happens?
Well, if history is any indication, James' team will probably win, and it will almost certainly see an historic, memorable performance from the greatest player of our generation.
I'm telling you: I've seen this movie before.
James lives for these moments when it's all on him, when the help around him isn't there and he has to go out and do it all himself. There's no rushing Anthony Davis back now. Try to bring Davis back too early, and a long title run is in jeopardy. Wait too long, and the Lakers might not have any games left for Davis to return for. The only in-between solution is the nuclear option: The LeBron nuclear option.
The Suns are really good, but the truth is that James has done this all on his own against far superior rosters than this, especially with Chris Paul still ailing and the young Suns not living up to billing often enough.
We know what happens when James has to do everything: He becomes the center of the basketball universe, attacks the basket with ferocity, and then when the defense succumbs to his gravity, he passes to one of his four-out shooters and hits them in the pocket for a wide-open back-breaking 3.
In a weird way, this feels like a must-win game for Phoenix. Los Angeles is the series underdog now, and this is Phoenix's chance to blow the series open with a win and put LA on the brink of elimination. Phoenix is at home, healthier and in position. James has nothing to lose.
And when LeBron James has nothing to lose, we have everything to win.
I've lost plenty of money stupidly betting against James over the years when his back was against the wall — when he had nothing to lose. It's time for him to win me some of that money back. LA's moneyline of +180 implies a 36% chance of victory needed for this to spin in my favor. In other words, I only need James to win this game one out of three tries.
I'm taking that bet. Let's run it back again. I actually quite enjoy this movie.
---
» Return to the table of contents «
---
Double Result +560
LeBron James to Score 30+ Points and Lakers to Win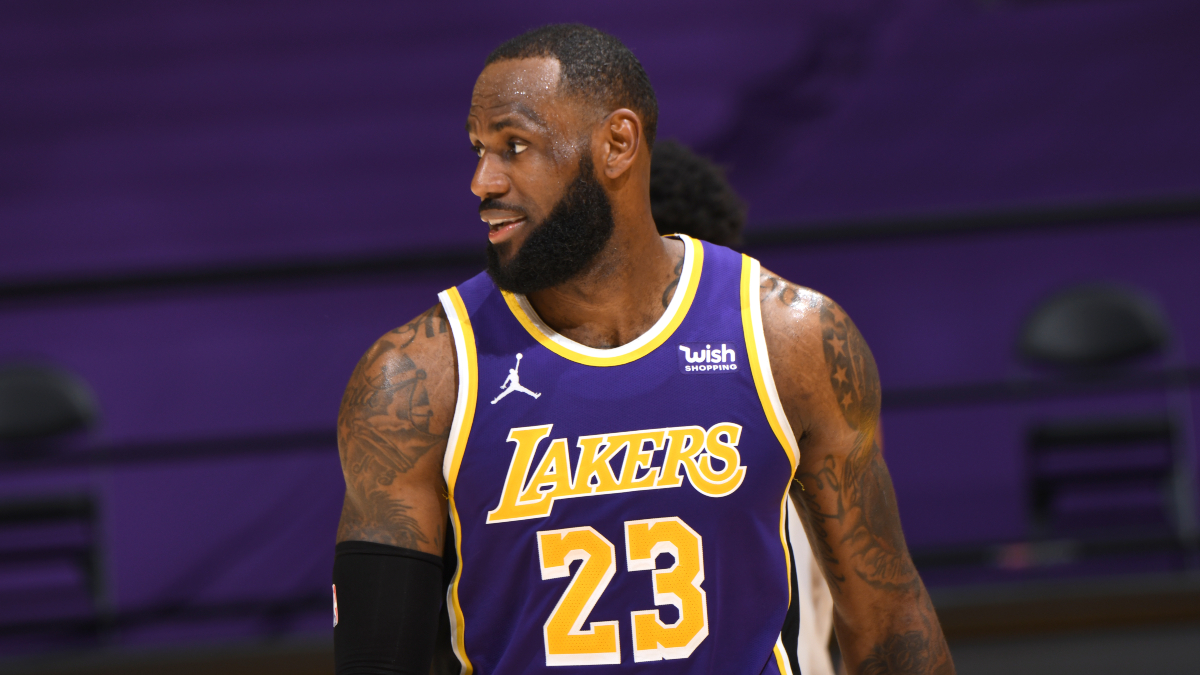 ---
Roberto Arguello: Expect LeBron James to have a huge night regardless of Anthony Davis and Kentavious Caldwell-Pope's health. Both players are questionable to play, but there is reportedly doubt that Davis will be available, while the Lakers are hopeful that Caldwell-Pope will play.
It appeared that James was settling for more jump shots early in this series to allow Davis to carry the load while James preserved himself (and his ankle) for later rounds in the playoffs. However, this is a crucial game for the Lakers, and James will leave it all on the floor Tuesday night.
LeBron's % of shots at the rim (no garbage time), per PBPStats:

2015-16: 49.0%
2016-17: 45.7%
2017-18: 43.9%
2018-19: 42.7%
2019-20: 43.4%

This season: 35.1%
As PF alongside Gasol: 42.4%

It's time for a LeBron game, so let's set him up for one.

— Cranjis McBasketball (@Tim_NBA) June 1, 2021
James took 21 shots and scored 25 points in Game 4 (his highest totals of the series) after Davis missed the entire second half. James has taken more shots in each consecutive game this series, but he must improve his 3-point shooting after making just two of 12 3s in Games 3 and 4.
Expect his usage to remain high if Davis plays, but to be even higher if Davis is out. If Davis is out or limited, James will need to carry the scoring load, because only Dennis Schroder is scoring more than 10 points per game for the Lakers (besides James and Davis).
James is +136 to score at least 30 points while the Lakers are +172 to win on FanDuel. I don't love the value of either of those bets alone. Instead, I prefer the value of the double result at +560, because there is a correlation between the two outcomes. This also grants me the opportunity to hedge on the Suns in a competitive game down the stretch if I get cold feet.
Pick: LeBron James to Score 30+ Points and Lakers to Win (+560)
---
» Return to the table of contents «
---
How would you rate this article?
This site contains commercial content. We may be compensated for the links provided on this page. The content on this page is for informational purposes only. Action Network makes no representation or warranty as to the accuracy of the information given or the outcome of any game or event.