NBA Trade Deadline Buzz, Rumors: Kings in the Market for Aaron Gordon?
Credit:
Andrew D. Bernstein/NBAE via Getty Images. Pictured: Aaron Gordon.
The NBA trade deadline is less than 18 hours away. Here's the latest on what I've heard after Tuesday's big four-teamer.
2020 NBA Trade Deadline Buzz, Rumors
The Kings are in a spot. They signed Buddy Hield to a big extension last fall, Bogdan Bogdanovic is hitting restricted free agency this summer with no space to really keep him, and Nemanja Bjelica is in the last guaranteed year of his contract (Bjelica is on the books for $7.1M non-guaranteed next season).
Two league sources told The Action Network that the Kings are one of the teams that have reached out to the Orlando Magic about forward Aaron Gordon. Those teams have assets that would work well for both sides, giving the Magic an offensive boost and providing the Kings with a frontcourt threat to pair with Hield and Fox.
The Spurs, to no one's surprise, are expected to keep their core together through the trade deadline. San Antonio almost never makes a significant move and there's no indication that's set to change.
The Knicks have kicked the tires on D'Angelo Russell, sources said, but that was before they fired Steve Mills two days before the trade deadline, because they are the Knicks (update: Woj also reported this Tuesday). The Athletic reported they've also kicked the tires on Kyle Kuzma. They're bargain-star shopping, essentially.
This isn't reporting and more a guideline: If you're trying to evaluate a rumor, take into consideration prior relationships.  Tim Connelly worked under the late Flip Saunders in Washington before he returned to the Wolves — there are relationships there. Daryl Morey worked in Boston before taking over with the Rockets, and there were Celtics talks for Capela before Tuesday night's deal. Hawks GM Travis Schlenk joined the team from the Warriors, and both teams were involved in that reported four-way discussion that fell apart. The point is, it's easier to get deals done with folks you know.
The Pelicans are looking for a wing shooter, according to one league source. That info is curious, given that their roster makeup is primarily wing shooters. That, of course, brings into question whether one of those wings (most notably veteran J.J. Redick, who was unhappy earlier this season) is available on the market.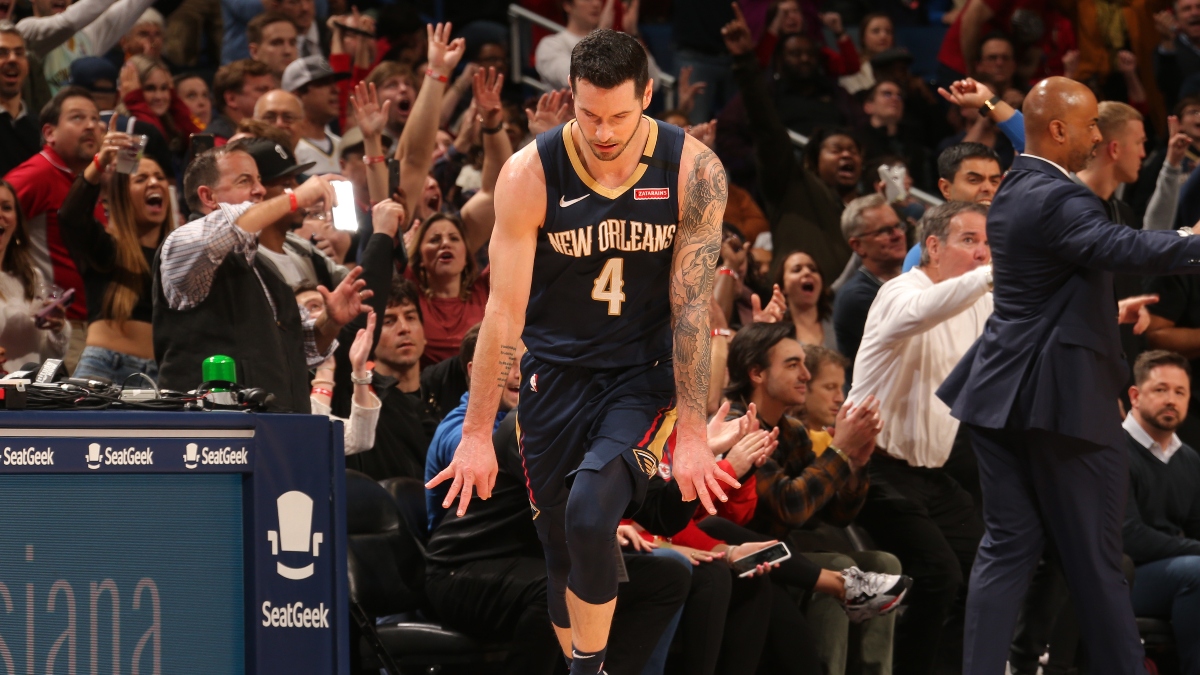 The Utah Jazz are looking to move backup guard Emmanuel Mudiay, a source said.
Denver has nothing further after the big trade Tuesday … for now. They've been active in recent weeks, offering a non-Jokic starter and a pick, but haven't gotten the kind of bigger deal they were looking for. Several league executives queried Wednesday suggested that the move for the first rounder from Houston could be used to try and resuscitate those talks.
How would you rate this article?