Moore's NBA Trade Deadline Recap: Why the Wiggins-Russell Swap Works for the Wolves
Credit:
Photo credit: Mitchell Leff/Getty Images. Pictured: D'Angelo Russell
The 2020 NBA Trade Deadline was interesting, but not captivating. A lot happened … but not a lot changed.
The Rockets went big on math. The Cavs got Andre Drummond for some reason. And the Warriors swapped one questionable young guard for another.
Let's break down what these moves mean for the league. (Note: I already broke down the Clint Capela-Robert Covington trade; see my analysis for that here.)
THE WARRIORS-WOLVES TRADE
Warriors receive: Andrew Wiggins, 2021 top-three protected first-round pick and 2021 second-round pick
Wolves receive: D'Angelo Russell, Jacob Evans and Omari Spellman
For more on this trade, read our roundtable.
In addition to what I wrote there, it's important to get a broader perspective on what Gersson Rosas has done with the Wolves and what the Warriors' ultimate goal is.
You can argue about D'Angelo Russell's worth or how he doesn't fix the Wolves' biggest problem: defense. You can argue about the value of the pick or their other moves, including the trade of Robert Covington.
But the one thing you can't do is ignore how they at least centralized around what Rosas and coach Ryan Saunders are trying to do.
Minnesota is taking the fourth-most 3-point attempts per 100 possessions this season. Of the other top-five teams in that category, three of them are also top-five in Offensive Rating. Minnesota is the only team bottom-10, mostly on account of being 30th — dead last — in 3-point percentage.
Wiggins, Keita Bates-Diop (traded to Denver in the four-team deal Tuesday), Treveon Graham (traded to Atlanta in the Allen Crabbe deal) and Gorgui Dieng (traded to Memphis for James Johnson) were all sub-40th percentile on spot-up plays, per Synergy Sports.
Now, look at what they added. Wiggins shot 32% on spot-up opportunities this season. Russell shot 45% on a lot fewer possessions, but also 40% on catch-and-shoot 3-pointers. Malik Beasley? — 40% spot-up, 58% eFG on catch-and-shoot opportunities.
James Johnson is shooting 36% from 3 this season with Miami in limited minutes.
Russell provides a patient pick-and-roll scorer who will absolutely work defenses with Karl-Anthony Towns.
There's a fair question to ask if the chemistry will be as good as they think. Russell and Towns are friends. But sometimes that relationship doesn't work. It's absolutely worth trying.
There's been a conversation that Wiggins is a plus defender. He ranks in the eighth percentile league-wide in individual defense, per Synergy Sports. If you're not huge on math, that means 92% of the league grades out better. That would be fine if the Wolves defense was good with him, but the Wolves have a 111.8 Defensive Rating with him on the floor.
Russell's not good; he's actually worse. The Warriors have the ninth-worst defense with him on-court of any 30-plus-minutes player in the league. The key here is that the bar is impossibly low. If the Wolves are going to improve on defense, it's going to have to be through scheme and better effort from Towns. But offensively? This makes a lot more sense.
For the Warriors … to be honest, I don't care about Wiggins. If it works out and he shocks the world? Awesome. Credit to Steve Kerr, Draymond Green and Steph Curry for bringing the most out of him. At worst he's Harrison Barnes on a big contract. And that contract matters.
I haven't spoken to anyone in the Warriors organization; this isn't backed by sourcing. But I would bet the money in my pockets that the Warriors don't want Wiggins. They want what Wiggins and two top-10 pickets can get. Whether it's this summer, next trade deadline, the summer after, or the year after that — the Warriors are primed to have two lottery picks.
If you package a good, young player like Eric Paschall, two lottery picks and a big contract in Wiggins to make the money work, all of a sudden you're in the market for a star. The Warriors have prided themselves on being "light years ahead." I have a hard time believing they are planning on ending the Curry Dynasty with aging stars and Wiggins.
If Wiggins works out? Great. Maybe they keep him and jettison Draymond as age robs him of what makes him great. But the Warriors turned Kevin Durant — who they were losing anyway — into Russell and a pick, they will finish with a great pick this season of their own and they added another one.
It's a long-term play, consistent with all of Golden State's moves.
THE CLIPPERS-WIZARDS-KNICKS TRADE
Clippers receive: Marcus Morris and Isaiah Thomas
Wizards receive: Jerome Robinson
Knicks receive: Maurice Harkless and 2020 first-round pick
I can give you a hyper-analytical case for this being the trade that tilts the West in the Clippers' favor. Morris is in the 92nd percentile on catch-and-shoot looks this season, shooting a blistering 47%. He had by far the best on-off differential on the Knicks. A low bar, to be sure, but still.
Morris was great for the Celtics last year; he's been awesome for the Knicks this year.
I don't say that as lip service. Giving the Clippers another knockdown shooter on the perimeter with size to defend helps. Harkless can drift at times, and though he was good with the Clippers, he wasn't great.
I have concerns, though. Morris' decision-making is always a little suspect. He 100 percent believes that in clutch, crucial situations, he should be shooting. On a team with Paul George and Kawhi Leonard, you would assume that wouldn't be a problem, but his confidence really is that great.
Morris has always been hot-tempered. Combining him with Patrick Beverley is a recipe for "several players suspended for Game 3."
But look, they upgraded their wing spot by swapping out a guy and throwing in some picks they don't need. If it works, they're geniuses, and if it doesn't, it will be more because of struggles by their superstars.
THE HEAT-GRIZZLIES-WOLVES TRADE
Heat receive: Andre Iguodala, Solomon Hill and Jae Crowder
Grizzlies receive: Dion Waiters, Justise Winslow and Gorgui Dieng
Wolves receive: James Johnson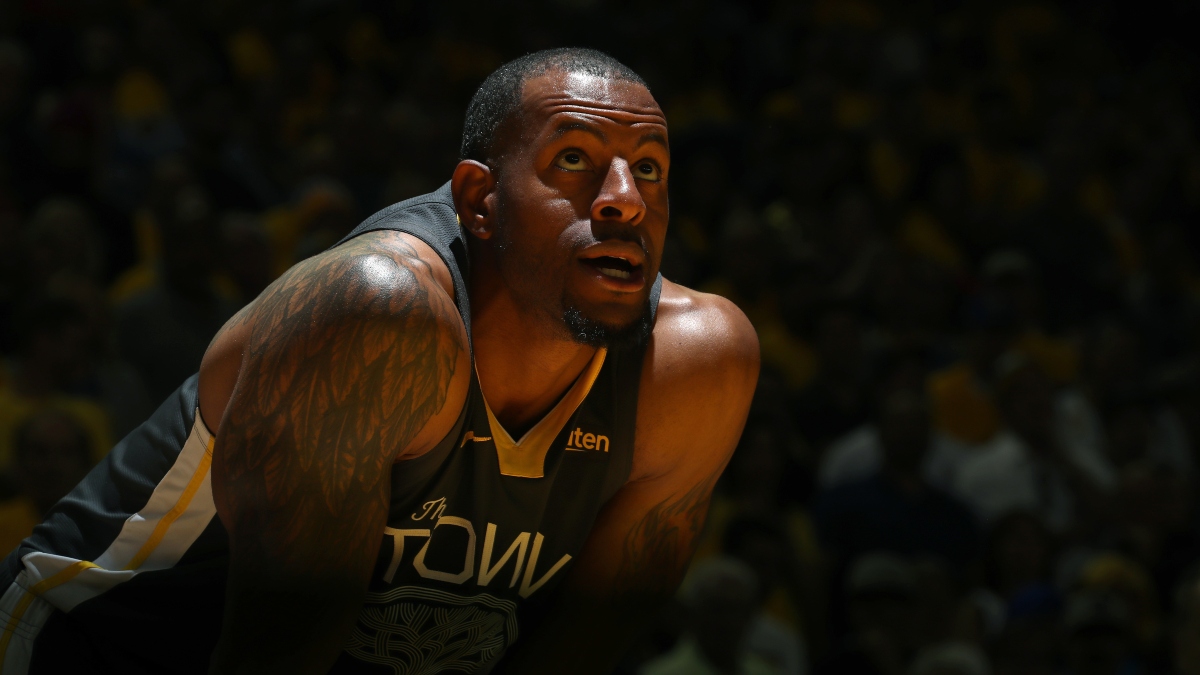 Miami agreed to a two-year, $30 million extension with Iguodala as part of this deal, with the second year a team option. The Heat ostensibly went "all in" on this current amalgam of players, while keeping their options open for 2021 to chase Giannis Antetokounmpo.
There are small concerns with Iguodala over the past three seasons. He's not shooting quite as well. He's not defending quite as well. He's 36 years old. That's a thing. That's the reality.
Assuming Crowder gets over the Iguodala vs. Memphis Kiddos feud last week, he can help. Solo actually shot 38% from 3 this season. The Heat kept their team profile: tall, athletic, physical defenders who shoot, to go with Bam Adebayo and Jimmy Butler.
I don't think this moves the needle on the Heat's title odds. Iguodala can defend the second-best perimeter weapon and play free safety, but that means Butler has to both be the guy on offense and guard the No. 1 perimeter threat. That's a little yikes. Putting 36-year-old Iguodala on Giannis, Jayson Tatum, Pascal Siakam or Victor Oladipo is a bad idea.
But he's exceptionally smart and savvy and can have a night as he did in Game 6 vs. Houston where he went 5-of-8 from 3-point range.
Giving up Winslow is either no big deal or a ton depending on perspective. Winslow just can't stay healthy. That's the big concern. He just doesn't stay on the floor. His 3-point shot, which looked so good last year, vanished this year when he did play, and he is most comfortable as a point guard, which he obviously won't be in Memphis.
But on the other hand, the Grizzlies dealt two filler contracts (if we're being real, even though both players were good this year) and a player they acquired with a first-round pick to facilitate a money deal for the Warriors and who never played a minute for them for Winslow. Ja Morant, Dillon Brooks, Winslow, Jaren Jackson Jr. and Jonas Valanciunas is a lineup that flies, scores and defends.
Flipping James Johnson for Gorgui Dieng gets them a reserve big with some shake and who is a better fit. Memphis handled this situation perfectly through all the criticism, got something for nothing (twice), have one of the best young cores in the league and are currently in the 8-seed. Good year for them.
THE HAWKS-KINGS TRADE
Hawks receive: Dewayne Dedmon, 2020 second-round pick and 2021 second-round pick
Kings receive: Jabari Parker and Alex Len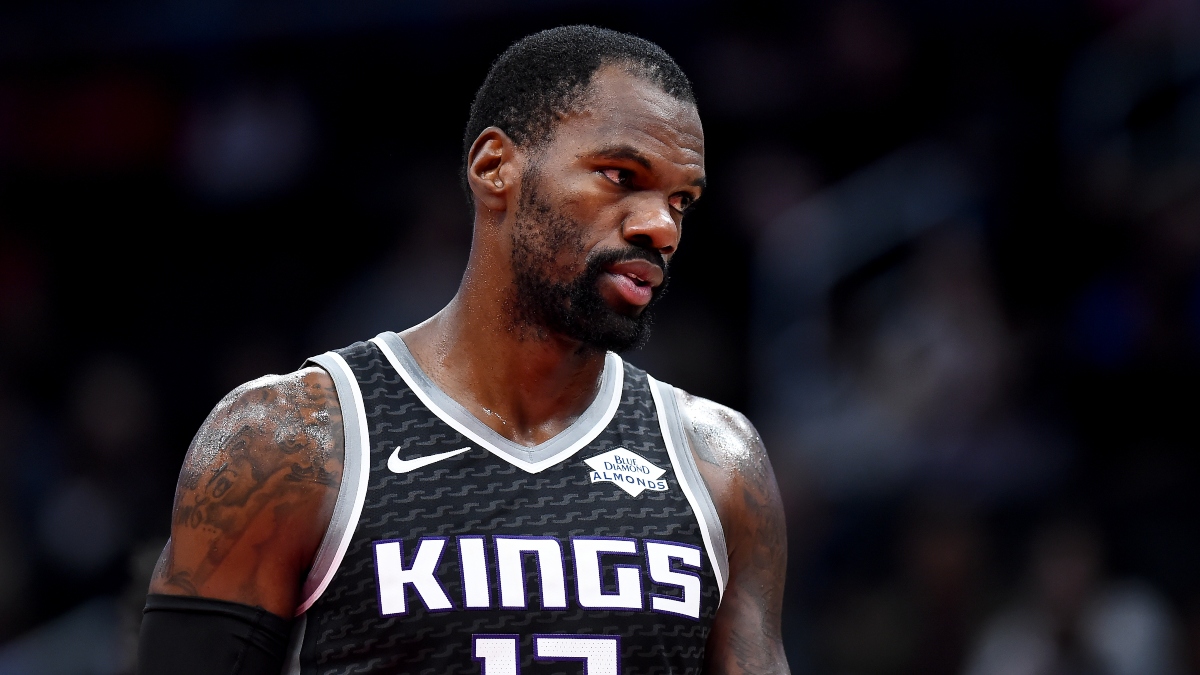 With Capela, the Hawks needed to cut their center money. Parker is a nonentity, and Dedmon is a smart positional defender. So that's fine for the Hawks, who made a bunch of small moves to take on prospects with upside on cheap deals and brought on a bunch of cash. They did what rebuilding teams do.
The Kings, though … didn't do badly here. Len's numbers are bad, but while I love Trae Young's passing, their fit together wasn't good. He and De'Aaron Fox probably fit much better. Parker, again, is whatever, but he boosts a bad offense.
Len can finish on pick-and-rolls and cuts and gives the Kings a legit center who could help the guards with screens if nothing else.
THE 76ERS-WARRIORS TRADE
76ers receive: Glenn Robinson III and Alec Burks
Warriors receive: 2020 second-round pick, 2021 second-round pick and 2022 second-round pick
This is fine. The Sixers' bench is bad; this gives them depth there, and they don't need more second-rounders. These are cheap, disposable deals for guys who can dunk and shoot a little bit. Burks, in particular, can go out and score a little bit on his own.
Nothing spectacular, but one of these guys can have a random game in a playoff series that helps win them the series. They may also be completely irrelevant.
Warriors fill up on more for the war chest.
THE CAVALIERS-PISTONS TRADE
Cavaliers receive: Andre Drummond
Pistons receive: Brandon Knight, John Henson and 2023 second-round pick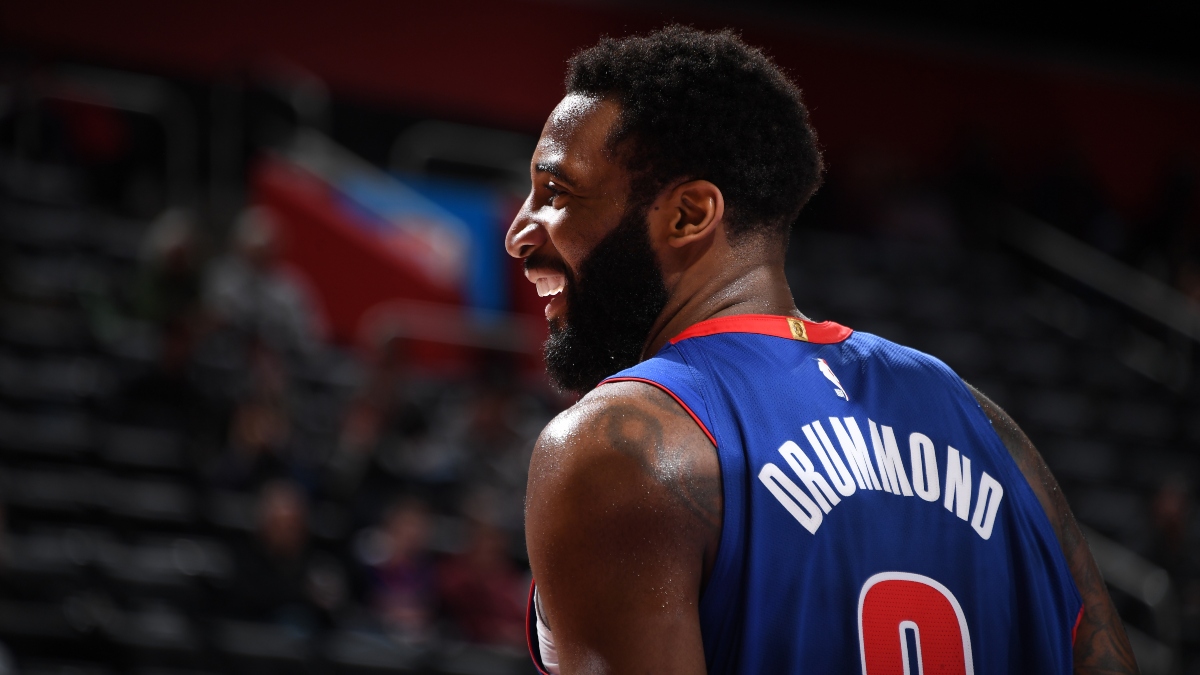 This is honestly depressing for Drummond. One of the best offensive rebounders in league history (I'm not exaggerating), and he gets moved for nothing. For couch change.
This forecasts Tristan Thompson being bought out; another 2016 holdover bites the dust.
Kevin Love and Drummond are an absolutely horrible combo for a number of reasons, and Collin Sexton-Drummond isn't a good fit, either.
If the Cavs extend Drummond, that also is a terrible move.
This one, though, is so weird that maybe it surprises. I'm not resolute in my skepticism here; it just seems like such a weird, pointless move.
THE NUGGETS-WIZARDS TRADE
Nuggets receive: Jordan McRae
Wizards receive: Shabazz Napier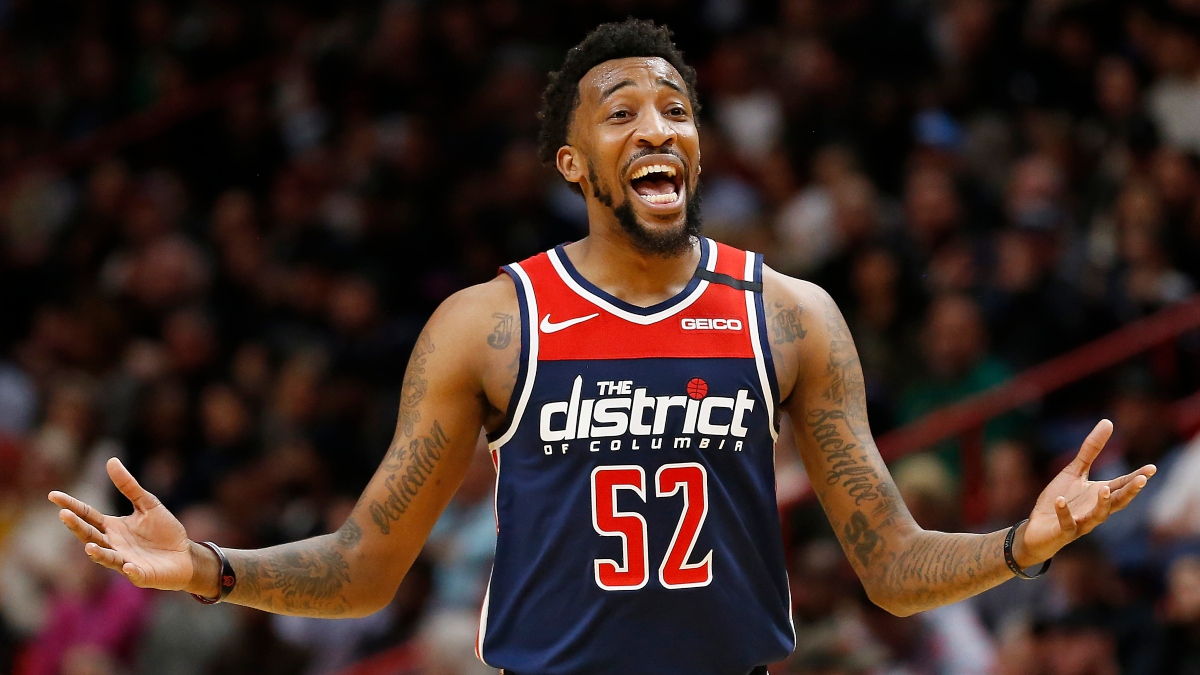 McRae is 28, averaging 20-5 per 36 minutes on 38% 3-point shooting. Denver basically took the best versions of Malik Beasley, and through trades split him into an athletic wing defender (Keita Bates-Diop) and a shooter/scorer (McRae).
McRae has a little on-ball game, and that's huge for the Nuggets, who need as many guys who can actually create their own shots as they can get. This deal is an extension of the four-team trade, and the Nuggets didn't need Napier with four points on the roster.
The Wizards have a ton of wings and needed a backup point guard after trading Isaiah Thomas; Napier is pesky defensively and can shoot. That's a good get for the Wizards.
The Nuggets worked on a much larger deal up until the deadline, sources told me, but couldn't get the deal across the goal line. Look for them to be active at the draft in trade talks.
How would you rate this article?