Moore: Suns' NBA Win Total Among Biggest Movers Post Free Agency
Credit:
Alika Jenner/Getty Images. Pictured: Devin Booker #1 of the Phoenix Suns.
Before NBA free agency began, PointsBet posted win percentage over/unders for every team. Now that free agency has (mostly) simmered down, we have updated numbers on actual win totals for the 72-game season.
Here's a look at the biggest movers and what the book seems to evaluate their moves as having added. I've adjusted everything for an 82-game scale to put things in a "normal" perspective.
Phoenix Suns 
Pre-free-agency (pre-Chris-Paul-trade): 37.5 wins on an 82-game projection
Post-free-agency: 43.5 wins on an 82-game projection
Net gain: Plus-6 wins
Last season: 38 wins on an 82-game projection
The big move for Phoenix was obviously adding Chris Paul in a trade with the Oklahoma City Thunder. It cost them Ricky Rubio and Kelly Oubre who were both quality starters last season.
Phoenix re-signed Dario Saric and Jevon Carter and added Jae Crowder, E'Twaun Moore, and Langston Galloway.
A notable loss in free agency was Aron Baynes who departed in free agency for Toronto.
There a basically three factors to the increase: Chris Paul was All-NBA last season and shows no signs of slowing down, there's internal improvement to be expected by Cam Johnson and Mikal Bridges, and Devin Booker and DeAndre Ayton are awesome.
Ayton in particular started to show flashes of why he was selected with the No. 1 overall pick two years ago late in the season. Rubio was the team's best player in terms of on-court net rating, but of course, Paul is considered an upgrade.
But let's talk about that.
Paul was sensational last year, no doubt, and it's a testament to his career that age 34 he was capable of having that kind of season with a Thunder team in the middle of a franchise transition.
However, here's Paul from 2018-19, the last season he was a No. 2 behind James Harden, compared to Rubio last season:
| | Player | Season | Age | G | MP | FG | FGA | FG% | 3P | 3PA | 3P% | 2P% | eFG% | FT | FTA | FT% | TRB | AST | STL | TOV | PTS |
| --- | --- | --- | --- | --- | --- | --- | --- | --- | --- | --- | --- | --- | --- | --- | --- | --- | --- | --- | --- | --- | --- |
| | Chris Paul | 2018-19 | 33 | 58 | 32.0 | 5.2 | 12.4 | .419 | 2.2 | 6.1 | .358 | .479 | .508 | 3.0 | 3.5 | .862 | 4.6 | 8.2 | 2.0 | 2.6 | 15.6 |
| | Ricky Rubio | 2019-20 | 29 | 65 | 31.0 | 4.4 | 10.6 | .415 | 1.2 | 3.3 | .361 | .439 | .471 | 3.0 | 3.5 | .863 | 4.7 | 8.8 | 1.4 | 2.7 | 13.0 |
The big thing is that Paul is an upgrade as long as there's no slippage due to age. Rubio was really good last season and is an exceptionally underrated defender. He even became a decent shooter as evidenced by that 36% mark from deep.
The question is what the range is. Does he slip a little? Does he maintain the same level? Does he get better?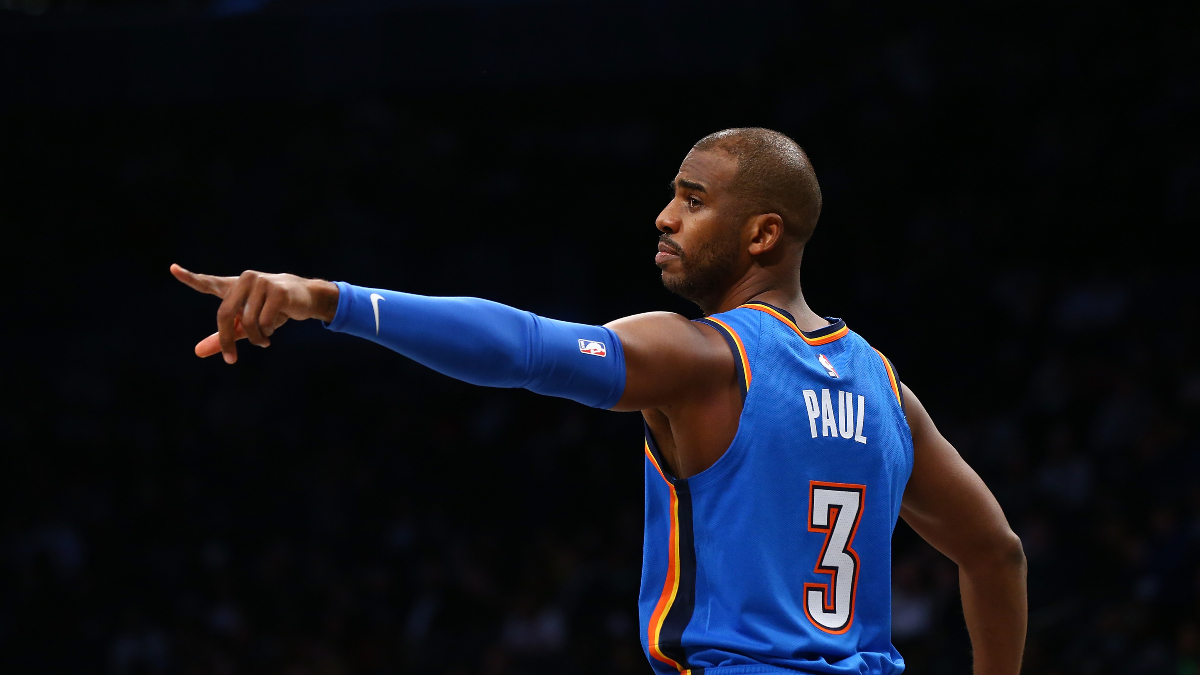 Booker is not James Harden, in terms of dominating the ball. However, he's the No. 1 option and is an incredible passer in his own right. The offense will go to Booker more often than not.
Crowder is feast or famine. He shot 29% with the Grizzlies and was one of the worst players on the team in terms of on-court vs. off-court net rating. He was great with the Heat and shot the lights out vs. the Bucks, which is why the Suns traded for him.
Moore is a sneaky underrated addition for depth, and Cam Johnson really showed quite a lot his rookie season.
Presumably, Ayton and CP3 make sense, giving Paul the kind of pick-and-roll finisher, rim-diving center he had with Tyson Chandler in New Orleans.
Paul will have no problem finding Booker, who should have another career-best season. The Suns' defense should be good-to-great with CP3, Saric, and Crowder on the wings along with Johnson, Bridges, and Moore, with Ayton rim-protecting under Monty Williams.
The offense should be good. The defense should be good. The floor for this team is probably 40. But I'm not sure their ceiling is that high.
It's notable that the Suns' Pythagorean expected winning percentage last season was 56%; they should have won three more games last season, essentially. The jump from 41.5 (Pythagorean) to 43.5 is much more slight.
Now, I don't want to bet it now, because I think that number goes up. I want to know what the vibe is in training camp and make sure there are no significant setbacks.
If this gets to 46 or higher, I'll be looking to bet the under.
---
Golden State Warriors
Pre-free-agency: 49.5 wins on an 82-game projection
Post-free-agency: 44.5 wins on an 82-game projection
Net gain: Minus-5 wins
Last season: 19 wins on an 82-game projection
Throw out last season, obviously; there was no Klay Thompson, mostly no Stephen Curry, and the Warriors tanked.
The recent drop is obviously due to Thompson's awful Achilles injury. Presumably, the pre-free-agency gap left open some possibilities of major trades that never came to fruition.
However, this is an overreaction.
Thompson's injury takes the Warriors out of serious contention without question. His combination of defense and shooting provided not only value to the team on the floor but specifically both augmented space for Curry and the Warrior's pick and roll attack and covered for Curry's defensive liabilities.
However, the Warriors didn't stand back and do nothing. They traded for Kelly Oubre who is essentially a C-level version of Thompson, with the potential to come close to the level of defense and shooting the the five-time All-Star provided.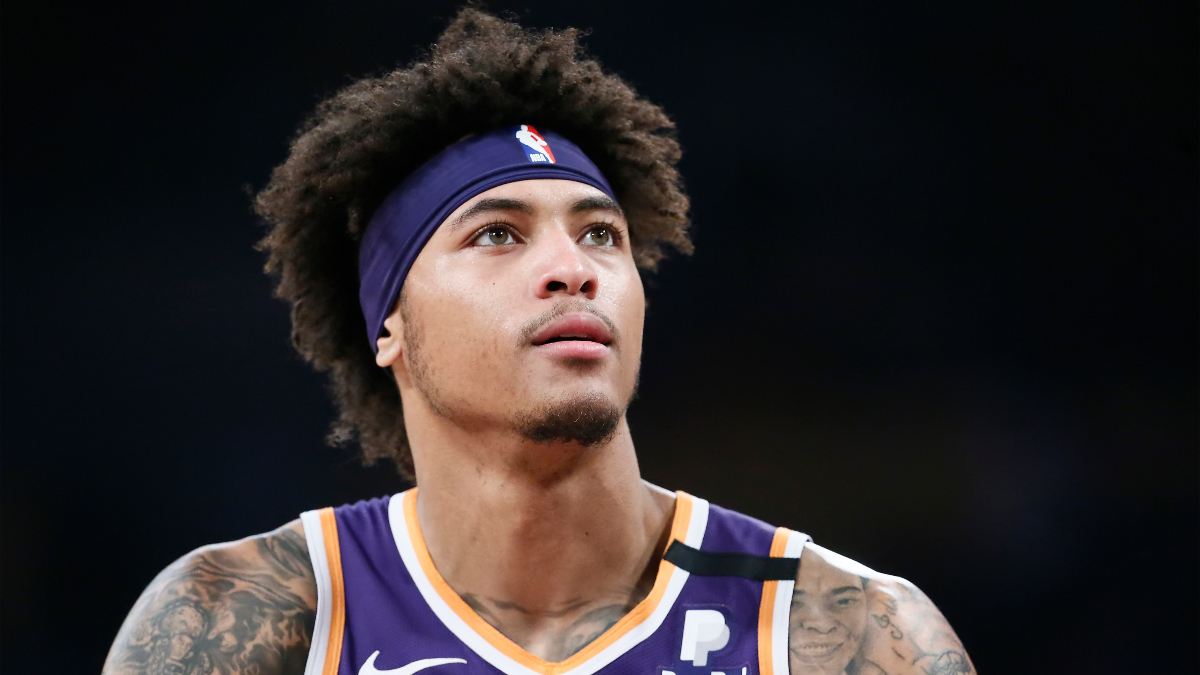 The Warriors also brought back Kent Bazemore, providing another veteran wing who can shoot and defend.
The gap between these players and Thompson is massive, as is the way they play next to Curry. But this is the likely starting five for the Warriors next season: Curry-Oubre/Bazemore-Andrew Wiggins-Draymond Green-James Wiseman
There are also players from last season's team who can contribute, like Eric Paschall. The bench is a far cry from the Warriors' dynasty days, but the coaching staff can get them to passable.
The Warriors still have the best shooter of all time and one of the best coaching staffs in the league. They still have Green who will be motivated this season.
The 2013 Warriors won 47 games with David Lee starting most games. Is this team really worse than the 2013 Warriors, even if that team had a young Klay Thompson?
The Warriors might not be a serious contender. They are also not an afterthought. There's value here on the over.
---
Charlotte Hornets
Pre-free-agency: 26 wins on an 82-game projection
Post-free-agency: 30 wins on an 82-game projection
Net gain: Plus-4 wins
Last season: 29 wins an 82-game projection
The Hornets were actually better last season by record than their Pythagorean expectation. They should have won at just a 23-win pace. So we're looking at a seven-win jump based on adding Gordon Hayward for all the money in all the worlds and drafting LaMelo Ball, essentially.
There's just not a lot of reason to think the Hornets will make that kind of leap. They didn't add veterans around the new additions in free agency. And they have redundancy in what they added.
Devonte' Graham was a Most Improved Player candidate last season and finished top-20 in both made 3s and assists. Terry Rozier is on a huge contract despite being benched a month into the season. So you have Ball, a ball-dominant guard, and Hayward, a good off-ball weapon but at heart an on-ball wing creator being added to a team with multiple on-ball weapons in their top five of best players.
Cody Zeller has been underrated the past few years and led the Hornets in Win Shares once again last season. PJ Washington was sensational and provides a legitimate scoring threat to finish plays from Ball-Hayward-Graham-Rozier.
However, for all their faults, this is still a stay-away. The numbers might suggest the Hornets were worse than their record last year, but based on actual wins, this is only a one-game jump year over year. The Hornets also didn't lose anyone of real measurable impact outside of Marvin Williams.
I may not see a reason to jump this team by four wins based on adding Ball and Hayward, but the number is low enough to still not see value fading them.
---
Oklahoma City Thunder
Pre-free-agency: 35.5 wins on an 82-game projection
Post-free-agency: 29.5 wins on an 82-game projection
Net gain: Minus-6 wins
Last Season: 50 wins on an 82-game projection
This one is obvious. OKC pushed hard on its rebuild this offseason, trading Paul, Dennis Schröder and Steven Adams, and letting Danilo Gallinari walk in free agency. The only really notable things left in OKC besides their draft picks are Shai Gilgeous-Alexander and Al Horford.
Now, that's not a bad pairing. The Thunder might surprise again. The actual number for the 72-game season is just 26. There's also the possibility that OKC trades Horford (and SGA?) at some point this season, or that OKC shuts down their good players to tank for a better pick.
Even at 26, there's value on the under, even if it's not glaring.
---
Atlanta Hawks
Pre-free-agency: 35.5 wins on an 82-game projection
Post-free-agency: 38.5 wins on an 82-game projection
Net gain: Plus-3 wins
Last season: 24 wins on an 82-game projection
The Hawks were an easy under last season at 35.5. They were a young team with bad defense. Now, after a big free agency period that saw them add Gallinari, Rajon Rondo, and Bogdan Bogdanovic well, they're not young anymore.
The problem is that these numbers are scaled to last season's expectations. If after all the free agency moves, the Hawks' number was 35.5, I'd like the over. But putting this team near 40 is a stretch.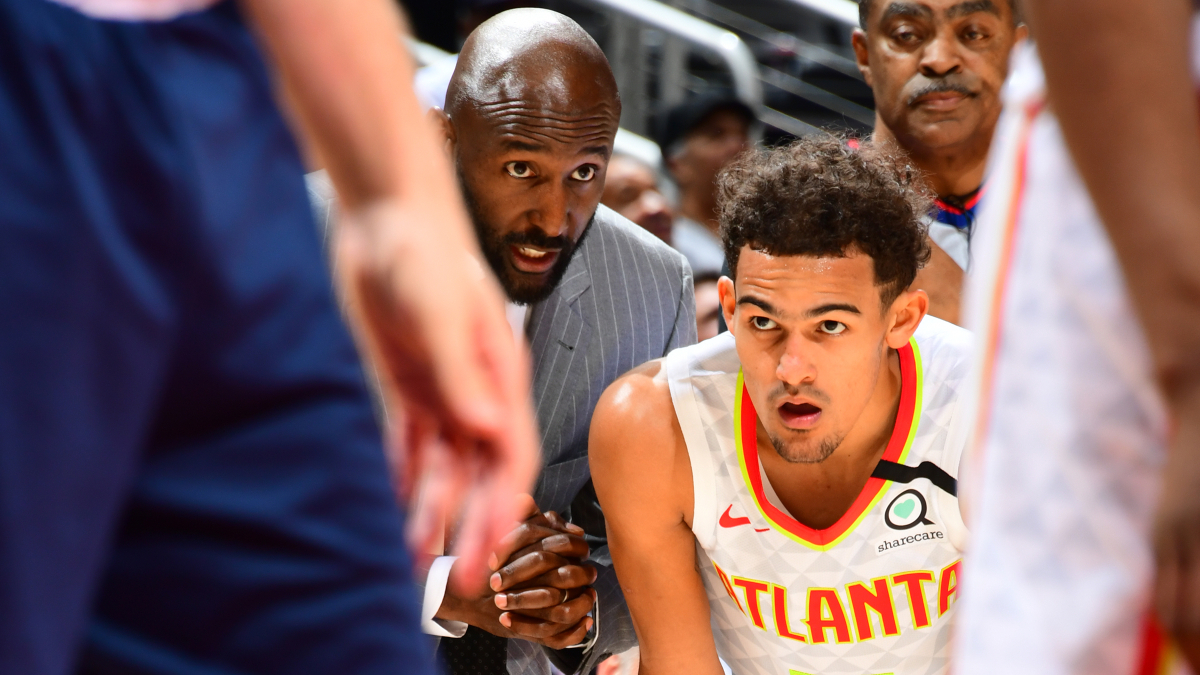 The Hawks added one quality regular season defender in Kris Dunn, whose offense makes him nearly unplayable. (I still like Dunn's upside.) Both Rondo and Gallinari have a track record of being high level contributors on good teams and subpar contributors on sub.-500 teams. Bogdanovic is not a good defender. Trae Young may be one of the worst in the league, and John Collins is likely there as well.
Clint Capela will help with some of this, but even he found himself struggling last season in Houston before he was traded. Capela was banged up; a fully healthy Caplela under Lloyd Pierce might return to standard.
Young is sensational; the Hawks clearly looked to add veteran pieces to compete around him. They have added a pick and roll lob threat in Capela, wing shooters with size, and veteran depth.
I'm not sold this is a 40-win team. I might get there if things go well in camp and the word is positive about health. But there's enough leaps being made here to hold off.
How would you rate this article?