Top 20 Power Rankings: Buy Low on Purdue and Alabama
Credit:
Feb 13, 2018; Tuscaloosa, AL, USA; Alabama Crimson Tide guard Collin Sexton (2) drives to the basket against LSU Tigers guard Daryl Edwards (5) during the second half at Coleman Coliseum. Mandatory Credit: Marvin Gentry-USA TODAY Sports
Since my last power rankings, the college basketball landscape has changed quite a bit, which this top 20 will reflect. Power rankings this year seem more difficult than usual, as nearly every top tier team has a wide gulf between their offense and defense, and vice versa.
Because I'm doing this from a betting perspective, you should expect to see drastic differences from the garden-variety polls out there. You can interpret my rankings as the order of teams I would have favored on a neutral court. For example, I would have Michigan State listed as a favorite over every other team in the country as of today. Let's dive in.
1. Michigan State: Sparty simply offers the most balance at the moment. MSU ranks ninth and fifth nationally in offensive and defensive efficiency, respectively. And it will likely coast into the Big Ten tournament on a 12-game winning streak. Simply put, the Spartans are an extremely talented team peaking at the right time. When Jaren Jackson stays out of foul trouble, they look like the best college basketball has to offer.

2. (tie) Villanova and Virginia: The Wildcats and the Cavs are essentially mirrors. Villanova is the country's most efficient offense, but they have serious gaps defensively, clocking in at 42nd in efficiency. Virginia, meanwhile, has a historically good defense, as it still is on pace to record the most dominant season of the KenPom era. However, UVA ranks just 42nd in offensive efficiency. Both of those deficiencies were on display this past week, but I'm still hesitant to drop Nova too far down, as the Cats are getting healthier with Eric Paschall already back and Phil Booth slated to return soon.
4. Texas Tech: The Red Raiders should end Kansas' decade plus domination of the Big 12 because of their dominant defense. Chris Beard has effectively shifted from a pack line to an aggressive ball-screen-blitzing scheme in Zach Smith's absence. Having said that, the offense can still be a little clunky if Keenan Evans isn't carrying the load.
5. Kansas: Could Kansas enter the NCAA Tournament undervalued? It's extremely possible. In a lot of ways, the Jayhawks remind me of a poor man's Villanova from two years ago: a 3-point reliant team that can't be stopped when they are on. The question is whether they can defend, as there are a lot of ways to attack KU's defense, particularly at the 3 and 4.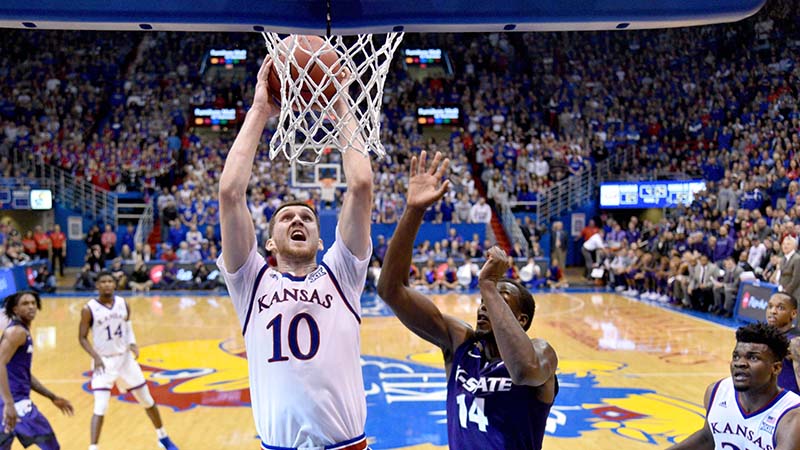 6. Xavier: The Muskies have issues, namely on the defensive end. But they're a scary tournament team. Chris Mack is a fantastic quick-turnaround schemer, and XU has more than enough firepower to make a Final Four run. We'll learn a lot about the resolve of this team against Villanova on Saturday. Another embarrassment at the hands of the Wildcats would be extremely disappointing.
7. Purdue: Purdue is the only team that can rival Sparty's balance, but it was certainly a brutal week for the Boilers. Ohio State/Michigan State presented the first real tests for Purdue since the Bahamas, and it failed miserably. Then add in a terrible loss at Wisconsin last night. Or you can look at it as if Purdue was a blown box-out and missed shot away from beating both Ohio State and Michigan State. This is still a senior-laden team that can play on both ends of the court. Buy low now.
8. North Carolina: Well, that was a good week for the Heels. I'm buying on UNC right now, as its offense is that good, especially since Roy went small with Cam Johnson. The defense isn't nearly as good  as last year, but it's passable.
9. Gonzaga: The Zags have extremely underrated athleticism across the board, but especially in the frontcourt between Johnathan Williams, Killian Tillie, and Rui Hachimura. It's hard to distinguish whether the Zags are gelling or just beating up weaker WCC teams, but the win at St. Mary's was impressive. The Gonzaga frontcourt handled Jock Landale in its recent matchup.
10. Duke: With the exception of the national championship team of 2014-15, Duke has been the same team the past five years. They run an incredibly efficient offense paired with an extremely leaky defense. Their tournament results in those years don't inspire much hope for a deep Duke run, unless the young Blue Devils figure some things out defensively (namely Marvin Bagley and Wendell Carter).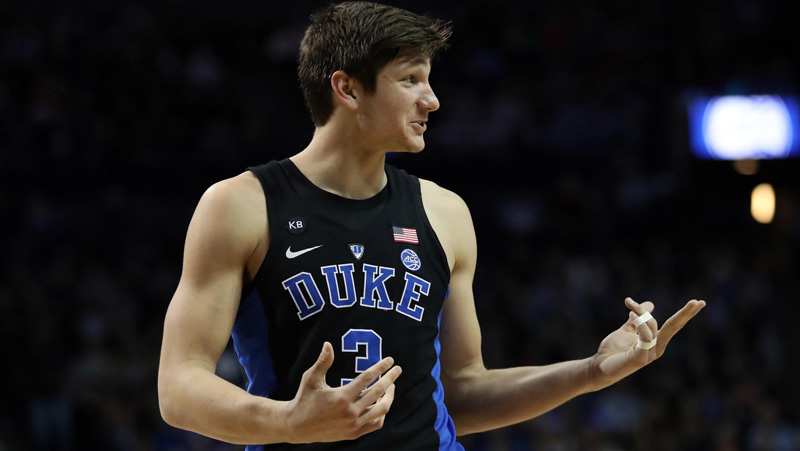 11. West Virginia: Are the Mountaineers' meltdowns late in games simply bad luck, or a sign of a deeper flaw? It appears Bob Huggins has fixed some of the spacing issues within his cut-and-fill half-court motion offense, and the defense rebounded with a solid effort against a very good offensive team in TCU. Big game in Lawrence on Saturday.
12. Cincinnati: The Bearcats are the reverse of Duke — a defense we can believe in, but an offense that fails every real test they encounter. We were all looking to Cincy's two matchups with Wichita State on the back end of the AAC schedule, but Cincy's offense couldn't even get through a trip to Houston.
13. Arizona: The Wildcats have an asterisk next to their name, as there have been signs of life for Arizona's much-maligned defense after back-to-back solid efforts against USC and then on the road in an extremely hostile environment in Tempe.
14. Auburn: Jared Harper is the most underrated point guard in the country, but I have some big-picture problems with the Tigers. Offensively they can't generate easy buckets at the rim and defensively they can't stop easy buckets at the rim.
15. Ohio State: Laying an egg at Penn State is somewhat excusable, especially with a trip to rival Michigan looming, but my concerns about the Buckeye offense obviously weren't alleviated. When OSU runs into teams that can match the athleticism and length of Keita Bates-Diop on the wing, they look really pedestrian.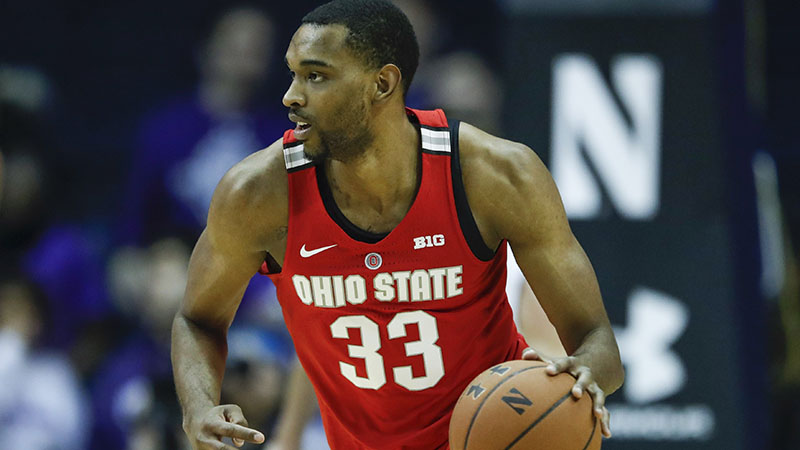 16. Tennessee: The Vols looked banged up and tired in a terrible showing at Alabama, but this is still a team that moves the ball extremely well with a "positionless" brand of basketball, can score in the post and from the backcourt, and they defend extremely well 1-5. I'm still high on the Vols.
17. Clemson: The Tigers have not only kept their heads above water after the Donte Grantham injury, but they've practically thrived. Brad Brownell has incorporated more pick and roll than ever on the offensive end (finally), but that head injury Shelton Mitchell suffered was frightening. If he has to miss an extended amount of time, I'm not sure the Tigers can keep it up.
18. Alabama: The Tide's defense is ruthless, and the offense is showing more consistency and signs of life on the road. Collin Sexton is the most competitive player in the college basketball, and Alabama ha the look of a Sweet 16 team to me.
19. Rhode Island: Danny Hurley's four guards are legit, and they can withstand losing EC Matthews for a few games if necessary thanks to the versatility of Stan Robinson. The looming question: What happens to URI when they face a legit front court? Andre Berry and Cyril Langevine are serviceable in different ways, but each have severe limitations.
20. Louisville: The Cardinals are an intriguing team. They're practically impenetrable at the rim defensively, but that length and athleticism doesn't really translate on the offensive end. I'm not sure what we're getting from David Padgett in a tournament setting.
Just Missed the Cut: Florida State, Nevada, Butler, Michigan, UCLA