College Basketball Betting Pace Report: Where to Find Over/Under Value for This Week's Games (February 1-6)
Credit:
G Fiume/Getty Images. Pictured: Rusty Reigel (left) and Kellan Grady (right).
Last week's pace report identified a full week slate of the fastest and slowest projected tempos in college basketball.
After a week of scoring 178 in two games, Coppin State still leads the nation in pace of play. As is with every season, Virginia is predictably the slowest team and generated just 51 points at Virginia Tech.
Using tempo projections, along with the four factors of college basketball, will help any gambler determine whether or not there's value in the market.
Two teams with a high pace of place that dominate the offensive glass would give value to overs, while teams with a slow tempo and ball security would lean an investor toward an under.
This column will focus on the forthcoming weekly slate and the head-to-head tempo as dictated by KenPom. The projected total is a summation of the two teams with respect to expected points per 100 possessions divided by the expected number of possessions.
Monday, Feb 1
Valparaiso at Evansville, Projected 123.5
Tempo Rating: 227th at 355th
With a top-50 rank in experience, the Purple Aces are back to winning games in the conference after losing 19 straight last season. Evansville boasts the third-slowest tempo in the nation and sports just two overs in eight home games.
Valparaiso travels in with a tempo ranking of 227th and as one of the worst teams in the nation in effective field goal percentage. Evansville has one of the worst perimeter defenses in the nation, but the Crusaders are shooting just 27.8% from beyond the arc.
Tuesday, Feb 2
Georgia at Auburn, Projected 159.5
Tempo Rating: 24th at 36th
Get ready to run as Sharife Cooper has helped Auburn to an offensive explosion since he started to play on Jan. 9 against Alabama.
Not only do both the Bulldogs and Tigers support a top-40 tempo, but the defenses also should not provide much resistance to scoring.
Georgia is top-30 in point distribution from inside the arc, where Auburn ranks 171st in defense. The Tigers prefer to shoot from deep, which should come in handy against a Bulldog perimeter defense that ranks 11th in SEC play.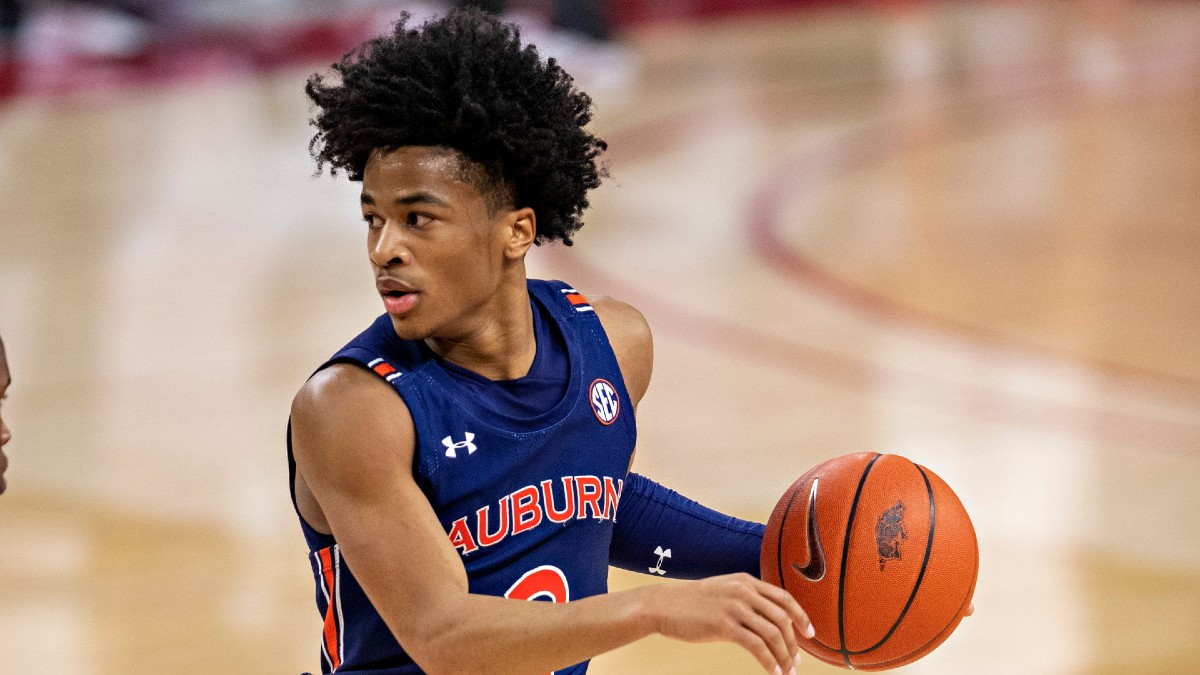 Wednesday, Feb 3
San Diego State at New Mexico, Projected 124
Tempo Rating: 296th at 319th
There are slim pickings on the Wednesday slate with plenty of top-100 tempo teams taking on bottom-100 tempo rosters.
The Aztecs-Lobos nightcap fits the bill as the slowest-paced game of the day.
San Diego State has been on an absolute offensive terror the past two weeks, scoring an average of 92.5 points over four games. Much of that comes from Air Force and Wyoming ranking dead last in defensive efficiency in the Mountain West.
New Mexico sits eighth in defensive efficiency during conference play but may contribute to the under because of a lack of offense. The Lobos are dead last in effective field goal and free-throw percentage.
Thursday, Feb 4
Fairleigh Dickinson at Long Island, Projected 161
Tempo Rating: 69th at 7th
In doubleheaders against St. Francis PA and Bryant, Fairleigh Dickinson never scored fewer than 81 points.
The aforementioned teams, along with LIU, rank in the top five fastest in Northeast Conference play. When the Sharks faced St. Francis BK — which ranks second in the conference in tempo — on Jan. 30, LIU put up over 100 points.
The Knights and Sharks should play at a furious pace without much regard to defense on the Fairleigh Dickinson side.
The Sharks rank dead last in defensive effective field goal percentage.
You will not find a bigger discrepancy in free-throw rate outside of this game, as LIU is best in the conference at drawing fouls and Fairleigh Dickinson is ninth in committing them in NEC play.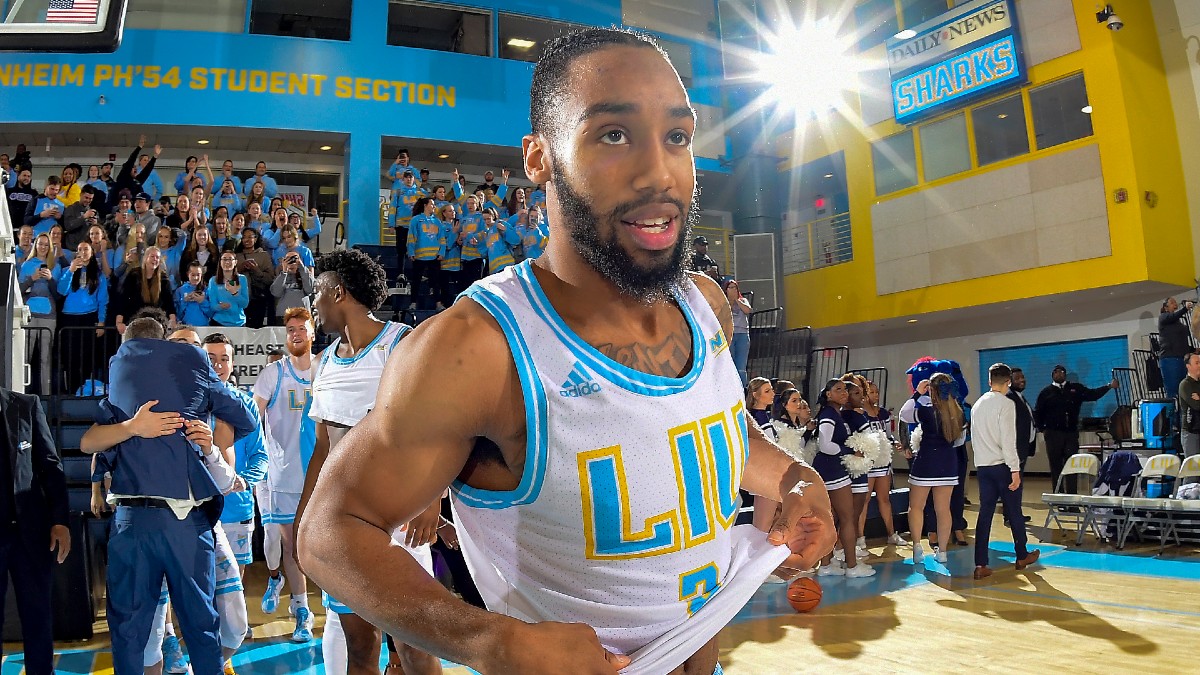 Friday, Feb 5
UC Davis at Cal State Northridge, Projected 155.5
Tempo Rating: 43rd at 66th
While Cal State Bakersfield and UC Irvine will be the slowest game in the Big West on Friday, the Aggies and Matadors will provide the fastest.
Cal State Northridge is the second-worst defense in the conference with a rank of 334th in defensive adjusted efficiency on a national level. The Matadors love to send teams to the charity stripe, and the Aggies are top-40 nationally in getting to the line.
While UC Davis flexes one of the best free-throw shooting percentages in the nation, Cal State Northridge will look to take advantage of the Aggies' perimeter defense that ranks 315th in the nation.
Saturday, Feb 6
Davidson at Fordham, Projected 117
Tempo Rating: 348th and 341st
Virginia and Louisville will grab the headlines as two teams that rank outside the top 300 in tempo, but that game may see faster play than the scheduled game at Rose Hill Gymnasium.
Both Davidson and Fordham are bottom-20 in the nation in pace of play, and an under may be complemented by the Rams' rank of 346th in offensive effective field goal percentage.
Davidson prefers shooting from beyond the arc but has posted a 3-point percentage 4% worse on the road than at home.
Fordham has also been decent in generating turnovers, which could help get an under to the window.
How would you rate this article?