Our Staff's Favorite College Basketball Conference Tournament Futures Bets
Credit:
Greg Thompson/Icon Sportswire via Getty Images. Pictured: Brendan Adams
Conference tournament week is one of the most underrated in sports, and there's something even more fun about taking a stance on a team early in the week and riding them to a conference title.
Our staff has put together their favorite futures for the major conference tournaments, which begin Tuesday and Wednesday. Let's get to it.
[Bet conference tournament futures now at DraftKings. NJ, PA, IN and WV only.]
Stuckey
ACC: Louisville +325
I think the love for Virginia is creating value on Louisville, which I have power-rated as the second best team in the ACC just behind Duke. More importantly, I have the Cardinals almost six points better than the Hoos, who have won eight straight but in ridiculously fortunate fashion (in fact, they had a seven-game winning streak by 26 total points which is the record in the modern era for smallest margin over that long of a streak).
That's important since Louisville is the No. 3 seed in the same bracket as No. 2 seed Virginia, which means it avoids facing Florida State and/or Duke until the final.
Louisville also avoids Clemson and NC State — two desperate teams on the bubble that are capable of pulling off major upsets on their best day. I think Chris Mack's bunch gets to the final with relative ease and then will most likely have a coin flip game against Duke or FSU.
Here are the teams I took in the other power conferences…
Big East: I took a half unit shot with Providence (look for 7-1 or better)
SEC: I took a half unit shot with Miss State (look for 10-1 or better)
Pac-12: Half units on both Arizona and Colorado
Big Ten: Quarter unit shot on Minny (look for 50-1 or better)
Big 12: I'd take Kansas if you can find -110 or better — Stuckey
Mike Calabrese
Pac-12: Stanford 16-1
Pac-12 teams did not travel well this season. In fact, only one team in the entire conference finished the regular season with a winning record on the road and that was Arizona State (6-5). When you pile on the fact that four of the top seven teams lost their last game(s) heading into the conference tournament, you have the makings of a truly wide-open field.
With that in mind, I breezed past the top six teams, in terms of odds to win, and targeted the Stanford Cardinal at 16-1. Stanford is firmly on the bubble and needs at least one win in Las Vegas to feel good about its NCAA Tournament chances. Of the six teams with shorter odds to win the tournament, Stanford has beaten three of them (Oregon, Colorado, UCLA) and taken another to OT (USC).
But the main reason I like the Trees here is defense. Stanford comes in first or second in the Pac-12 in the following statistics:
Defensive Efficiency (1st in Pac-12, 9th nationally)
Opp PPG (1st, 16th)
App Three-Point% (1st, 19th)
Effective Field Goal% (2nd, 20th)
Opp TOs (2nd, 28th)
As for Stanford's path, it draws Cal first, a team that is one of the nation's worst on the road and lost its three neutral site games by an average of 15 points. Then comes UCLA, who they defeated by 15 points back in mid-January.
At 16-1, if Stanford were to make the semis there would be plenty of profitable hedge opportunities. — Mike Calabrese
AAC: UConn 12-1
The AAC is in line to send anywhere between two and five teams to the Big Dance, depending on how things shake out in Fort Worth this week. One of those teams on the outside looking in is UConn. The Huskies, left for dead after a 10-9 start, now sit at 19-12 and 10-8 in AAC play.
Dan Hurley has improved his team's win total year-over-year for five consecutive seasons dating back to his time at Rhode Island.
He also has two ranked victories and four losses to teams in the Top 25 by six points or fewer. UConn feels like a team that was knocking on the door early in the season, but it appears the Huskies are breaking through.
Hurley's team has won five straight, including a six-point win over Houston on March 5. The difference-maker during this winning streak has been, without a doubt, Christian Vital. The senior wing was already having a strong senior campaign before he took his level of play up a few notches.
During this current winning streak, Vital is averaging 24.6 ppg on 52.7% shooting from the field, 44.4% from three-point land, and 86.1% from the line. The fact that you can catch a team this hot, with a star player ready and willing to carry them at 12-1 is astonishing.
Some tournaments historically skew chalk heavy while others are seemingly overtaken by underdogs every March. The AAC is somewhere in the middle, with more than its fair share of semifinals featuring higher seeds.
Since 2015, a six-seed or higher has appeared in the semis four times. UConn enters as a five-seed and at 12-1 they represent by far the most value in a wide-open field. — Mike Calabrese
Mike Randle
Pac-12: Colorado 6-1
I immediately took Colorado +600. The Buffaloes have certainly struggled to end the season, but still have one of the most deep and talented rosters in the Pac-12. They have wins over Oregon, swept USC, and tallied an impressive win at Arizona State. Colorado is one of the nation's most balanced teams, ranking in the Top 50 KenPom in adjusted offensive efficiency and Top 25 adjusted defensive efficiency.
Six teams in this conference ended the season separated by just three games, and Colorado has two shot makers in guards McKinley Wright IV (14.6 ppg, 5.4 rpg, 5.6 apg) and Tyler Bey (13.7 ppg, 9.1 rpg, 43.3% 3P). They also rank second in Pac-12 play in defensive rebounding efficiency and are shooting 74% from the free throw line as a team.
With top-seeded Oregon dealing with an injury to Chris Duarte, there may be some vulnerability for the streaking Ducks. With an impressive win over Dayton still on their resume, I like Colorado's roster and odds at 6-1 to right the ship and make a potential four-game run to the Pac-12 championship. — Mike Randle
Collin Wilson
Big Ten: Wisconsin 7-1
As mentioned on The Action Network Podcast, the Badgers are mispriced in several places. The top overall seed in the Big Ten tournament can be found around 7-1 after opening at 10-1 in Las Vegas, with an implied probability of 11.6% of winning the tournament.
Wisconsin has been on a tear of late, winners of its past eight games. One of those victories came at Michigan, who very well could be the Badgers' first opponent in the conference tournament. A projected semifinal against Illinois may be best case scenario with Ohio State, Michigan State and Maryland all playing on the other side of the bracket.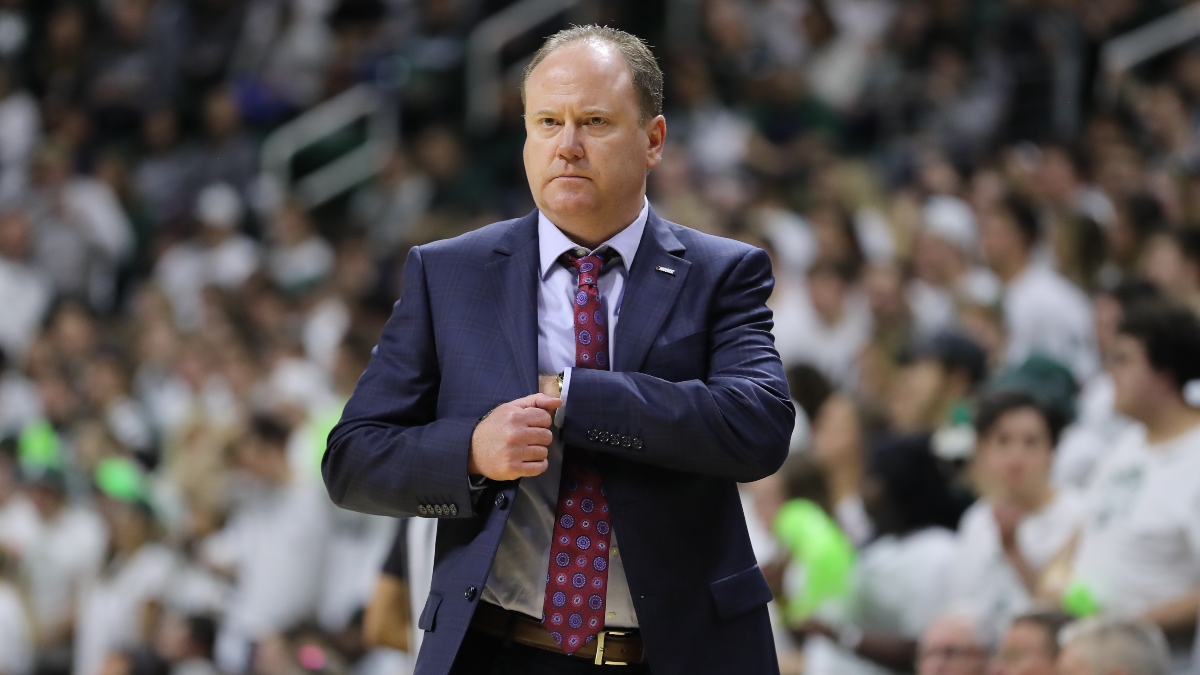 Wisconsin loves to shoot from deep, ranking 21st in the nation in point distribution from beyond the arc. A three-point shooting percentage of 36% within conference ranks second and would give a potential matchup with Michigan fits. Wisconsin does not take themselves out of games with turnovers, as the Badgers rank 12th in the nation in offensive turnover percentage.
Two other factors that favor Wisconsin include Minutes Continuity and free throw shooting. Although the Badgers are not a team with a high free throw rate, a shooting percentage of 76.4% is top 25 in the country. A Continuity rank of 27th in the nation provides proof that this roster has plenty of experience playing together no matter the rotation on the floor.
Look for Wisconsin at 7-1 or better. You can bet the Badgers at that number now at PointsBet (NJ and Indiana only). — Collin Wilson
Dom DiLeo
Big Ten: Illinois 14-1
KenPom says Illinois has an 8.9% probability of winning this tournament. At +1400 odds, the Fighting Illini have an implied win probability of 6.7% in the futures markets. There's slight value on taking the Fighting Illini.
And it's not too difficult to envision Illinois making a run.
Coach Brad Underwood's team is one of only three Big Ten teams to have a .500 or better record on the road, along with Michigan State and Wisconsin. The Fighting Illini have had Big Ten winning streaks of seven and four throughout the season.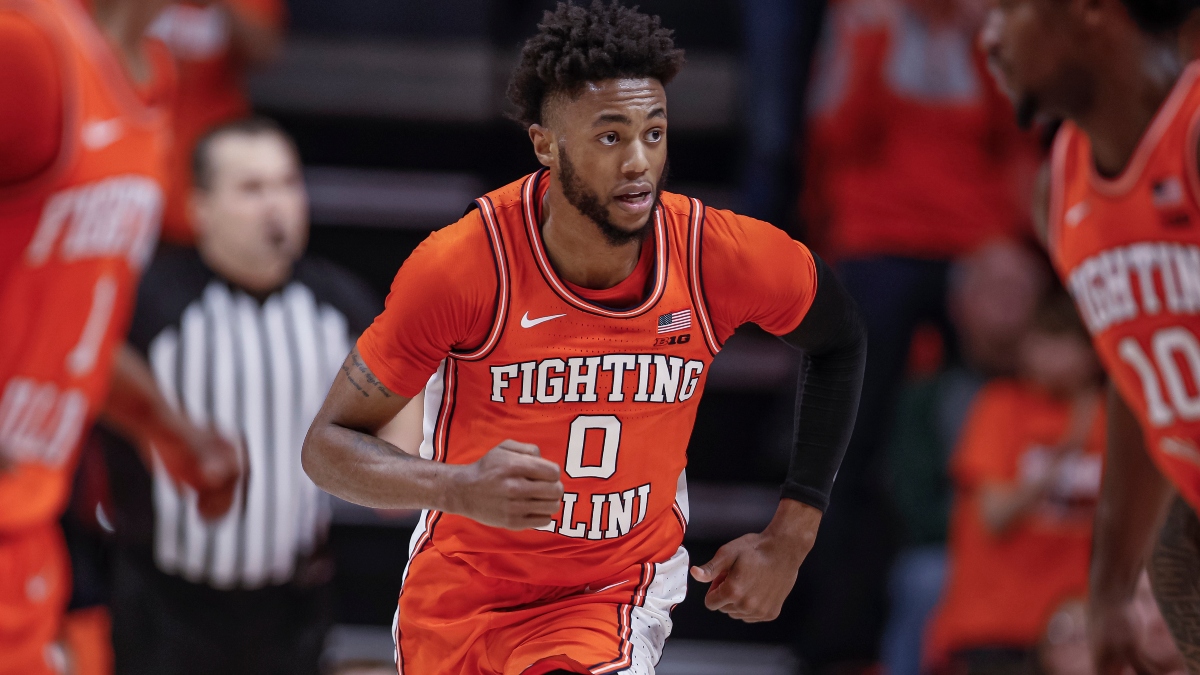 You're asking Illinois to win two before you can think about hedging.
Illinois's road to the championship game is:
Quarterfinals: Iowa/Minnesota/Northwestern — all teams they have already beaten this season.
Semifinals: Wisconsin/Michigan/Rutgers — all teams they have already beaten this season.
If Illinois can get hot behind sophomore guard Ayo Dosunmu (16.9 ppg) and freshman center Kofi Cockburn (13.3 ppg, 8.8 rpg), and win two fairly winnable games, you can potentially hedge a conference championship match-up, or let the Fighting Illini future ride. — Dom DiLeo
How would you rate this article?