College Basketball Odds, Picks, Futures: 2022-23 Big West Betting Preview
Credit:
Photo by Grant Halverson/NCAA Photos via Getty Images. Pictured: Jalen Harris (Cal State Fullerton)
Long Beach State went on a wild run last year to the Big West title game. Unfortunately for the Beach, they fell just short in the final matchup, losing to Cal State Fullerton by two to miss the NCAA tournament.
This year, the Beach are the only team that returns a First-Team All-Big West player in Joel Murray.
Can the Beach avenge last season?
They'll have quite a few challenges ahead of them, one of the biggest being the Hawaii Rainbow Warriors, who return Samuta Avea and Juan Munoz. Both players were supposed to start last year, but suffered injuries that sidelined them for the season.
---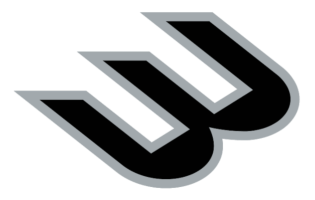 2022-23 Big West Regular Season Futures Odds
---
---
Long Beach State Beach
| | |
| --- | --- |
| ATS Record '21-22 | 21-10-0 |
| O/U Record '21-22 | 17-14-0 |
The Beach are back with a chip on their shoulder after falling short in the final minutes of the Big West title game. There's a strong chance they can find themselves right back in the mix this season.
They lose the Big West Player of the Year, Colin Slater, and some other key players in the rotation.
While there will be growing pains, the talent coming in can make Long Beach State an even better team than it was last year.
The Beach led the conference in pace and block percentage last year, two areas they will excel at again.
The Ivory Coast duo of Aboubacar Traore and Lassina Traore are two players to watch. They played together in Cote d'Ivoire and are now back together in Long Beach. Their connection will be something special.
---
UC Santa Barbara Gauchos
| | |
| --- | --- |
| ATS Record '21-22 | 10-15-1 |
| O/U Record '21-22 | 13-12-1 |
The Gauchos came into the '21-22 season fresh off of their first NCAA tournament appearance in a decade.
Hopes were high, but unfortunately, long bouts with COVID-19 threw their season off, resulting in five cancelled games and a 1-4 start to conference play.
UC Santa Barbara returns one of the best players in the conference in Miles Norris, but its season will rely heavily on the output of sophomore Ajay Mitchell.
The Gauchos' success down the stretch (winning nine of their last 11 games) directly resulted from Mitchell's play. In the first 16 games of the year, he averaged just 7.9 points per game. In the Gauchos' last 11 games, he more than doubled that, putting up 16.8 per contest.
UC Santa Barbara was 6-7 in games he scored less than 10 points in.
Incoming Cal transfer Andre Kelly should help cushion the departure of Amadou Sow, but Mitchell will decide where the Gauchos rank heading into the conference tournament.
---
Hawaii Rainbow Warriors
| | |
| --- | --- |
| ATS Record '21-22 | 15-10-2 |
| O/U Record '21-22 | 9-17-1 |
Before last season even began, the Rainbow Warriors lost two of their most promising guards — Samuta Avea and Juan Munoz — for the season to injuries.
Then in February, their leading scorer — Noel Coleman — fractured his orbital bone and missed the season's last eight games.
They responded by going 17-11 and finishing third in the Big West for the first time since they won the conference in 2016.
The three players mentioned above return for the Warriors this season, along with a slew of young players who gained immense experience last year due to the injuries.
Hawaii is known for its defense and rebounding. The offense has been average under head coach Eran Ganot, but has never been a genuinely explosive threat with elite scorers.
The Rainbow Warriors have averaged at most 71 points per game under Ganot (outside of his first season, during which they averaged 76.6 per contest, won their first Big West title and were victorious in their first NCAA tournament game).
This year's team could be the best offensive group Ganot has ever had.
The Warriors do lose their best interior scorers in Jerome Desrosiers, Junior Madut and Mate Colina. However, a talented duo of freshmen can develop and become two of the most dangerous bigs in the conference.
Kamaka Hepa and Bernardo da Silva will be the two main bigs for the Warriors early in the season — they're both great players and Hepa is a threat from beyond the arc.
But when it comes to interior defense, I don't see them replacing the production Hawaii saw from Desrosiers and Madut.
Alternatively, the freshman duo of Harry Rouhliadeff and Mor Seck can both immediately make an impact around the rim and will be pivotal pieces off of the bench.
The Warriors' biggest issue last season was turnovers — both giving them up and a lack of creating them on the defensive end. Seven different Warriors averaged at least a turnover a game last season.
As a team, Hawaii was 9-11 when losing the turnover battle. However, the Warriors won every game they won the turnover battle in, going 8-0.
If they can solve the turnover struggles, the Warriors are a severe threat to win the Big West.
---
UC Irvine Anteaters
| | |
| --- | --- |
| ATS Record '21-22 | 9-13-2 |
| O/U Record '21-22 | 7-15-2 |
Last season, the Anteaters finished outside the top two of the Big West for the first time since 2013. They also failed to make it to the conference tournament semifinals for the first time since 2011.
And for the third season in a row since their historic '18-19 campaign when they finished 31-6, they won fewer games than the season prior.
UC Irvine head coach Russell Turner has the experience and talent on his team to get the Anteaters back in the mix at the top.
But it may be easier said than done without three-time Big West First-Teamer Collin Welp and the departure of critical defensive players like Austin Johnson, Isaiah Lee and Emmanuel Tshimanga.
Pacific transfer Pierre Cockrell Jr. and a healthy Devin Tillis (who missed all of last season due to injury) will be essential to maintaining a defense that has been one of the best in the conference for years.
But there will be kinks to work out early in the season, as six players will compete for minutes alongside Tillis. Only two of those six have logged minutes in Division I.
---
---
UC Riverside Highlanders
| | |
| --- | --- |
| ATS Record '21-22 | 14-12-0 |
| O/U Record '21-22 | 12-14-0 |
The Highlanders have had just two winning seasons since joining the Big West. Both have come in the last two years since Mike Magpayo took over as head coach.
They lose two of their top three scorers from a season ago, but bring in a large group of transfers, many of which can immediately make an impact.
Riverside could easily find itself as a top-five team in the Big West, but it'll need more than just solid contributions from its transfers.
I have no doubt its defense will once again be among the best.
Still, the Highlanders will have to improve their shooting — specifically from outside the arc — and create more second-chance opportunities with offensive rebounding if they want to compete in the Big West.
---
UC Davis Aggies
| | |
| --- | --- |
| ATS Record '21-22 | 12-9-1 |
| O/U Record '21-22 | 7-14-1 |
Replacing Ezra Manjon and Caleb Fuller is a significant challenge for head coach Jim Les.
But it's a welcome challenge.
UC Davis has played just 21 conference games over the last two seasons. Last year, it played just 24 games due to multiple COVID-related cancellations and issues.
The Aggies have struggled during these last two seasons, but a return to normalcy may be perfect in terms of getting back on track.
UC Davis does return its leading scorer Elijah Pepper, who could very well be up for Player of the Year in the conference if he plays up to his full potential.
There are a ton of transfers for the Aggies, one of the most important being Robby Beasley III from Montana, who shot 36.9% from beyond the arc last season. UC Davis was one of the worst in the nation last year in 3-point shooting.
Finding the best combination on the floor between a solid group of veterans and multiple transfers with varying levels of experience may be the Aggies' biggest challenge this season.
But it's one they can have figured out by conference play.
---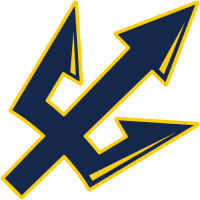 UC San Diego Tritons
| | |
| --- | --- |
| ATS Record '21-22 | 12-14-1 |
| O/U Record '21-22 | 15-12-0 |
UC San Diego is still in its transition period and therefore is not eligible for the Big West standings. However, the Tritons did win seven conference games last season and showed the ability to be competitive in the league.
They lose two of their best players in Toni Rocak and Jake Killingsworth, but the incoming players have the talent to become even better.
J'Raan Brooks, a former high-profile recruit who missed all of last season due to injury, should pair well with inter-conference transfer Emmanuel Tshimanga (UC Irvine).
Returning shooters Bryce Pope, Jake Kosakowski and Francis Nwaokorie make up a triple-threat of offense that could be one of the best in the conference.
The Tritons ranked outside the top 250 in Adjusted Defensive Efficiency and 2-point defense last year, per KenPom. If they want to compete in the Big West this season, they'll need to improve at both ends of the court.
---
Cal State Fullerton Titans
| | |
| --- | --- |
| ATS Record '21-22 | 17-12-1 |
| O/U Record '21-22 | 12-17-1 |
After finding their way to three of the last four Big West Tournament finals, the Titans are now faced with replacing 60% of their scoring from a season ago. No team in the Big West returns fewer minutes than Fullerton, per Bart Torvik.
The upside to the Titans' lack of return production is an opportunity for last season's Big West Sixth Man of the Year Jalen Harris to move into a starting role. Harris is the team's leading return scorer and shot 43% from deep last season.
If the Titans want to get back to the Big West title game, they'll need Harris to effectively transition into a starting role while a talented group of transfers find a way to work around him.
They'll also need to make perimeter defense a priority. The Titans were ninth in conference play in 3-point defense, allowing opponents to shoot 35.6% from beyond the arc.
---
Cal State Bakersfield Roadrunners
| | |
| --- | --- |
| ATS Record '21-22 | 6-17-2 |
| O/U Record '21-22 | 14-11-0 |
The Roadrunners were not just one of the worst offensive teams in the Big West last year — they were among the worst in the country. Bakersfield ended the season ranked 350th in effective FG% and 353rd in 3-point percentage, per KenPom.
The Roadrunners will look to correct that with the arrival of seven newcomers.
Transfer Naseem Gaskin could be the most significant improvement to the offense, but he's also the most unproven.
Gaskin redshirted as a freshman at Utah and sat out due to transfer rules the following year at Montana. Last season, he led the San Francisco City College Rams to the CCCAA Championship, averaging 16.5 points and six assists per game while shooting 53.2% overall and 42.2% from beyond the arc.
Only time will tell how his output will translate to Division I.
The best-case scenario for Cal State Bakersfield would be competing as a middle-of-the-pack team in the Big West.
---
---
Cal State Northridge Matadors
| | |
| --- | --- |
| ATS Record '21-22 | 10-18-0 |
| O/U Record '21-22 | 13-15-0 |
Northridge finished dead last in the Big West a season ago. However, that was primarily due to losing nine scholarship players to injury.
The Matadors bring in multiple players this year who have had success in the areas they struggled with the most last year.
But most of those players have only come off the bench in the past. Can they transition successfully to a starting role?
The Matadors should improve considerably when it comes to shooting and limiting turnovers. But when it comes to their standing in the Big West rankings, I don't think we'll see them much higher than where they finished last year.
---
Cal Poly Mustangs
| | |
| --- | --- |
| ATS Record '21-22 | 14-13-0 |
| O/U Record '21-22 | 11-16-0 |
Cal Poly returns more minutes than anyone else in the conference. The only problem? Those minutes weren't very productive.
They bring in two impact players from the portal, though, as Chance Hunter and Nick Fleming are expected to start and make an immediate impact.
The Mustangs' defense should remain one of the best in the league, but I'm not sure their offseason moves will be enough for their offense to compete with the top of the conference.
---
Big West Futures & Picks
I was big on the Beach all last year — I loved them then, and I love them now.
However, their amazing run in the regular season was a result of UC Irvine and UC Santa Barbara having issues, including COVID pauses.
I do think the Beach are better this year, but almost every team in the conference has gotten better as well, not to mention those COVID pauses and slumps will be much less likely this year.
I'm backing Hawaii at +700 or better to win the conference (two units). The Warriors return a ton of production, and they get back their best players who were out due to injury last year.
When it comes to a long shot, I think Fullerton is being undervalued. Yes it lost a ton of last year's production, but Dedrique Taylor has always found a way to keep the Titans in the mix. I think +1600 or better is worth a sprinkle (0.5 units).
How would you rate this article?
This site contains commercial content. We may be compensated for the links provided on this page. The content on this page is for informational purposes only. Action Network makes no representation or warranty as to the accuracy of the information given or the outcome of any game or event.