College Basketball Odds, Picks, Futures: 2022-23 Pac-12 Conference Betting Preview
Credit:
Photo by Kevin Abele/Icon Sportswire via Getty Images. Pictured: Marcus Bagley (Arizona State)
The Pac-12 quickly turned into a two-horse race last season, with UCLA and Arizona battling for No. 1 while the rest cannibalized itself.
Just three Pac-12 teams made the NCAA tournament — USC joined the big two — but no team made it past the Sweet 16.
Success should be on the horizon for this conference, and I'd be shocked to see less than four teams make the Big Dance in 2022-23.
Can Arizona defend its Pac-12 crown in year two of the Tommy Lloyd era, or will it be dethroned?
I have you covered with a full preview of the "Conference of Champions" below.
---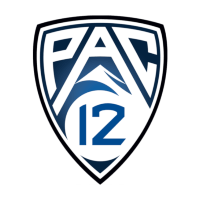 2022-23 Pac-12 Regular Season Futures Odds
---
---
The Clear Favorites

UCLA Bruins
Mick Cronin has turned UCLA into a perennial contender, and this season is no different.
In his first year, he took the Bruins from the First Four to Final Four, and followed those results up with a Sweet 16 heartbreak to North Carolina.
But this year, even without star Johnny Juzang, the Bruins are poised for another NCAA tournament run and enter as Pac-12 co-favorites.
UCLA's success starts with the veteran duo of Tyger Campbell and Jaime Jaquez Jr. Both players took tremendous strides last year and enter as the two leading scorers and focal points of the offense.
Campbell saw his 3-point percentage skyrocket 15% a season ago, while Jaquez finished second in scoring and led the Bruins in rebounding.
Cronin also picked up two top-20 recruits — Amari Bailey and Adem Bona — both of whom should immediately start and produce. Bailey should provide a second scoring option behind Jaquez, while Bona addresses UCLA's biggest weakness: the interior.
A pair of 6-foot-10 bigs — Mac Etienne and Kenneth Nwuba — will provide minutes off the bench, but neither have played much in their Bruins tenure. Etienne will likely back up Bona, but enters having missed last season with a torn ACL.
While the Bruins will miss Juzang's production, they have the highest upside in the Pac-12. If Bailey and Bona — especially Bona in the paint — live up to their potential, this is a deadly UCLA team that's poised to make another deep tournament run in 2023.
---
Arizona Wildcats
Lloyd's first year at the helm of the Wildcats resulted in a Pac-12 Championship before a Sweet 16 loss to Houston.
Everything clicked for the Wildcats, as Bennedict Mathurin took a sophomore year leap.
But they'll have to replace a lot of production from a season ago.
Mathurin, Dalen Terry and Christian Koloko all left for the NBA draft. That leaves Lloyd with Kerr Kriisa and Azuolas Tubelis as the offensive engines.
Kriisa battled inconsistency last season — shot 2-for-17 from 3 in Arizona's final two games — but has firecracker potential. Tubelis has a chance to star on offense, scoring 13.9 points on 54% shooting last season.
Lloyd also picked up Courtney Ramey via the transfer portal. The fifth-year senior struggled to find his footing under Chris Beard at Texas, but is a dynamic scorer and should be relied on to pick up the firepower left behind by Mathurin.
Year two of the Lloyd era has a lot of question marks. A lot of the Wildcats' success hinges on the improvement of Oumar Ballo and Pelle Larsson, both of whom should assume starting roles on this team.
Cedric Henderson Jr. also provides experience, transferring from Campbell after scoring 14 points a season ago.
There's a lot of holes to fix, but everything clicked for Arizona last season.
Can Lloyd right the ship once again?
---
The Second Tier

Oregon Ducks
Disappointing is the word to describe Oregon last season. Dana Altman dipped his hands in the transfer portal, and it resulted in an extremely talented cast. But success was few and far between, as the Ducks finished under 20 wins and failed to make the NCAA tournament.
The good news is that leading scorer Will Richardson returns for his senior season, as well as Quincy Guerrier and N'Faly Dante.
There's no lack of experience on this Ducks roster, as Altman secured fifth-year transfer Jermaine Couisnard (South Carolina) and junior Keeshawn Barthelemy (Colorado) to add to the rotation.
Cousinard (12 PPG) provides stability on the defensive end — especially on the perimeter — while Barthelemy (11.1 PPG) should also create plenty of scoring opportunities of his own. The Colorado transfer shot 34.7% from 3 in 2022.
The prized possession though is 7-footer Kel'el Ware. The highly-touted top-10 recruit should shore up the Ducks' issues in the paint — especially rebounding — and has a strong mid-range jumper.
There's a lot of talent on this Oregon team. They need a second scorer to step up alongside Richardson, but if Ware progresses nicely and the Ducks' chemistry progresses as expected, this is a team that can run with the Pac-12's best.
Altman has another project on his hands in Eugene.
---

USC Trojans
Youth is a great way to describe this Trojans squad.
Boogie Ellis, Drew Peterson and Joshua Morgan are the lone three players that don't enter the year with a sophomore status or below. Ellis and Peterson will be expected to carry the offensive workload, entering as two of the top three scorers from a season ago. They shot 37% or better from 3.
There's a lot to replace, though.
Isaiah Mobley, USC's leading scorer and rebounder a season ago, departed for the NBA draft. Chevez Goodwin graduated, and both Ethan Anderson and Max Agbonkpolo transferred to Wyoming.
Rather than trying the transfer portal, Andy Enfield brought in three top-50 recruits. Headlining the freshmen class is the talented big men duo of Kijani Wright and 7-foot-1 Vince Iwuchukwu.
The Trojans no longer have the Mobley twins or Onyeka Okongwu. Instead, Enfield will be trusting the inexperienced duo of Wright and Iwuchukwu.
Morgan could start — or at least provide minutes off the bench — but is rather unproven, and averaged just 12.4 minutes per game last season.
If the frontcourt clicks, USC and Enfield should have another successful season on its hands. This time, hopefully it won't end in a first-round exit in the NCAA tournament.
---
---
The Sleepers
Stanford Cardinal
There's a lot to love about this Stanford team after a tumultuous 2021 season. The Cardinal lost just two players from a season ago — Jaiden Delaire and Noah Taitz — and return six of their seven leading scorers.
Despite dealing with COVID issues throughout — Stanford was arguably hit the hardest in the Pac-12 —  the Cardinal finished 16-16 last year.
Spencer Jones took a huge leap forward in his junior campaign and enters 2022-23 as the star of the offense.
Talented sophomore Harrison Ingram also returns, shoring up the frontcourt alongside Jones and senior James Keefe.
Jerod Haase also bolstered his backcourt with the addition of Michael Jones (Davidson) via the transfer portal. Jones (11.8 PPG) shot 42% from 3 last season and is the perfect complement in a balanced Cardinal attack.
The Stanford depth should also be a problem for Pac-12 foes. Every player in this rotation from top to bottom — aside from the experienced 23-year-old Jones — has played under Haase for at least one season.
This is one of the most experienced Pac-12 teams and after finishing just 16-16 a season ago, Stanford should find itself battling in the top half of the conference.
If Ingram takes a sophomore year leap, we could even be looking at the Cardinal competing for the Pac-12 title.
---
Arizona State Sun Devils
This Arizona State team is loaded with talent.
The Sun Devils' success this season is predicated on team chemistry and Bobby Hurley being able to control the team rather than tailing off in Pac-12 play.
Leading scorer DJ Horne and Marcus Bagley return for their junior seasons. Even despite losing four players that averaged 9.9 points per game or more a season ago, the Sun Devils should actually improve in 2022.
Hurley was extremely busy in the offseason. Frankie Collins (Michigan) transfers to man the point, while brothers Desmond (Nevada) and Devan (Auburn) Cambridge make way to Tempe to round out a dominant backcourt.
It doesn't stop there. 7-footer Warren Washington joins Desmond from Nevada and provides a dominant force in the paint.
Luther Muhammad and Alonzo Gaffney also return for their senior seasons and are expected provide valuable minutes off the bench.
If Bagley can remain healthy — he's played just 15 games in two years — Arizona State should be able to hang with the brutes of the Pac-12.
This is going to be a fun but an extremely difficult test for Hurley. Team chemistry and role acceptance are the X-factors to this team's success. There's no doubt the Sun Devils are talented, but we saw a similar situation at Oregon and it exploded in Altman's face.
But if they click, the Sun Devils are a sleeper to make a run at the Pac-12 crown.
---

Washington Huskies
Mike Hopkins is on the hot seat at Washington and his job likely rests on Washington's play this season.
The Huskies finished 11-9 in the Pac-12 last season, but also had a tumultuous non-conference that included losses to Winthrop, NIU and Winthrop.
And now, they'll have to take a step forward without Terrell Brown Jr. (21.7 PPG), the star of the offense.
Like his mentor Jim Boeheim, Washington runs a 2-3 zone. Length matters, and this Huskies roster will have plenty of it. The starting lineup will likely feature all five players at 6-foot-5 or taller.
Hopkins adds four transfers, all of which will be thrown right into the fire.
Noah Williams (Washington State) makes an intra-conference transfer after taking a step backwards last year, while Keion Brooks Jr. (Kentucky), Franck Kepnang (Oregon) and Braxton Meah (Fresno State) make up what should be a physical frontcourt.
This is an experienced roster with the length to bolster the 2-3 zone. Jamal Bey, Cole Bajema, PJ Fuller II and Langston Wilson all return for their senior seasons, rounding out this Washington rotation with the aforementioned transfers.
Washington seems poised for another middle-of-the-pack finish in the Pac-12, but we've seen the 2-3 zone do wonders at times for both Hopkins — in his early years with the Huskies — and Boeheim at Syracuse.
Scoring will be their biggest question mark, and the Cougars will need Williams to revert to his old ways if they have any chance of taking down the Pac-12's best.
---
---
The Rest of the Pac(k)
Washington State Cougars
Expectations were lofty for Kyle Smith's squad entering the 2021-22 season, and while they didn't make the NCAA tournament, the Cougars took a huge step forward. They finished Pac-12 play above .500 for the first time since the 2007-08 season.
There's a lot to replace on this Wazzu team, as it needs to make up for losing its four leading scorers from a season ago.
Expect 6-foot-11 sophomore Mouhamed Gueye to take a huge leap. In just 22.3 minutes per game last year, Gueye averaged 7.5 points, 5.2 rebounds and a block.
Gueye and 6-foot-10 Dishon Jackson make up what will be a terrifying frontcourt. Both were extremely effective in limited playing time last season.
The biggest question mark is the Cougars' backcourt. They lost Michael Flowers (14.2 PPG), Tyrell Roberts (11.4 PPG) and Noah Williams (9.5 PPG) from last year's team and will rely on transfer Justin Powell (Tennessee) and TJ Bamba for production.
Powell averaged 11.7 points in his freshman season at Auburn before transferring to Tennessee. But with the Vols, he saw limited playing time and scored just 3.7 points a game.
It's just hard to see Wazzu generating enough offense to crack the top half of the Pac-12. The Cougars will own a dominant defense — especially inside the paint — but you still need enough offensive production to stick with the UCLAs and Arizonas of the world.
---
Colorado Buffaloes
Once again, Tad Boyle is tasked with replacing a ton of talent. The Buffaloes surprised many with a fourth-place finish in the Pac-12 last season, but they lost their top three scorers, including Jabari Walker (14.6 PPG, 9.4 RPG).
Like last season, this Colorado team should struggle out of the gate. There's a lot to replace — over 60% of the team's scoring — and there's a lot of unproven talent on this roster.
The Buffaloes will build around the talented duo of junior Tristan da Silva (9.4 PPG) and KJ Simpson (7.4 PPG, 2.7 APG). Colorado's success hinges on these two taking another step forward.
Boyle also brings in Ethan Wright (Princeton), who averaged 14.7 points and 6.9 rebounds per game last year.
This Colorado team shouldn't finish at the bottom of the Pac-12, but consistent success isn't expected. Look for the Buffs to take a slight step backwards here.
There's just too much talent to replace for Boyle and Co.
---

Utah Utes
Year one of the Craig Smith era did not go as planned for the Utes. They finished 11-20 and were second-to-last finish in the Pac-12.
Branden Carlson returns for his senior season and was the lone Utah player to finish the year in double figures. The Utes will go as their 7-footer does.
Marco Anthony and Rollie Worster — who joined Smith in his move from Utah State — also return. The duo combined for 16.6 points, 11.5 rebounds and 5.2 assists per game in 2021-22.
The rest of this Utah team is filled with question marks, though. Smith picked up Ben Carlson (Wisconsin), Mike Saunders Jr. (Cincinnati) and Gavin Baxter (BYU) in the transfer portal, and all three should have a shot at cracking the starting rotation.
This team just doesn't have the makeup of a tournament team. The Utes lack a true scorer and rely too heavily on Carlson. They should take a step forward in Smith's second year at the helm, but at their highest ceiling, Utah is a middle-of-the-pack team in the Pac-12.
---
California Golden Bears
There's not much to say about Cal, which loses its three leading scorers from a season ago.
To make matters worse, Jalen Celestine will miss the start of the season after undergoing knee surgery.
The Cal backcourt will be led by a pair of transfers in Devin Askew and DeJuan Clayton. But neither have been particularly great.
This is Askew's third team in as many years, while Clayton shot just 28.2% from 3 in his last full season.
While Mark Fox does have seniors Kuany Kuany and Lars Thiemann back, the duo combined for just 9.5 points in 31.4 minutes per game. This is a team with  a lack of offensive firepower and it should struggle mightily in the thick of Pac-12 play.
The outlook isn't pretty for Cal, which should find itself near the bottom of this conference once again.
---

Oregon State Beavers
Wayne Tinkle has a hefty project on his hands. No returning player averaged more than seven points per game last year.
This Beavers' roster is as inexperienced as it gets. Rodrigue Andela is the lone returning senior, but he played just seven games last year after hurting his foot.
Five freshmen — all outside ESPN's Top 100 — will see rotational minutes, while a pair of sophomores likely assume starting roles.
Tinkle added Christian Wright (Georgia) and Chol Marial (Maryland) in the transfer portal, but they're not difference makers.
Oregon State is in store for another bottom-of-the-conference finish after winning just three games in 2021.
---
---
Pac-12 Futures & Picks
At the end of the day, this is UCLA's conference to lose. The Bruins have the perfect mix of veteran experience and highly-touted freshmen.
Bailey and Bona are going to be household names by year's end, and Cronin's starting five is by far the best in the conference.
I believe they have a big advantage over Arizona, which enters the season with many question marks after the departure of Mathurin and Koloko.
But given UCLA's best number is +200 at Caesars, I think you should wait until at least conference play gets underway to bet this team. The number won't shift that much early on, and it's too short to play given the potential for injury.
The other team that I think has value early on — but I'm going to bet them game-to-game as opposed to their conference future — is the Stanford Cardinal.
Experience goes a long way in college basketball — especially early on in the season — and I think the Cardinal have a chance at making some noise. They could pull off some upsets in Pac-12 play, especially at home.
If that happens — and they look as expected — then I would likely add positioning on them.
Where I'm headed in the preseason is a 0.5u play on Arizona State (+2900) to win the Pac-12. I'm a believer in the talent of this team, and they're extremely undervalued. Bagley is at full health and the only question is how the transfers gel chemistry-wise.
There's always some hesitancy with Hurley — who often fades in the thick of conference play — but I'm willing to take a stab at ASU here.
This is one of the most talented teams in the Pac-12 and if they click, this team will make some noise all season long.
How would you rate this article?
This site contains commercial content. We may be compensated for the links provided on this page. The content on this page is for informational purposes only. Action Network makes no representation or warranty as to the accuracy of the information given or the outcome of any game or event.