Week 4 Saturday 6-Pack: Six Situational College Football Pounders
Each Saturday, I will pick out a new variety 6-pack for Saturday morning in addition to my six favorite situational sides on the college football card. Short and simple.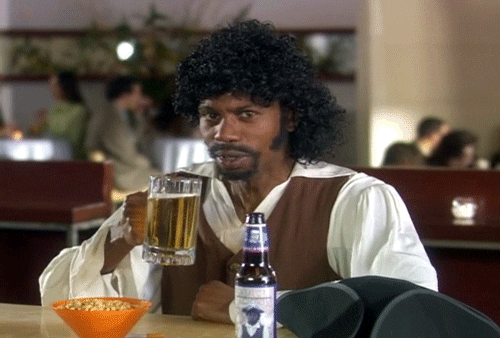 ---
UMass +28
Great spot to fade Tennesee in a noon kick after a heartbreaking loss to Florida with a tough conference game against Georgia on deck. UMass, who does have an extra day of preparation, finds a way to stay inside the number against a flat Vols squad.
---
Tulane -2.5
Nobody knows the option as well as Tulane, as they showed again vs. Navy earlier this year. The Green Wave run a modified version so their defense sees it, and their staff even has previous experience coaching the scheme. The seniors on this roster have played Navy, Georgia Tech, and Army six total times since 2014.
---
ODU +28
Similar to Northern Colorado last week against Colorado, you know ODU will be extra motivated for this in-state matchup. Virginia Tech, who has Clemson on deck, may come out a little flat and should pull their starters a little sooner than usual given the enormity of their game next week.
---
Air Force +3.5
A great spot to sell high on the newly ranked Aztecs, who defeated a ranked Stanford team, their second consecutive win against a Power 5 program. Also, you know the Air Force upperclassmen desperately want revenge for their 27-24 loss in the 2015 Mountain West Championship.
---
Southern Illinois +24.5
Let's keep the FCS magic rolling with a simple fade of Memphis off of the emotionally draining win over ranked UCLA last weekend with a conference foe on deck. The Salukis actually have a pretty talented roster, and should keep this closer than most think against a flat Tigers squad.
---
Alabama -18.5
This just feels like an Alabama statement in a very favorable matchup. The Tide defense has some holes, but Vanderbilt does not have the explosiveness on offense to exploit them. The Commodores are coming off an emotional home primetime win over a ranked Kansas State team in a fist fight that saw both teams beat each other up physically. Saban will have his team ready to step on the gas today as you know he is tired of hearing about Dabo. Roll Damn.
---
Week 4 NCAAF Recap:
6-Pack:
Umass +28
ODU +28
Air Force +3.5
Tulane -2.5
SIU +24.5
Alabama -18.5
Week 1: 0-0 +0.00 units
Week 2: 0-0 +0.00 units
Week 3: 5-1 +4.07 units
Total: 5-1 +4.07 units
---
Be part of the Action
You can be a part of our growing community and also follow all of my plays for free by simply downloading the SportsAction App through the App Store or Google Play.