You'll Never Guess the CFB Game Bettors Won the Most Money on This Season
Credit:
Pictured: Trevor Lawrence, Cole McDonald and Brian Kelly
Jay Kornegay of the Westgate Las Vegas SuperBook runs through the 2018-19 college football games that won and lost bettors the most money this season, including the Notre Dame at USC game in the final week of the season.
Earlier this week, we sat down with Jay Kornegay from the Westgate Las Vegas SuperBook to have him break down the NFL games that bettors won and lost the most on this season at his sportsbook.
Today, Kornegay crunched his ledger to give us the same thing for college football — and some of the games might surprise you.
WORST GAMES FOR BETTORS
1. Notre Dame at USC, Nov. 24
This is one is pretty obvious — 11-0 Notre Dame vs. 5-6 USC. Notre Dame opened at -8.5, but at the SuperBook was pushed up to 13.5 by game time.
It was the biggest dog USC had been in seven years (vs. Oregon, 2011). But the money came in big, as The Action Network data shows it was one of 10 regular season games that had at least 40,000 bets.
USC was up 10-7 at the half and Notre Dame was on the ropes. But the Fighting Irish scored 17 unanswered, including an Ian Book to Tony Jones Jr. 51-yard touchdown that had the Irish covering with 3:09 to play.
But USC marched down the field and scored a backdoor touchdown with 48 seconds to destroy everyone who laid the points with Notre Dame. "It was a huge game all over the state," Kornegay said.
2. Rice at LSU, Nov. 17
Rice? Rice? LSU came into the game at 10-1 and Rice was 1-10! This was a big winner for the sportsbook pretty much because of one dude. "They were a 41.5 point favorite and we had a house player tease LSU down to 34, 34.5 and 35. LSU won by 32!"
3. Michigan at Notre Dame, Sept. 1
Week 1 games can be bet for an eternity and everything is based on projections. Michigan was ranked No. 7, the Fighting Irish were No. 3.
Even though they were on the road, the Wolverines closed as a field goal favorite at the SuperBook, despite being an underdog for all of the summer.
Notre Dame won by the same score it beat USC by, 24-17, but this time Notre Dame played the spoiler.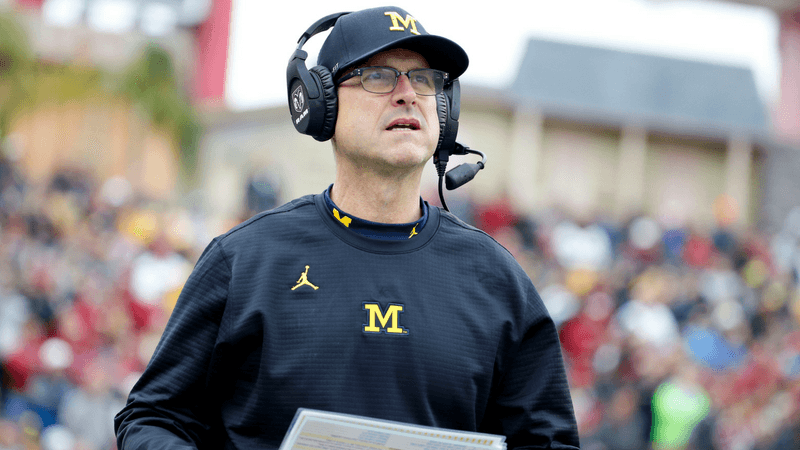 4. Hawaii at San Diego State, Nov. 24
Hawaii was involved in making bettors happy (more on that later) and, in this game, making the SuperBook happy.
This was the late game on a Saturday, with bettors trying to make a haul late at night by chasing the favored Aztecs. Hawaii was an 18-point underdog and beat San Diego State, 31-30. Hawaii, also won outright as 17- and 13.5-point dogs earlier this season.
5. Purdue at Michigan State, Oct. 27
Both teams came into the game 4-3, but Purdue had reeled off four straight wins including a massive 29-point victory over Ohio State the week before. Purdue closed as a 2.5-point favorite, seen as a bargain to many, including, according to Kornegay, the "Duffel Bag Boy," who had Purdue in several parlays. The Spartans spoiled all of that with a 23-13 victory.
---
BEST GAMES FOR BETTORS
1. Wyoming at Hawaii, Oct. 7
Shocking, right? How was this the biggest winner for college football bettors at the SuperBook this season? Hawaii was 5-1 and Wyoming was 3-2, but Wyoming had played better competition and there were rumors that Hawaii quarterback Cole McDonald wouldn't play.
The uncertainty moved Hawaii from a four-point favorite early in the week to a three-point dog at kickoff.
"It was a very late kickoff on Saturday and so many bettors were chasing with late Hawaii bets," said Kornegay.
Hawaii ended up winning outright, 17-13, and covering almost every spread the SuperBook offered.
2. Clemson at Pitt, Dec. 1
Undefeated Clemson opened as a 24.5-point favorite for the ACC Championship game. Laughable you say? Well, by the time it closed the spread was -28!
With the public heavily backing the Tigers, it appeared as if they wouldn't cover. But two fourth-quarter touchdowns, including one with fewer than three minutes to go, gave Clemson a 32-point win.
"We had a house player lay -27 for $50,000, which made it worse," Kornegay said.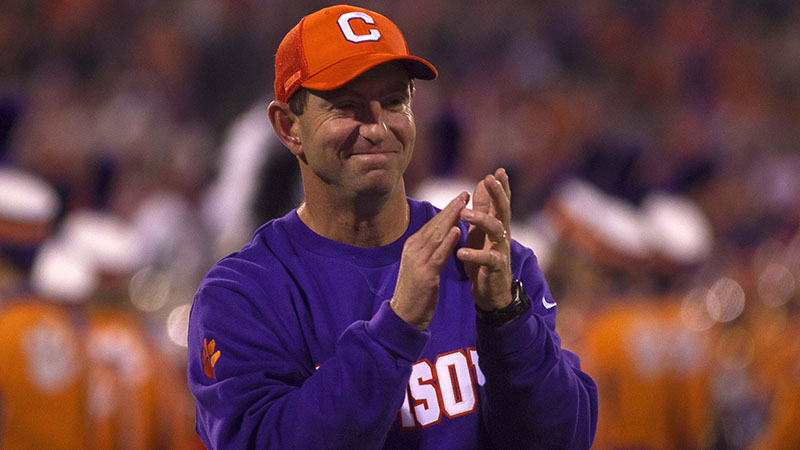 3. Mississippi State at Kansas State, Sept. 8
This game was a hard call because it was early in the season and neither team had played anyone significant. The Bulldogs were 7-point favorites, the public loved them and they crushed the Wildcats, 31-10.
4. Stanford at Oregon, Sept. 22
This was one that got away for many sportsbooks with a horrible beat. Stanford opened as a 1.5-point dog and closed as a 3-point favorite as the money came in heavy.
Oregon was about to go up 31-7 in the third quarter when Cyrus Habibi Likeo fumbled at the 1 and Oregon took it all the way back for a score the other way.
A 14-point swing!
Fast forward … With 3:10 left, Stanford scored to get within three, 31-28. Oregon got a first down with 1:35 to go, and it should have been over then. But the Ducks ran a play instead of kneeling, fumbled, Stanford recovered and was able to kick a field goal as time ran out.
In OT, the Cardinal scored a TD to win and cover.
5. Nevada at Toledo, Sept. 22
Every once in a while, all it takes is one bettor to kill a game for a book. That was this game, as Kornegay says the famed "Duffle Bag Boy" took Toledo, who came into the game 1-1, to cover as an 11-point favorite over 2-1 Nevada in a straight wager, as well as in several parlays. The Rockets went on to win, 64-44.