College Football Odds, Futures: Stuckey's Top Group of 5 Win Totals, Including Tulane & James Madison
Credit:
Jonathan Bachman/Getty Images. Pictured: Tulane Green Wave football team.
Below, you will find the nine Group of Five win totals I wagered on for the upcoming college football season.
It all starts with my projected win totals based on my preseason power ratings, but I also weighed other subjective factors that I will touch on.
Stay tuned for two more articles coming from me shortly that will detail my favorite Power Five win totals in addition to a piece summarizing the conference and division futures I bet for this college football season.
---
---
American Athletic Conference

Tulane Over 6 Wins (+110)
2021: 2-10
During my season wrap-up work, while hemorrhaging money betting college basketball, I circled Tulane as a major potential positive regression candidate in 2022.
The Green Wave did not have Lady Luck on their side last season. They went 0-5 in one-possession games, finished 122nd in turnover margin and 128th in fourth-down conversion rate. Given some of their underlying metrics, they also got extremely unlucky in terms of both takeaways and opponent conversions on third-and-long situations.
Other factors also worked against Tulane in 2021. The team had to move for a month to Birmingham due to Hurricane Ida, which also forced its game against Oklahoma to be moved from New Orleans to a true road game in Norman — which it nearly won.
The Wave also had one of the most vicious schedules for a Group of Five team I have ever seen.
I still can't get over this Tulane schedule. Look at the 8 FBS teams they've played:

Oklahoma
Ole Miss
UAB
Houston
SMU
UCF
Cincy
ECU

All above .500. 5/8 ranked. 57-15 combined record.

That's insane for an AAC team.

— Stuckey (@Stuckey2) November 12, 2021
That's absolutely insane for an AAC team, and I think it caught up to them toward the end of the year. All of the close losses didn't help. Plus, there were rumors of poor morale and issues between the offensive players and coordinator Chip Long.
Well, he's no longer there.
Head Coach Willie Fritz brought in Jim Svoboda as his replacement, and I absolutely love this hire. Svoboda comes over from Central Missouri, where he actually took over as the head coach for Fritz back in 2010.
After studying his recent offenses, I think he will have a very positive impact by incorporating some West Coast concepts with the spread option.
Third-year starting quarterback Michael Pratt should get rid of the ball quicker on average, which has plagued him some in the past, but Svoboda will also bring a major element of explosiveness. I also like his aggressive history on fourth downs.
I expect a big season out of Pratt in front of a more experienced offensive line and a loaded backfield.
Tulane Schedule Analysis
The Green Wave should have three easy nonconference wins at home over UMass, Alcorn State and Southern Miss. The other comes on the road against Kansas State, a likely loss but certainly gettable.
Getting Kansas State, UMass and Southern Miss instead of last year's gauntlet of Oklahoma, Ole Miss and UAB certainly helps.
Let's assume a 3-1 start. That brings us to the conference slate, which certainly isn't easy considering they play each of the projected top four teams and neither of the bottom two in the AAC. That includes Houston and Cincinnati on the road, but those were likely losses regardless.
Let's assume 3-3 and focus on the other six league games. Four of those come at home, and the two road dates are at Tulsa (in a great spot) and South Florida.
I project Tulane to be small favorites in four of those six with the other two being true coin-flips. I think it at least splits those three with 4-2 much more likely than 2-4.
So, I happily took the over 6 at plus-money on a win total I show adequate edge on.

Over 6
---
Tulsa Under 6 Wins (-120)
2021: 6-7
I'm extremely low on this Tulsa team in 2022.
First off, I don't think most understand the effect of losing defensive coordinator Joseph Gillespie to TCU this past offseason. He's one of the most underrated in the game and will be sorely missed.
It also doesn't help that star defensive tackle Jaxon Player also darted for the state of Texas to go play for Baylor. Losing him and fellow stud defensive tackle Tyarise Stevenson (now with the Vikings) will leave two massive holes on the front of Tulsa's 3-3-5.
I also have questions about the linebacker corps (outside of Justin Wright) and at a few spots in the secondary even with safety Kendarin Ray returning from injury.
The defense should take a big step back after losing nine starters and its invaluable DC.
The Golden Hurricane also have potential issues in the trenches on the other side of the ball after losing both starting tackles to the NFL. In total, they have 70 fewer returning starts compared to last season. That could derail the entire offense that will also have to make do without Shamari Brooks, the school's second all-time leading rusher.
I actually think the passing game will be fine even with the loss of Josh Johnson, but I expect this offense to also take a step back.
Tulsa Schedule Analysis
Tulsa has a tricky schedule even if it does avoid both UCF and Cincinnati.
It must travel to both Houston and Memphis. While the Golden Hurricane do get to face the two worst teams in the league in Navy and Temple, both are away from home. They also have a bye before traveling to Temple, which could be a bit of a waste.
Even if Tulsa starts 3-0 — which is far from a given with a coin-flip game at Wyoming and then the home opener vs. NIU to start the year — I still don't see seven or more wins.
I know there's some correlation here with the the Tulane over bet since they play each other, but I'm willing to double down here. Yes, Tulsa does get that game at home, but Tulane has the benefit of a bye the week before.
Let's just hope the Green Wave don't miss a game winning chip-shot field goal like last year. Yes, I'm still bitter.
Under 6
---
---
---
Conference USA
Middle Tennessee Under 5.5 Wins (-115)
2021: 7-6
Middle Tennessee closed the year strong in 2021, but I think it may struggle to continue that momentum this season.
The defense did most of the heavy lifting but benefited from extreme turnover luck. After leading the nation in takeaways, some nasty fumble and interception regression looms.
Plus, the defense has a number of massive holes to fill.
The secondary thrived all season but must replace its three best defensive backs, including the stud safety duo of Reed Blankenship and Gregory Grate.
Linebacker DQ Thomas will also be sorely missed at the second level. Thomas and Blankenship now actually find themselves on NFL rosters.
Jordan Ferguson is a menace at defensive end, but I expect the overall defensive production to fall precipitously.
Meanwhile, the offense is in an even tougher spot with only two returning starters. Yes, Chase Cunningham does return from injury at quarterback with some intriguing options at wide receiver.
However, the offensive line could be absolutely putrid, and the rushing attack should once again be nonexistent.
Plus, the offense will be transitioning to an Air Raid scheme under new offensive coordinator Mitch Stewart. That's always a difficult task in Year 1 with the timing required.
Lastly, depth is a major issue judging by the spring scholarship numbers.
Middle Tennessee Schedule Analysis
Middle Tennessee has only five home games this year since three of its four out-of-conference games come on the road at Miami, Colorado State and James Madison. The Blue Raiders will likely be underdogs in all three and have a "free win" at home against Tennessee State.
In league play, the Blue Raiders start with four tough games against Western Kentucky, UTEP, UTSA and UAB.
The softest part of their schedule comes in the final four games after the bye, but that might not be ideal for a team implementing a new offense that might deal with some growing pains early on in the season.
That includes their easiest conference game against FIU, but that comes on the road in the regular-season finale. Who knows how improved the rebuilding Panthers may be at that point?
I do have five of the eight conference games going either way (projected spreads under a touchdown), so there's a wide distribution of results. This simply comes down to being lower than the market on MTSU.
Under 5.5
---
---
---
Mid-American Conference
Toledo Over 8 Wins (-110)
2021: 7-6
This is by far the most talented team in the MAC. That was also the case last season, but everything went against the Rockets, which makes them a very likely positive regression candidate in 2022.
Last season, Toledo won seven games despite finishing 0-5 in one-possession games. All three of its MAC defeats came by a field goal or less, as did a loss at Notre Dame. It stunningly suffered four losses as more than a touchdown favorite.
The Rockets went 10-for-24 (41.7%) on fourth down attempts, which ranked outside the top 100 nationally. In comparison, MAC champion Northern Illinois went an absurd 25-for-30 (83.3%) to lead the nation.
Toledo also led FBS in penalty yards per game.
Those two stats alone absolutely killed it in all of the close losses. Kicker Thomas Cluckey also had a down year. In summary, nothing went Toledo's way last year.
The offense fared much better with DeQuan Finn under center. He will now have the reins at quarterback. And while the Rockets must replace a solid amount of skill position talent, the offensive line should have a significantly better year with an abundance of experience and hopefully better injury luck.
While there are some questions surrounding the offense, that's not the case on the other side of the ball. Toledo lost two defensive backs to the NFL, but one wasn't healthy most of last season. This defense is loaded and the class of the MAC.
Toledo Schedule Analysis
Toledo has two cupcakes to start at home in Long Island and UMass. The following two nonconference bouts come on the road at Ohio State and San Diego State. Let's call them both losses to be conservative, even though I project them as small favorites at SDSU.
That brings us to the conference slate, where I have the Rockets favored in all eight games. That includes six games as a double-digit favorite and another by right around a touchdown. Take care of those, and they get to nine wins even without getting revenge at NIU or winning at San Diego State.
While a number of the top MAC teams from last year should take a step back due to roster turnover, that's not the case with Toledo. I think this is a nine or 10-win team, especially if last year's misfortune does a 180 in 2022.
Over 8
---

Western Michigan Under 6.5 Wins (-145)
2021: 8-5
I think it's going to be a long year for the Broncos.
The offense, under the tutelage of new coordinator Jeff Thorne, should suffer a significant drop-off after losing star quarterback Kaleb Eleby — one of the most efficient passers in all of college football last year — in addition to stud wide receiver Skyy Moore, who went in the second round of the NFL Draft.
The quarterback duties will fall to either a former Alabama walk-on or a redshirt freshman. Either will have to deal with the loss of five of the top six receivers.
The offense is going to be extremely raw. You could see two redshirt freshmen starting at wide receiver in addition to an FCS transfer and converted tight end at offensive tackle. The Broncos will also have to replace stud center Mike Caliendo on an offensive line that returns only 36 starts.
The defense also has major question marks outside of linebacker and one cornerback spot. The defensive line excelled at generating pressure last year, but WMU must replace MAC Defensive Player of the Year Ali Fayad, who was responsible for 13 of the team's 43 sacks in 2021.
The defense last year also received a significant boost from an offense that ranked in the top-five nationally in time of possession. Don't expect a repeat performance in that department.
Other signs also point to WMU being a negative regression candidate. It went 3-1 in one-possession games, had six non-offensive touchdowns and had the No. 2 third-down defense in the country.
Oh, and the special teams should be absolutely wretched once again.
Western Michigan Schedule Analysis
The nonconference slate is no cakewalk — outside of a free home victory over New Hampshire — with road games at Michigan State and San Jose State (off of a bye).
Western Michigan will also host Pittsburgh. I'm sure the Panthers will be out for blood after last year's home upset that may have ultimately kept them out of the College Football Playoff.
Their toughest league games do come at the end of the season, which could prove beneficial for a rebuilding offense. However, I have the Broncos projected as double-digit underdogs in three MAC games and six in total. Overall, I have them favored in only two games with two other coin-flips.
One of their only so-called "gimme wins" comes at home against an Ohio team that I think will be better than expected. It also doesn't help to face three opponents off of a bye week. And those two projected coin-flips both come on the road against Ball State and Bowling Green.
Even if the Broncos start 4-3, which would be best-case scenario in my opinion, they'd have to win three of their final five games to clear 6.5 wins. Of those five, I have them projected as a double-digit dog in four with the other coming on the road at Bowling Green.
It's still the unpredictable MAC, but I think a lot of things will have to break right for WMU to become bowl eligible. I'd be pretty shocked if it won seven or more games.

Under 6.5
---
---
---
Mountain West Conference
Nevada Under 5 Wins (-145)
2021: 8-5
It's going to be a long year in Reno after a complete roster purge this past offseason.
Not only do the Wolf Pack return only five total starters, but they will also have an entirely new coaching staff after head coach Jay Norvell departed for Colorado State along with numerous coaches and players.
Just to illustrate how much production Nevada lost, it will need to replace its top seven receivers and four offensive line starters in addition to starting quarterback Carson Strong — with a new (first-time) offensive coordinator at the helm implementing a new scheme.
The story is similar on the defensive side of the ball outside of stud defensive lineman Dom Peterson and a few holdovers in the secondary.
Depth will also be a major issue this season for Nevada with walk-ons potentially sitting on the two-deep. That could be a major problem as the season progresses.
Nevada also led the country in turnover margin last season. I would not anticipate a repeat performance in that department.
Nevada Schedule Analysis
The hardest part of the schedule comes at the end of the season. That could prove disastrous for a team in complete reconstruction mode with little depth.
Now, it could very easily start 3-0 (at NMSU, Texas State, Incarnate Word), but I wouldn't be shocked to see it get upset in any one of those games.
From there, things get extremely tough, starting with road games at Iowa and Air Force before a very intriguing home date against Norvell.
The next stop is on the island to visit Hawaii before closing the season with San Diego State, San Jose State, Boise State, Fresno State and finally a road game against UNLV. Its toughest league opponents almost all come at home, which makes the schedule much trickier.
In total, I have Nevada projected as a double-digit underdog in six games. If we assume it loses all six and picks up wins at New Mexico State and at home against Incarnate Word, it would need to win all four coin-flips to get to six wins. I don't see it.
Under 5
---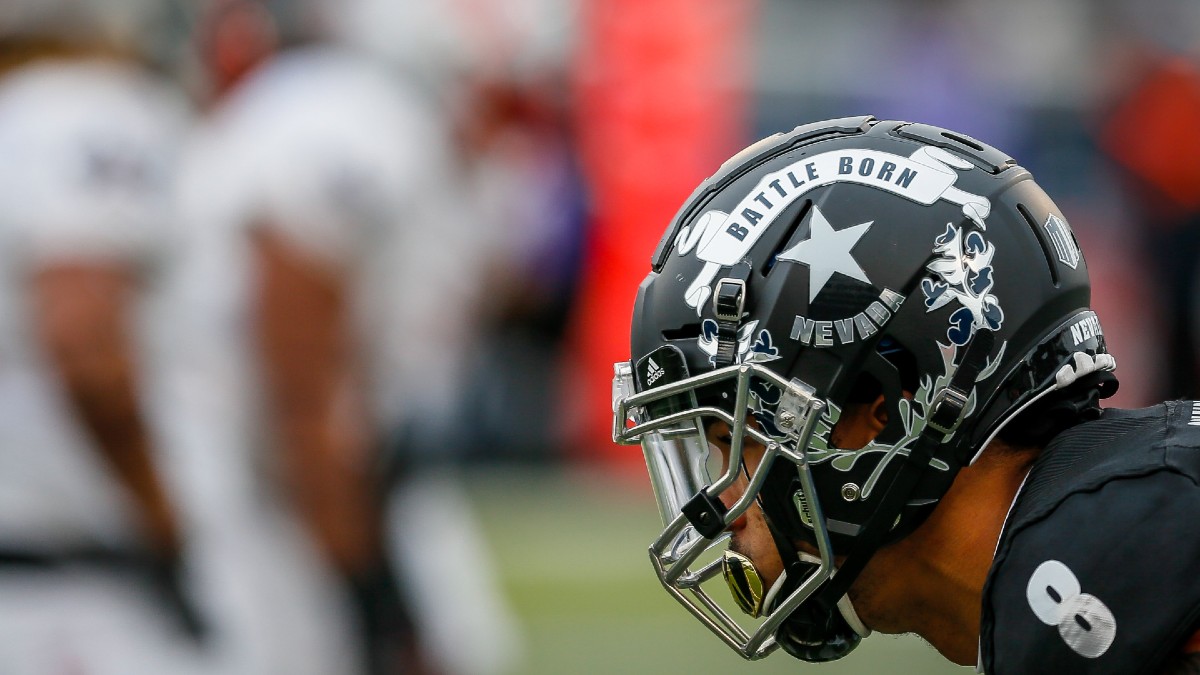 San Jose State Over 6 Wins (-115)
2021: 5-7
After a stunning Mountain West title in 2020, the Spartans had a very disappointing 2021 campaign, failing to even reach bowl eligibility.
The offense was the main culprit, as the offensive line crumbled and the quarterback play turned to dust. In contrast, the defense performed admirably despite being put in tough positions all year long by the offense.
That unit should only improve with eight of the top nine tacklers returning in 2022. The defensive line is especially strong.
I also have higher hopes for the offense with the addition of Hawaii's Chevan Cordeiro via the transfer portal. Quarterback play should improve significantly, especially with seven of the top eight pass-catchers back in addition to a pair of stud receivers from Nevada who will both likely start.
The offensive line remains a bit of a concern, but it can't get any worse than last year.
Additionally, a lot of the underlying turnover metrics on both sides of the ball suggest some potential positive regression heading the way of the Spartans this season.
San Jose State Schedule Analysis
I think the schedule sets up very nicely for SJSU.
The Spartans have to go on the road to face the top two teams in the division (SDSU, Fresno), but I like that when betting an over. I'd rather have the easier games at home in conference play, which is the case for the Spartans, who also avoid both Air Force and Boise State out of the Mountain Division.
Their home games this year include Portland State, Western Michigan, UNLV, Nevada, Colorado State and Hawaii. I have them projected as favorites of 14-plus in all six. That means this win total pushes at worst if they simply take care of business at home.
In regards to the six road games, Auburn and Fresno State are likely losses. However, the rest are certainly winnable, especially trips to Wyoming and New Mexico State.
As of the time of writing this, some books are offering over 6.5 at +125. I don't mind that but do prefer the over 6 if that's available.
Over 6
---
---
---
Sun Belt Conference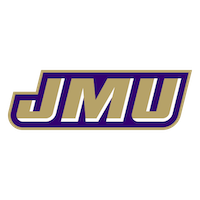 James Madison Under 6 Wins (-115)
2021: 12-2
It's pretty useless to look at any of the statistics for James Madison last season since this will mark its first at the FBS level. The Dukes have been one of the top teams at the FCS level in recent years, but this is now obviously a step up in class.
For what it's worth, 12 teams transitioned from FCS to FBS between 2008-12. Of that dozen, three had winning seasons, three finished 6-6, and six ended under .500 with an average of 4.25 wins.
Five of those 12 actually transitioned into the Sun Belt with varying degrees of success. Georgia Southern went 9-3 in its first season, while Georgia State went 0-12.
I think JMU will really struggle to get to over .500 this season, which is what it will take to clear this win total since the schedule only features 11 games.
The defense not only has a new coordinator, but it must also replace a significant amount of departing talent. I have even more questions about the offense after losing quarterback Cole Johnson.
There's currently a three-way competition underway with Colorado State transfer Todd Centeio the favorite for the job. I'm not a fan, especially with a very young offensive line and the loss of leading receiver Antwane Wells to the transfer portal.
James Madison Schedule Analysis
There's only one "free win" on the schedule against Norfolk State. Let's give JMU that win in addition to its season opener against Middle Tennessee as seven-point favorites. We can also safely assume three losses against Louisville, Appalachian State and Marshall.
That means it would need to win five of the other six games to lose this under bet. Well, I project JMU as a small favorite in only two games and a touchdown-plus underdog in three with one coin-flip. Hard to see.
Most importantly, I'm much lower than the market on JMU and show a substantial edge on this under, even after accounting for the added uncertainty of the FCS transition.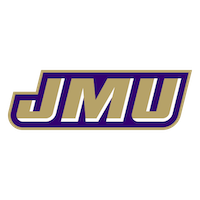 Under 6
---

South Alabama Over 5.5 Wins (-105)
2021: 5-7
Kane Wommack was a home-run hire, and it showed in his first year — especially on the defense side of the ball where he specializes. That unit should once again be very stingy in the second year of Wommack's scheme.
With 16 starters returning and some very nice transfer portal hauls, this is a team trending up even with the loss of wide receiver Jalen Tolbert — arguably the greatest player in program history.
The Jaguars fell one game short of bowl eligibility last year but also went 0-4 in one-possession games during league play. That included a loss by two to Louisiana, in addition to a pair of overtime losses to Coastal Carolina and Texas State.
I anticipate a few of those close losses will flip to close wins in Year 2 of this new staff and schemes in a much more wide-open Sun Belt.
South Alabama Schedule Analysis
It's fair to assume a 2-2 nonconference start with home wins over Nicholls State and Louisiana Tech, plus road losses at UCLA and Central Michigan. Although, I'm lower than the market on the Chips, which definitely factors into the value I show here.
In Sun Belt play, the Jaguars will benefit from facing seven teams that combined to go 27-58 last year. The other, Louisiana, should take a major step back after a mass coaching and roster exodus.
I project South Alabama as home favorites over ULM, Texas State and Old Dominion — and short home dogs against Troy. A 3-1 record in these four is very reasonable.
That would require a single conference road win to clear 5.5 wins — and three of those four come against bottom-feeders Georgia Southern, Arkansas State and Southern Miss. The other represents the toughest on the schedule at Louisiana to open league play, but I wouldn't be shocked to see an upset.
With nine, arguably 10, very winnable games, I think the Jaguars go bowling for the first time since 2016.

Over 5.5
---
How would you rate this article?
This site contains commercial content. We may be compensated for the links provided on this page. The content on this page is for informational purposes only. Action Network makes no representation or warranty as to the accuracy of the information given or the outcome of any game or event.