College Football Playoff Futures: How to Bet Before the First CFP Rankings are Announced
Credit:
Don Juan Moore/Getty Images. Pictured: The College Football Playoff trophy.

College Football Playoff Rankings Revealed Tuesday, Nov. 2
The most exciting off-field drama begins on Tuesday night when the College Football Playoff committee releases its first set of rankings.
The first rankings never seemed to be anything but a talking point, as no initial No. 1 overall seed ended up winning the National Championship until Alabama's perfect pandemic season in 2020.
That's good news for the consensus top team in the country with Georgia, as the argument for placement starts at No. 2 and trickles all the way through the top 12.
The Orange Bowl and Cotton Bowl will serve as the College Football Playoff semifinal games, as the Peach, Fiesta, Sugar and Rose bowls round out the New Year's Six. The winner of each Power Five conference is guaranteed a spot in the New Year's Six, with the highest Group of Five team also receiving a bid.
Finishing in the top dozen is imperative, as only nine of the 84 teams to participate in the New Year's Six have ever ranked outside of the final top 12 of the playoff rankings.
Tuesday night will be filled with opinions and talking points, but essentially, the playoff committee is filling out a bracket similar to March Madness.
The SEC Championship is the de facto quarterfinal to the National Championship. The remaining Power Five conference championships may serve as a play-in to the final four with a few rules that must be followed.
The committee has made plenty of moves over the past seven years to lay out those rules, with the prime example coming in 2018 when Alabama was selected as an at-large one-loss team.
---
The College Football Playoff's Four Commandments
For those wondering what the College Football Playoff's Four Commandments are, here's a refresher:

CFP Commandment No. 1:
"An undefeated Power Five conference champion is automatically in."
Note: We have never had five undefeated Power Five champions.

CFP Commandment No. 2:
"A one-loss Power Five conference champion is automatically in."
Note: No one-loss conference champion has ever been left out of the playoff.

CFP Commandment No. 3:
"A one-loss Power Five at-large with a better strength of record trumps a two-loss Power Five conference champion."
Note: This precedent was set when Alabama missed the SEC Championship in 2017 and was slotted ahead of two-loss Big Ten Champion Ohio State.

CFP Commandment No. 4:
"A two-loss Power Five team trumps an undefeated Group of Five team with the right strength of record."
Note: UCF finished 2018 undefeated but was passed by two-loss Michigan and Georgia. Cincinnati continued to fall in the 2020 rankings, as three-loss Florida and two-loss Oklahoma passed the Bearcats.
---
Myriad Paths to the College Football Playoff
Chaos is always a part of college football, as there are dozens of paths in the month of November.
Wake Forest is undefeated with the strongest ACC teams on deck. Auburn could win at Texas A&M, setting up an Iron Bowl for the ages. Alabama has no wiggle room in a remaining schedule that includes LSU, Arkansas, Auburn and Georgia. Michigan State must win at Ohio State to secure a birth in the Big Ten Championship.
The chaos could be endless, but here is our look at the four playoff berths and a bracket approach to determining the participants in the Orange and Sugar Bowls.









---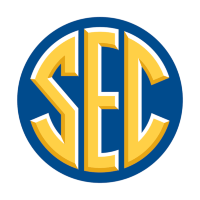 Bracket No. 1: SEC Championship
Contenders: Georgia, Alabama and Auburn


Auburn's victory over Ole Miss in Week 9 was an announcement to the SEC West that the Tigers will be a player. A trip to Kyle Field is on deck for Week 10, and the Tigers have no room for mistakes.
Two losses to Penn State and Georgia would be respected by the playoff committee, but the Iron Bowl could be for a berth to face Georgia in the conference title game.
Auburn must win as more than a touchdown underdog against Alabama and Georgia just to be considered by the playoff committee, putting its odds of 150/1 just out of reach.
No one is on cruise control more than the Bulldogs, with a November schedule that includes a Missouri team that has not covered a game and an FCS opponent. Georgia's toughest game will come at Tennessee, where the Action Network projects the Bulldogs as 18-point favorites.
True odds on the National Championship are +140 when considering the semifinal and final game, giving no current value to Georgia.
While Kirby Smart is on easy street, Nick Saban will host LSU and Arkansas before the Iron Bowl. Alabama is projected to be an 8.5-point favorite at Auburn and a 3.5-point underdog to Georgia, leaving no value on the current +280 on the board. A number of +400 or better is correct for the Crimson Tide.
Make no mistake, one seed of the playoff belongs to the SEC with the wildest scenario being a two-loss Auburn with victories over Georgia and Alabama.
Another wild scenario is Alabama winning the SEC Championship game as an underdog. That would all but guarantee Georgia would win the nomination in our "Bracket 4" scenario while cutting out all the other conferences in college football.
---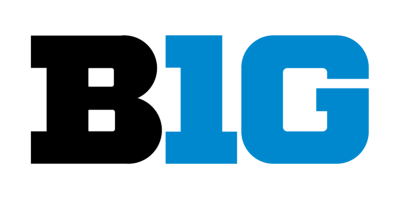 Bracket No. 2: Big Ten East
Contenders: Michigan State, Ohio State and Michigan


The Big Ten East comes into focus for one of the playoff spots, with Michigan State defeating Michigan and Ohio State surviving Penn State.
Although the Wolverines took the loss to Michigan State, a top-10 strength of record all but assures their initial CFP ranking will be within striking distance.
Michigan will be favored by 13 against Indiana, a pick'em at Penn State and a touchdown favorite at Maryland. If Jim Harbaugh can maintain a single loss, the game against the Buckeyes could be for the playoff — especially if the Big Ten West wins the Big Ten Championship over Michigan State.
Ohio State has no room for error in the final month, already suffering a loss to Oregon and narrowly escaping Penn State in Week 9.
The Buckeyes have the toughest path of the three teams in this bracket. The Buckeyes are two-touchdown favorites at Nebraska but end the season as projected 11-point favorites over Michigan State in the Horseshoe and as a touchdown favorite in the Big House.
The plan for Mel Tucker is simple: Win and get Michigan State into a second College Football Playoff. The Spartans own 40-1 odds to win the National Championship, a number that will only go down after being favored in consecutive weeks against Purdue and Maryland.
The Spartans will be two-touchdown underdogs to Ohio State, but considering what Penn State did to the Buckeyes with passing downs explosiveness, this could be another upset for Tucker.
A season conclusion against Penn State will be a pick'em in what could be James Franklin's last game as the Nittany Lions' head coach.
---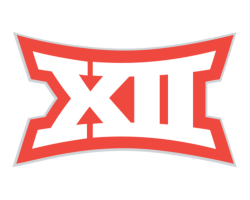 Bracket No. 3: Big 12 Champion
Contenders: Oklahoma, Oklahoma State and Baylor


Like it or not, the Sooners are very much a part of the playoff picture no matter where the committee sets their initial rankings.
Oklahoma is on a bye week, with Baylor, Iowa State and Bedlam to follow. The Sooners will be favorites of at least -3.5 in all those games but have a buffer to drop a game and still compete in the Big 12 Championship. No matter if Oklahoma is undefeated or has one-loss, the Sooners will make the playoff as Big 12 champions as long as they don't lose two games.
Both Oklahoma State and Baylor play a full schedule through the month of November.
The Bears have no margin for error with a previous loss to Oklahoma State this season. Not only must Baylor sweep November, but the Bears must also win a second game over Oklahoma to be considered for the playoff.
Here's a list of projected odds for Baylor to make a case to the committee:
Baylor -3 at TCU
Baylor +5 vs. Oklahoma
Baylor -1 at Kansas State
Baylor -11 vs. Texas Tech
Baylor +8 vs. Oklahoma (Arlington)
There is no value on the current odds of 80-1 on the Bears with so many coin flips and no room for error.
Oklahoma State currently lists at 130-1 odds to win the National Championship but also must win out and beat Oklahoma on consecutive weekends to be considered for the playoff.
The Pokes are projected to be +3.5 in Stillwater to end the season but will be closer to a touchdown underdog in a potential conference championship in Arlington.
Bracket 3 belongs to an Oklahoma team that has a bye week, a buffer to lose a game and a strength of record rank of third.
---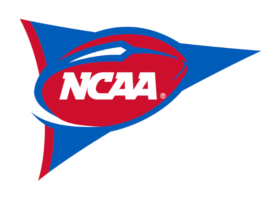 Bracket No. 4: Wild Card
Contenders: Wake Forest, Georgia, Oregon, Alabama and Cincinnati



The catch-all Bracket 4 is loaded with endless opportunities, but it's important to rank which teams would take precedence over each in the case of complete chaos breaking out.
Could undefeated UTSA make the College Football Playoff? This is the bracket that tries to capture the "all hell breaks loose" nature that was on full display in a 2007 season that saw a two-loss LSU win the national title.
Here are the scenarios in order of which the committee would select them to earn a playoff seed:
---
1.

Wake Forest Goes Undefeated and Wins the ACC
Wake Forest must win the ACC Championship as an undefeated team to make the College Football Playoff.
The Demon Deacons have a strength of schedule of 98th, but that is due to change with North Carolina, NC State and Clemson on deck.
A loss anywhere in November or to the winner of the Coastal in the championship game will all but end Wake Forest's — and the ACC's — dream of competing for the national title.
---
2.

Georgia Loses the SEC Championship
The SEC Championship will feature Alabama or Auburn as discussed in Bracket 1, but if Georgia is to slip up for its first loss of the season, then the Bulldogs become the Alabama of 2018.
With a strength of record at No. 1, a remaining strength of schedule far greater than Oregon and Cincinnati, and an average postgame win expectancy that ranks best in the nation, Georgia is by far the most qualified to fill an at-large spot over any one-loss conference champion or Group of Five undefeated.
---
3.
Oregon Sweeps its Remaining Schedule
Oregon would have to win out on a remaining schedule that includes trips to Washington and Utah. The Ducks host the Civil War against an Oregon State team that is also competing for the North Division. Oregon will be an underdog at Rice-Eccles Stadium and may face Utah again in the Pac-12 Championship game at Allegiant Stadium in Las Vegas.
At 50-1 odds to win these five remaining games, Oregon is a stock to hold and not buy.
---
4.
Alabama Loses the Iron Bowl or SEC Championship
Currently sitting at one loss, there isn't a game the Crimson Tide have to sweat until the Iron Bowl.
A loss to Auburn could keep Alabama at home from the SEC Championship game with two losses in the conference. If Wake Forest loses a game and Oregon fails to win the Pac-12 as a one-loss team, the committee will be forced to look for at-large bids after the SEC, Big Ten and Big 12 crown champions with a single loss or better.
No team will top the Tide in categories the committee loves to cite, from strength of record to number of top-25 wins.
---
5.

Cincinnati Goes Undefeated and Wins the AAC
As much fun it would be to get a Group of Five team into the College Football Playoff, the numbers just are not there.
The Bearcats have a strength of schedule rank of 100th with a remaining strength of schedule rank of 81st. The big victories for the Bearcats are Notre Dame and Indiana, neither providing enough credit to place in the top four.
Many will ask where Notre Dame ranks in these brackets, and the answer is that its future is tied to Cincinnati with a loss to the Bearcats earlier this season.
Cincinnati has 30-1 odds to win the National Championship but needs a number of events to occur to even get the chance. For validity that Cincinnati will be ranked high on Tuesday night and then slide, look at 2020 when the Bearcats had COVID-19 cancellations before being hopped by three-loss Florida and two-loss Oklahoma.
This is an uphill climb that needs 300-1 odds, not 30-1.
How would you rate this article?
This site contains commercial content. We may be compensated for the links provided on this page. The content on this page is for informational purposes only. Action Network makes no representation or warranty as to the accuracy of the information given or the outcome of any game or event.