College Football Rankings for Week 10: Brett McMurphy's AP Top 25 Poll Ballot vs. Our Betting Power Ratings
Credit:
Jonathan Ferrey/Getty Images. Pictured: Oregon's Autzen Stadium.
Tennessee remains No. 1 on my Associated Press Top 25 ballot after dominating Kentucky, while Georgia moves up to No. 2 after its three-touchdown win over Florida.
Georgia jumped Ohio State, which won at Penn State by 13 but was outgained by the Nittany Lions and benefitted from four PSU turnovers.
The remainder of my top eight teams remain the same as last week: No. 4 Clemson, No. 5 Alabama, No. 6 Michigan, No. 7 TCU and No. 8 Oregon.
After this weekend's monster SEC matchups — Tennessee at Georgia and Alabama at LSU — I doubt my top eight will look the same next week.
I have four new teams in my Top 25 this week: Oregon State, Liberty, UCF and Maryland. They replace Syracuse, Kentucky, Cincinnati and South Carolina, which all dropped out after losing on Saturday.
Here's my Top 25 ballot compared to Action Network senior writer Collin Wilson's betting power ratings.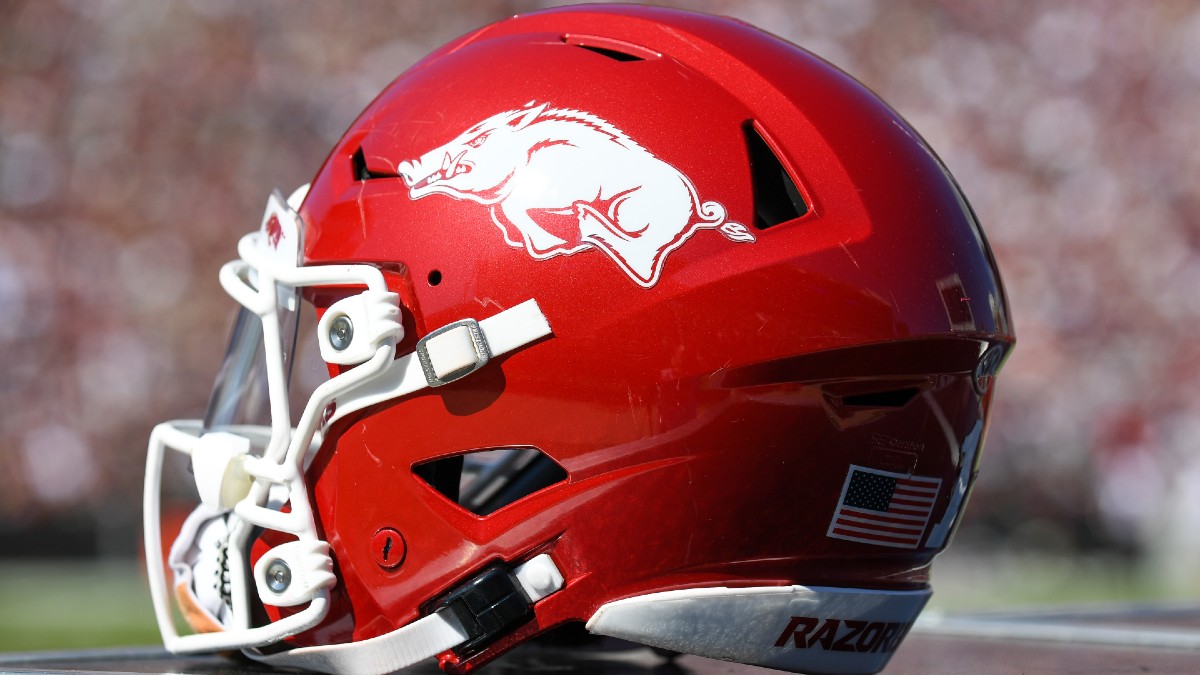 Updated 2022 College Football Betting Power Ratings
---
Brett McMurphy's Week 10 AP Top 25 Ballot
AP denotes Brett McMurphy's Associated Press Top 25 ballot.
PR denotes Collin Wilson's College Football Betting Power Ratings.
---

Tennessee
---

Georgia
---

Ohio State
---
Clemson
---

Alabama
---

Michigan
---

TCU
---
Oregon
---
Ole Miss
---

Utah
Collin still isn't sold on Tennessee, but he did move the Vols up one spot to No. 4 on his power ratings.
The top eight teams on my AP ballot and Collin's top eight teams are the same, just in a different order, although we agree on No. 7 TCU and No. 8 Oregon.
Our biggest disagreement is Utah. I ranked the Utes at No. 10, while Collin's power ratings have the Utes at No. 21.
---

UCLA
---

USC
---
Kansas State
---
Illinois
---

North Carolina
---
Oklahoma State
---

Penn State
---

Tulane
---

LSU
---

Oregon State
For my teams I ranked between Nos. 11-20, Collin has six ranked in similar positions. We both have UCLA, USC, Kansas State, Oklahoma State, Penn State and LSU grouped between Nos. 11-20.
Of these 10 teams, the biggest disparities are Tulane and Oregon State. I ranked Tulane No. 18, while Collin's ratings have the Green Wave at No. 53. I put Oregon State at No. 20, but Collin's ratings have the Beavers at No. 38.
---

NC State
---

Wake Forest
---
UCF
---
Maryland
---
Liberty
There's only one team we agree on among the final five teams on my AP Top 25 ballot: Wake Forest. I ranked the Demon Deacons No. 22, one spot higher than Collin's ratings.
Our biggest disagreement among my Top 25 teams is No. 25 Liberty. Collin only has the Flames rated back at No. 79.
Also, Collin had eight teams in his top 25 power ratings that I did not rank on my Top 25 ballot this week: No. 9 Florida State, No. 10 Texas, No. 12 Arkansas, No. 13 Oklahoma, No. 17 Baylor, No. 22 Notre Dame, No. 24 Minnesota and No. 25 Cincinnati
---
How would you rate this article?