Wet, Windy Forecasts Moving College Football Week 7 Over/Unders
Credit:
Sep 15, 2018; Fayetteville, AR, USA; Arkansas Razorbacks offensive lineman Brian Wallace (60) during the first half against the North Texas Mean Green at Donald W. Reynolds Razorback Stadium. Mandatory Credit: Justin Ford-USA TODAY Sports
A number of college football games will feature double-digit winds this weekend, with a few MAC matchups receiving the most attention from over/under bettors.
The Ole Miss-Arkansas game may have heavy, steady rain throughout, and the over/under has dropped a few points since opening.
The Southern Miss-North Texas game features both rain and wind, which has caused the total to drop four points.
We've officially shifted out of summer and into fall. If you gloss over the weather for every game this weekend, you'll see just a couple in the low 80s temperature-wise, but numerous games in the 50s and even a handful in the 40s.
Here are the elements that will be impacting over/unders this weekend:
Wind
Ohio at Northern Illinois: 15 mph – O/U 51.5
Ball St. at Central Michigan: 13 mph – O/U 53.5
Akron at Buffalo: 12 mph – O/U 53.5
Baylor at Texas: 11 mph – O/U 60.5
Temple at Navy: 11 mph – O/U 49
Southern Miss at North Texas: 11 mph – O/U 55
UAB at Rice: 11 mph – O/U 52.5
Purdue at Illinois: 10 mph – O/U 62
Western Michigan at Bowling Green: 10 mph – O/U 70
Oklahoma St. at Kansas St: 10 mph – O/U 62
Pittsburgh at Notre Dame: 10 mph – O/U 53.5
Historically, games with 10+ mph winds have gone under 54.3% of the time.
Not a bad batch of wind, but the Northern Illinois matchup sticks out. Since opening, the total has dropped from 56 to 51.5 behind 60% of bets and more than 80% of dollars on the under.
Looks like the sharps took a peek at their anemometers.
Another windy MAC showdown has attracted sharp action on the under. The Akron-Buffalo game opened at 57.5, but a huge bets vs. dollars discrepancy in favor of the under has dropped it down to 53.5.
There have also been two Bet Signals triggered on the under at Sports Insights.
Even the lofty total at Bowling Green has triggered several sharp indicators on the under. Four bet signals have helped push the over/under down from 72 to 70 in the land of the National Corvette Museum.
Rain
I'd heard of Noah's Ark, but I didn't know Ark was short for Arkansas …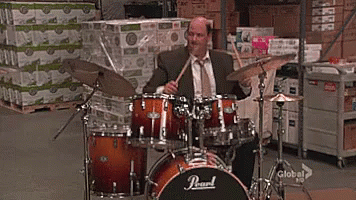 I'll see myself out.
On a serious note, it is expected to rain quite a bit in the Ole Miss-Arkansas game. Temperatures will be in the mid-50s, and winds won't be too bad, but according to Weather.com, the Fayetteville region will get between 1-2 inches of rain on Saturday night.
The total has gone from 70.5 to 67.5 at Pinnacle since opening.
The Southern Miss-North Texas game is looking equally as gloomy. Perhaps gloomier. Steady rains and double-digit winds are expected in good ol' Denton, which is where the Mean Green are hosting the Golden Eagles.
This total has dropped from 59 to 55 at Pinnacle.
These are the only two games in which rain is expected to be an issue.