CW9: Nine CFB games for the Week 2 slate
The CW9 will take a weekly look at nine of the college football games that I'm interested in from an investment standpoint. I will focus on a number of factors, such as unit specific mismatches, scheduling opportunities and discovering value in the the market perception of teams. You can follow all of my plays for free on the SportsAction App through the
App Store
or
Google Play
.
---
Ohio +3.5 at Purdue
Date: Friday, September 8th
Notes: We whet our Week 2 appetites on Friday night in a showdown between the fighting Bobs of Ohio and the supposedly improved Boilermakers of Purdue on the opening night for lights at Purdue's home venue, Ross-Ade Stadium. The Ohio Bobcats didn't give us much insight into who they are in their week one victory over Hampton. They kept their FCS opponent to 1.93 yards per play in a rather clean box score, but I can't take too much from that contest. However, Purdue actually gave us plenty to pick apart in a close loss to Louisville. The Boilers allowed the Cardinals to convert on a number of long third downs. Additionally, their special teams play was subpar, as they had a field goal blocked and botched a few returns. Interceptions, which killed Purdue in 2016, continued to plague them in 2017, as they threw three against Louisville. My projections make this a two point game so I would scoop anything above a field goal. Take the current +3.5 with the Bobcats, who should have the advantage on special teams and move the chains with their dual QB system.
The Pick: Ohio Bobcats +3.5
---
Iowa at Iowa State +3
Date: Saturday, September 9th
Notes: The public perception of Iowa is artificially high after a victory and cover over a Wyoming team that continues to underperform on the road. However, the final score was very misleading, as Wyoming had their chances to cover in a pretty even statistical game. Wyoming had a number of self-inflicted wounds that ultimately prevented them from capitalizing on four Iowa turnovers. The explosive Iowa State offense, led by wide receiver Allen Lazard, will not be as forgiving in Week 2 if presented with the same opportunities. The Cyclones, who used two pick-sixes to beat Northern Iowa 42-24 in Week 1, are seeking major revenge from an embarrassing 42-3 loss to Iowa last season. Their defense, known for creating havoc, has the personnel to force more mistakes from an inexperienced Iowa QB making his first road start in a hostile environment.
The Pick: Iowa State +3
---
Tulane +13 at Navy
Date: Saturday, September 9th
Notes: My true line makes this Navy -9.5, so I see plenty of value with the Green Wave at 13. (You might find a 13.5 if you search hard enough). CG Technology has posted a Navy -12, which could signal that this line might dip closer to 10; therefore, I would not advise waiting for a 14 to pop. Tulane amassed 481 yards of offense in a 43-14 victory over Grambling in Week 1. While I can't put too much weight on that result considering the opponent, I was impressed with the Green Wave's efficiency in the red zone and on third downs. QB Jonathan Banks, a transfer from Kansas State, provides Tulane with solid play under center in 2017. Tulane head coach Willie Fritz stated that the Tulane defense worked on defending Navy's option attack from the start of spring through summer workouts, something Lane Kiffin clearly did not focus on given the results of FAU/Navy in Week 1. Keep in mind that a number of Upperclassmen on the Tulane defense have experience against the triple option (Georgia Tech 2014/15, Army 2015, Navy 2015/2016). I will side with the team that I believe possesses the more efficient offense and a defense that should be adequately prepared against the option at a value number.
The Pick: Tulane +13
---
EMU +5.5 at Rutgers
Date: Saturday, September 9th
Notes: The water cooler talk in Piscataway this past week centered around Rutgers' ability to hang with Washington into the second Half in Week 1. Kyle Bolin appears to have provided the Scarlet Knights with stability at quarterback, something they have desperately needed in recent years. Head coach Chris Ash mentioned his concern heading into week two about his team recovering mentally after the primetime home opener against a top-10 opponent. The number for this game opened Rutgers -3 and steadily climbed to -6 at some spots before getting action on the MAC underdog. My numbers actually make Eastern Michigan a small favorite, so I can't pass up the chance to grab them catching 4+. I fully expect EMU QB Broban Roback to give the Scarlet Knights' defense fits in a classic letdown spot. Since +5.5 is a dead number, I also dont't see any harm in waiting to grab something better with the Eagles either pre-kick or live.
The Pick: Eastern Michigan +5.5
---
TCU -3 at Arkansas
Date: Saturday, September 9th
Notes: Call me a Captain Contrarian Alumnnus, but I fully expect TCU to expose Arkansas' flawed decision to transition to a 3-4 defense with 4-3 personnel. I throw out the Week 1 results for both Arkansas and TCU since they both played similarly ranked FCS opponents, but I did note the drastic improvement of the Horned Frogs' success in Week 1 FCS tune-up games, destroying Jackson State 63-0 this year compared to their win against South Dakota State, 59-41, last year. Additionally, I saw signs of maturity from Kenny Hill, the Frogs' quarterback, who threw just one pick last week (which head coach Gary Patterson ultimately claimed responsibility for after the game, chalking it up to his own play call). As long as Hill doesn't try to do too much this week, the TCU ground game should provide enough offense to offset Austin Allen and cover against an inexperienced Arkansas defense that should struggle all season to stop the run. Taking the chalk and rolling with Joe Public isn't my style, but I will force this Arkansas defense to prove me wrong against a team that will surely be motivated after a double-OT loss at home against the Razorbacks last season.
The Pick: TCU -3
---
South Carolina at Missouri Under 73
Date: Saturday, September 9th
Notes: I can justify the point spread with my power ratings and home field advantage, but I think the total is a bit high given my projected snap counts in this game. I think we're getting a few extra points here on the total after South Carolina and Missouri both had easy overs in their Week 1 games — but, if you dig a little deeper — Missouri hung 72 on an FCS school, and South Carolina only had 52 snaps in 23 minutes of possession; neither numer encourages me to change my forecast here. I anticipate South Carolina to feature a heavy rush-based gameplan in order to keep Drew Lock and this Missouri offense off the field. Coming into this season, I wasn't planning on playing many Missouri unders, but this number is simply too high to pass up. So, hold your nose in what should be the sixth straight under in this series. Lastly, I will say that this game should swing back and forth a few times, which should give live players ample windows to shoot their shot at +7 or better either way.
The Pick: Under 73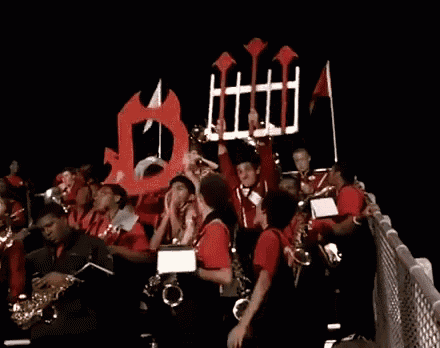 ---
Utah at BYU +3
Date: Saturday, September 9th
Notes: I recently revised my BYU Power Rating downward after not seeing a single explosive play during their first two games. I originally chalked up the Portland State game as the product of a "vanilla" gameplan since the Cougars had LSU on deck, but after QB Tanner Mangum didn't have one explosive play against the Tigers, either — I had no choice. I still have zero concerns about the BYU run defense, which should shut down the Utah backfield. However, I am semi-concerned about the suspension of BYU DB Micah Hannemann, since I anticipate the Utes will be forced into throwing the ball. I still rate this game at a PK, even with this suspension and my recent BYU downward adjustment, so I will gladly take 3+ in what should be another tightly contested Holy War. Utah has won six straight in the series, but two of those, including last year's game, were one-point victories. In fact, 16 of the last 21 games between Utah and BYU have been decided by 7 points or fewer. The Cougars get the win for head coach Kalani Sitake this weekend and end the streak.
The Pick: BYU +3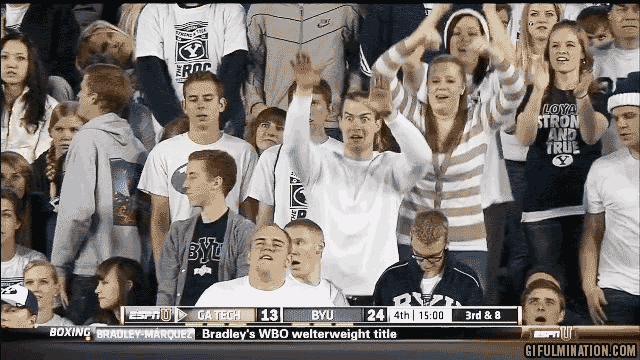 ---
Wake Forest at Boston College Over 44
Date: Saturday, September 8th
Notes: Crack open your favorite beverage for this donnybrook. The Wake-BC series has had five straight unders, and the ticket count shows that is the expected outcome here. If you look a little closer, both teams have increased their tempo with each game. In Boston College's case it didn't translate to points in Week 1 against Northern Illinois. BC and NIU did everything possible to keep that game from going over in the fourth Quarter, but make no mistake about it, BC points are coming. After averaging 67.8 snaps per game in 2016, BC ran a whopping 94 against NIU. Wake put up 51 against Presbyterian, which was expected, but the ability to convert snaps and yards to points makes this over worth an investment.
The Pick: Over 44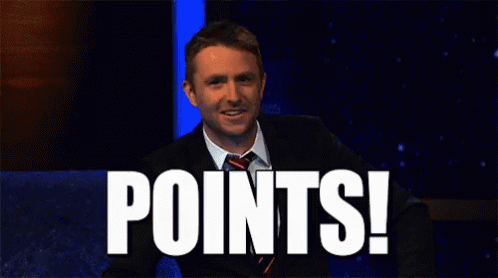 ---
Falcons at Bears +7
Date: Sunday, September 10th
Notes: Bonus NFL content! I have been in the Westgate SuperContest for a number of years, and I've always joked that the entry name should be "60 percent." 3-2 makes you money at the counter, but keeps you outside of the top 50 in the SuperContest. For this year's "Classic" and "Gold," the entry for fellow Sports Action expert Stuckey and I will include the Chicago Bears. My NFL capping always starts in the trenches, as so much of a team's success starts inside. To analyze the trenches for this Falcons-Bears opener, I used a combination of Pro Fantasy Focus for player ratings and 2016 S&P+ advanced stats for offensive and defensive Line. It's easy to say that the Falcons may suffer from a Super Bowl hangover, which could very well come into play, but I would much rather focus on the fact that the Bears ranked fourth in 2016 Adjusted Sack Rate. In contrast, the Falcons offensive line ranked 23rd in protecting Matt Ryan during 2016. The Chicago offensive line has major advantages in the power and second line statistics, which focus on gains of 3 to 10 yards. Everyone knows Atlanta is explosive, but I expect this Chicago Bears offensive line and Jordan Howard to move the chains and control the clock. Also, picking the Bears is a little easier without the added element of Jay Cutler throwing a pick six at any point in the game. Get this number now, as 7 is widely available but some of the sharper books have already moved to a 6. Go Bears!
The Pick: Bears +7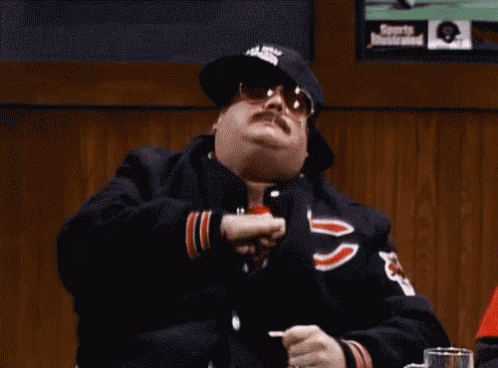 ---
Be part of the Action
Download the Sports Action app at the App Store or Google Play now.
How would you rate this article?
This site contains commercial content. We may be compensated for the links provided on this page. The content on this page is for informational purposes only. Action Network makes no representation or warranty as to the accuracy of the information given or the outcome of any game or event.