Week 1 College Football Promos: $225 in No-Brainer Promos for Memphis-Arkansas St., More
Credit:
Photo credit: Benjamin Solomon/Getty Images. Pictured: Memphis football
In case you missed it, college football is back and people are very eager to tune in to some pigskin action. In fact, people were giddily betting Austin Peay vs. Central Arkansas last week. Yeah, Austin Peay vs. Central Arkansas …
This week, PointsBet and DraftKings are celebrating the return of college football with a couple of no-brainer promos for Week 1, and especially on Saturday night's primetime game between Memphis and Arkansas State.
It's not exactly the biggest game of the year, but hey — football is football.
College Football Week 1 Odds, Picks & Promos
Full details below:
---
DraftKings Sportsbook
Offer: Bet $25, Win $125 on Memphis at +500 (boosted from -1115) vs. Arkansas State on Saturday
Bet now: Click here
Available states: Colorado, Illinois, Indiana, New Jersey, Pennsylvania, West Virginia
Who's it for? New users
As nearly three-touchdown favorites, most bettors will likely be staying away from Memphis' moneyline. It takes a lot of money risked to get anything substantial in return.
Not with this promo!
Click this link and click 'opt-in' on the Happy Hour landing page
Hit sign up on the Rewards tab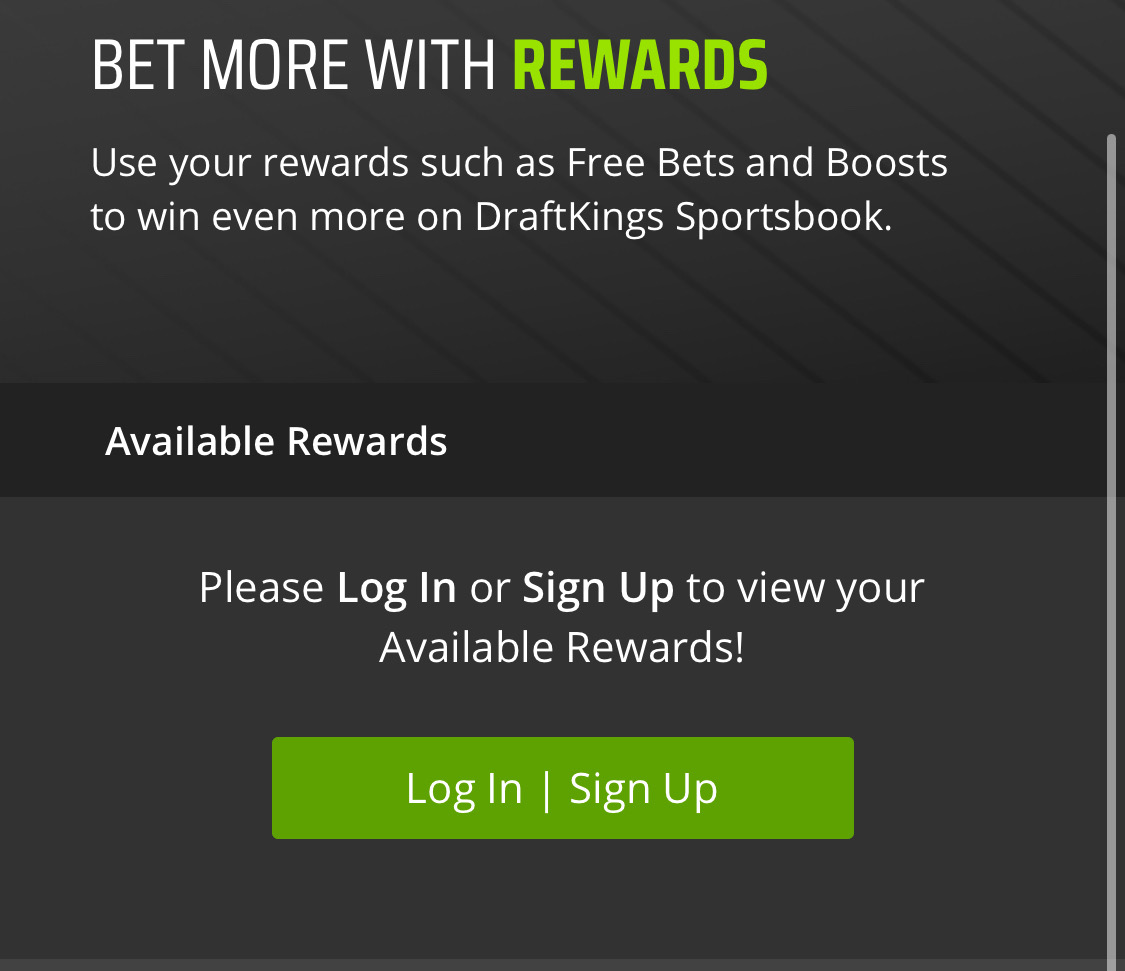 Register and deposit at least $25
Click on 'Place Bet' on your My Rewards page and then select the boost in your bet slip BEFORE placing the bet
So just how much money would it take to win $125 on Memphis' moneyline normally? One thousand, three hundred, eighty eight dollars and ninety cents.
$1,388.90.
I think $25 is slightly more affordable to the average person and will not result in financial ruin if Arkansas State pulls off the upset.
"I am never gonna financially recover from this." – J. E.
Meanwhile, a $25 bet on the normal -1115 odds would typically win only $2.25. Not exactly a lucrative endeavor.
So are you trying to make some big money on an insane odds boost to start off your college football betting season or not?!
BET $25, WIN $125 IF MEMPHIS BEATS ARKANSAS STATE ON SATURDAY!
---
PointsBet Sportsbook
Offer: Bet $20, Win $100 if Memphis Scores 1+ Point Against Arkansas State on Saturday
Bet now: Click here
Available states: Indiana, New Jersey
Who's it for? New users
Sometimes you'll see teams like Alabama beat some tiny school 100-0 in an early season warm-up, but there's none of that this year. The not-so-good teams are playing each other, which means shutouts aren't too much of a concern.
Memphis can get a safety, field goal, touchdown — whatever. As long as the Tigers score, you win $100.
All you have to do is:
Deposit at least $20
Bet $20 on the Memphis spread or moneyline
As long as Memphis scores, you win. Plus, if your original $20 bet wins, you'll win that money, too.
Note: We've used Memphis as an example here, but you can take advantage of this promo by choosing any college team this week!
It's shaping up to be a strange college football season, but that doesn't mean it can't be a profitable one. Get your CFB year off to a strong start and boost that bankroll by triple digits.
How would you rate this article?