Updated 2021 NFL Win Totals After the NFL Draft: Broncos, Bears See Bump Around Aaron Rodgers News
Credit:
Getty Images. Pictured: Aaron Rodgers, Tom Brady
Updated 2021 NFL Win Totals
Team
Win Total
Over/Under
Chiefs
12
-121/+100
Buccaneers
11.5
-125/-103
Ravens
11
-125/+103
Bills
10.5
-155/+127
Packers
10.5
-143/+118
Rams
10.5
+123/-150
49ers
10.5
+123/-150
Colts
10
+110/134
Browns
10
-110/-110
Cowboys
9.5
+110/134
Titans
9.5
+123/-150
Seahawks
9.5
-139/+115
Chargers
9
-119/-110
Dolphins
9
-134/+110
Patriots
9
-134/+110
Saints
9
-110/-110
Broncos
9
+110/-134
Steelers
8.5
-125/+103
Vikings
8.5
-155/+127
Cardinals
8
-143/+118
Washington
8
-139/+113
Panthers
7.5
+118/-143
Bears
7.5
-125/+103
Raiders
7
-110/-110
Giants
7
-125/+103
Falcons
7
-143/+118
Bengals
6.5
-110/-110
Eagles
6.5
-143/+118
Jaguars
6.5
+110/-134
Jets
6.5
+133/-162
Lions
5
+100/-121
Texans
4
-110/-110
Odds as of April 29 and via DraftKings.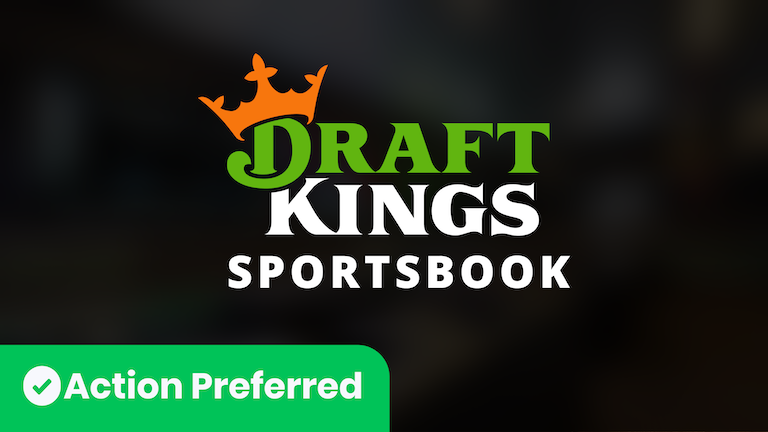 Bonus = 20% of first deposit match
Action's Preferred Sportsbook
May 4 Update
After the dust has settled from the NFL Draft, most teams are back on the board (minus the Packers) and speculation played a big part in win total movement.
The Broncos jumped from 7.5 wins to 9 wins at DraftKings because of rumors that Aaron Rodgers may be headed to Denver. The team also traded for Teddy Bridgewater to bolster its quarterback room should Rodgers not end up there.
Two other NFC North teams — the Vikings and Bears — also saw action toward their overs with Chicago moving from 7 to 7.5 wins. The Packers are still off the board at DraftKings with Rodgers' future uncertain.
The Browns also ticked up from 9.5 wins to 10, while the Texans fell from 4.5 to 4 wins.
April 29 Update
The drama never stops in the NFL, it seems. After news of Aaron Rodgers being disgruntled dropped on Thursday afternoon, DraftKings pulled down win totals for all four NFC North teams.
Rodgers reportedly wants out of Green Bay, and was told he'd be traded in the offseason before the team backed off.
Sources: The Packers reportedly told Aaron Rodgers they were going to trade him in the off season, then backed off. It's been a bleep show between them ever since. And within the last week Rodgers told the team.. trade or no trade I'm not coming back. Buckle up folks

— trey wingo (@wingoz) April 29, 2021
The NFC North teams of course each play the Packers twice, so sportsbooks wanting to play it safe pulled those win totals down on Thursday afternoon. A Rodgers-less Green Bay team could have a massive impact on win totals, division odds and Super Bowl odds.
As for the rest of the teams, well, there don't seem to be many people interested in betting unders.
While no win totals have actually moved, the juice for many teams has shifted toward the over, including the Chiefs, Buccaneers and Bills, three teams with among the highest win totals in the NFL.
The usual suspects are all at the top of the board, including those three, the Packers, Ravens, Rams and Colts. Those seven — plus the 49ers, who finished 6-10 but were banged up all season — are the only teams with double-digit win totals.
One of the biggest movers has been the Seahawks, with their over 9.5 moving from -110 to -143 over the last month.
Further down the board, bettors are fading both the Jets and Jaguars at 6.5 wins, moving their prices each about 10 cents. Those may seem like slam-dunk unders, but keep in mind that the schedule is moving to 17 games.
With the schedule expanding to 17 games, remember that there are now 272 total wins up for grabs next season. As always, there are more wins in these markets collectively than actual wins available — 272.5 in this case, because bettors usually flock to overs and don't mind taking a little bit of a hit in probability.
March 29 Update
DraftKings is treating NFL bettors to a mid-spring gift: The sportsbook posted win totals for the 2021 season on Monday.
With the league reportedly expected to approve expanding the season from 16 to 17 games at this week's meetings, which take place virtually on Tuesday and Wednesday, it appears that DraftKings has already factored the additional game into these win totals.
There are few surprises on the board.
The Kansas City Chiefs sit alone at the very top with 12 wins, immediately followed by the reigning Super Bowl champion Tampa Bay Buccaneers at 11.5 wins. The Detroit Lions and Houston Texans bookend the totals with the lowest of the 32 teams at 5 and 4.5 wins, respectively.
In all, there are eight teams listed with double-digit totals, all of which went to the playoffs last season … expect the 49ers. They followed up their Super Bowl appearance at the end of the 2019 season with an injury-riddled 6-10 season in 2020. Now with Jimmy Garoppolo back from injury and the Niners' trading up to the third overall pick of April's draft — where they're expected to draft one of the top quarterback prospects — things are looking up in San Francisco.
NFL Win Totals Tracker
We'll track how 2021 NFL win totals shift throughout the offseason, so be sure to keep this page bookmarked for reference.
How would you rate this article?