"I Still Have People Thanking Me": LaDainian Tomlinson on Fantasy Football
Credit:
Kirby Lee, USA Today Sports. Pictured: LaDainian Tomlinson
During his career, the greatest fantasy football player of all-time had strangers thanking him and close friends heckling him. He was admittedly oblivious to the game and his impact.
LaDainian Tomlinson is unanimously thought of as the best player in Fantasy history. He is boosted by his 2006 season in which he ran for 31 touchdowns, scoring 186 points, the most points scored by a running back in 46 years.
Tomlinson admitted he heard all the fantasy noise during his playing days, but he told The Action Network during an interview that he really didn't understand it.
---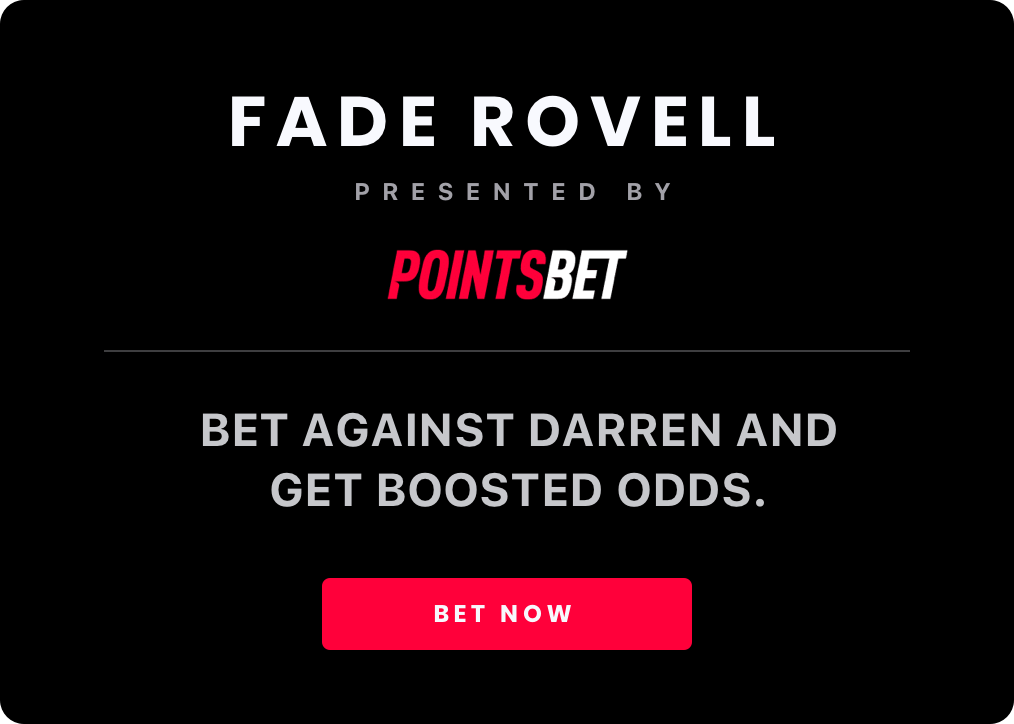 Darren Rovell loves the Giants to cover against the Jets this week. PointsBet is giving everyone in New Jersey boosted odds to bet the other side — Jets +2.5 (+110). New customers get an exclusive promotion: Deposit $50, bet with $150. No strings attached. No rollover required.
---
"I really didn't understand the point system, didn't want to get involved with getting into it," Tomlinson said in New York on Thursday, while doing a promotion with Arby's. "I wanted to just focus on the field and didn't feel I needed something else in my head. But now that I play, and knowing what I know now, I would have never taken myself out."
Tomlinson remembers one game when the Chargers were up by plenty and were about to get into the endzone. He took himself out for a breather.
"One of my friends called me up and said, 'How could you do that?," Tomlinson recalled. "I needed that TD."
Tomlinson knows how valuable he was to people's lives.
"I have people to this day, no lie, every day, come up to me and tell them I helped them win their fantasy league back in the day."
How would you rate this article?