Injuries Lead to NFL Season-Long Props Betting Value
Credit:
Mark Hoffman/Milwaukee Journal Sentinel via USA TODAY Sports. Green Bay Packers quarterback Aaron Rodgers (12) is carted off the field during the first quarter of their game against the Minnesota Vikings at U.S. Bank Stadium.
In 2017, 71.2% of 350+ season-long player props went UNDER the total.
Although a slight downtick in scoring and yardage may help explain it, injuries are perhaps an even better explanation.
Mark talks with Sean Koerner to find out his opinion on the matter.
This morning, I awoke to a text from an unnamed source telling me about a crazy stat he heard on Cousin Sal's "Against All Odds" podcast.
At about the 40-minute mark, they mention that 70% of last season's player props  went under. We're talking about season-long props, not the ones for individual games, by the way.
So naturally, my head almost blew off my shoulders and I had to dig into the stats myself. Luckily, I "wrote" this handy dandy article at Sports Insights last year that basically listed all props of this nature.
And, of course, I took out a pen and paper and started tallying them up to see what cashed.
They were underselling it when they said 70%.
Of the 361 I had in the article, the under went 250-101-10, good for 71.2%.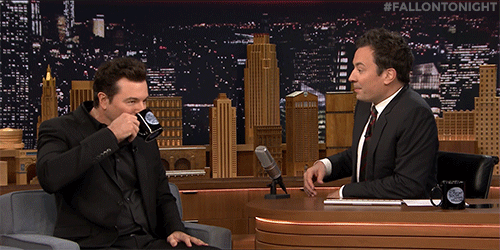 Breakdown
Passing Yards: 24-4
Passing TDs: 19-8
Interceptions: 15-12
Rushing Yards: 25-12
Rushing + Receiving Yards: 4-4
Rushing + Receiving TDs: 26-10-1
Receiving Yards: 55-16
Receiving TDs: 45-15-7
Receptions: 7-2
Rushing + Receiving TDs: 2-0
Sacks: 21-18-2
Defensive Interceptions: 7-0
Crazy, crazy stuff right there. If you solely look at props tied to offensive production and exclude passing interceptions, sacks and defensive interceptions, the cover rate improves to 74.5%.
Perhaps it was just a down year. Per Pro Football Reference, teams averaged 334.1 yards per game, which was down from 350.4 the year before. This is the lowest mark since the 2008 season in which there were 327.2 yards per game.
Perhaps more notable is the fact that rushing yards went up by almost a full yard, while passing yards dropped by 17.1.
It should come as no surprise that the passing and receiving yardage props were two of the most profitable ones for unders, going a combined 79-20.
Along with the drop in yardage came a drop in points, as teams averaged 21.7 compared to 22.8 in 2016. Obviously, touchdown props were also wildly profitable if you were to take a boatload of unders.
But the real reason, I think, is because of injuries. And by I think, I mean I asked prop expert Sean Koerner.
He thinks that winning more than 70% is a bit of an anomaly, but firmly believes that the main driver for season-long unders cashing is that the books do not place enough weight on the risk of injuries.
Since most of these over/unders are based on the player's performance from the previous couple of seasons, oddsmakers are assuming that they can once again stay on the field for most of the season.
---
>> Sign up for The Action Network's daily newsletter to get the smartest NFL conversation delivered into your inbox each morning.
---
The problem is that football is a violent game played by big, scary men who beat the hell out of each other. This means players get hurt left and right.
Even if a player misses a few weeks' worth of games, it makes it rather hard to go over the lofty totals set by the oddsmakers. You also have to factor in that most casual bettors like taking overs.
If sportsbooks won money on these in 2017 and in previous years, which I reckon they did, they really have no reason to factor in injury risk and lower the bar.
Will the unders hit again at a 70% rate? I highly freaking doubt it. Can they hit at a 55% to 60% rate? I believe so.
Now take out a second mortgage on your home, liquidize all assets and go take some freaking unders.
How would you rate this article?