BlackJack Fletcher Previews Vegas Golden Knights vs. San Jose Sharks
It's almost here. It feels like we've waited for weeks for Round 2 since the Golden Knights and Sharks made such quick work of their first-round opponents. Tonight in Las Vegas, we get Game 1 of this highly anticipated series. What should we expect? Let's dig in, brother.
---
San Jose (+115):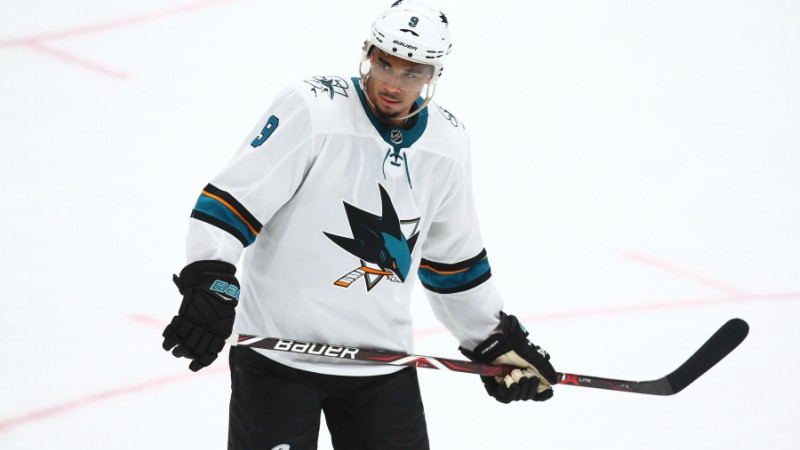 The Sharks were third in the Pacific division with 100 points this season. They are a talented team, without question. The addition of Evander Kane from Buffalo at the trade deadline has helped to make their offense faster, more explosive and more dangerous. But even with the addition of Kane, the Sharks didn't have an otherworldly offense this season. They were 13th in the NHL in goals per game. Their leading goal scorer, Logan Couture, had only 34 goals, and defenseman Brent Burns led the team with 67 points. Their offense will likely still be missing Joe Thornton — at least in Game 1 — as "Jumbo" Joe continues to recover from injury. The Sharks are dangerous offensively because they are deep, not quite as deep as Vegas, but the Sharks will roll four lines in this series.
The back end for the Sharks is very talented. The aforementioned Burns has nine points in his past 10 games and he is paired up with Paul Martin. Plus, Marc-Edouard Vlasic is one of the game's best shutdown defensemen and will see lots of ice time. The biggest concern for San Jose is in net. Martin Jones has been very good in these playoffs, but he isn't always an automatic ace in the hole. There are times when Jones is prone to struggles, and when he struggles, it tends to be in a huge way. For the Sharks to win this series, they will need outstanding play from Jones, who will be facing a much younger, faster and aggressive team in Vegas than he did in Anaheim.
---
Vegas (-135):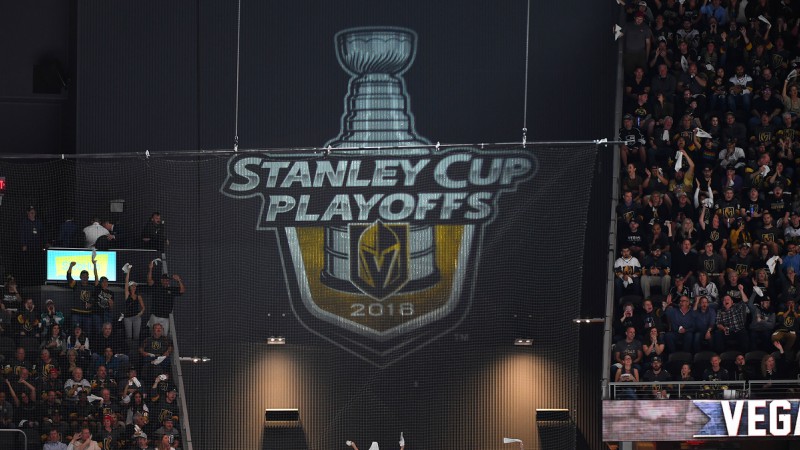 What can be said about the Golden Knights that we haven't already waxed about? This series will be a challenge for them, because the Sharks are more than capable of playing Vegas' style and scoring with them. These teams are very similar to one another and like to play the same way: wide-open, attack-oriented hockey. The difference is that everything San Jose does, Vegas does a little better. Whereas the Sharks were 13th in goals scored during the regular season, the Knights were fifth at 3.3 goals per contest. The Golden Knights were also eighth in the league in goals allowed at 2.7 per game. They also have a top-10 penalty kill, and score on more than 21% of their power plays. There are also scorers everywhere on the ice. From Wild Bill Karlsson to Erik Haula and Jonathan Marchessault, the Golden Knights have scoring punch up and down the roster. They will push the tempo of the game right up to its breaking point and be very aggressive in their quest to score goals.
The Golden Knights are not all sizzle, however. They showed in the Los Angeles series that they are more than capable of defending physically and are willing to mix it up when the situation calls for it. Then there's the man in net, Marc-Andre Fleury, who has had an outstanding season. Furthermore, he had maybe his most dominant playoff series ever in this year's first round. Fleury seems energized by being the marquee name on this expansion franchise. He seems to relish the role of being the No. 1 goaltender on a legit Cup contender. As great as Jonathan Quick was for the Kings in the first round, Fleury was better in every game. He might be the goalie who gets hot and carries his team.
This is going to be a tightly contested, hard-fought series. I also think we will see considerably more goals than we did in the Vegas-LA series. The over is going to be a reliable bet in this series. I also am of the opinion that the Vegas Golden Knights are not going to lose to the Sharks in the second round. This is a better matchup for the Knights than the Kings were. We didn't know if Vegas could play that style; now the Knights have proven they can. The Sharks are the same team Vegas is — they play the same way — I just believe Vegas is a little bit better than San Jose. Vegas is the hotter team, the better team and the Knights have the better goalie.
THE PICK: Vegas in 6
---
Series Fun Facts:
Vacation's Over: Vegas and San Jose each swept their opening series and have had at least a week between games. Since 2006, playoff teams with seven or more days between games that are favored in their next matchup are 13-7 straight-up, while well-rested teams that are listed as underdogs have gone 6-12. — John Ewing
Shark-infested: Teams have tried numerous tricks to try to avoid the "Vegas Flu" this season. Whether it's trying different hotels, flying in early or late — some teams even let their players run free, thinking extra exposure was the better route. In the end, Vegas is 31-12 on the moneyline at home, including the playoffs, and is beating teams by more than a goal per game. Like John mentioned, both the Golden Knights and Sharks are on extended rest in Game 1, and that just hasn't been a good sign for road teams in Sin City. — Evan Abrams
---
Photo Credit: Jayne Kamin-Oncea, USA Today Sports