Friday NHL Betting: Will the Stars' Rest Advantage Matter vs. Anaheim?
Credit:
Kirby Lee, USA Today Sports
Throughout an NHL season, teams will catch scheduling breaks. It's the nature of the beast. In a playoff race as tight as this year's, you need to take advantage of every bounce you get.
Tonight, the schedule-makers handed the Stars a big boost against the Ducks, who are playing on a back-to-back after losing 4-2 to Nashville last night. On paper, it seems like a good spot for the Stars, but is that really the case?
Let's dive in.
For live spreads and bet percentages, check out this page. To get access to our premium betting tools, subscribe here.
---
Anaheim Ducks (+133) @ Dallas Stars (-153) | O/U 5.5 
8:30 p.m. ET
Kari-ng the Load: With Ben Bishop still on the shelf, the Stars will roll with Kari Lehtonen in goal. After struggling to find his game over the past three seasons, the 34-year-old Lehtonen is having a really solid year behind Bishop. The former Atlanta Thrasher has a .935 save percentage at 5-on-5 in 24 appearances, which is the seventh-best mark among qualified goaltenders this season, right behind his probable counterpart for Friday night, Ryan Miller. — Michael Leboff
Miller Time: Speaking of Miller, the former Vezina Trophy winner has had a terrific campaign in a reduced role with the Ducks. The 37-year-old owns a .938 5-on-5 save percentage and a 6.94 goals saved above average (the number of goals saved compared to a hypothetical league average goaltender, also known as GSAA) in 23 appearances. Given Anaheim's below-average possession game, Miller will likely see a lot more action than Lehtonen tonight and will need to be on his game for the Ducks to have a chance of hanging with Dallas tonight. — Michael Leboff
Dallas Should Dictate: The Stars have used a very solid, structured system under coach Ken Hitchcock, and they're one of the league's best teams at preventing shot attempts (also known as Corsi, a good indicator of possession) and high-danger scoring chances. Dallas allows only an average of 55.82 shot attempts (third in the NHL) and 9.28 high-danger scoring chances against per 60 minutes of 5-on-5 play (best in the league). That should bode well for the Stars against Anaheim, which is a below-average possession team and is just mediocre at creating high-danger scoring chances. — Michael Leboff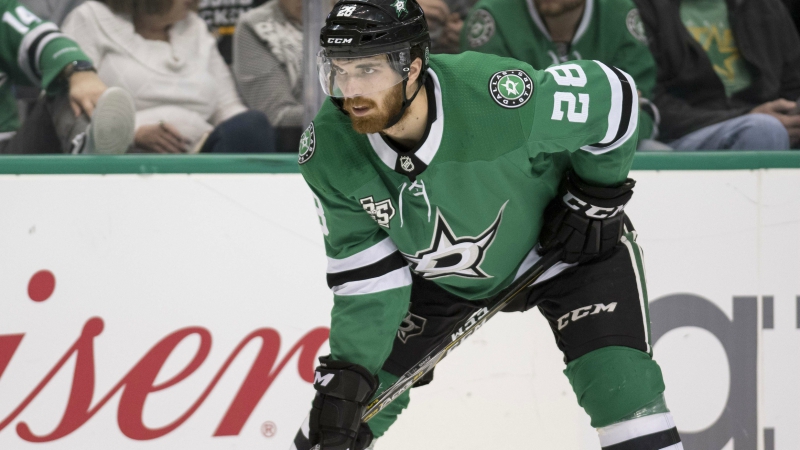 Putting the 'D' in DFS: If you're searching for value in this game, Stephen Johns, who's priced at $3,800 on DraftKings, stands out. No player in this tilt has a higher blocks or shots+blocks percentile over the past month (99th and 97th), and he provides leverage off of those rostering stacks from the first power-play unit. Historically, power-play skaters with comparable peripheral stats and low price tags have performed above their salary-based expectation (+0.46 DraftKings Plus/Minus) with a 50.1% Consistency Rating. — Joe Holka
Sizzlin' Seguin: Tyler Seguin has been an elite peripheral stat option over his past 10 games, exceeding his salary-based expectations by 1.34 points on DraftKings. His 4.08 shots per game over the past month lead the slate, and only the Senators offer a better matchup from a Corsi Against perspective than the Ducks. He also has historically been much more consistent at home, averaging over two additional fantasy points per game, but he could be chalky as one of the only elite centerman on the slate. His ownership in large-field guaranteed prize pools has nearly doubled, as well (18.3% versus 9.6% on the road). — Joe Holka
Duck-Line: On paper, this looks like a bad spot for the Ducks. Anaheim played Nashville on Thursday and will have a tight turnaround in Dallas. However, late in the season (March-April), a team on a the second night of a road back-to-back facing a good opponent (55% or better win rate) has gone 211-103 (67%) on the puck line, +$2,915 for a $100 bettor. — John Ewing
---
Top photo: Corey Perry (L) and Jamie Benn (R)
Credit: Kirby Lee, USA Today
Stats in betting analysis are at 5-on-5 unless otherwise noted. Stats in DFS analysis consider all skating situations unless otherwise noted.