Wednesday's NHL bet du jour: Penguins at Capitals
Joe (@pointshaving) and I (@stuckey2) put our heads together to come up with our consensus play of the day on the ice.
Talk about a swing and a miss last night with the Yotes, who offered zero resistance to a Golden Knights team that fully embraced the energy in that building. Moving on to tonight…
---
Wednesday: Capitals -125
The Pittsburgh Penguins prevailed in an exciting seven-game series last season, ultimately blanking the Capitals 2-0 in Game 7 at the Verizon Center. There is no love lost between these two teams, as the Alex Ovechkin and Sidney Crosby comparisons have been made since dinosaurs roamed the planet. Let's have a look at tonight's contest:
The Penguins bounced back after opening the season with two consecutive losses. The first came in their home opener against the St. Louis Blues. The Penguins were able to overcome a two-goal third period deficit but ultimately bowed out in overtime. They had a quick turnaround the next night where the Blackhawks bombarded them for 10, yes 10, goals at the United Center. The Penguins did respond and were able to pick up their first win of the season as they blanked the Nashville Predators 4-0 on Saturday night.
Meanwhile, the Washington Capitals lost their first game of the season last time out as Alex Ovechkin could not find another hat trick, nor could he find the scoresheet. Braden Holtby did not start that game, but he will start tonight, and there is no place like home for Washington's netminder. Holtby has handled visitors to the Verizon Center throughout his career. During the 2016-17 regular season, Holtby boasted a 27-7-2 record with a pristine 1.69 goals against average, .934 save percentage and eight shutouts.
Naturally, the Penguins represent a different sort of challenge than most teams do because of their firepower and Matt Murray's excellent goaltending. However, given Holtby's dominance at home and Washington's desire for redemption after losing in seven games to the Stanley Cup Champion Pittsburgh Penguins last season, an opportunity exists to back a strong team at a reasonable price.
Fair Odds: Washington -140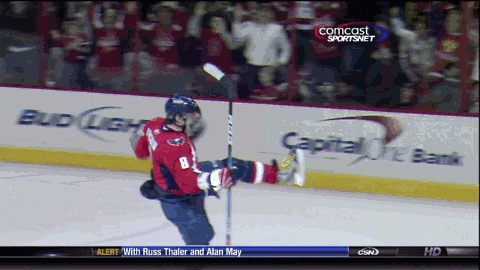 ---
Be part of the Action
Download the Sports Action app at the App Store or Google Play