NHL All-Star Game MVP Odds: Which Dark Horses Should You Take A Chance On?
Credit:
Kyle Terada, USA Today Sports. Pictured: Erik Karlsson
The NHL All-Star Game takes place at the SAP Center in San Jose, CA on Saturday night (9 p.m. ET) on NBCSN.
Connor McDavid (5-1) is the favorite to win the Most Valuable Player but there could be value further down the board.
The 2019 NHL All-Star Game takes place on Saturday night (9 p.m. ET, NBCSN).
The format is a 3-on-3 tournament with each of the four divisions represented by a team. There will be a total of three games, each consisting of two 10-minute periods.
The Metropolitan Division All-Stars will face the Atlantic Division All-Stars in the first game and the Central Division will play the Pacific Division in the second game.
It's really hard to bet any All-Star Game given that exhibitions are really hard to handicap and then add to the fact that it's 3-on-3 and it's anybody's guess how this shakes out. It would be throwing darts without the satisfaction of a sizable payout.
Where there is some betting-fun to be had, though, is in the market for Most Valuable Player.
Connor McDavid (5-1) is the favorite with Pacific Division teammate Johnny "Hockey" Gaudreau (8-1), Nikita Kucherov (8-1) and Auston Matthews (8-1) not too far behind.
If betting favorites is your thing, go right ahead and take a shot on one of those guys, but I'm going further down the board and have picked a player from each of the four teams that I think have some value.
Pacific Division
The most logical pick on my card is Erik Karlsson (16-1). This makes sense for a number of reasons, first and foremost is that the game is being hosted by the Sharks, the team that employs Karlsson.
Karlsson also happens to be a terrific hockey player and the open ice suits his game. He's a creative force, great skater and terrific passer.
Even though he's going to be sharing the spoils with McDavid, Gaudreau and Elias Pettersson (12-1), Karlsson's game can still shine through.
At 16-1, it's hard to see why you wouldn't want to toss a few shekels on the long-haired, smooth-skating Swede. Don't overthink it!
Central Division
The Central Division is the biggest underdog (+105) to win their first game but that may be adding a little value on Patrick Kane (16-1).
Kane has some of the best hands in the league and his skillset really shines in open ice. If the Central ends up winning the tournament it's hard to imagine that they got there without Kane putting on a clinic.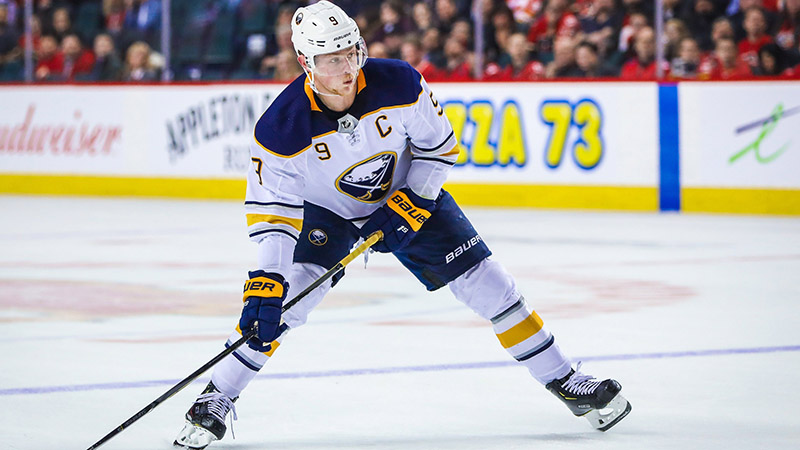 Atlantic Division
The Atlantic Division team is headlined by Matthews and Kucherov, but I think the best value play is Jack Eichel (25-1). Eichel has the hands to take over a game and playing on a team with this much firepower could end up helping him as the scoring will likely be pretty spread out on this team, so if they win it could come down to who puts on the best show.
I think Eichel has as good a chance of doing that as anybody else, perhaps outside of Kucherov, on the Atlantic team.
Metropolitan Division
My next pick may be a little biased because I am a New York Islanders fan, but Mat Barzal (20-1) is still a terrific bargain even though he's already been bet down from 33-1.
This is Barzal's first appearance at the All-Star Game but this format is tailor-made for the reigning Rookie of the Year. He is a showman with the puck and has some dazzling speed. Barzal also loves the spotlight so he's going to want to give the fans something special.
If you are concerned about my Islanders-tinted goggles and are looking for a different Metro player for your card,  Sebastian Aho (40-1) is a fine punt.