NHL Odds & Picks For Saturday: How To Bet This 14-Game Slate
Credit:
Mike Stobe/NHLI via Getty Images. Pictured: New York Islanders standout Jean-Gabriel Pageau.
There are 14 (yes ... 14!) NHL games on Saturday, with things starting at 1 p.m. ET on the loaded slate.
Betting analyst Michael Leboff picks out the five games he thinks have value below.
There comes a point in every NHL bettor's journey where you just get used to it all. You don't get too high from the big comebacks because you know you'll pay for it later. And you don't get too shocked when your team blows another multi-goal lead in the third period.
These wins and losses begin to blur together, creating a Rorschach Test of old bets.
"What do you see here?"
"Mostly the losses."
Knowing that every NHL game I bet will eventually fade into this blob helps me stay grounded ahead of days like Saturday, when there is hockey on from 1 p.m. ET until 1 a.m. ET across North America.
Bring on the pain.
All current odds as of Friday at 8 p.m. ET via DraftKings. Follow me in the Action App to see what I'm betting.
Matinee Action
Philadelphia Flyers (-141) at Buffalo Sabres (+120)
Washington Capitals (-136) at New Jersey Devils (+116)
I think the Philadelphia Flyers are a paper tiger. The Flyers currently sit at 9-4-3 and have the eighth-best points percentage in the NHL at .656. Philadelphia had high expectations coming into the season — bookmakers priced them in the +1500 range for the Stanley Cup — and on the surface it looks like they're answering the hype.
If you look beyond the surface, things get a bit prickly as the Flyers are 28th in expected-goal rate, 26th in high-danger chance rate and 31st in shot share (all at 5-on-5). Simply put, Philadelphia is regularly getting outplayed at even strength.
So how are the Flyers winning more than they are losing? They just happen to lead the NHL with a 12.92 shooting percentage at 5-on-5. Just how outlandish is that? Well, the second-best mark in the league belongs to Washington at 9.71%. At some point Philadelphia will come back down to earth.
The Buffalo Sabres have been terrible this season, but have also been a shade unlucky. The Sabres sport an ugly -0.83 goal differential per 60 minutes at 5-on-5, but their xG differential is easier on the eyes at -0.06. For comparison, the Flyers are at +0.17 and -0.38 by those same two metrics.
Expected goals doesn't tell the whole story as Buffalo clearly has some systemic issues that has led to its inability to produce offense, but you have to expect the Sabres' league-worst 5.37 even-strength shooting percentage to tick up at some point.
There are a couple of things to make note of before making a bet in this game. The most important piece of news to monitor is Jack Eichel's status. Eichel is the Sabres best player and taking him out of a struggling offense would be a bad idea. Same goes for Jeff Skinner, who has inexplicably been a healthy scratch the past couple of games.
I expect this number will move towards Philadelphia and so long as Eichel is in, I'll look to play the Sabres at +125 or better.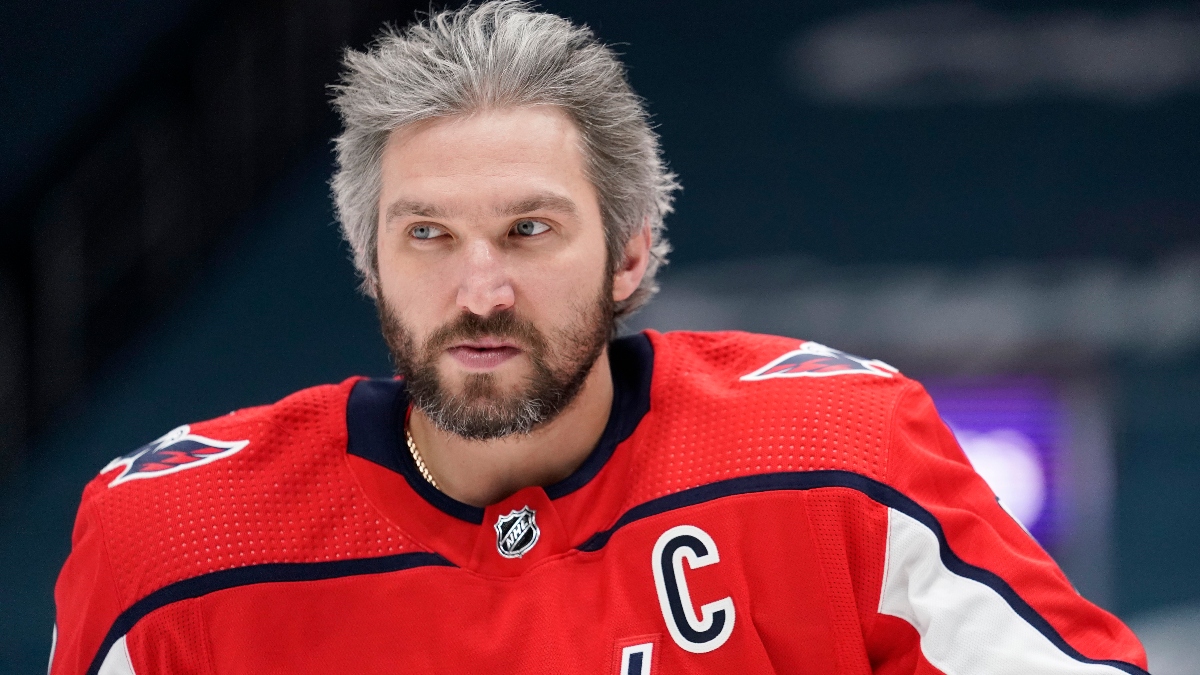 When Peter Laviolette took over as head coach of the Washington Capitals, it was expected he would try to implement more of a defensive style of play. That is exactly what's happened, but it has come at a cost as the Caps are not consistently generating a lot of scoring chances.
The Capitals still rank inside the top-five in 5-on-5 scoring, but they're achieving those results through clinical finishing more than the volume of chances they're creating. Washington is generating just 2.14 expected goals (22nd overall) and 9.32 high-danger scoring chances (20th) per 60 minutes at even strength this season, but they're scoring on nearly 10% of their shots at 5-on-5.
We should always count on these Capitals to overachieve relative to their scoring-chance numbers because of their finishing talent, but there's nothing else that really pops off the page about this team.
Washington did improve its defensive numbers but its not like the Caps are a smothering defensive team, they rank 12th in expected goals against, 11th in high-danger chances allowed and 20th in shot attempts allowed (all stats 5-on-5).
The Capitals also have a tenuous goaltending situation with Vitek Vanecek currently operating as the goalie of favor for Laviolette. Vanecek was expected to be Washington's No. 3 goalie, but when Henrik Lundqvist opted out of the season because of a heart condition, he became deputy to Ilya Samsonov.
A few weeks later, Samsonov ended up on the COVID-19 list and Vanecek was all of a sudden playing every game. The 25-year-old rookie has filled in admirably, but his numbers aren't great. Vanecek owns a -3.15 Goals Saved Above Expectation in 16 starts.
Whether it's Vanecek or Samsonov in goal, the New Jersey Devils should have the advantage with Mackenzie Blackwood, who boasts a .932 save percentage and a +4.71 GSAx in eight contests.
The Devils should also provide a pretty stern test for Washington's improved defense. New Jersey might only be scoring 2.18 goals per 60 minutes at 5-on-5, but it ranks third in the NHL with a 2.59 xGF/60. That's right, the Devils are creating more chances than teams like Toronto, Tampa Bay and Colorado.
Washington is the better team and should be a decent favorite, but I'm not convinced this team is as good as its 10-5-4 (.632 points %) indicates. Like with the Flyers, I think there will be some good opportunities to take on the Caps and this seems like it could be one of those times.
This game does have some big injury news to monitor as Alex Ovechkin is a game-time decision for the Caps. Should he play, I'd guess this number will tick up. It's also not confirmed if Mackenzie Blackwood will start, so I'd wait for that news, too, if you're interested in betting the Devils. Should Blackwood/Ovechkin play, I like the Devils at +120 or better.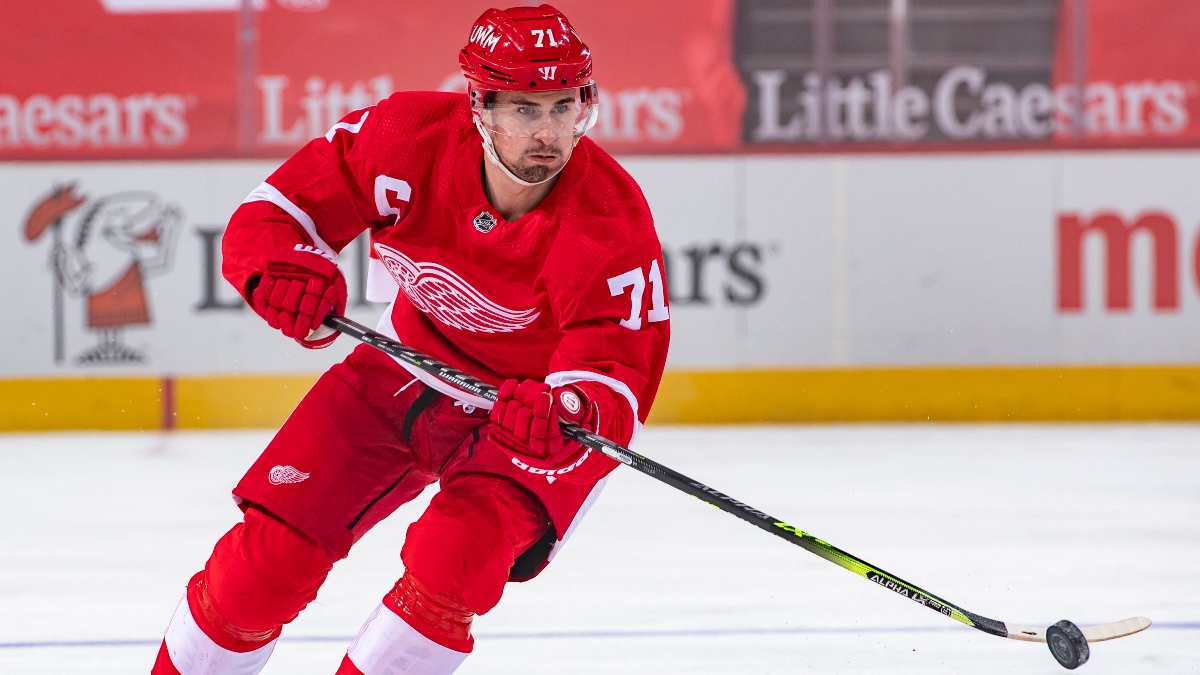 The Nightcap
Pittsburgh Penguins (-103) at New York Islanders (-118)
Detroit Red Wings (+140) at Chicago Blackhawks (-167)
Montreal Canadiens (-110) at Winnipeg Jets (-109)
Don't look now, but the New York Islanders are up to their old tricks. Barry Trotz's Islanders always have their fair share of skeptics, and a slow start gave credence to the non-believers, but the Islanders are trending up.
The Islanders have climbed all the way to fourth in the xG charts. They're third in high-danger chance rate and their defense ranks sixth and seventh, respectively, in expected goals and goals allowed at 5-on-5. The Islanders will never take your breath away with their scoring, but generating 2.36 expected goals and 11.12 high-danger chances per hour at 5-on-5 is more than enough offense for a team with such a stingy defense and great goaltending.
The Penguins have been all over the place to start this season and there's no denying that they are pretty fortunate to be where they are in the table. Pittsburgh's 10-7-1 (.583 points %) looks solid enough on paper, but a deeper dive reveals that this team could be on thin ice.
Only four of Pittsburgh's 10 wins have come in regulation and when you take out the goals the NHL awards for shootout wins, the Pens come into this game with a -7 goal differential. Those are not the numbers you'd expect out of a contender and it only gets worse from there.
Under Mike Sullivan, the Penguins have been a great 5-on-5 team, but those numbers have cratered this season. Pittsburgh ranks 20th in goal differential per 60 minutes, 22nd in expected goals rate, and 25th in high-danger chance rate (all stats 5-on-5). Those are some concerning numbers and suggest that Pittsburgh has been playing closer to a bottom-10 team in the league rather than a top-10 team.
The Islanders have the edge at 5-on-5, in goal and have a defense that is stingy enough to shut down Sidney Crosby, Jake Guentzel and Evgeni Malkin. I think this number underrates the Isles and would play them to -125.
The Chicago Blackhawks are the biggest surprise of the NHL so far. Chicago is 11-6-4 (.619 points %) on the season and is 8-2-0 in its last 10 games. The Blackhawks have achieved this success thanks to some heroic goaltending from Kevin Lankinen and despite some bleak 5-on-5 numbers.
In fact, there's really not that much of a difference between Chicago and the Detroit Red Wings when you look at their statistical portfolio.
| 5-on-5 Stat | Chicago Blackhawks | Detroit Red Wings |
| --- | --- | --- |
| Goals for per 60 | 1.81 | 1.91 |
| Goals against per 60 | 2.28 | 2.22 |
| Goal Differential per 60 | -0.47 | -0.31 |
| xG for per 60 | 2.14 | 1.86 |
| xG against per 60 | 2.35 | 2.1 |
| xG Diffierential per 60 | -0.21 | -0.25 |
Those numbers need to be taken with a grain of salt, because the Blackhawks are a much more talented team compared to the Red Wings, but they do give you pause when Detroit is being offered at a decent price against Chicago.
That number may rise as we get closer to puck drop, but even if it doesn't I think it is already high enough to take a shot and hope Detroit catches Lankinen (or Malcolm Subban) on an off night.
I also think there's buy-low value on the Montreal Canadiens, as slight road favorites against the Winnipeg Jets.
After blowing a 3-1 lead to the Jets in Dominique Ducharme's coaching debut, there's a chance that the market will sour completely on the Montreal Canadiens.
The Habs are 3-5-2 in their last 10 and have fallen from potential North Division contender to playoff bubble team in the blink of an eye. The fall from grace cost head coach Claude Julien his job, but as the old adage goes, "Show me a recently-fired coach and I'll show you a struggling goaltender."
There is more to Montreal's rough patch than just Carey Price's struggles — like the terrible special teams — but there's no tip-toeing around the fact Price needs to step his game up or Ducharme needs to hand the keys to Jake Allen.
Outside of the goaltending, there is a lot to like about Montreal. The Habs lead the NHL with a 57.62% expected-goal rate and they're second in shot share (55.7%) and high-danger chance share (59.5%). Those type of numbers should play, but Montreal's goaltending and special teams have been a huge drag.
Winnipeg is very much the opposite of Montreal. The Jets are last in high-danger chance share (41.2%); 29th in expected goal rate (45.2%); and, 23rd in shot share (48.57%). Despite all of that, the Jets are 12-6-1 and 7-3-0 over their last 10 games. Funny little sport hockey is, eh?
The Jets have plenty of finishing talent and one of the league's best goaltenders so they can survive poor play-driving metrics, but I think this number is way too low on the stumbling Habs. I think Montreal is the better team by a couple of rungs, so I like the Canadiens at this number and would play them up to -120.
Update (11 a.m. ET): The Canadiens got steamed overnight and now are sitting between -135 and -140 at most places. There is still a -118 at DraftKings and BetRivers, so I'd get involved in that if you want to bet the Habs. If not, you can see if this number comes back down as we get closer to puck drop.
NHL Betting Picks for Saturday
Buffalo Sabres (+125 or better as long as Eichel plays)
New Jersey Devils (+120 or better with Blackwood as starter)
New York Islanders (-120 or better)
Detroit Red Wings (+140 or better)
Montreal Canadiens (-120 or better)
How would you rate this article?