Thursday NHL Betting Odds & Picks: How To Bet Canadiens vs. Sabres (Jan. 30, 2020)
Credit:
Francois LaCasse, Getty Images. Pictured: Nick Suzuki
A few months ago, The Action Network hired Ari Borod as our Chief Revenue Officer. I didn't know what that meant or who he was, but I did notice that Ari had a funky accent, especially to my Long Island ears.
It turns out that Ari's weird accent hails from Montreal. Don't take that as a dig at Montrealers — I've met plenty of you and none of you sound quite like Ari — but rather use it as context for this preview, which happens to focus on the Montreal Canadiens.
Ari and I talk about hockey a lot and most of the time the conversations follow a similar script. He complains about the Canadiens. I tell him they are much better than their record. And then he whines a little bit more before saying they should fire everybody.
Even though their record leaves a lot to be desired, the Canadiens have the fifth-best expected goals rate at 5-on-5 this season and should be higher up in the standings.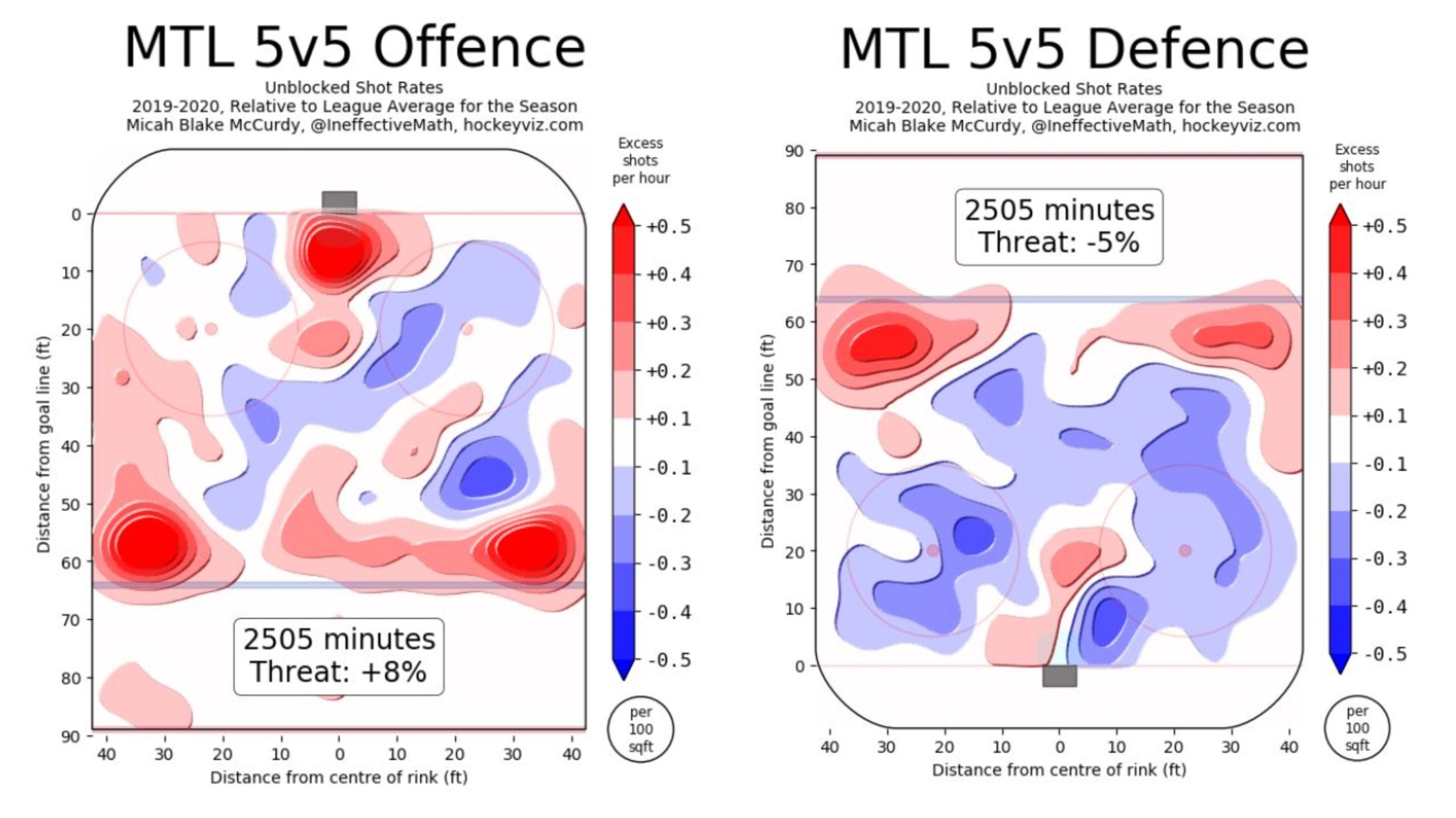 Alas, they are not and time is running out on Montreal this season. The Habs have 31 games to leap three teams and make up a 10-point gap to get into the playoffs. It certainly isn't impossible, but there's a pretty strong team under Montreal's 22-22-7 record.
The Canadiens visit the Sabres on Thursday night.
Montreal Canadiens at Buffalo Sabres
Canadiens odds: -110
Sabres odds: -110
Over/Under: 6
Time: 7 p.m. ET
---
In New Jersey? Bet now at PointsBet for access to their NHL promotion, which stipulates that if your NHL bet ever gets a two-goal lead in a game, you win even if it ends up actually losing (promotion good for up to $100).

---
If I haven't made it clear yet, I think the Montreal Canadiens are better than their unimpressive record indicates. I think the opposite is true of the Buffalo Sabres. Like the Habs, the Sabres sit on 51 points and if they want to keep their pipe-dream playoff hopes alive, they better get moving. Losing to Ottawa as -200 favorites on Tuesday night didn't help.
The truth is that the Sabres are a bad team wearing a mediocre team's clothing. Buffalo does do a good job at suppressing scoring chances, but outside of that, the Sabres leave a lot to be desired at 5-on-5 with a 47.5% expected goals rate at 5-on-5. Buffalo has been getting worse, too. Over their last 10 games, the Sabres boast a 45% expected goals share and are averaging just 1.65 expected goals for per 60 minutes.
Buffalo's uninspiring offense has been the problem all season. The Sabres don't really seem to have much of a game plan outside of hoping Jack Eichel creates enough magic to skate them to a lead and then holding on from there. That isn't a viable strategy in the long run, but since Eichel is very good and Buffalo's defense has been sturdy this season (2.22 xGA/60) the Sabres have been able to claw themselves to the desolate gates of not-good-enough-for-the-playoffs-but-not-bad-enough-to-win-the-draft-lottery land.
Montreal's offense will likely provide a decent test against Buffalo's defense. The Habs create the third-most expected goals per 60 minutes and any lead Montreal can nab will make the task that much harder for this terrible Sabres offense. I like Montreal at -120 or better and it looks like they are taking money this morning.
How would you rate this article?