Updated 2022 MLS Cup Odds Tracker & Betting Preview: LAFC Establishing Dominance With Bale, Chiellini Adding to Powerhouse
Credit:
Frederic J. Brown/AFP via Getty Images. Pictured: Los Angeles FC defender Giorgio Chiellini.
2022 MLS Cup Futures Odds
Odds via BetMGM updated August 12. Learn more about American odds here.
| Team | Odds | Implied Probability |
| --- | --- | --- |
| Los Angeles FC | +200 | 33.3% |
| New York City FC | +725 | 12.2% |
| Philadelphia Union | +725 | 12.2% |
| Austin FC | +1100 | 8.33% |
| CF Montreal | +1400 | 6.67% |
| New York Red Bulls | +1400 | 6.67% |
| Nashville SC | +2200 | 4.35% |
| FC Dallas | +2200 | 4.35% |
| Columbus Crew | +2500 | 3.85% |
| Minnesota United | +2500 | 3.85% |
| Toronto FC | +2500 | 3.85% |
| Chicago Fire | +3000 | 3.23% |
| Seattle Sounders | +3000 | 3.23% |
| Los Angeles Galaxy | +3300 | 2.94% |
| New England Revolution | +3500 | 2.78% |
| Orlando City | +3500 | 2.78% |
| FC Cincinnati | +4000 | 2.44% |
| Portland Timbers | +4000 | 2.44% |
| Vancouver Whitecaps | +4000 | 2.44% |
| Real Salt Lake | +4000 | 2.44% |
| Atlanta United | +5000 | 1.96% |
| Charlotte FC | +5000 | 1.96% |
| Colorado Rapids | +6600 | 1.49% |
| Inter Miami | +6600 | 1.49% |
| Houston Dynamo | +12500 | 0.79% |
| San Jose Earthquakes | +15000 | 0.66% |
| Sporting Kansas City | +20000 | 0.5% |
| DC United | +70000 | 0.14% |
Title Updates By Week
August 12: No team in the league has been able to match the level and depth of talent that Los Angeles FC has collected, and the club is now a +200 to take home the MLS Cup.
The club that has made the biggest jump in the past month, however, is the Chicago Fire, who went from +12500 to +3000 after securing wins in six of their past eight games.
Philadelphia is currently atop the Eastern Conference while New York City FC sits in second, just three points behind.
July 7: The team that has been favored to win the MLS Cup all year has continued to pull away in the odds.
Los Angeles FC is now down to +290 as it picks up result after result. The Western Conference powerhouse is the league leader in points despite having a game in hand on a number of the other top teams.
Outside of the peak of the odds table, things have remained fairly stable. Austin FC is proceeding to make a push for legitimacy, while New York City FC trails behind LAFC on the board.
June 8: As Los Angeles FC continues to keep a hold on the MLS title race, a surprise name has made its way toward the top of the betting odds table.
Austin FC opened the year at +6600, but the Texas-based club has jumped up to +1200 at BetMGM. The club has totaled seven wins and three draws in 14 games, good enough for a fourth-place spot in the Western Conference.
Five teams are within five points at the top of the Eastern Conference, but leader and MLS Cup defending champion New York City FC slots in at +650 to repeat.
April 22: As we move deeper into the season, it appears that Los Angeles FC is pulling away as a hefty favorite for the MLS Cup after taking 16 of their opening possible 21 points. The gap between LAFC at +500 and the Sounders/Union at +900 is the biggest we've seen thus far on the year.
The Union are another team that are continuing to have shorter and shorter odds after maintaining consistency through seven games. Like LA, the Union have taken 16 of 21 available points and sit atop their conference.
Austin FC is another squad that is sneaking up in the oddsmakers eyes as the team that opened at +6600 has had its odds halved to +3300 through seven fixtures.
April 7: After an undefeated start to the campaign which has included four wins and just one draw, LAFC is back in the driver's seat for the MLS Cup.
Interestingly, despite a 1-1-3 start to the season, the New England Revolution are still the third-favorite to take the crown. Perhaps oddsmakers respect a squad that includes reigning player of the year Carles Gil among other talented players, but it's been a rough opening five games for the 'Revs.
Philadelphia has the same odds as the Revolution, but the Union opened the season red-hot with four wins and a draw, much like their West Coast counterparts in Los Angeles.
March 7: We're only two weeks into the season, but we're already learning a lot about MLS teams.
Austin FC is vying to be one of the surprise teams of the season as it opened its campaign with a combined 10-1 goal differential with drubbings of FC Cincinnati and Inter Miami. Austin's odds halved from +6600 to +3300 after the victories.
New England established sole control of the favorite spot, while the New York Red Bulls, Los Angeles Galaxy and D.C. United have had their odds cut after two-win starts.
Feb. 24: Oddsmakers have made three teams the clear favorites as the season gets underway. New England, Seattle and Los Angeles FC come into the year as equal favorites at +700, while reigning champion New York City FC sits right behind at +1000 odds.
That said, it appears we have a wide-open race as we head into the first weekend of the season.
MLS Overview & Quick Hits
*All entries by Ian Quillen
Atlanta United
Overview: Atlanta is two years removed from its last major trophy, but the club has made considerable gains after parting with the toxic presence of manager Gabriel Heinze in July after earning 38 points from its final 21 league matches.
Ezequiel Barco is out. Thaigo Almada is in. And club all-time leading scorer Josef Martinez has a full season under his belt following an ACL tear that kept him out of the 2020 campaign.
There's a potential for a return to the club's early winning ways. There's also enormous pressure on Gonzalo Pineda in his first managerial job.
Quillen's Forecast: Low floor; high ceiling.
Austin FC
Overview: Los Verdes improved late in the season after Moussa Djitte assumed the No. 9 role and let their other attacking pieces play their preferred positions.
However, Djitte was just the most serviceable option and far from a star at the MLS level. No one else on this roster is going to light the net on fire, and despite adding some defensive reinforcements, it might not be enough to fix what was one of the worst back lines in MLS in 2021.
This feels like an improved club in 2022, but a lot will have to go right for Austin to reach its first postseason.
Quillen's Forecast: Modest progress, but still no playoffs.
Charlotte FC
Overview:  It's never a great sign when your manager publicly declares his club is "screwed" before it plays a single game in MLS. Yet, perhaps it's good someone in Charlotte is practicing realism.
Expansion teams can get up to speed quickly in MLS, but more often that's a Year No. 2 ask. It's clear this David Tepper-owned franchise wants to be the next LAFC or Atlanta, even if its roster isn't reflective of that.
Replicating those clubs takes an exceptional roster build and some good fortune. Charlotte is already behind in the latter category, with a move for Venezuelan winger Darwin Machis falling apart just before the season.
Quillen's Forecast: Patience is a virtue.
Chicago Fire
Overview: The Fire's move to sign veteran European playmaker Xherdan Shaqiri certainly adds more intrigue than this long-disappointing club has had in some time.
More importantly, it's part of a broader roster overhaul that includes solid if unspectacular veteran MLS striker Kacper Przybylko and sneaky good defensive addition Rafael Czichos.
Chicago has to regain our trust on the field — not just in the transfer market — after reaching the playoffs only twice since 2010. However, it should be more enjoyable to watch, especially with teenage phenom and future potential U.S. Men's National Team star Gabriel Slonina in net.
Quillen's Forecast: Not convinced yet, but intrigued.
FC Cincinnati
Overview: The hope on the Ohio River is for a new era of competence under incoming general manager Chris Albright and manager Pat Noonan.
However, it's a major challenge facing Albright, formerly second-in-command in the Philadelphia Union front office, and so far he appears intent on evaluating the pieces he inherits before making large changes.
That could certainly change in the summer, and ownership has proven plenty willing to spend on player wages. Make no mistake, though, this is a multi-year effort, barring career years from Brenner and Luciano Acosta in the same season.
Quillen's Forecast: Better days ahead… in 2023.
Colorado Rapids
Overview: After defying expectations to win the MLS regular season Western Conference title, manager Robin Fraser's roster has seen more consolidation than addition this offseason.
The strength in numbers approach makes sense in the parity-driven regular season, but stars are often required to win tournament games. We've seen that play out twice recently, in a 1-0 playoff loss home to Portland last November and a more recent CONCACAF Champions League failure against Comunicaciones of Guatemala.
Colorado needs to go shopping this summer if it wants to make a deep run this fall.
Quillen's Forecast: A solid foundation is not a house.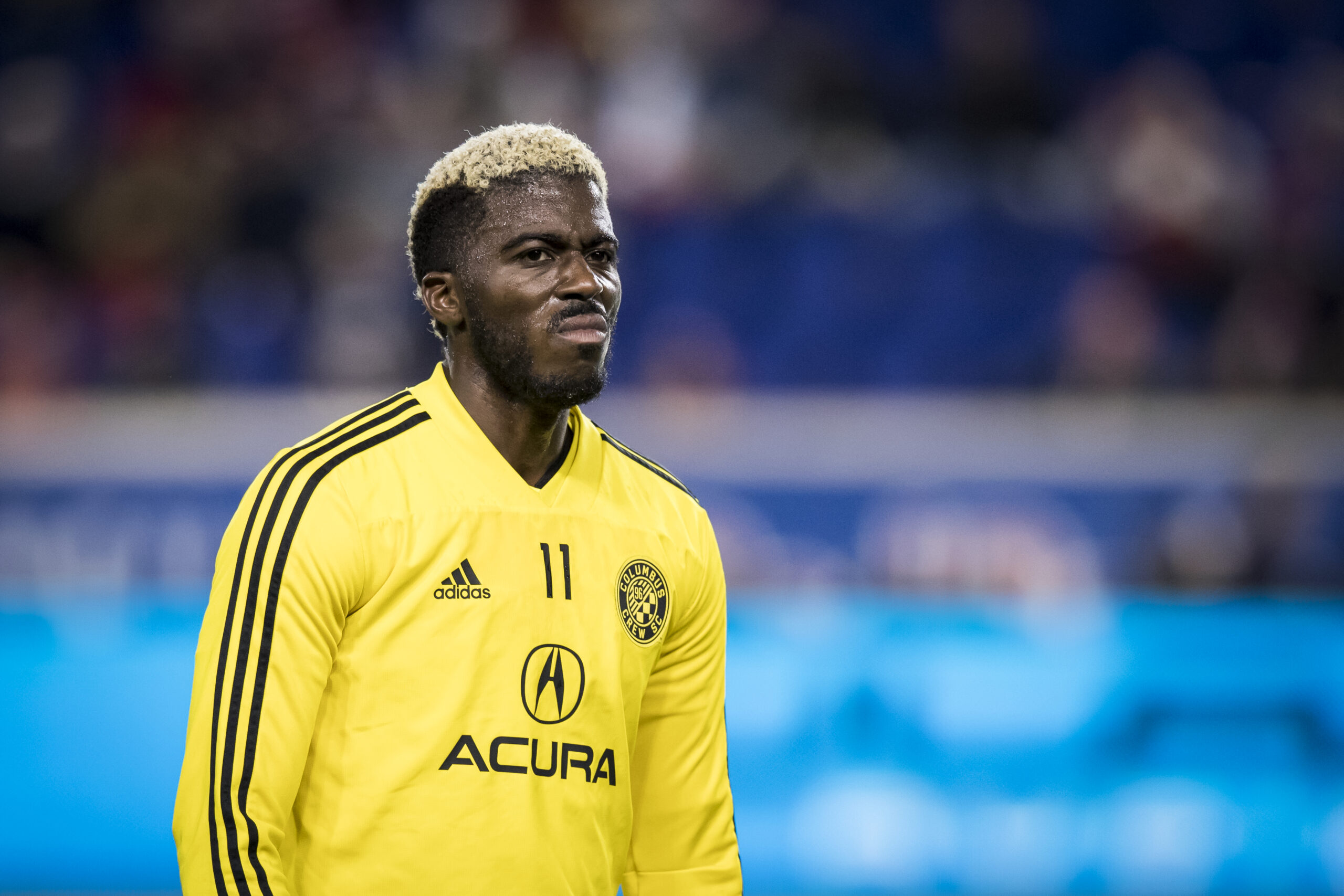 Columbus Crew
Overview: It's easy to forget Columbus is a year removed from winning MLS Cup in 2020, given how mediocre manager Caleb Porter's side was throughout 2021. However, general manager GM Tim Bezbatchenko appears to believe 2020 was a truer reflection of the group, making only modest tweaks this offseason.
Maybe that's wise given Lucas Zelarayan remains the best dead-ball artist in the league. Gyasi Zardes is one of the league's most underrated strikers. Incoming winger Yaw Yeboah comes from a Polish top flight that has seen players like New England's Adam Buksa make successful transitions to MLS, and Porter remains an upper-tier MLS manager.
Quillen's Forecast: Underestimate at your peril.
D.C. United
Overview: Manager Hernan Losada brought more excitement to the MLS side's original dynasty than it had seen in 15 years.
Even so, United fell short of the playoffs based on its awful away form. With Paul Arriola departing for Dallas and Kevin Paredes moving to Bundesliga outfit Wolfsburg, it might be difficult to progress linearly in Year 2 of the charismatic Argentine's tenure.
If it does improve, it will be because Peruvian international Edison Flores finally shows the kind of form that made him D.C. 's club-record signing prior to the 2020 campaign.
Quillen's Forecast: Lots of running; not much movement.
FC Dallas
Overview: Teenage American striker Ricardo Pepi might be gone, but the reported $20 million fee Dallas received from FC Augsburg was spectacular business.
The club has reinvested some of those funds in rising Argentine talent Alan Velasco and established MLS veteran Paul Arriola, and it's in a good position to spend even more in the summer.
With Jesus Ferreira and Franco Jara, Dallas also has more sincere competition in the center forward role than most clubs. Dallas is not exactly loaded, but I like what it is doing.
Quillen's Forecast: Definite dark-horse potential.
Houston Dynamo
Overview: The season begins with the Dynamo in the transfer headlines for their pursuit of Mexican international Hector Herrera.
That would immediately make this sleeping giant relevant in a massive city full of folks with Mexican roots, but would it translate to a markedly-improved product for incoming coach Paulo Nagamura?
That depends more on the ability of Sebastian Ferreira to adapt quickly to MLS after Houston made him a club-record signing. Some 42 of the 24-year-old's 53 career league goals have come in Paraguay's top flight, which is a step down from MLS in my opinion.
Quillen's Forecast: The ambition is welcome, but it needs focus.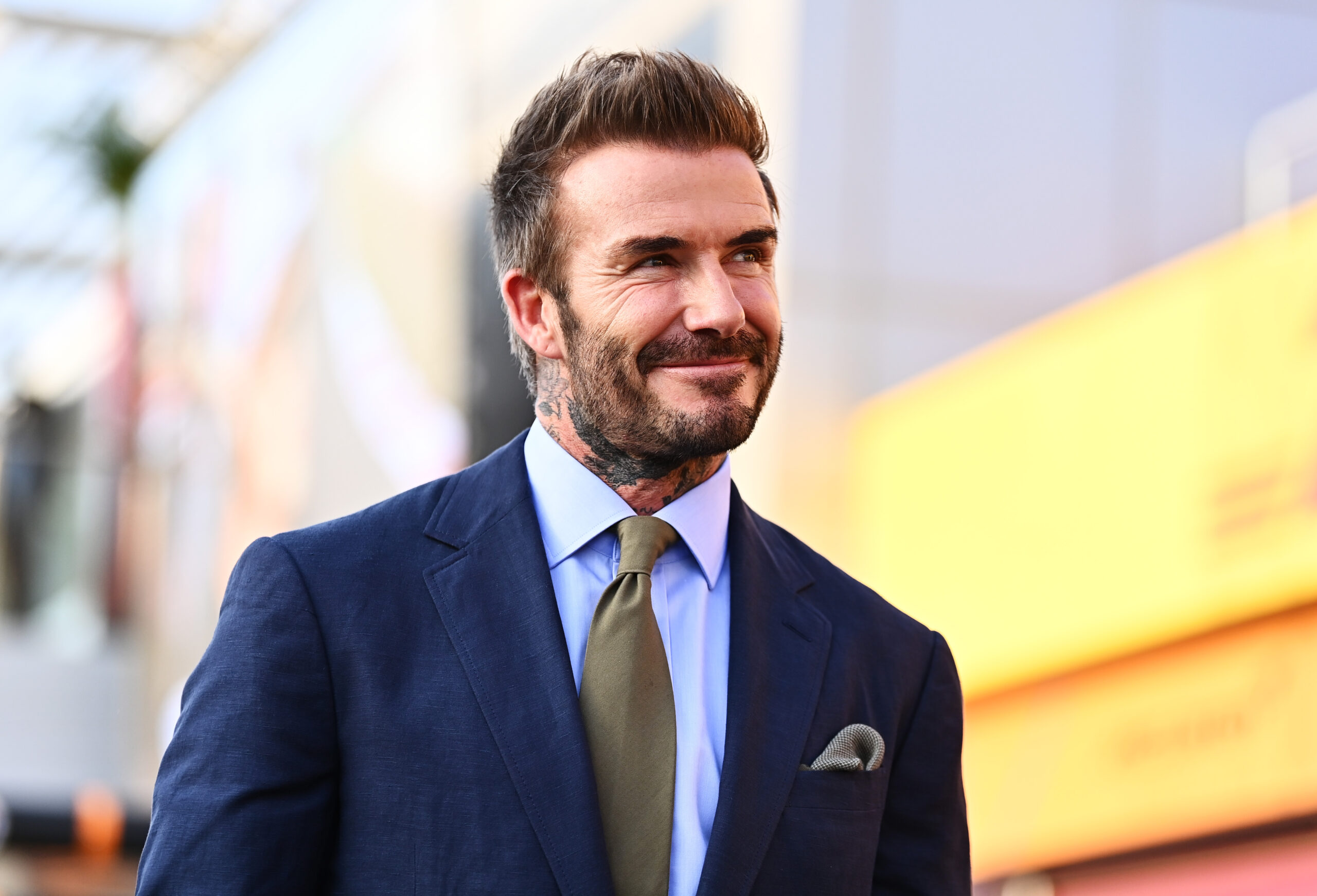 Inter Miami 
Overview: Miami is significantly handicapped for 2022 and 2023, with sanctions resulting from roster compliance violations under previous general manager Paul McDonough.
It's also locked into the final year of an expensive contract to Gonzalo Higuain, who remains a lethal finisher but also a defensive liability.
New general manager Chris Henderson is leaning into the pain, making this year more about tearing down than building up. That's best for the long term if co-owner David Beckham can tolerate a season or two of losing in the interim.
Quillen's Forecast: More pain… for now.
LA Galaxy
Overview: It's Year 3 for Mexican star Javier "Chicharito" Hernandez and the second year for manager Greg Vanney, with expectations high for both at the winningest club in MLS history.
A full year of Dejan Joveljic will help Vanney manage Chicharito's minutes a bit better and keep him off the injury list. And former Juventus man Douglas Costa should be able to make up for the gap left by Sebastian Lletget's exit in the midfield, if not in the exact same position.
Defense remains a question, but Vanney got the best from attack-heavy sides before during his Toronto FC tenure.
Quillen's Forecast: The fringe playoff team no one wants to face.
Los Angeles FC
Overview: Now approaching his 33rd birthday, Carlos Vela isn't ever likely to replicate his 2019 campaign, which was arguably the greatest single season in MLS history.
The good news is LAFC no longer needs him to do so.
Cristian Arango proved himself as a genuine MLS Golden Boot threat after his summer arrival, and Kellyn Acosta, Franco Escobar, Ryan Hollingshead and Maxime Crepeau are sharp, intra-league additions.
New manager Steve Cherundolo has huge shoes to fill after Bob Bradley's exit, but also possibly lower expectations. That's a dangerous prospect for a team of this talent.
Quillen's Forecast: Less hype; more results.
Minnesota United
Overview: In Luis Amarilla and Emanuel Reynoso, the Loons have among the best provider and finisher combinations in the league if both stay healthy.
That was an issue in Amarilla's previous MLS stint, when he only played seven matches while on loan in Minnesota in 2020. He returns on a permanent deal in 2022, still having yet to play more than 22 matches in a single domestic campaign.
Amarilla will battle Frenchman Adrien Hunou for playing time. Hunou scored only seven goals as Minnesota's top No. 9 in 2020, but he should've had 10 or more based on his expected-goals numbers.
Quillen's Forecast: Playoff hunters, at least.
Montreal
Overview: As much as anyone outside Colorado, Montreal outperformed expectations in its first season under manager Wilfried Nancy.
Even so, it only resulted in a 10th-place finish and a failure to secure an Eastern Conference playoff place, making their offseason inactivity confusing.
Add the burden of trying to compete in the CONCACAF Champions League in 2022, and this feels like it could be a year of regression without more reinforcements.
Quillen's Forecast: What's "sophomore slump" in French?
Nashville SC
Overview: Nobody had fewer defeats than Gary Smith's sneaky good Nashville SC squad in 2021. Problem was, too many of those games finished level — an MLS record-tying 18 matches in total.
A full season from 2021 summer Designated Player signing Ake Loba should help turn one point into three more often.
Yet, a switch to the Western Conference and an extended season-opening road trip before unveiling its new stadium in May present unique challenges. Chief among them: An enormous amount of air miles.
Quillen's Forecast: Don't freak out at a slow start.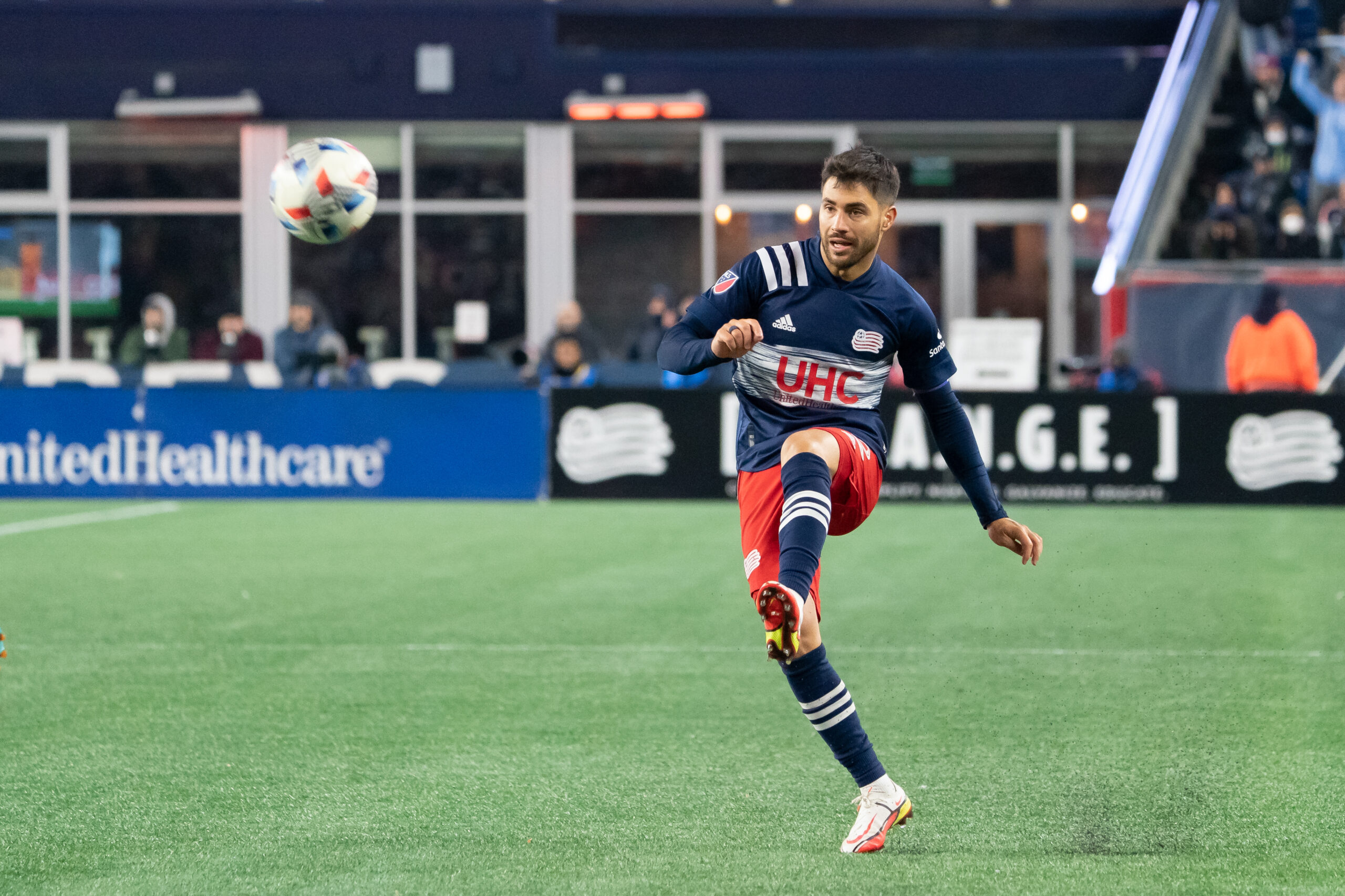 New England Revolution
Overview: The Revs set a new MLS record for points earned in 2021, but ended the year with bitter disappointment, losing on penalties in their playoff opener to eventual MLS Cup champion NYCFC.
That could give manager Bruce Arena's men even more of an edge in 2022, as could the arrivals of grizzled MLS veterans Jozy Altidore, Sebastian Lletget and Omar Gonzalez.
There's enough here to replace the European departures of Tajon Buchanan and eventually Matt Turner, even if they don't quite replicate their consistently excellent 2021 regular season form.
Quillen's Forecast: It's all about October and November.
New York City FC
Overview: After the Cityzens' run to their first MLS Cup title, most expected Golden Boot winner Valentin Castellanos to move on to South America or Europe.
That hasn't happened yet, which could be trouble for opposing defenses if the 23-year-old enters 2022 intent on forcing his way there.
However, it also seems likely to bring a turning point for the club either way this summer. If Castellanos keeps scoring, NYCFC will have no choice but to sell him and look for his replacement. If he doesn't, they'll be looking to resurrect an underwhelming title defense.
Quillen's Forecast: Summer sales could hurt fall chances.
New York Red Bulls 
Overview: The Red Bulls were the Eastern Conference's hottest team down the stretch, taking 25 points from their last 12 regular season matches before succumbing to the Philadelphia in extra time of the first round of the playoffs.
Despite that, they scored multiple goals only once during that run, while relying mostly on their high-pressure defensive approach to earn results.
That could still work this regular season, but they'll need a better record in the final third to make a postseason run. Patryk Klimala could provide that with better finishing and luck. His five non-penalty goals were less than half of what xG predicted last season.
Quillen's Forecast: A nightmare if they find a scorer.
Orlando City
Overview: The Lions are aiming to retool rather than rebuild after the departure of former Manchester United and Portugal star Nani, as well as United States international Daryl Dike.
The Lions will have highly touted Uruguayan youngster Facundo Torres and established Austrian striker Ercan Kara. That's a decent talent influx, but what about intangibles?
Orlando sure seemed to rely on Nani for leadership. In its nine defeats, three came in the six games he was absent. Two more came in his six appearances as a substitute, compared to four in 22 games as a starter.
Quillen's Forecast: Expect an adjustment period.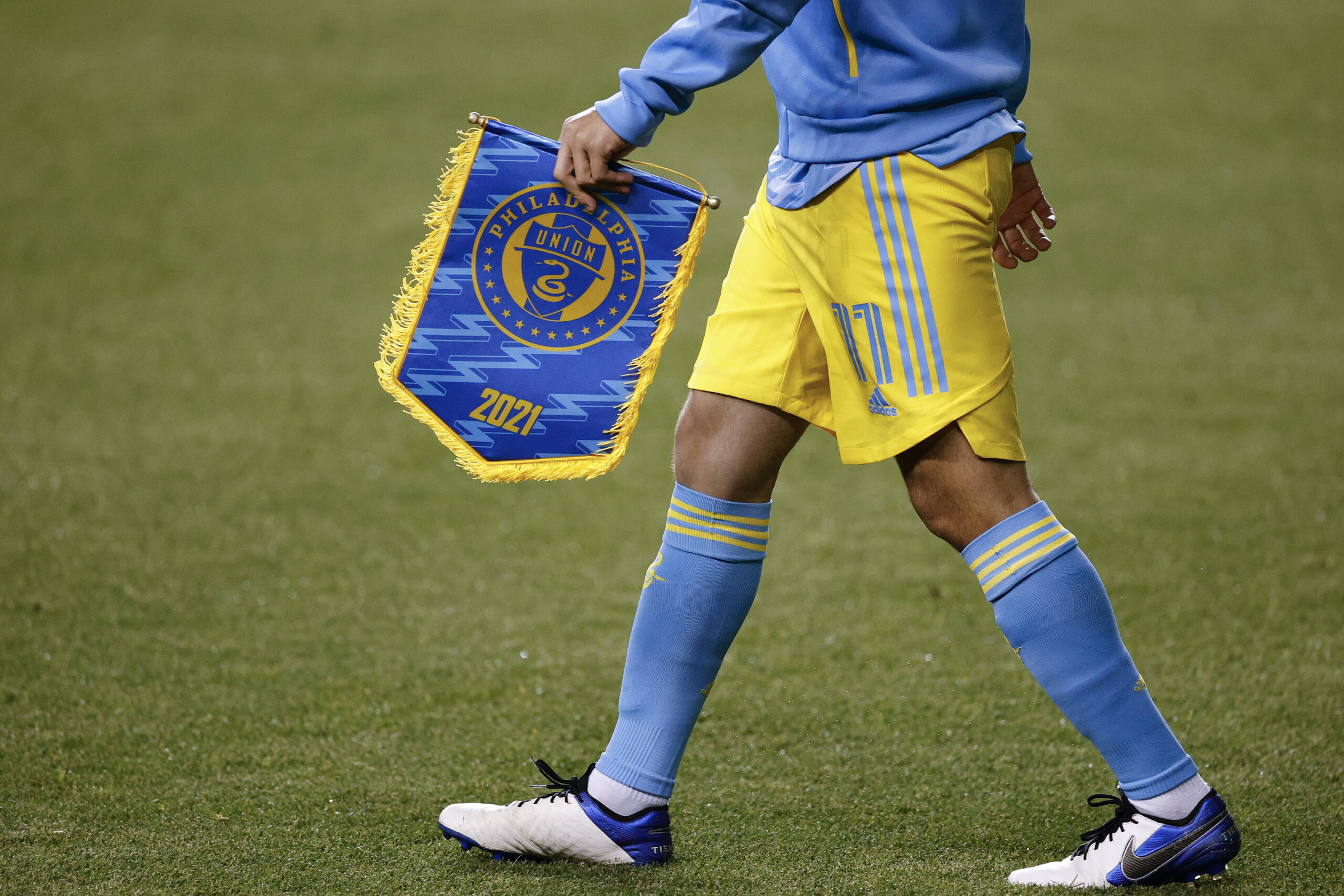 Philadelphia Union
Overview: Perhaps no club feel more aggrieved by the end of 2021 than Philadelphia, which lost to NYCFC in the Eastern Conference final playing without half its roster because of a COVID-19 breakout.
Add two new strikers in former Denmark player of the year Mikael Uhre and ex-Inter Miami attacker Julian Carranza, and just maybe the Union have the attacking polish to get over the hump.
Without continental commitments to deal with to start the year, a run at a second Supporters' Shield in three years is within reason.
Quillen's Forecast: Angry and on a mission.
Portland Timbers
Overview: The Timbers won 10 of their last 14 in the regular season, kept it going through the playoffs and were within a penalty tiebreak of winning their second MLS Cup crown.
Sebastian Blanco and Jaroslaw Niezgoda are both healthy after returning from ACL tears.
So, what's not to love?
Manager Giovanni Savarese's teams do have a habit of slow starts. And there's a danger too many key contributors "get old" at once: Blanco, the Chara brothers and Larrys Mabiala are all 30 years of age or older.
Additionally, some might say the Timbers were more lucky than good, outperforming their xG by 12 goals last season.
Quillen's Forecast: Good again. Not great.
Real Salt Lake
Overview: Real Salt Lake lost playmaker Albert Rusnak to the Seattle Sounders in free agency, but gained new ownership and the promise of more investment in the roster.
That's not likely to materialize until at least the summer, though.
However, with one of the best youth academies in the league and a manager known for his inspirational acumen in Pablo Mastroeni, there's a chance to tread water until reinforcements come. Damir Kreilach also remains among one of the most underrated MLS strikers despite his 16-goal season last year.
Quillen's Forecast: In the mix if they survive the spring.
San Jose Earthquakes
Overview: For the first time since 2009, the San Jose Earthquakes begin a season without the MLS all-time leading scorer Chris Wondolowski.
On the positive side, that could be a good thing. Wondo appeared finally to lose his finishing fastball in his age 38 season, and Jeremy Ebobisse looked to be the right striker for manager Matias Almeyda's man-marking system after he arrived in a trade from Portland.
San Jose earned 16 points in the 11 games Ebobisse played, and if he didn't miss time with a concussion, they just might've snuck into the postseason.
If Cade Cowell makes a leap forward in his second year as an MLS regular, then the Quakes could surprise a lot of people.
Quillen's Forecast: Better than most think.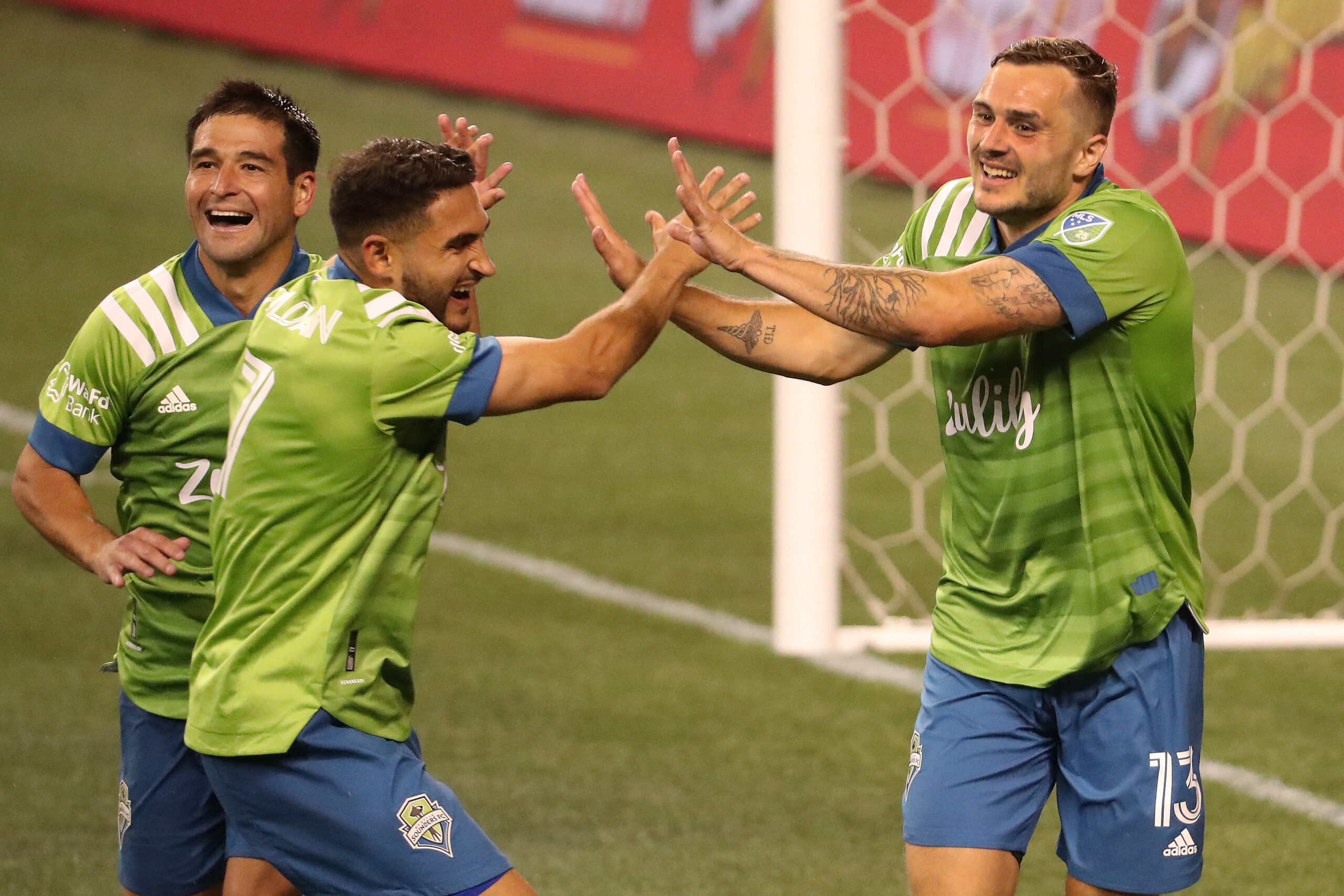 Seattle Sounders
Overview: The Sounders return basically everyone from a team that dominated large portions of their schedule. Add playmaker Albert Rusnak, plus a healthier Jordan Morris and Nicolas Lodeiro, and they could be cooking.
The expectations are still title or bust after failing to appear in the MLS Cup in 2021 for just the second time in six seasons. However, they're also well equipped to make a deep run in the CONCACAF Champions League, which typically takes a dent in teams' league form.
Whatever happens on that end, Seattle has enough depth to be fine in the long term, but we might be looking at a patented second-half Seattle surge.
Quillen's Forecast: Don't sweat a slow start.
Sporting Kansas City
Overview: The year began with the news that Mexican international striker Alan Pulido would have season-ending knee surgery.
Kansas City overcame Pulido's injury troubles last year to reach the upper end of the Western Conference table, but it took career years from both Daniel Salloi and Johnny Russell to achieve that status.
Can both men repeat that in 2022? Can new striker Nikola Vujnovic navigate the jump from Serbia's top flight? Sporting KC has a winning pedigree, but this year looks like uphill sledding by their standards.
Quillen's Forecast: Playoffs in reach, but not much more.
Toronto FC
Overview: The hype around the signing of Lorenzo Insigne is legitimate. However, until the Italian Euro 2020 winner arrives this summer, new manager Bob Bradley might be patching things together with a thin, imperfect roster.
One of the most fascinating aspects will be how he handles managing son, Michael Bradley. He has done so before, but never in this dynamic, where Michael is the club's de facto elder statesman after Toronto parted ways with Altidore.
That said, if 2020 MLS MVP Alejando Pozuelo stays healthy, this team should be in the playoff picture when Insigne arrives.
Quillen's Forecast: Playoffs. Barely.
Vancouver Whitecaps
Overview: The Whitecaps had an almost magical feeling to them once Vanni Sartini took over, first as interim manager and then on a full-time basis.
Vancouver only lost two of 18 games under the charismatic Italian's guidance while making a charge into the postseason. Some would argue there was good fortune involved, with Sartini's men outperforming their xG totals by 11 goals.
That said, if Lucas Cavallini can perform to the expectations that made him a Designated Player signing two seasons ago, Vancouver could improve from within. I just wouldn't count on it.
Quillen's Forecast: The magic runs out.
Previous MLS Cup Winners
| Year | Champion |
| --- | --- |
| 2021 | New York City FC |
| 2020 | Columbus Crew |
| 2019 | Seattle Sounders |
| 2018 | Atlanta United |
| 2017 | Toronto FC |
| 2016 | Seattle Sounders |
| 2015 | Portland Timbers |
| 2014 | LA Galaxy |
| 2013 | Sporting Kansas City |
| 2012 | LA Galaxy |
| 2011 | LA Galaxy |
| 2010 | Colorado Rapids |
| 2009 | Real Salt Lake |
| 2008 | Columbus Crew |
| 2007 | Houston Dynamo |
| 2006 | Houston Dynamo |
| 2005 | LA Galaxy |
| 2004 | D.C. United |
| 2003 | San Jose Earthquakes |
| 2002 | LA Galaxy |
| 2001 | San Jose Earthquakes |
| 2000 | Kansas City Wizards |
| 1999 | D.C. United |
| 1998 | Chicago Fire |
| 1997 | D.C. United |
| 1996 | D.C. United |
How would you rate this article?
This site contains commercial content. We may be compensated for the links provided on this page. The content on this page is for informational purposes only. Action Network makes no representation or warranty as to the accuracy of the information given or the outcome of any game or event.