Our Favorite French Open Bets for Tuesday's Quarterfinals: Can Stan Wawrinka Beat Roger Federer?
Credit:
Susan Mullane-USA TODAY Sports. Pictured: Stan Wawrinka
French Open quarterfinals will kick off on Tuesday with two matches on the men's and women's side.
Our tennis experts offer their favorite bets, featuring Roger Federer vs. Stan Wawrinka and Sloane Stephens vs. Johanna Konta.
We're down to 16 players at the French Open — eight on the women's side and eight on the men's.
Ahead of the first day of quarterfinal action at Roland Garros, we asked our resident tennis experts for their favorite bets for Tuesday. Daniel Scotti starts us off with his favorite ATP play, then Brett Farrenkopf will wraps it up with his favorite WTA bet.
Daniel Scotti: Stan Wawrinka +210 vs. Roger Federer
Tuesday, 8 a.m. ET
I don't see any value in the second men's match, which should see Rafael Nadal advance with ease. However, I do like Wawrinka at +210 in the first ATP quarterfinals match on Tuesday in an all-Swiss showdown against Roger Federer.
Yes, I'm aware Federer holds a 22-3 record in their 25 career meetings, but all three of Wawrinka's wins came on clay (3-4 record) — including their most recent meeting on this surface, which came in Paris in 2015.
This is the best Wawrinka has looked in years, and if he can maintain his level, I think his A-game can beat Federer's A-game on a clay court.
Wawrinka's level in all three of his GS titles got higher and higher as the tournaments progressed. He's got a nose for blood, and once he finds himself in the second week of Slams, he's a threat to anyone left in the field.
Now, Federer has looked great — better than most would have expected, perhaps — but he has yet to face a clay-courter with real weapons. Wawrinka not only has weapons, but arguably the biggest guns on Tour when he's feeling his game.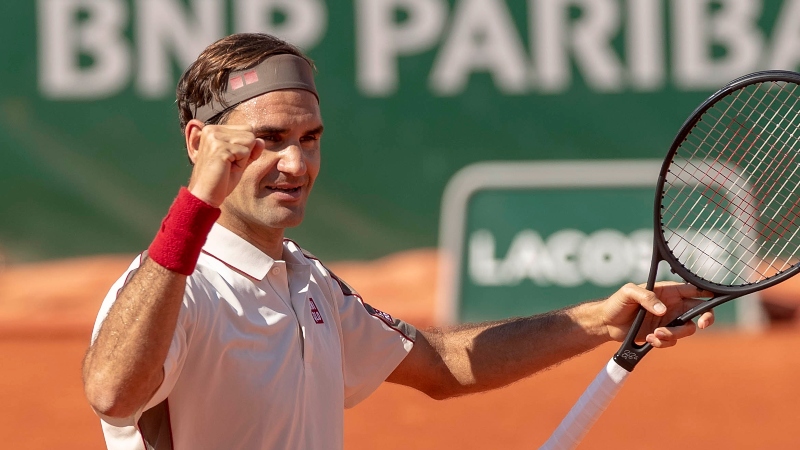 Federer will have to be careful when sprinkling in the serve and volley, which he's done on the dirt all tournament, against a guy like Wawrinka, who loves himself a target. While Wawrinka's backhand has turned up on most of the highlight reels so far this tournament, it's been his forehand — like always, it seems, when he's playing well — that has been his most important shot.
That's the shot that will be key for Wawrinka to beat Federer.
Wawrinka has to keep Federer moving, defending (like he did in Paris in 2015). Wawrinka has that look about him. And at +210, I have no problem rolling the dice on a former Roland Garros champion — a confident one, at that — against Federer on his worst surface.
Brett Farrenkopf: Sloane Stephens -140 vs. Johanna Konta
Tuesday, 8 a.m. ET
I make Marketa Vondrousova a -160 favorite against Petra Martic, so I don't see any betting value on that match unless the line swings drastically from its current price.
In the first WTA quarterfinal, though, I do fancy Stephens.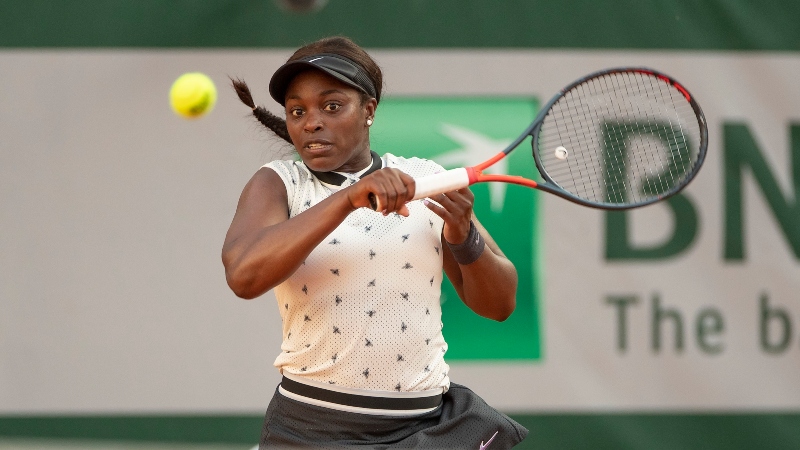 It's not been profitable to fade Konta this clay season despite her poor history on the surface. She's been rolling on the dirt this spring and already has a win over Stephens in three sets in Rome. However, Konta gets Stephens in the second week of a Grand Slam, when she usually plays her best tennis.
The 2018 French Open finalist owns an impressive 6-4 record in the second week of majors, typically against the highest level of competition.
Stephens has come into Paris with winning on her mind. Despite small mental lapses in her matches — late in the second set versus Polona Hercog and the first two games versus Garbiñee Muguruza — she's been supremely focused and playing elite tennis. If she can come anywhere close to the level we saw in the second set she played against Muguruza, she should beat Konta in straight sets.
It basically boils down to the fact that Konta won't be able to hit winners at will against the American's elite defense. She's going to have to grind out points, which I don't think she's capable of consistently doing at this stage and on this surface.
How would you rate this article?