How to Watch Tennis: Tips for Viewing ATP, WTA, Challengers, Qualifiers & More
Credit:
Simon Bruty/Getty. Pictured: Roger Federer and Hubert Hurkacz.
Tennis is an incredibly convenient sport to bet on. The sport has nonstop action across the globe and across all levels, including the main ATP Tour, the ATP Challenger Tour and the ITF Futures Tour.
The sheer number of tournaments that run simultaneously throughout the year has a big impact on why it is such a popular sport to bet.
The ease in which you can place and follow your tennis bets also plays a big role. In fact, access to view tennis matches has never been better, allowing bettors to watch a a majority of matches, including many on the lower-level tours.
Read on to see how you can watch matches in all of these circumstances.
Grand Slams 
Each grand slam tournament is licensed on its own, independent from the ATP and WTA tours. This means that streaming services for ATP and WTA events do not offer grand slam tournament matches.
Wimbledon, the US Open and the Australian Open are all licensed to ESPN in the United States. All matches are streamed or televised on ESPN, ESPN3 and ESPN+. International broadcast links can be found at the website of each tournament (Wimbledon / US Open / Australian Open).
The French Open is licensed to NBC and the Tennis Channel in the United States. For international viewers, the broadcast list can be found here. The Tennis Channel Plus service also offers many qualifying and main draw matches from Roland Garros.
NBC's Peacock service also has a limited number of matches available to choose from.
ATP Tour Main Draw
The ATP offers a subscription-streaming service called TennisTV, which offers access to all center-court matches on the ATP Tour as well as other matches depending on the tournament's level and setup.
You can stream a number of ATP matches for free, however, by using your account at select sportsbooks in the United States and internationally. Often times, more matches are available to stream on sportsbooks than are available at TennisTV.
For example, courts are often not featured on TennisTV due to production licensing but are streamed on certain sportsbooks.
FanDuel, BetMGM and Bet365 among others all offer a host of tennis matches available to stream on their site. The only general provision to be able to stream the matches is that you must have an account. Certain books require an amount of money (even one dollar) to be eligible to stream tennis matches, while some don't require any deposit.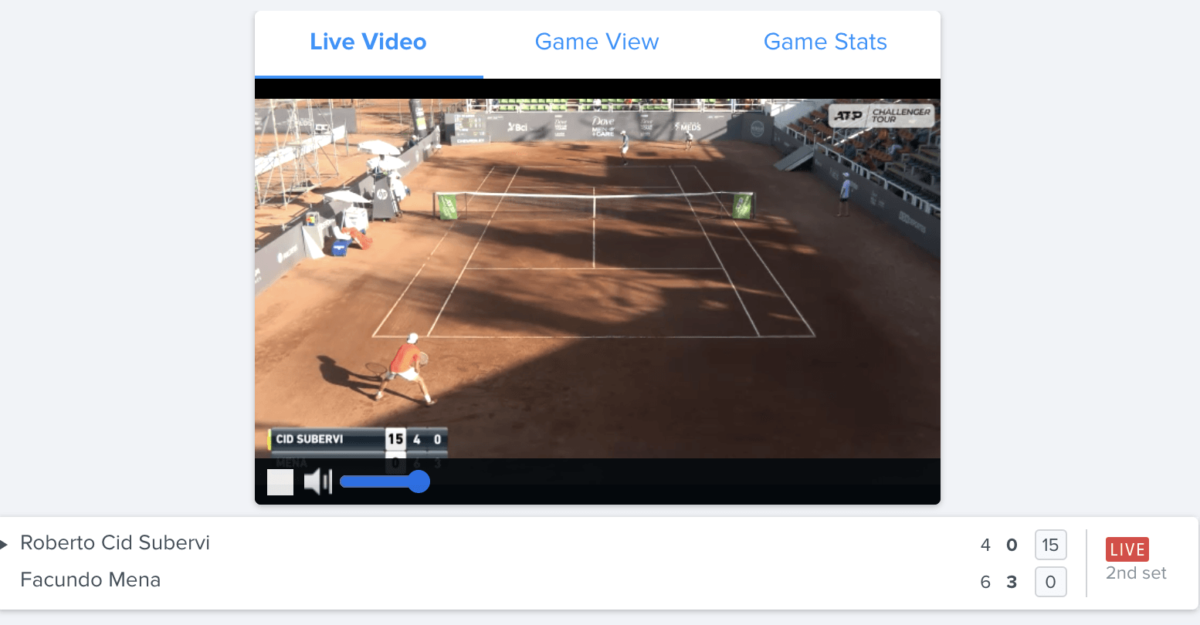 That's right, you can watch ATP tour matches for free just by registering an account with certain sportsbooks.
ATP Tour Qualifying Draws
Viewers in the United States are only able to watch ATP qualifiers through sportsbook accounts. Neither TennisTV nor any other streaming services offer qualifying tour matches.
This means that either FanDuel BetMGM or Bet365 is your best bet to view qualifying draw matches. While not all matches are produced and streamed on these sites, a number of them are, and they represent the only means of doing so legally. The legal streams provided by the sportsbooks are almost always faster and better quality than their illegal counterparts.
If you're the type of person who has to be betting on the sports that you watch, it's absolutely worth the time to create an account if you don't have one already and are planning to bet on qualifiers. It's the best way to watch the matches with the peace of mind that your stream won't go out. 
WTA Tour Main Draw/Qualifying
The WTA also maintains its own subscription service, known as WTA TV. Unfortunately for viewers in the United States, WTA TV isn't available, so you'll have to rely on Tennis Channel and Tennis Channel Plus to stream or watch any action, or you can opt for a similar method as the ATP Tour and register for an account with a tennis-streaming sportsbook.
While not every book in the United States offers streaming, many will include graphics geared towards following your matches, such as the one that FoxBet has below.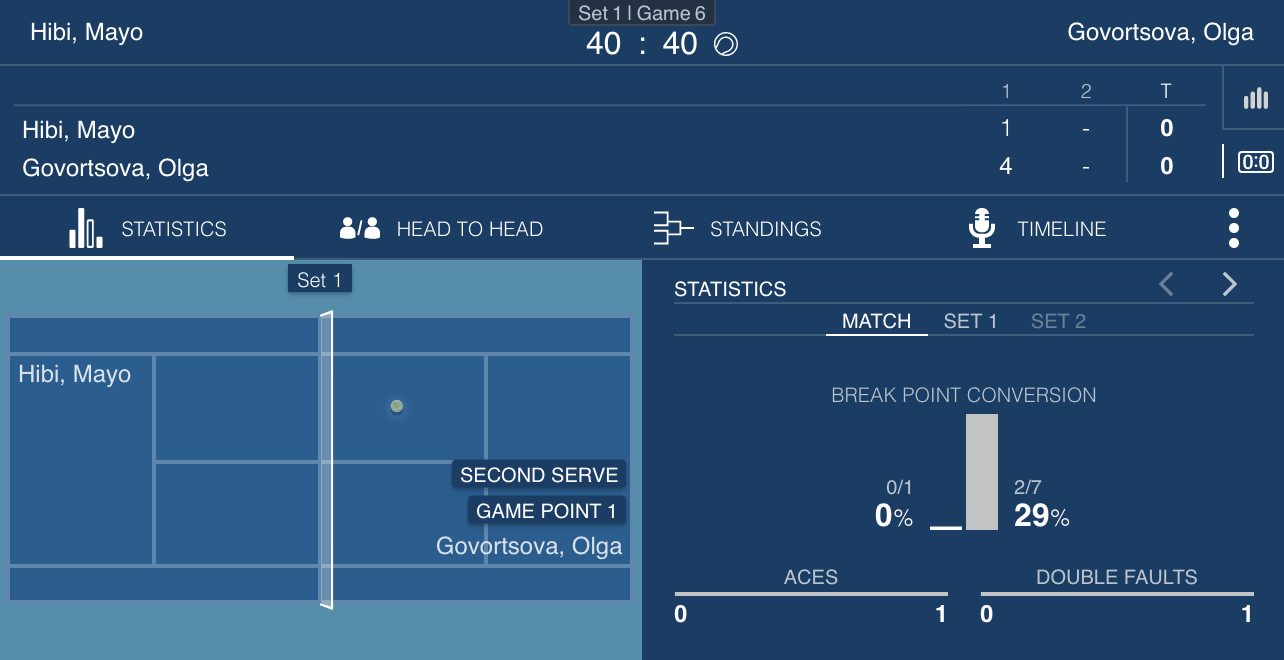 The same provisions apply to WTA Tour qualifying matches, as nearly no qualifying matches are streamed outside of the ones that sportsbooks provide.
ATP Challenger Tour/ITF Tour
Thanks in part to a large effort by the ATP to make Challenger Tour viewing more accessible, most matches are streamed online on the Challenger Tour website.
You can also use sportsbooks as you would with most ATP Tour matches. It is rare to find a Challenger match that isn't streamable, though there are some without a stream due to court circumstances or location.
The ITF Men's/Women's World Tennis Tour is the lowest level of professional tennis tours that is out there (though events such as the UTR Pro Series sometimes offer bettable matches with prize money). While some matches are streamed on the tour's website, those are also typically available with sportsbooks that stream tennis. 
How would you rate this article?
This site contains commercial content. We may be compensated for the links provided on this page. The content on this page is for informational purposes only. Action Network makes no representation or warranty as to the accuracy of the information given or the outcome of any game or event.