Resetting the Australian Open Field: Odds & Futures Analysis for Remaining Contenders
Credit:
Anadolu Agency/Getty. Pictured: Daniil Medvedev after his fourth round win over Maxime Cressy.
We're through Round 4 at the Australian Open, so it feels like a good chance to take a step back and evaluate where the field stands as we head into the business end of the tournament.
On the men's side, four of the top 10 seeds are out of the event, including Alexander Zverev, Andrey Rublev and Hubert Hurkacz (plus Novak Djokovic, who was out before the tournament started).
Here is where the Australian Open stands as we head into week two:
Daniil Medvedev (-110)
Projected path: Auger-Aliassime, Tsitsipas/Sinner, Nadal
The World No. 2 opened as the favorite for the tournament, and he's held true to that status throughout the event thus far.
Medvedev's biggest test came in a match against Nick Kyrgios, but the Russian stepped up to the plate and elevated his game when the Aussie began to elevate his. The match was filled with entertainment from start to finish, and Medvedev pushed back on some incredible moments from Kyrgios.
Medvedev opened the tournament at +145, so there hasn't been too much odds movement, largely because his biggest tests are yet to come. He has his first seeded test in the quarterfinals against Auger-Aliassime, and the two matches that follow will also be seeded opponents.
He's the prohibitive tournament favorite for a reason, and if you like his chances, this is still a great price to get in on a man that will be hard to take down.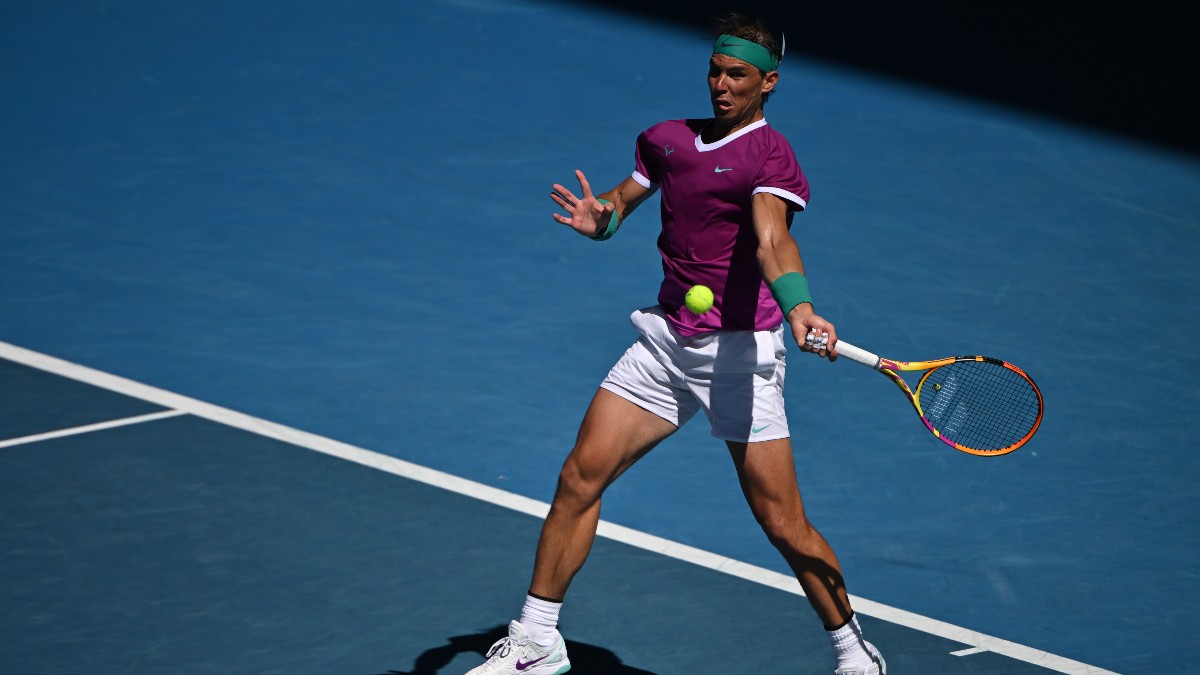 Rafa Nadal (+270)
Projected path: Shapovalov, Monfils/Berrettini, Medvedev
The 20-time Slam champion has taken care of business thus far, but the draw has also been kind to him.
A path that originally could have included Hubert Hurkacz and Alexander Zverev prior to the semifinals has now become Adrian Mannarino and Denis Shapovalov, but Nadal has still weathered challenges nicely. He faced set points in the first set against Mannarino, but he recovered and dominated from there.
Nadal also got by Karen Khachanov in impressive fashion, handling a surge from the 28 seed with composure and dominance in the fourth set of their third round matchup.
He flew under the radar prior to the Australian Open, opening around 10/1, but a combination of quality performances and a bit of luck has allowed him to become the favorite of his half to reach the final.
Matchups with Denis Shapovalov and the winner of Matteo Berrettini/Gael Monfils are the only things that stand in his way of a chance at a 21st Slam title.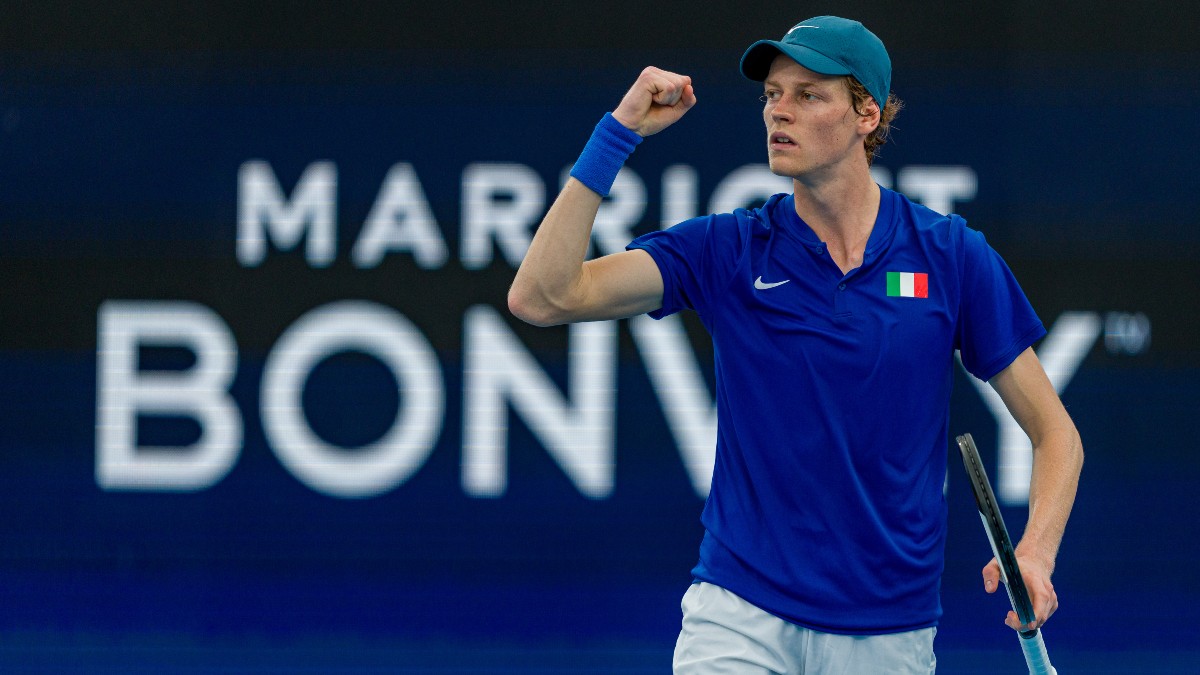 Jannik Sinner (+1100)
Projected path: Tsitsipas, Auger-Aliassime/Medvedev, Nadal
Someone that didn't fly under the radar as an underdog, Sinner was a popular dark horse pick prior to the tournament. Thus far, he's delivered on high expectations.
Sinner won his first two matches in comfortable fashion as expected, but he was given a test by a redlining Taro Daniel in the third round. Sinner displayed excellent composure and handled the challenge in truly impressive fashion. He backed that up with a dominant victory over Aussie Alex de Minaur.
The 20-year old enters his quarterfinal match with Stefanos Tsitsipas as a rightful favorite, but that match is going to tell us a lot about where Sinner stands against some of the top players in the game.
A win against Tsitsipas would offer him a match with tournament favorite Medvedev, a man who he pushed to a third-set tiebreaker just two months ago at the ATP Finals.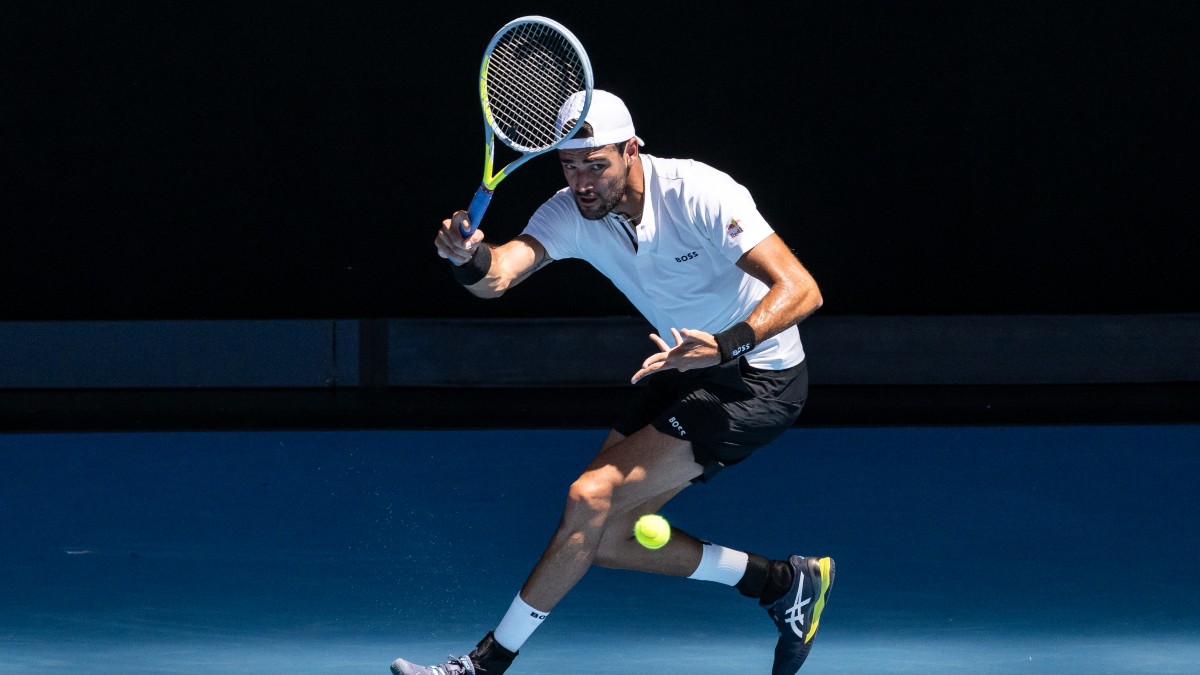 Matteo Berrettini (+1200)
Projected path: Monfils, Nadal/Shapovalov, Medvedev
Perhaps the man with the best value left on the board is the 2021 Wimbledon finalist.
Berrettini came into the tournament as a long 39-1 underdog, but he's shown that that number was a bit of a disrespect. Berrettini survived early tests before getting past Carlos Alcaraz in dramatic fashion. He followed that up with a straight sets victory over Pablo Carreno Busta.
The Italian's path to the final is as clear as it can be for a 12-1 underdog, with matches against Gael Monfils and Shapovalov/Nadal all that stands between him and a final. On a fast hard court like the ones that are played on in Melbourne, it's hard to ignore the value that you can get on Berrettini.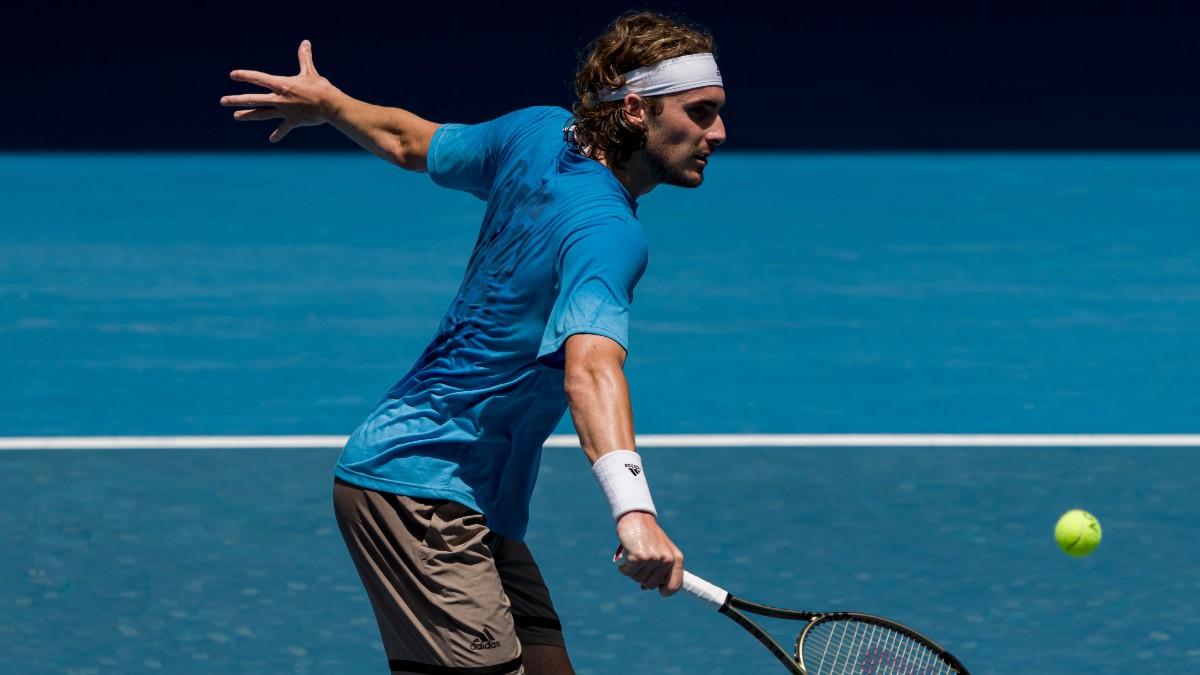 Stefanos Tsitsipas (+1400)
Projected path: Sinner, Medvedev/Auger-Aliassime, Nadal
The Greek didn't come into this tournament with big expectations from the public as he hadn't won a full match since October 26. However, he's defied expectations and done well to get to the quarterfinals.
Most impressive was a five-set victory over Taylor Fritz, the surging American who came into the match only as a short underdog.
It's hard to see Tsitsipas getting through Medvedev in these conditions, but with a bit of luck and an important victory over Sinner, he may not have to get by the sturdy Russian.
At +1400 and a projected path that includes Sinner, Medvedev and Nadal, it's hard to get behind Tsitsipas as you could bet each match individually as an underdog, but he's shown that he has the pedigree to compete on the highest stages of the sport.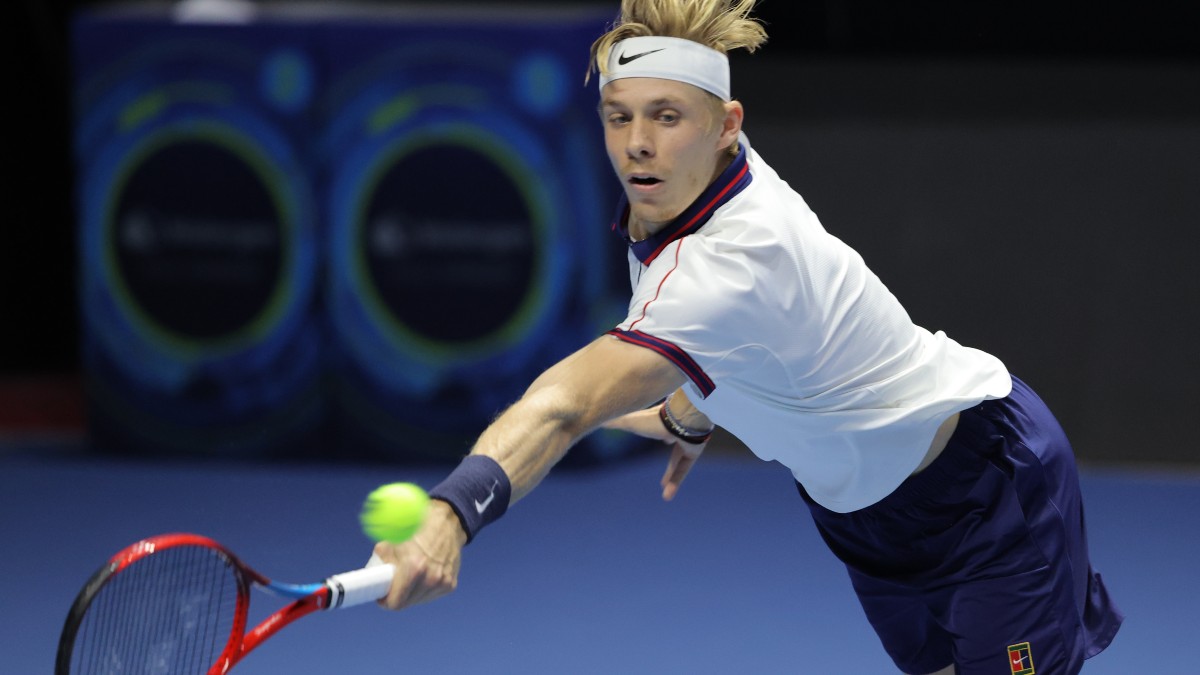 Denis Shapovalov (+1800)
Projected path: Nadal, Berrettini/Monfils, Medvedev
This is the first name where it feels like a title would be truly incredible.
While not taking away anything from the Canadian, he's +1800 for a reason. Not only would he have to get through Nadal, Berrettini/Monfils and likely Medvedev, but he's been erratic at times throughout the Aussie Open.
Shapovalov pulled off a massive win against one of the tournament favorites in Zverev, and he did so in dominant fashion, winning in straight sets and controlling the match throughout.
It's hard to justify a wager at +1800, once again because he'd likely be an underdog in all three of his matches, but if Shapovalov can play three matches at the level he played his last, he can beat anyone.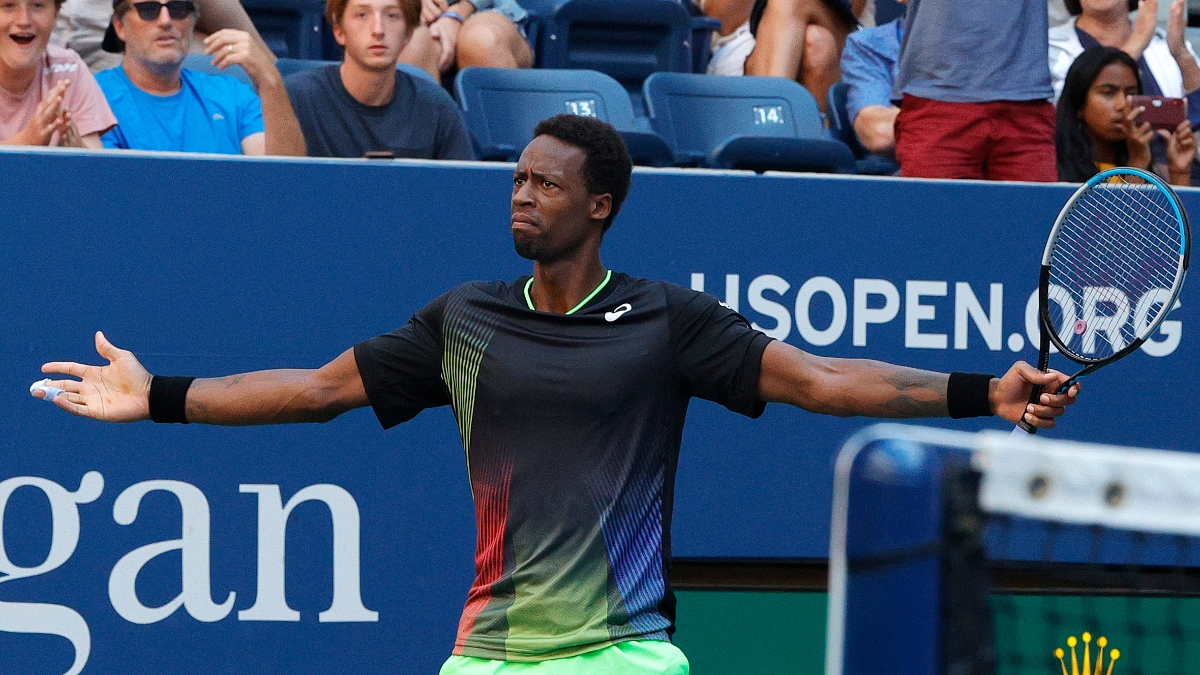 Gael Monfils (+2300)
Projected path: Berrettini, Nadal/Shapovalov, Medvedev
One of the coolest stories of the tournament has been the resurgence of Monfils, who was struggling to play at a high level throughout a large part of the last two years.
The 35-year old is yet to drop a set, but he hasn't really been tested too much. His best win came against Miomir Kecmanovic in the fourth round, and getting through that match in straights with the way the Serbian was playing was an impressive feat.
Nonetheless, getting past Berrettini, Nadal and Medvedev would be nothing short of remarkable, as each would likely be a physical battle. Taking Monfils at this number would be tough, but considering he opened at 160-1, it's clear that this run from Monfils has been quite strong.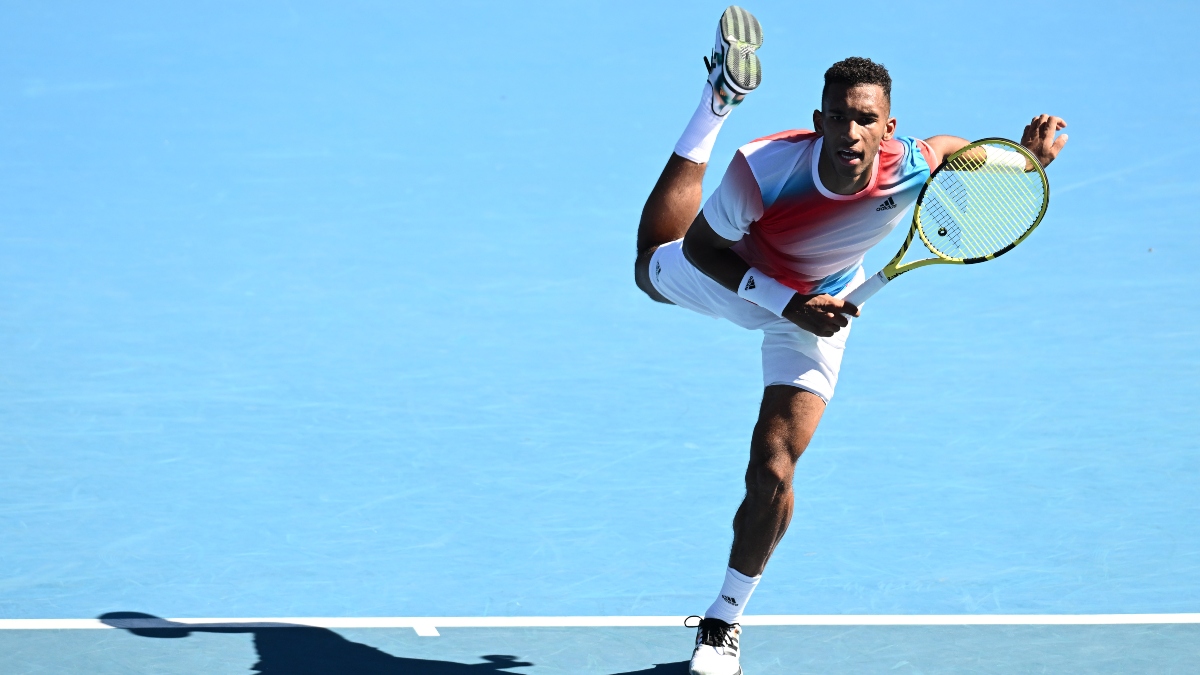 Felix Auger-Aliassime (+3000)
Projected path: Medvedev, Sinner/Tsitsipas, Nadal
No high seed had a tougher route in this tournament, and Auger-Aliassime has stepped up to the plate big-time.
Early round battles with Emil Ruusuvuori and Alejandro Davidovich-Fokina were as tough as they come for the first two matches of a slam, and subsequent matches with Dan Evans and Marin Cilic, two players with highly different styles, provided interesting challenges as well.
Auger-Aliassime throttled a passive Evans, and he recovered well from a slow start to get by Cilic. His reward? Medvedev.
While three more difficult wins would be required to earn his first Tour title in remarkable fashion, Auger-Aliassime feels like the most likely of the major underdogs at this stage that could pull off the incredible.
His first step would be winning as a +510 underdog, so there's quite a long way to go.
How would you rate this article?
This site contains commercial content. We may be compensated for the links provided on this page. The content on this page is for informational purposes only. Action Network makes no representation or warranty as to the accuracy of the information given or the outcome of any game or event.