Queen of Queens: Serena Williams Looks To End Grand Slam Drought At 2019 US Open
Credit:
Robert Deutsch-USA TODAY Sports. Pictured: Serena Williams
Serena Williams was listed as the favorite to win the 2019 US Open at +450 at Westgate Las Vegas SuperBook.
Serena has not won a Grand Slam singles title since the 2017 Australian Open, one of the longest droughts of her 22-year professional tennis career.
Evan Abrams takes a look back at Serena's impressive history at Grand Slams:
Editor's Note: Serena Williams faces Bianca Andreescu in the US Open Final on Saturday at 4 p.m. ET
January 28, 2017. That is the last time Serena Williams hoisted a Grand Slam trophy, defeating her sister Venus Williams at the 2017 Australian Open.
It was the 28th meeting between the two sisters and the 16th in a Grand Slam. This one felt a bit different though, with Venus making her first final in a slam since 2009.
Serena would go on to to beat her older sibling, 6-4, 6-4, to capture her 23rd Grand Slam title, the second-most all-time behind just Margaret Court, who has 24 titles.
Roughly three months after the Aussie Open victory, Serena announced she was pregnant and would miss the final three Grand Slams of 2017.
Fast forward to August, 2019.
The Drought
The fourth and final slam of 2019, the US Open, is about to start and Serena Williams is still stuck on 23 Grand Slam singles titles.
Serena missed a total of four Grand Slams due to the birth of her first child and has since played in six slams, making it to three finals.
In her career as a professional tennis player dating back to 1998, the 10 Grand Slams that have passed since her last win at the 2017 Australian Open is the longest drought of her career…
Since the win over her sister in Melbourne, Serena has played in six Grand Slam events without a title. That is the third-longest stretch of her career. From 2000 to 2002 and 2007 to 2008 Serena went seven slams between trophies.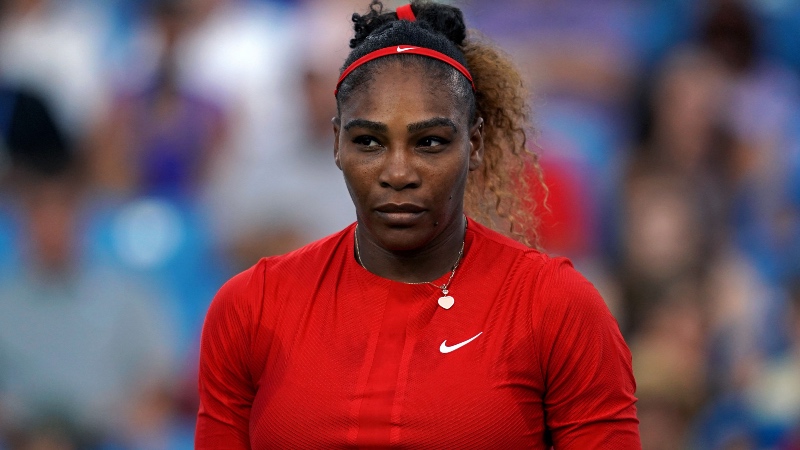 There are a few similarities between Serena's current Grand Slam drought and the one she experienced over a decade ago:
Serena began the streak after an Australian Open win (2007 and 2017).
Serena in 2008 ended the streak at the US Open, something she is looking to do in 2019.
In the 2008 Wimbledon tournament, the Grand Slam before she broke her streak, Serena lost in the final against her sister Venus. She lost in the 2019 Wimbledon Finals against Simona Halep in 2019.
The Favorite
Serena Williams is listed between +350 and +500 to win the 2019 US Open depending on the sportsbook and is the favorite to take home her record-breaking seventh US Open title.
In the last decade, Serena has been listed at +350 or higher to win a Grand Slam prior to Round 1 nine times prior to the US Open and the results have not been pretty…
Trouble Finishing
Serena Williams is 70-23 (75.3%) in tournament finals throughout her career — there is a reason she is widely considered the best tennis player ever.
Between 2012 and 2015, Serena played in 32 tournament finals and she went an incredible 30-2 with 23 of her 30 final wins coming in straight sets. Her only two losses in that span? Both to Victoria Azarenka in three set matches.
Recently though, Serena has had her issues in tournament finals, as she is 3-6 since 2016,  losing to five different players in that span.
She has currently lost three consecutive Grand Slam finals, at Wimbledon twice and at the US Open, the first time that has ever happened in her professional career.
"The Queen of Queens"
On the morning of September 8th of 2014, Serena Williams was dubbed the "Queen of Queens."
She had captured her third consecutive US Open singles title, including her fifth Grand Slam (she has six now). She never even dropped a set enroute to the crown.
With her sixth US Open title back in 2014, Serena also tied Chris Evert for the most singles titles in the Open Era. Evert completed the task between 1975-1982, while Serena has won six titles between 1999 and 2014.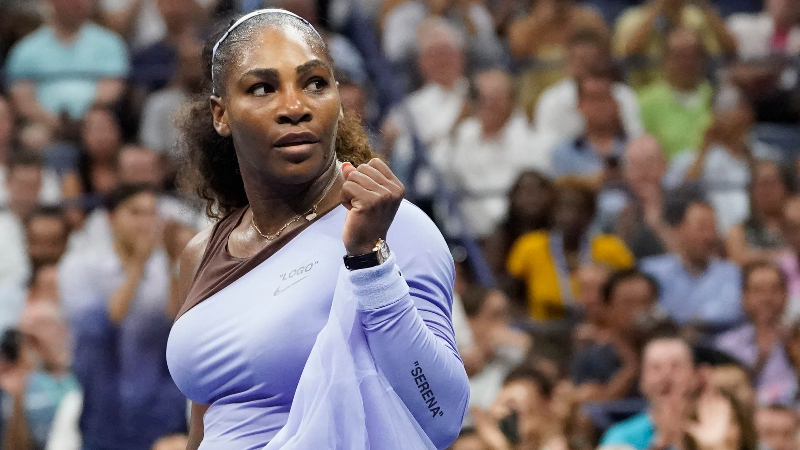 Since the win five years ago, where none of Serena's opponents even won four games in a set, here is how she has performed on the courts in Flushing, Queens…
2015: Semifinal loss vs. Roberta Vinci as a -2500 favorite
2016: Semifinal loss vs. Karolina Pliskova as a -555 favorite
2017: Missed due to birth of child
2018: Final loss vs. Naomi Osaka as a -294 favorite
Serena has failed to win the US Open in three consecutive tournaments, losing in the semifinals twice and the final once.
Since the beginning of her career in 1998, she has only failed to win the US Open after at least three attempts one other time, between 2004 and 2007, where she never even made it past the quarterfinal.
Serena's last Grand Slam singles title at the US Open came all the way back in 2014, which is currently her longest drought of any Grand Slam.
How would you rate this article?