Sobel: 100 Things on My Mind After Europe's Ryder Cup Blowout of U.S.
Credit:
Brian Spurlock-USA TODAY Sports. Pictured: Tommy Fleetwood
Europe blasted the U.S. to win the 2018 Ryder Cup by the score of 17.5-10.5.
Where did U.S. captain Jim Furyk go wrong? Why does the U.S. keep losing on European soil? What should we make of Tiger Woods' 0-4-0 record?
Jason Sobel covers all the fallout from the American team's flop in Paris.
SAINT-QUENTIN-EN-YVELINES, France — As Ben Crenshaw once famously said, "I'm a big believer in fate."
I'm also a big believer that fate appeared to be on the side of the Europeans all week.
Things just never seemed to go the Americans' way, as they lost the Ryder Cup by a score of 17.5-10.5.
And just like after every Ryder Cup loss, there's plenty of consternation and criticism to go around Sunday evening.
Here are 100 takes to second-guess all of the second-guessing.
1. A new era of Ryder Cup dominance has been established. No, not European dominance. And not the dominance of American incompetence. This is home team dominance. It's dominance from whatever team is on home turf, with the majority of fans cheering wildly in support.
2. I get it. In a bubble, this seemed like just another year when the U.S. team came overseas and got trounced. If we look big picture, though, this could wind up being a continuing trend, the home-field advantage being worth a handful of points each time.
3. Final score from the last three Ryder Cups: 17.5-10.5, 17-11, 16.5-11.5. All three competitions were lopsided victories for the home side.
4. Just think of it as the Ryder Cup reimagined as the NBA Finals, with the home team just holding serve in every game and the road team knowing it's at a disadvantage before it even starts.
5. I've seen where some observers criticized this week's course setup, stewing over how the tight fairways and thick rough and slower greens played into the hands of the Europeans.
Well, yeah. That's the whole point. The home team is charged with setup — and if the captain isn't using that to his advantage, he's doing it wrong.
6. Yes, I fully expect Whistling Straits, the host venue in two years, to be 9,000 yards with the widest fairways you've ever seen.
7. Is that an exaggeration? Just a bit. Will it go against what every golf purist wants to see in the architecture of a modern course? Absolutely. Is it the best setup to give the U.S. side a chance to win? No doubt.
8. Captains matter. Players play, absolutely, but the captains are responsible for setting the tone and controlling the strategy. Thomas Bjorn stuck with his, while Jim Furyk seemed to be throwing stuff against a wall to see what would stick. That surprised me.
Furyk has always been one of the game's most prepared players, but it felt like his counterpart was always two steps ahead.
9. It also felt as if everything was moving too fast for Furyk, like a rookie middle linebacker who was All-America in college but can't get the game in front of him to slow down once he reaches the pros. Bjorn saw things much more clearly. Furyk started guessing. That's rarely a winning strategy for a captain.
10. Here's the thing about being a Ryder Cup captain: If your team wins, you're a hero. If your team loses, you're a goat. (And not GOAT, like in the good way.) There's no in between.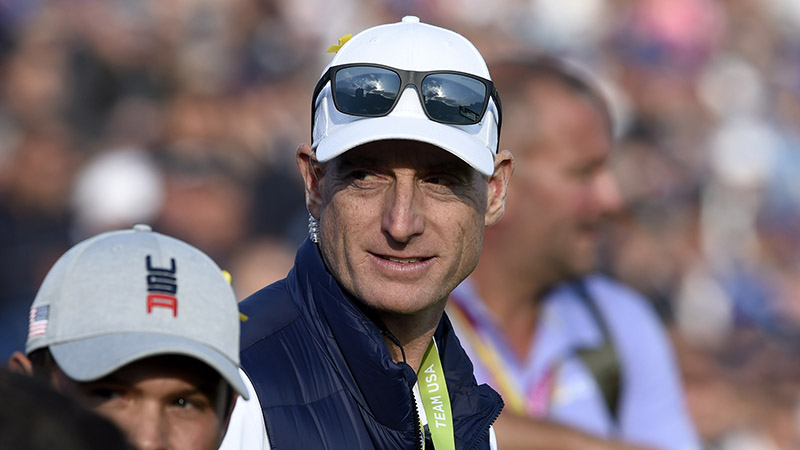 11. The one quote I kept thinking about while watching Furyk's pairings unfold? Mike Tyson. You know the one: "Everybody has a plan until they get punched in the mouth."
12. Here's the biggest differential this week: Europe's captain's picks went 9-4-1. The U.S. captain's picks went 2-10.
13. "I'm not very good at adding up but I'm sure if I put these numbers together, they make the difference in the score. I think I got it right," said a very satisfied Bjorn, whose four wild-card selections were much more controversial than those of Furyk.
14. Furyk's picks were Tiger Woods, Phil Mickelson, Bryson DeChambeau and Tony Finau. Other than a few boobirds calling Mickelson a homer pick, there was hardly any dissension from the masses when these picks were announced.
15. All of which makes the revisionist history from American fans so cringe-worthy. Exactly one week earlier, Woods was being celebrated for his long-elusive 80th career PGA Tour victory, but on Sunday, there were those who insisted he shouldn't be on the team. They blamed Mickelson for his part in the loss.
16. I understand. Those two, in particular, posted a combined 0-6-0 record for the week and deserve to be lambasted for their poor performances.
But to insinuate now, after the fact, that neither one of them should've been picked is the lamest form of Monday morning quarterbacking.
17. I mean, who else did you want on this team?
18. Xander Schauffele? He ranked 122nd in driving accuracy this past season.
19. Kevin Kisner? He had one top 10 in the past five months.
20. Keegan Bradley? His first win in six years came an hour before the final pick was made.
21. Billy Horschel? He's played five majors in the past two years — a T-35, a T-48 and three MCs.
22. I wrote a few months ago that captain's picks should be reserved for the four players who can best help the team win, not the four who "deserve" it the most. I still believe that, but even with this venue's narrow fairways, the other candidates weren't better options.
23. Mickelson went 0-2-0 as a captain's pick and wound up conceding the final point after hitting a tee shot into the water on the par-3 16th hole. But in a seven-point loss, he didn't hurt as much as the chorus of critics would lead you to believe.
24. There are two separate issues at play here — the choice of Mickelson to make the team and the decision on where to play (and not play) him.
Let's not pretend he was merely a captain's pick because he's a buddy of Furyk and there was favoritism involved; Phil was 10th on the points list at the end of the qualification process and top 10 in birdie average and putting.
What he lacked in driving accuracy, it was assumed he'd make up for in those areas and leadership skills. Kinda sounds like a guy you want on the team, doesn't it?
25. I realize there was criticism of Mickelson playing foursomes instead of fourballs on the first day. But there was a reason for that.
Furyk put his four best pairings out to get an early lead, gain some momentum and take the crowd out of it. That's exactly what happened, for a little while.
Would you have preferred to play Mickelson over Finau or Rickie Fowler or Brooks Koepka? Those guys all helped earn a point in those matches.
So, if you want to look at it from a statistical standpoint, you're saying you'd take a point off the board in favor of an unknown commodity in Mickelson.
26. Whoever replaced him likely still would've gotten whupped that afternoon by Sergio Garcia and Alex Noren, who played lights-out.
Sorry, but in this scenario, I think the Day 1 score, which was ultimately 5-3, had a better chance of being 6-2 than 4-4.
27. I fully expect that Mickelson has played his final Ryder Cup match. What a run. You've gotta be pretty damn good to be the losingest player in Ryder Cup history, you know. It's hard to think he'll have a chance in two years, when he's 50 years old and eligible for senior tour events.
28. What to make of Tiger? Apparently, like an insular kindergartner, he does not play well with others. Woods' singles loss to Jon Rahm was just the second of his Ryder Cup career — and first since 1997 — but he's now 9-20-1 in partnered matches.
29. There's really no good explanation for it. Furyk gave him Patrick Reed for two matches, who has been a Ryder Cup king for the last few years. It just didn't work.
I don't blame the captain, though. What else do you do?
The guy just won a week ago, so in theory, he's in good form. Furyk sat him for Friday afternoon's foursomes session. Should he have sat more? I guess the answer is yes, but it's not like Tiger was ever playing terribly, either.
30. There was some talk about Woods possibly re-injuring his back during the week. I don't think he was hurt, but I also don't think he appeared completely healthy, either. It almost seemed like all the wear and tear of playing the entire season and winning last week finally took its toll on him when he got to France.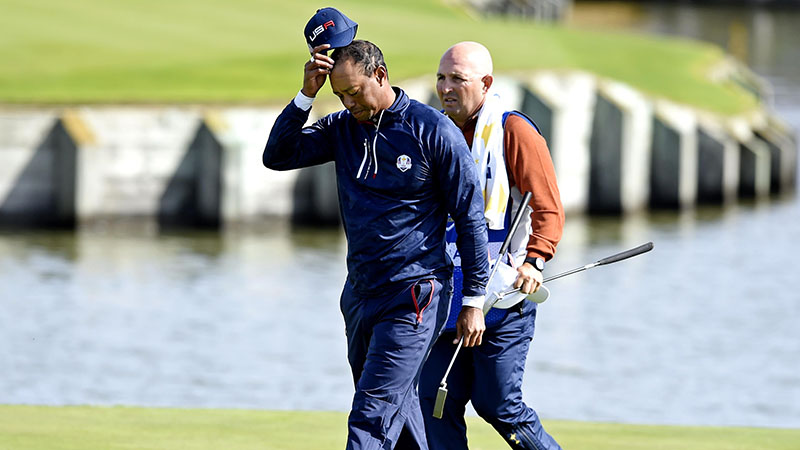 31. Not on the team, though? That's a terrible take.
32. Think of it this way: If Tiger had won the Tour Championship, then came to Paris only as a vice captain, every time one of the other captain's picks failed to hit a good shot or secure a point, the entire world would've been saying, "If only they had Tiger on the course instead of in the team room …"
33. Look, I get the knee-jerk reaction of watching Woods and Mickelson scrape it around and wishing there were somebody else out there instead. Don't act like there were a whole lot of viable candidates, though.
34. The I-told-you-so crowd gets pretty loud once the result is over, doesn't it?
35. Although, I will admit this: It's more than a little ironic that the U.S. had four guys in the team room — Furyk, Steve Stricker, Zach Johnson and Matt Kuchar — whose games were probably more suited to this course than most of the players on this team.
36. Speaking of Stricker, we should assume he'll be the 2020 U.S. Ryder Cup captain.
37. I mean, right? Is there another option? Put the Wisconsin guy back in Wisconsin and let him go to work.
38. What, you want a more radical option for captain? Quick reminder: Tom Watson. That was as a radical option. It didn't work.
39. Maybe Mickelson gets the gig for 2022 in Rome. I'm not sure. I've heard rumors it could be Tiger. I think we all have Phil earmarked for 2024 at Bethpage.
40. Think about it: The Ryder Cup on the Black course. As a native Long Island guy, I can't wait. It's gonna be electric.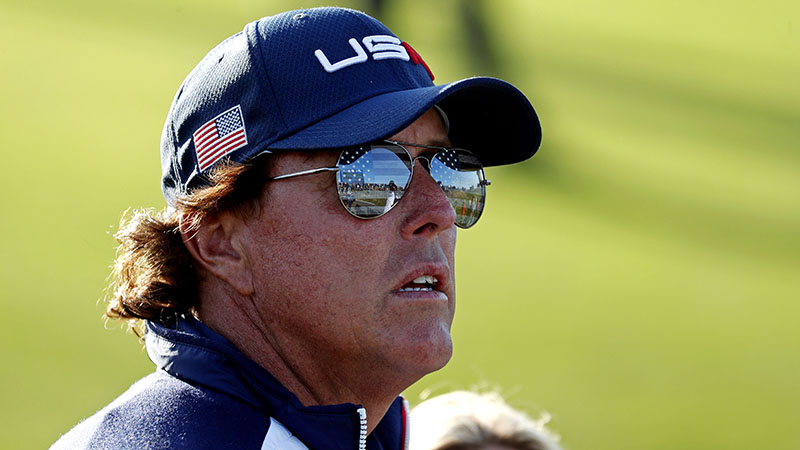 41. I've also maintained for a while that I can envision Mickelson becoming captain once, then keeping the job in perpetuity, providing a semblance of continuity found with USA Basketball and USA Soccer.
42. Tiger? I get the sense he'd be just fine with a continued vice-captaincy, providing advice and setting up pairings while leaving all the front-facing PR and media obligations to his buddy Phil.
43. We'll see. Tiger will captain the U.S. team at next year's Presidents Cup. He (and we) will quickly understand whether he's up for all the rigors of the job or whether all the minutiae will outweigh the aspects of it that he really enjoys.
44. I'll make one guarantee right now: The first-tee grandstand at Whistling Straits will have seating for at least 7,001 people.
45. If Le Golf National's grandstand could hold 7,000, Herb Kohler will make sure he does it a little bigger and a little better.
46. Speaking of that grandstand this week, here's what I would have done: Fill in the tee box with 7,000 more seats, move the tee up 100 yards and turn it into a driveable par-4, with 14,000 wild fans imploring players to try and go for the green over water with their first shot of the day.
47. You know who I would've enjoyed watching three days of coverage alongside? Paul Azinger. It still baffles me how he captained the team to a momentous victory in 2008, when he employed player pods and personality profiling, but hasn't been back in an official capacity since.
48. My guess is that Azinger has some very sharp thoughts on Furyk's pairings — why some didn't work and how they could've been better.
49. If I'm the next captain, my first phone call isn't to anybody in the task force. I'm getting Azinger on phone, soaking up everything he has to say. Then I'll make sure he's in the team room at Whistling Straits.
50. Back when Europe was winning eight of 10 Ryder Cup titles between 1995 and 2014, much of the continued success was explained away by their camaraderie.
As the theory went, they traveled together and hung out together and ate together and drank together, so when the time came to play golf together, they were more natural teammates.
Like I said, it was a theory. I'm not sure it was a great one, though — and I don't think it still works.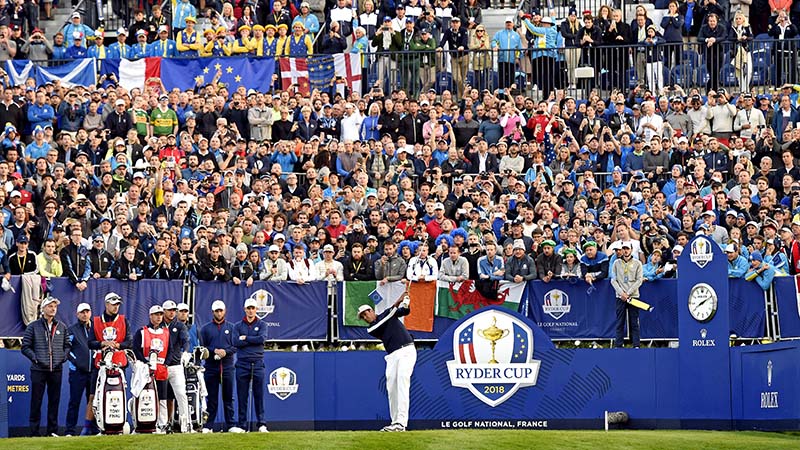 51. In fact, prior to this week, I wrote a piece about how the younger generation of American players have flipped this script. They're all buddies, they practice together, they even take vacations together. Whereas the Europeans have become more spread out, competing in worldwide events throughout the year, the Americans have become closer, both during tournament weeks and their downtime.
52. Don't believe it? I proffered this theory to a player on Europe's team a few weeks ago, asking for his thoughts. He simply smiled and nodded his head, but wouldn't say a word on the record, the implication being that he knew I was right, but he also knew he couldn't say it and create an unnecessary pre-tourney controversy.
53. Keep that in mind as you watch highlights of the European players singing and dancing and hugging each other in celebration. They're not necessarily better friends. They don't like each other more. Success, though, breeds those closer relationships.
54. You know, it's funny — I didn't see anyone criticizing the American players for a lack of passion two years ago at Hazeltine.
So, we're really supposed to believe that they didn't care enough four years ago, cared a lot two years ago and didn't care enough this year? Sorry, but there are more than a few holes in this logic.
55. That said, let's not confuse "didn't care enough" for "not emotional enough." Trust me, the players care.
But it's true: Even when leading matches and after winning points, the U.S. players just seemed flat. Maybe that's a byproduct of playing in front of the opposition's crowd.
56. They sort of took on the personality of Furyk — never too outwardly excited and never too discouraged, which is the proper psychological strategy for a major but probably needs to be altered for a Ryder Cup.
57. Here's one narrative I can't understand: Even after the Ryder Cup was over, some were questioning why the previously strong team of Jordan Spieth and Patrick Reed never played together.
58. From the Reed perspective, I get it. He never got things going with Woods as a partner, only claiming a point once he played a singles match.
59. Spieth, though, was terrific for two days alongside Justin Thomas. They went 3-1-0 as a duo, so I'm not sure why anyone would presume that Spieth might've fared any better alongside Reed.
60. I don't know anything about anything, so just spitballing here: If Reed wanted to remain partners with Spieth, he probably shouldn't throw him under the bus in regular-season PGA Tour events when trying to get a ruling from an official.
That happened six months ago. You know Spieth must've seen it.
61. Some have made the correlation between Thomas being the only American to play the Open de France and him leading the U.S. in points this week.
Maybe he was a little more familiar and comfortable on the venue, but as one highly ranked player once told me: If you can't figure out a golf course in three days of practice, then you're probably doing it wrong.
I'm sure playing that event didn't hurt JT, but I'm not so sure it helped him as much as some would believe, either.
62. It's short-sighted to think more American players should have played that tournament. It was two weeks after the U.S. Open and one week after the Travelers Championship, which many of them played.
Tough stretch in the middle of the summer. Gotta take a break somewhere.
Kudos to Thomas for making the trip, but that doesn't mean others should've followed suit.
63. Disagree? Try this: Go on the road for a two-week work trip. Work all day, stay in hotels at night, take a bunch of flights all over the place. After those two weeks, instead of going home, fly overseas and do it all over again.
64. Sure, it's "just" golf. I'm not saying it's impossible. I'm just saying put yourself in those shoes before telling 11 other guys where and when they should do their jobs.
65. Related: Nobody blasted the Europeans for not playing the Hazeltine member-guest two years ago.
66. (Yes, that was a joke.)
67. OK, this has been pretty negative so far. Let me shine a light on some of the bright spots for the U.S. team this week.
68. Webb Simpson won The Players Championship, finished top-20 at all four majors and knocked off the world's No. 2-ranked player in Sunday singles.
For a guy who struggled with his game for so long, he might be the most consistent American golfer there is right now.
69. Finau is a big-game hunter. He carded six birdies in disposing of previously undefeated Tommy Fleetwood in singles, 6 and 4.
Still hard to believe he has only one career win, but I'm guessing he gets double that total next season alone.
70. The task force — the one we all chuckled about four years ago — is actually working. I know it doesn't seem like that, based on the score alone, but the team's demeanor after this loss was still that of a cohesive unit, unlike the dumpster fire that unfolded four years ago.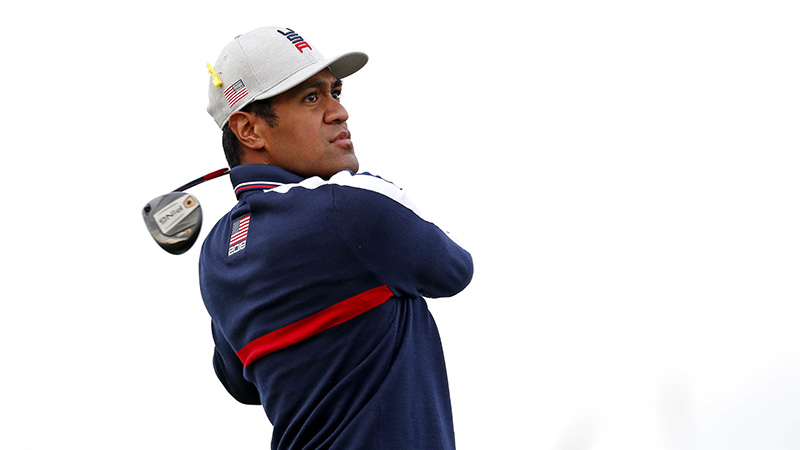 71. Mickelson wasn't afraid to call out the captain back then, but after this one, he only had good things to say about the experience.
"We had phenomenal leadership," he said. "We had great vice captains. We were put as players in a position to succeed. These guys up here are such great players that if you put these players in a position to succeed, they most often will. Unfortunately, it didn't happen this week."
72. I'm gonna take a wild stab at what the U.S. team might look like when they play a home game two years from now.
73. Justin Thomas. Jordan Spieth. Brooks Koepka. Rickie Fowler.
74. Those are the free Bingo squares. Unless there's some sort of injury for any of them, it's hard to see them not making the team.
75. Patrick Reed.
76. His reputation will precede him. Even if he doesn't make it on points, Reed will be given preferential treatment for a potential captain's pick, if necessary.
77. Tony Finau and Bryson DeChambeau.
78. This was their first team, but it's hard to believe it'll be their last.
79. Dustin Johnson?
80. I offer this one with a question mark. Yes, he's the No. 1 player in the world; yes, he's a tremendous talent. But he'll be 36 in two years and I can see DJ being less motivated than others to remain at the top of the rankings, especially if his private life is any bit as tumultuous as the tabloids would like us to believe.
But yeah, I do think we'll see him on the team in two years. Hard to think otherwise.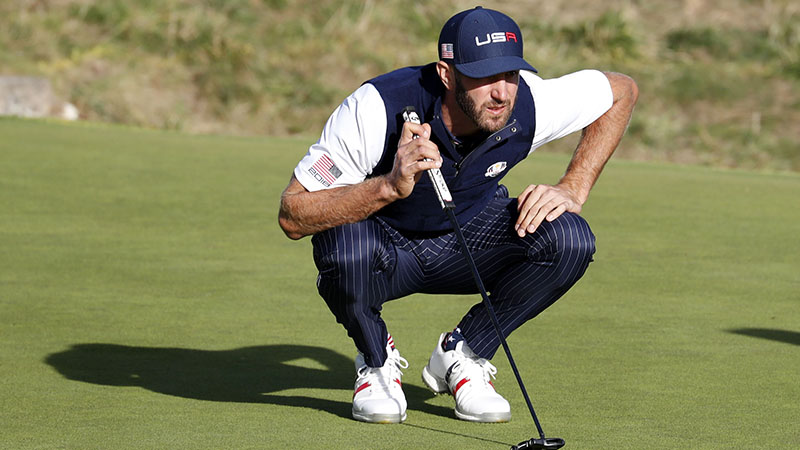 81. Xander Schauffele.
82. He's better than he gets credit for and still maturing as a professional. I'm gobbling up as much X-man stock as I can find.
83. Patrick Cantlay.
84. Tremendous ball-striker who probably wasn't too far off from making this year's team, if he'd just played a bit better in some of the bigger events.
85. Peter Uihlein.
86. I considered Aaron Wise, Julian Suri and Beau Hossler in this spot, but I think Uihlein is going to put things together soon and be a top-20 type of player.
87. Sam Burns.
88. Hey, two years ago, you never would've placed DeChambeau on this kind of list. I need to have a young, off-the-radar guy, so Burns is my choice.
89. Alright, back to the negative stuff now.
90. There are coincidences in golf and then there are definitive patterns and trends.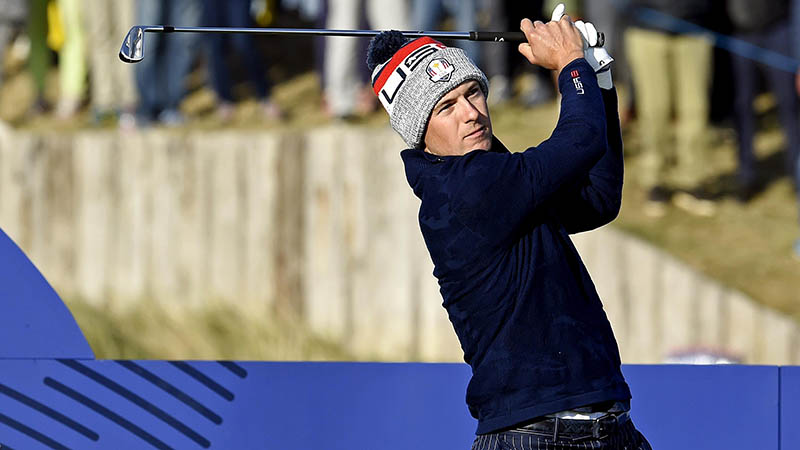 91. The U.S. team will arrive in Rome four years from now having failed to win on European soil for 29 years. Not a coincidence.
92. Woods has lost seven consecutive partnered matches at the Ryder Cup. Not a coincidence.
93. Spieth is now 0-for-his-career in singles matches at both the Ryder and Presidents Cups. Not a coincidence.
94. Bubba Watson is now 0-5-1 in singles matches in those same events. Not a coincidence.
95. What's the answer for all of it? Wish I knew. Hell, they wish they knew. If they did, maybe they'd figure it out and change it around.
96. Here's one idea: If these guys care about the Ryder Cup as much as they say they do, go play more Ryder Cup-style side matches during the year.
97. Instead of a quick nine-hole practice round on Monday of a regular PGA Tour event with three other guys, they should go play alternate shot for a few bucks and get accustomed to it.
98. Instead of playing with the same buddies in the usual Tuesday game, they should try out different partnerships and see the guys who enjoy playing together — or, more importantly, the ones who really don't enjoy it.
99. For all we know, Koepka and Simpson — complete opposite players and personalities — might click if they're playing a best-ball match together. Have they tried it? I don't know.
But if I'm the next captain, I want reports on different permutations of players beforehand, so I can know the ones that work and the ones that don't.
100. Fitting end to the week for the U.S. team: After their post-round news conference on Sunday evening, the players and captains piled into golf carts and took off toward the team room. Fowler, always accommodating, stayed behind to answer a few more reporters' questions.
As the rest of the team had already driven away, Fowler finished up, pressed on the gas pedal and … it wouldn't go anywhere.
He finally got it started, but for a solid minute, there was Fowler — just after a tough loss, finished answering questions, his teammates already gone, and he was stuck as a group of media members stood around watching him try to get out of there.
How would you rate this article?