Sobel's BMW Championship Betting Preview: Which Longshots Can Buck the Trend?
Credit:
Joaquin Niemann could be worth a look at the Greenbrier. Brian Spurlock, USA Today Sports.
The 2019 FedEx Cup Playoffs continue this weekend at the BMW Championship at Medinah Country Club.
The big guns have owned recent FedEx Cup events, but Jason Sobel thinks one longshot in this field has a chance to make a run.
As we prepare to break down this week's BMW Championship, let's take a look at the last 17 winners of FedEx Cup playoff events, dating back to the first start of the 2015 postseason:
Jason Day. Rickie Fowler. Jason Day (again). Jordan Spieth. Patrick Reed. Rory McIlroy. Dustin Johnson. Rory McIlroy (again). Dustin Johnson (again). Justin Thomas. Marc Leishman. Xander Schauffele. Bryson DeChambeau. Bryson DeChambeau (again). Keegan Bradley. Tiger Woods. Patrick Reed (again).
Anyone notice a trend?
Over the last half-decade, the playoffs have become the domain of the big boys. We can grouse about the FedEx Cup being clearly inferior to majors (duh) and the format rewarding the best players as opposed to just those who get hot at the right time (double duh), but there's no bellyaching over the quality of fields and winners during this time.
Of the dozen different players who have claimed a title since the beginning of the 2015 playoffs, eight are major champions and none of the other four (Fowler, Leishman, Schauffele and DeChambeau) would be a surprise if they were to win one next year.
Even from the introduction of these events back in 2006, very rarely has an off-the-radar pick triumphed. Recently, there hasn't been a Heath Slocum in the bunch — or should I say an Abraham Ancer or Harold Varner III, two talented-yet-still-winless players who finished in second and third place, respectively, last week.
To what can we attribute this pattern? There are certainly plenty of theories which can be offered, but I'll go with Occam's Razor: The simplest answer is the most correct answer. Which is to say, the best players keep winning playoff events because the best players are better than the other players.
How's that for some next-level analysis?
This week, the BMW returns to Chicago, being contested at Medinah Country Club for the first time, though hardly the first time Medinah has hosted a big-time event.
This was the venue for the 2012 Ryder Cup – Rory McIlroy and the police escort; Europe makes a massive comeback; the winners cry in the name of Seve Ballesteros – but it's also held two major championships in the past two decades. Tiger Woods won both the 1999 and 2006 editions of the PGA Championship, which should perhaps further the notion that if only elite players win FedEx playoff events and only the most elite of the elite players has won the last two majors here, that we should expect this week's champion from the short list of betting favorites.
A tree-lined, straightforward, big ballpark, Medinah is right out of the textbook for other classic Midwest courses – or, at 100 years old, maybe it served as the blueprint.
With only 69 players in the field, it's difficult not to expect another top player to triumph here. And sure, I like a few of 'em whom I'll list below, namely Justin Thomas, Patrick Cantlay, Justin Rose and Jon Rahm. I'll start the picks, though, with an outright who's more off-the-radar – and could pay big money if, unlike Ancer and Varner, he can make a playoff event his first PGA Tour win.
Outright Winner
One player to win the tournament.
Joaquin Niemann (80-1)
That's right – after an entire intro devoted to how and why the playoff have been dominated by only the best players, I'm going to completely reverse course and take the last man in.
Maybe I feel guilty for chalky selections in this category over the past few weeks, but I really feel like Medinah should set up well for Niemann's strengths. He enjoys playing tree-lined tracks where he can take some definitive sightlines off the tees.
While I certainly recommend an outright punt on the youngster at big money, remember: Don't be beholden to a specific category here. Since I like him to win, that means I similarly like him for top-five, top-10, OAD, DFS and matchup bets. In fact, he could be a smash play in those last two categories.
Other OADers
Potential selections for one-and-done options.
Justin Thomas (14-1)
Following the final round of the Northern Trust on Sunday, I went to dinner with a colleague who giving me a few of his OAD options for the coming week, which prompted this conversation:
Me: "Well, how are you doing in the pool?"
Him: "I'm way back, pretty much out of it, but I still want to beat a few of my buddies."
Me: "Then take a longshot."
Him: "But I saved a few really good players and still have them…"
Me: "Chances are, so did they."
We're at the point in the year where OAD picks are less about which player you think will win and more about strategy. If you're near the bottom, take a chance on a player nobody else will pick and hope he crushes it this week. If you're near the top, play it safer and stick with the chalk.
Thomas is a safer play; he's a guy I really like if you're right near the top of a pool and want to remain there going into next week. Unlike some of the other big names, he needs a strong week to give himself a chance at winning the scoring-slotted Tour Championship.
Jordan Spieth (28-1)
I mean, your guess is as good as mine at this point.
I get it: We're supposed to be using analytics and information to reach an educated conclusion, but when it comes to Spieth, I give up.
He's not that far removed from being a complete fade for me, but there are glimpses he's turning it around. His final-round 67 on Sunday was not just a better score, but he seemed to play quicker and with less strategizing than usual – as if he said to himself, "Whatever I'm doing on the weekends isn't working, so let me just go out and play freely and see what happens." Granted, his swing wasn't much better, but his short game was predictably brilliant.
If you've been scared off from Spieth's roller coaster ride and haven't picked him yet in OAD – and if, as I mentioned earlier, you need to make up some ground – I like him as a potentially low-owned pick who could pay off major dividends.
Top-Five
One player to finish top-five.
Jason Kokrak (12-1 for top-five)
Let's see … one of the PGA Tour's longest tracks … and one of the PGA Tour's longest hitters … and he's riding a little heater … and he likes going back to his roots and playing Midwest golf … and he's still 12-1 just for a top-five.
Yes, it's safe to say I immensely like this play.
Kokrak has only cashed one top-five wager all year – a T-2 at the Valspar Championship – but he's enjoyed six finishes of 12th-or-better in his last 14 starts, which suggests he's knocking on the door. With only 69 players in the field, he only needs to land in the top-7% this week.
For a guy trending in the right direction who should be a nice course fit, I'm in.
Top-10
One player to finish top-10.
Patrick Cantlay (+175 for top-10)
Same bet, different week.
After four straight starts of top-10 results, culminating with his win at the Memorial Tournament, I started thinking: Hey, this guy is pretty good at finishing in the top-10. Sounds like a good bet to make.
Since then? He's posted results of 21-15-41-12-12, now failing to cash this bet by a single stroke in two straight events.
Like a roulette ball that keeps falling in red when you're betting black, might as well just keep doubling up on Cantlay for a top-10, because at some point, it's inevitable. This feels like the week.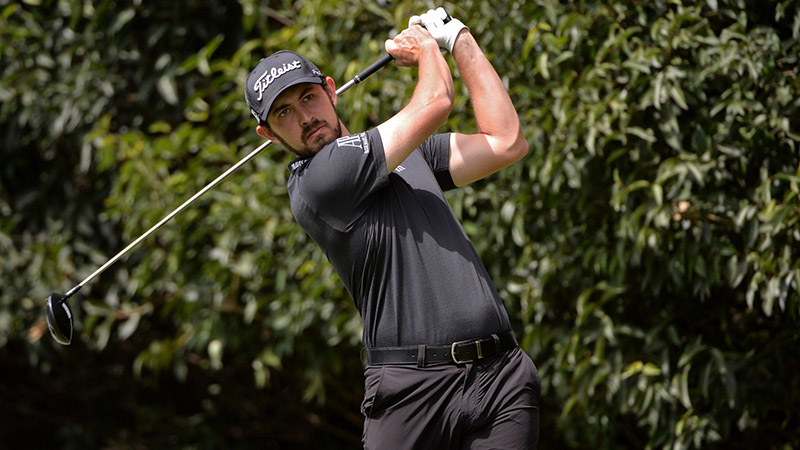 Top-20
One player to finish top-20.
Ryan Moore (+167 for top-20)
I once asked Moore at which event he'd pick himself if he could only choose one. His answer: The Memorial, because he loves how Muirfield Village suits his game.
This is a story I inconveniently forget before the Memorial begins most years, only to see his name on an early leaderboard and start kicking the nearest table leg.
In any case, I'll try to make it up to you here, as Medinah and Muirfield own a lot of similar characteristics.
Moore went through some dark weeks not too long ago, even parting ways with his long-time caddie, but back-to-back 18th-place finishes have him trending in the right direction once again.
DFS Free Bingo Square
A safe plug-and-play option for DFS.
Justin Rose (DK $10,200; FD $11,400)
No player has been as consistently good over the past few months as Rose. Even though he hasn't won since January, he's been knocking on the door just about every week.
His last five starts: 10-11-20-3-13.
Sure, with a limited field and no cut, there's more of an onus on being perfect this week instead of being safe, but if you want a big name who appears least likely to mail it in and finish T-53 for the week, Rose is the guy.
DFS 'Dog
A lower-priced option for DFS.
Byeong Hun An (DK $7,400; FD $8,300)
Simply put, Ben An is way too cheap for his talent level.
I'm going back to the Memorial corollary here, as he lost in a playoff last year and finished T-17 a few months ago. This is another guy who's been trending in the right direction and whose game should fit the course.
At well below the average price in both DK and FD, he should alleviate some salary concerns while allowing you to load up on a few more studs.
First-Round Leader
One player to post the low score Thursday.
Patrick Reed (26-1 for FRL)
Six of the last nine PGA Tour winners teed it up again the very next week. Here's how they fared in the first round, just four days after those victories:
Chez Reavie: 65 (Rocket Mortgage)
Nate Lashley: 69 (3M)
Matthew Wolff: 67 (John Deere)
Dylan Frittelli: 68 (The Open)
Collin Morikawa: 66 (Wyndham)
J.T. Poston: 67 (Northern Trust)
It should be noted that none of these six players finished in the top-30 at any of the subsequent starts after their wins.
All of which leads us to a few definitive trends: 1) In the first round directly after winning, these guys are still amped up, playing on adrenaline and feeling good about their games; and 2) Very soon after, they all hit a wall and come crashing back to reality.
Reed is obviously a more established player than any on that list, but I still see a similar pattern taking place this week. Buoyed by his recent win, he should come out firing on Thursday, only for exhaustion to set in by the weekend. With that in mind, it's worth going after him as FRL this week.
Matchup Man
One player who should beat comparable players.
Bryson DeChambeau
Ever get in a fight with someone that affected you to the point you were shook when trying to accomplish any other tasks? Um yeah, me neither. But it probably sucks.
Bryson felt like he was in one of these fights with everyone last weekend — other players, fans, media — coming to his Saturday post-round interview session with guns blazing, going into a 16-minute diatribe about how he doesn't play slowly and fingers were irrationally being pointed at him.
By Sunday, he appeared in a much calmer frame of mind about the whole situation, one which should carry over to this week.
That's one reason I like him, especially to beat just one other player. The other? He's matched against Tiger Woods in most books. Granted, DeChambeau is a big favorite in this one (-185), but there's a very real possibility that once again, Tiger tries to give it a go, can't get loose and WDs after teeing off — a scenario which would cash Bryson in all matchups.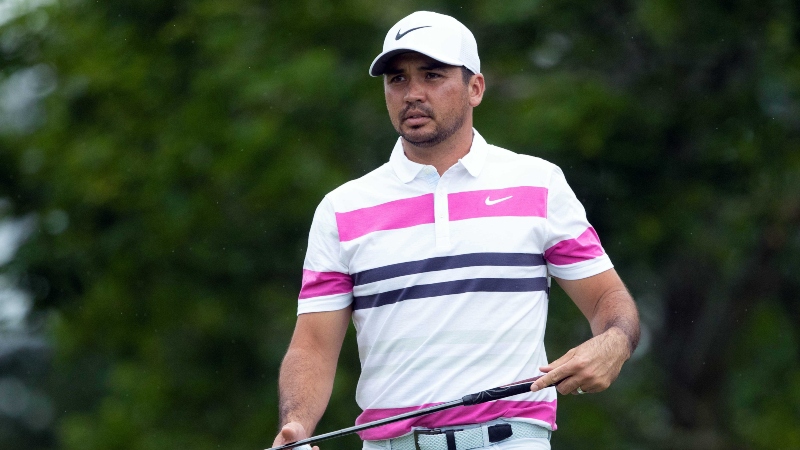 The Big Fade
One top player to avoid at this tournament.
Jason Day (50-1)
It wasn't so long ago that 50-1 odds on Day, anywhere, would've been an offer too good to refuse.
He's lost something, though – his game, his confidence, his edge; maybe all three – and his game is currently in shambles.
Without a win in 15 months and inexplicably outside the top-eight automatic qualifiers for this year's International team, it's difficult to point to one area of the game which is letting him down.
That actually makes me more bearish on him moving forward. If he simply wasn't driving it straight or wasn't holing enough putts, he could work in that specific area and make improvements. Instead, all of the numbers show he's just "fine" in every category without being great or terrible in any of them. It's way tougher to improve on that.
And of course, this was all before he split with caddie Steve Williams last week after just six events together, a parting which Day told Evin Priest of the AAP was "a disconnect of old-school and new-school."
Reading between the lines, Williams is a hard-ass who tries to toughen up his player, while Day is a guy who'd rather be coddled.
If it wasn't for the Presidents Cup, I might've expected Day to pack it in and call it a season already; other than maybe Sergio Garcia (who didn't advance to the BMW), there's not a guy out there right now who looks like he needs a break more than Day.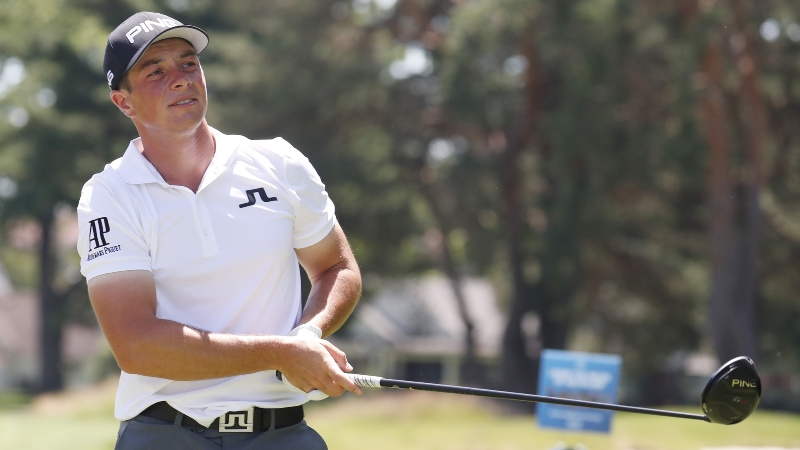 Off Tour
My favorite non-PGA Tour play of the week.
Viktor Hovland (10-1) to win Nationwide Children's Hospital Championship
When Hovland failed to earn his PGA Tour card in limited starts, there were people whining about how it was unfair that he wasn't allowed to count his amateur results toward that total.
Those people did not include Hovland himself, who early in his career seems to shrug and smile at any perceived misfortune, a mentality which should serve him well in the future.
As I tweeted after Hovland was "forced" to play the four-event Korn Ferry Finals in order to earn PGA Tour privileges for next season: If he's as good as we all think he is, then he's going to easily finish top-25 and we'll forget this whole thing ever happened.
He's playing at such a high level right now that I think Hovland can simply head to Columbus, win this week and have everything clinched by Sunday evening. If he can't, then bank on him again to win next week. If he indeed needs to play all four, I don't think he'll wind up without a trophy when they've eventually complete.
How would you rate this article?