2019 Hero World Challenge Betting Preview: Breaking Down the Entire 18-Man Field
Credit:
Butch Dill, USA Today Sports. Pictured: Xander Schauffele
Eleven of the world's top-20 players will compete in an elite 18-man Hero World Challenge field in advance of next week's biennial competition at the Presidents Cup, but you only needed to hear one of NBC's incessant promos this past weekend to understand which one of 'em remains The Needle.
"Two Weeks of Tiger," as it's being billed, begins with Tiger Woods hosting this week's event in the Bahamas, then taking over playing-captain duties in Australia – a stark turnaround from just a few years ago, when it seemed like he was often trying to use these weeks as a starting block for his return or a platform to discuss the uncertainty of his future.
Woods is now front and center once again, the reigning Masters champion hoping to get on another heater at an opportune time. He'll certainly have enough to keep him busy off the course. Playing the role of tourney host always includes plenty of glad-handing and forced conversation amongst the many time demands. And mock it if you will, but he'll similarly have his ledger with Presidents Cup notes, as being captain requires more hands-on work than simply matching some players together.
By the way, if that's your thing – if you're really into trying to figure out potential pairings prior to next week's partnered rounds – we'll be given a few clues this week.
As host, Tiger can make the opening-round pairings and as captain, Tiger will want his potential partners playing as much golf together as possible. With 11 of the 12 players on the U.S. roster competing this week – only Dustin Johnson won't be there, as he's continuing to rehab a knee injury – don't be surprised if Wednesday's tee sheet portends a few matchups for Royal Melbourne.
And yes, I did mean Wednesday.
Due to the lengthy Australia flight afterward, the Hero will be contested beginning on Wednesday and concluding on Saturday, which means you'll need to place those bets early.
Let's get right to it, with odds for the entire field – and which players might hold some value.
Jon Rahm: +450
The defending champion is also this week's pre-tourney favorite. To offer some perspective, Rahm owns the exact same odds as the New England Patriots to win the Super Bowl — although a better comparison would be to Rory McIlroy, who was just +400 before the recent DP World Tour Championship, an event won by Rahm.
I don't make a habit of recommending players with such low odds, though if you're ever going to do it, an 18-man field is the right time. A year ago, it felt like Rahm needed this type of win to prove he belongs amongst the game's best; that's now unnecessary, because the world's third-ranked player has already shown it.
---
Check out PointsBet, where Action Network users can access an exclusive promotion to get a 200% deposit match (deposit $50, bet with $150). No strings attached. No rollover required.
---
Justin Thomas: +650
Look, if I don't like recommending tourney favorites at such low odds, then I certainly don't like recommending the next guy on the board, either.
Thomas has shown in the past that he doesn't exactly use this week as a grind session. Sure, he can win anywhere, anytime, but it's tough to see any value in him at this number.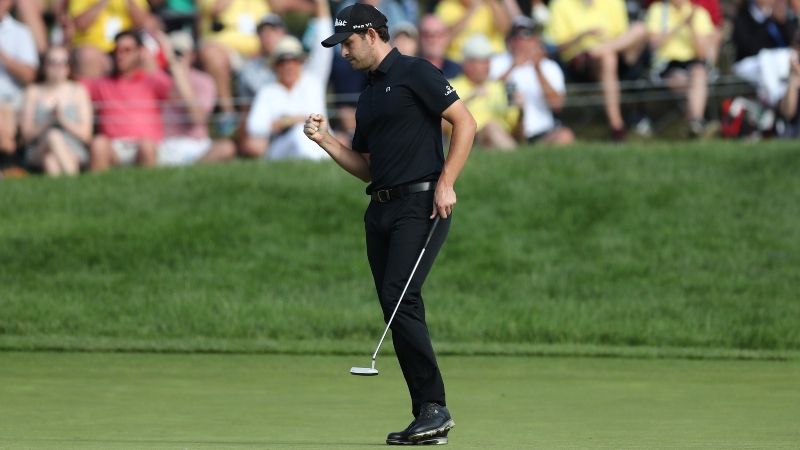 Patrick Cantlay: +900
There will be a recurring theme as I run through every player in this field: We're trying to separate those on vacation from those on a business trip. The great thing with betting Cantlay on a regular basis is that he rarely takes a week off – or in more appropriate terms, he owns a perpetually high floor to go along with a ceiling that continues to rise.
Again, this number just feels way too low for a guy with just three career professional wins, but at least there's some potential here.
Tiger Woods: +1000
Hey, have you heard "Two Weeks of Tiger" are coming up? As I wrote above, I know most fans and bettors won't believe the time demands as tourney host and team captain, all rolled into one. But I'm telling you, there are so many little things – everything from posing for photo ops next to a Hero motorcycle to fielding phone calls from assistants with pairings ideas.
I don't think Tiger will play badly, because I know how much these next few weeks mean to him, but it's tough to think his own game will have his undivided attention this week.
Xander Schauffele: +1000
Ah, now we're getting somewhere. Schauffele is a guy who's shown a propensity for playing against the best – and he feels a certain comfort level in small-field, no-cut events.
In fact, each of his last three victories – the 2019 Sentry Tournament of Champions, the 2018 WGC-HSBC Champions and the 2017 Tour Championship – each fit the same parameters as the Hero, where he finished T-8 a year ago.
Webb Simpson: +1200
Only two players will make their Bahamian debut this week – one is late entrant Chez Reavie, the other is Simpson.
I guess it's tough to turn down the captain when he not only requests your presence, but tells you to find your own plane to Australia if you're not there. On a quirky, often wind-blown Albany course, I'll take experience over the newbie.
Justin Rose: +1400
Did somebody say experience? Rose doesn't just know this track, he happens to live just down the road.
He's played good-but-not-great lately, with no finishes higher than 15th or lower than 34th in his last five starts, but home cooking – and freedom in the knowledge that his year is over after this – could be the right recipe to improve on last year's solo third result.
Rickie Fowler: +1400
The last competitive round Fowler has played was a final-round 70 at the Tour Championship that left him in 19th place on Aug. 25. Wednesday will mark 101 days in between rounds, during which time he got married, got sick and got named to the Presidents Cup team.
Some might look only at Rickie's record on this course – four top-fives, including a win two years ago – and deem him a potential contender. But I think he'll need to knock off some rust, while undoubtedly playing with a little pressure to find his best stuff with so little time to spare.
Bryson DeChambeau: +1800
Patrick Reed: +1800
I'm putting these two guys together for a few reasons. I've always felt that the Hero – not unlike the annual opener at Kapalua – is a matter of who wants it the most. There will be casino trips, beachside lounging, maybe even a few spa treatments.
Those who really want it, though, the ones who are there strictly on a business trip, can easily maintain an advantage. DeChambeau and Reed are both guys who thrive off trying to impress Tiger. They don't just want his approval; like a child seeking a father's affection, they long for those accolades. Expect each of them to play like it this week.
Gary Woodland: +1800
The honeymoon is officially over. After his first career major win at the U.S. Open, Woodland's game predictably encountered a bit of a lull for the remainder of the summer.
He recently played three tourneys in Asia, though, finishing 3-5-20 and signifying that he's in form once again. I expect a solid week, though nothing too spectacular, as he could push for a top-five finish.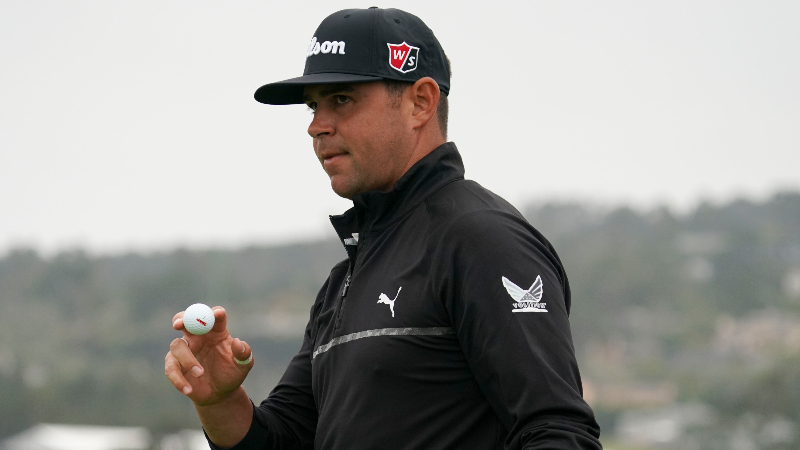 Tony Finau: +2000
Jordan Spieth: +2500
I'm pairing these two players together, too. Each of the last two winners of this event – Fowler two years ago, Rahm last year – played as if they had a little something to prove about hanging with the big boys, even if it is a small-field December money-grab. Despite constant pleas that he isn't anxious to build his resume from a lone alternate-event victory three years ago, Finau would love to pick one off here, if for no other reason than to stop getting asked questions about his lack of wins.
Meanwhile, nobody in this year's field has more to prove than Spieth, who must be seething that he's gotten to the point where he's not even a consideration for a Presidents Cup captain's pick. It's difficult to envision Spieth seemingly coming out of nowhere to win this week, but he's played well here in the past and could be a solid low-owned DFS play.
Henrik Stenson: +3000
At some point in their careers, even some of the game's most talented players become bored or unmotivated or just plain burned out from so many weeks and months and years of competing all over the globe.
I'm not saying that's what is hampering Stenson right now, but he certainly seems like he could use his batteries recharged. He's a fade for me until he proves otherwise, especially in a star-studded field like this one.
Matt Kuchar: +3000
Not sure I'd place Kuchar in the same category as Stenson just yet, but there might be a few similarities. It's just some intangible combination of his game not really coming together and desire perhaps just waning a little bit.
Again, like Stenson, he's a fade for the time being.
Kevin Kisner: +4000
If you believe in narratives, there's some definite value here. Many believe Kiz was snubbed by Woods when he chose Fowler to replace Brooks Koepka on the Presidents Cup team. There's no better way for Kisner to prove that than to win Tiger's own event and wave to the guys on the plane (at least, I think he waving) as they take off without him.
He hasn't played his best golf lately, but for a guy who fares best when he's got a chip on his shoulder, this could be an ideal situation.
Bubba Watson: +4000
A two-time Masters champion and at one point one of the bigger stars in the game, Bubba's game has languished lately, as he currently ranks just 41st in the world. My theory: Well, yes, there's a little of that same early-40s lack of desire that has perhaps impacted Stenson and Kuchar, but there's also a technical aspect at play.
We often celebrated Watson's accomplishments because they came devoid of any instructor or swing analysis or anything other than homespun "I'm gonna hit that ball here over that tree there" wisdom. When he isn't playing well, though, Bubba can't fall back on anyone else to help fix his game, since there isn't anyone who helped him in the first place. That could be part of the reason behind why he hasn't played his best golf lately.
Chez Reavie: +6000
The last man into the field when Dustin Johnson withdrew last week, Reavie will undoubtedly treat this like the proverbial business trip we discussed earlier.
Even so, it's tough to see him winning this event, though if you've ever wanted to play an elite ball-striker with the highest odds in a given field, here's your big chance.
How would you rate this article?