Perry's 2019 PGA Championship Betting Notes: The 2 Favorites Who Stand Out
Credit:
Rob Schumacher, USA Today Sports. Pictured: Xander Schauffele
Tiger Woods, Brooks Koepka and Dustin Johnson are co-favorites to win the 2019 PGA Championship.
Josh Perry breaks down the best players in the field to find betting value on a couple of golfers near the top of the board.
The PGA Championship hasn't had this kind of buzz around it in quite some time.
After Tiger Woods took down The Masters, he shot to the top of the betting odds for PGA on a course where he's had success in the past.
Bethpage Black has been good to Tiger. He won the 2002 U.S. Open and finished fourth in this event back in 2009. It should be no surprise, given his current form and course history, that Woods is likely to tee off as one of the betting favorites this weekend.
There should be a lot of other big names who fit this course as well. It looks as if Bethpage will play close to the way it did in 2009, as a par 70 measuring over 7,400 yards.
We don't have much history to go off here outside of those two U.S. Opens. The only two other PGA events held here were the 2012 and 2016 Barclays as part of the FedEx Cup playoffs.
The PGA Championship Course
This will be as tough a tee-to-green test any course the players will face this year.
Woods and Lucas Glover have won majors here and while we all know Glover is nowhere near Woods' class, his tee ball and irons rank in the upper echelon on tour.
We also saw Patrick Reed and Nick Watney win the FedEx Cup event here. Reed's talent is well known and Watney's win in 2012 came during a season when he was one of the best iron players on Tour.
Without a lot of history to look back on, I'm relying a little more on course comps than I would in a place like Augusta, where we have far more information.
Two courses that caught my eye were Doral and Torrey Pines. We haven't seen Doral since 2016 so some of the younger players didn't get too many cracks at it, but it's another tee-to-green behemoth where Tiger, Watney and Reed all came out victorious.
Other winners there that could factor in this week include Dustin Johnson, Adam Scott, Phil Mickelson and Justin Rose, while Bubba Watson finished second three times at Doral.
The same names pop up at Torrey Pines. Tiger has dominated that course. Watney, Phil and Bubba have a win there and Rose and Scott finished 1-2 at the 2019 Farmers Insurance Open.
The Field
It's a major, so the best of the best are all in attendance.
Brooks Koepka and Dustin Johnson were co-favorites with Tiger at 10-1 as of Monday morning. Rory McIlroy is right behind that trio at 10-1 and Rickie Fowler (16-1), Jon Rahm (16-1) and Rose (18-1) are all shorter than 20-1.
The next tier of players features a bunch of stars like Jason Day (20-1), Francesco Molinari (25-1), Xander Schauffele (25-1), Tommy Fleetwood (25-1) and Bryson DeChambeau (30-1).
Which Favorites Have Value?
Let's get this out of the way: Tiger Woods is a fade for me.
He can obviously win, we just saw it, but the number has got out of hand for a field this talented.
I've dabbled a little with him at -300 and -350 to not win another major this year — which is a tough bet to stomach — but with guys like Rory at -700 or Koepka at -1200 for the same bet, that's the place I see value.
DJ is the scariest of the big names for me. He fits this course perfectly and finished tied for second at the Masters. He has the most potential to wreck betting cards this week.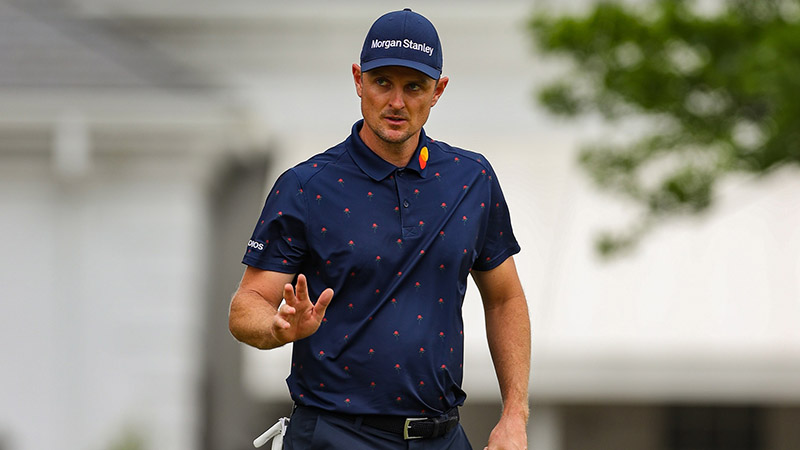 The value is gone with Koepka, too, and he's moved into card-wrecker territory for me.
Of all these players, Rose is the one who interests me the most. He has wins at both comp courses I'm using and, even though he lacks a strong resume at Bethpage, he's improved each time he's played this course. The Masters result burned a lot of bettors, so I'm not expecting too many people to dive back in. At some books Rose drifted to +2100, so that's where I started my card.
The other player I'm looking to back in this tier is Schauffele. He's played eight majors and finished in the top six four times. He usually doesn't rate out too well for me, but he finds a way to step up in these strong fields and when a 33-1 popped up in the market, I hopped on.
How would you rate this article?