Perry's 2019 PGA Championship Mid-Tier Preview: Best Bets to Break Through at Bethpage
Credit:
USA Today Sports. Pictured: Tony Finau, Hideki Matsuyama
Joshua Perry breaks down his five favorite mid-tier value bets for the 2019 PGA Championship.
The mid-tier range is always my favorite to target for majors thanks to the value we typically see. But it's been a struggle for guys in this range in recent PGA Championship events. Justin Thomas has been the only winner from this range over the past five at +4500 in 2017.
It's been a tournament for favorites with Brooks Koepka (2018), Jason Day (2015) and Rory McIlroy (2014) all at +2000 or less when they claimed the title.
But most of my early card is still in this range — we'll highlight five guys below — and I think there will be some spots to hopefully find a few guys who slide back under the radar.
Tony Finau (+4500)
I wrote about Finau as an option for this event after The Masters, and his number was cut into the +3300 range pretty quickly.
His tee-to-green game will allow him to be successful at most courses. Bethpage demands length off the tee and Finau will supply that.
I've mentioned that he's my new Brooks in the sense that I'm betting Finau to top 20 every major at plus money until they stop offering it. He's reached that place in four of the past five majors and seven of 12 overall in his career.
Hideki Matsuyama (+5000)
Hideki was my first PGA Championship bet in September 2018 — he's another guy with that tee-to-green game that should succeed here.
I made that bet because I thought this was a year Hideki might have a bit more of an impact on tour. I figured he'd have a win by now and would be with those guys in the +2000 range, but that didn't play out. The number hasn't gone up, but if you look hard enough, the +5000 is still out there.
Sergio Garcia (+6600)
Another tee-to-green grinder. Sergio has played well in each of his starts at Bethpage, and if the putter cooperates at all, he can contend here.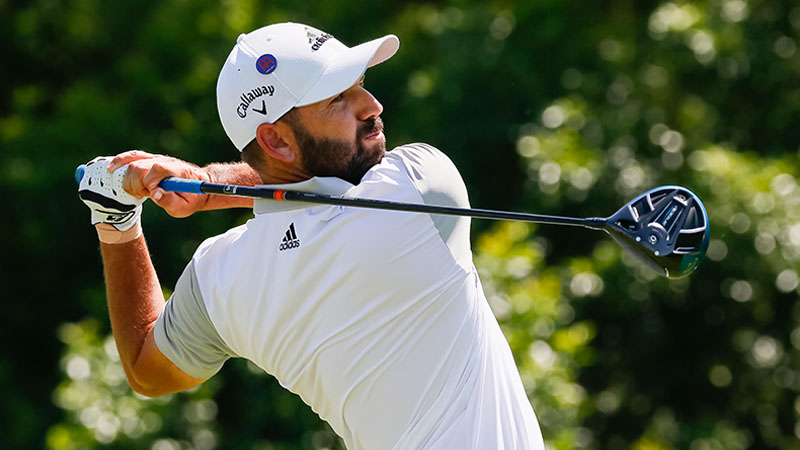 His major form has been abysmal since his 2017 Masters win — he's without a top 20 and missed six straight cuts — but this course fits his eye as well, if not better than any of those previous major tracks. In two U.S. Opens here, Garcia finished fourth and 10th. He's also been inside the top 10 in four of his last seven tournaments this year, so he's been lurking around the leaderboard.
Bubba Watson (+6600)
We mentioned Watson among the players who have done well on comparable courses, winning at Torrey Pines and finishing as the runner-up three times at Doral.
Watson also has the length to hang around at Bethpage. He hasn't really contended on this course yet, but all three appearances finished inside the top 20 for the lefty.
He's also made eight straight cuts and finished inside the top 20 five times, so the current form is in decent shape.
Adam Scott (+6500)
My last play here will be Scott, another guy with recent success on the courses I was looking at. He won the last tournament at Doral in 2016 and was second to Justin Rose this year at Torrey Pines.
Scott's Bethpage results have been hit and miss, but he was fourth his last time out in 2016. We're obviously targeting ball strikers for this course, but the putter has had a bit of rejuvenation for Scott this season. He ranks 15th in SG: Putting this year, and if he's able to pair up that kind of putting with his traditional ball striking, he's a threat to win here.
How would you rate this article?