Sobel's 2019 Rocket Mortgage Betting Preview: Buy Snedeker, Fade Bubba Watson in Detroit
Credit:
Ray Carlin-USA TODAY Sports. Pictured: Brandt Snedeker
The 2019 Rocket Mortgage Classic will be played at Detroit Golf Club from June 27-30.
Dustin Johnson (6-1) is the clear favorite to win, followed by Rickie Fowler (10-1), Hideki Matsuyama (12-1) and Gary Woodland (12-1).
Jason Sobel analyzes his favorite picks for the week, including a outright winner, the best one-and-done selections, DFS sleepers and more.
Welcome to the PGA Tour's Secretive Swing.
Over the next two weeks, the world's best players will descend upon Parts Unknown — OK, so it's the Detroit and Minneapolis areas, but courses that are previously uncharted territory for the big boys.
With no discernible course history, these might be two of the toughest tourneys to handicap in recent memory. There are a few different strategies here: Stick with the proven commodities, assuming that on a level playing field the biggest talents will rise to the top of the leaderboard; or buy low on some longshots, thinking these events could each turn into a free-for-all.
Me? I'm not going with either strategy.
Instead, I'm looking at these two events as opportunities for deserving players to find that golden ticket. I want guys who have either never won before or just haven't won in a while, but not simply off-the-radar types. I want those who, very much like Chez Reavie last week, are building toward a climax in their season.
---
>> IMPORTANT NOTE: If you're a fan of The Action Network's Golf Podcast, it will be released on a new feed starting soon, so make sure to subscribe here to get the same audio gold delivered to you each week.
---
We'll get to Minny next week, so let's focus on this week's inaugural Rocket Mortgage Classic at Detroit Golf Club, a 7,334-yard, par-72 Donald Ross design that has never before held a PGA Tour event.
A few questions we should be asking ourselves going into this one:
Whose game best fits the course?
Which players will enter this week hungry?
What does PMI even mean, Rick?
I definitely can't answer that last question, no matter how many times we hear it asked on Rocket Mortgage commercials this week.
For the other two, though, we can make some educated predictions.
Detroit GC is neither long nor short; it's not the type of track that, at first blush, appears to suit one particular type of player. What we do know is that some guys tend to flourish on Ross tracks, although even PGA Tour events on those have been limited, despite the fact that he designed more than 400 in the U.S. alone. I've identified one player below as my outright winner who tends to thrive on these tracks.
As for the hungry players, well, it goes hand-in-hand with what I wrote earlier. Give me the guy going for his first win over the one going for his second; give me the guy fighting to make the FedEx Cup Playoffs over the one safely inside the number. Some will view this as just another event in a long year filled with 'em. Others will see this as a perfect opportunity to make some noise. Our job is to identify the latter.
Regular readers of this column will notice that I've changed things up below, offering specific betting possibilities for each player I like this week, instead of just a generic endorsement. I'll hit categories such as: the best one-and-done options, a top-10 wager, the DFS sleeper of the week, and more.
That said, don't be scared to mix and match. A pick for top-20 is also a viable DFS target; a potential one-and-done can also work as an outright bet.
Let's get to the picks for Week 1 of the Secretive Swing.
---
Outright Winner
One player to win the tournament.
Brandt Snedeker (30-1)
As I wrote above, there aren't many players who fit the role of Donald Ross specialist, just because there aren't many events played on his courses.
There's the Wyndham Championship, played at Sedgefield, and the Tour Championship, played at East Lake, which is actually just a Ross redesign. Then there are others that have been part of a rotation: The 2008 Wyndham at Forest Oaks; the 2011 and '15 Barclays events at Plainfield; the 2013 PGA Championship at Oak Hill; the 2014 U.S. Open at Pinehurst No. 2; and the 2018 BMW Championship at Aronimink.
There are no players who aggressively contended at all of these events, but Snedeker might be the closest we've seen to a Ross specialist. He won at Forest Oaks in 2008, East Lake in 2012 and Sedgefield in 2018, and also finished T-3 at Plainfield and T-9 at Pinehurst No. 2.
This quote is admittedly more than a decade old, after his first career PGA Tour title at the 2008 Wyndham, but it undoubtedly still holds true: "I love Donald Ross golf courses. I love old traditional golf courses. Could not have asked for a better venue."
While the last two weeks have been pretty underwhelming for Snedeker, his ball-striking was very solid this past weekend and he's not too far removed from owning some really nice results.
On a track that features the great unknown, we should take what we already know and use it to our advantage. Sneds love Donald Ross tracks and plays 'em well. Considering he also checks off the box for a guy still hungry to get his first win of the year, I like his chances this week.
---
Other OADers
The best selections for one-and-done pool.Rickie Fowler (10-1)
I've written this before, but it's worth mentioning again: Fowler often gets criticized because his career win total fails to match his global popularity. I don't know if that's really fair. I mean, it's not his fault that he's more well-known than players who have won twice as much.
There's at least a partial explanation for why he hasn't won more frequently — and yes, it's an explanation, not an excuse. Fowler burst onto the scene as a sweet-swinging teenager and almost immediately not only became a PGA Tour member, but played well enough to qualify for the biggest events.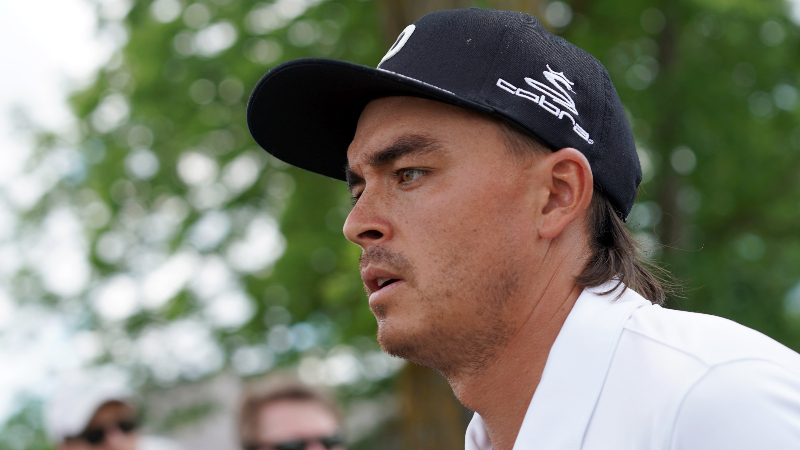 That's not a bad thing, but he skipped the part of his career where he could play a full schedule of non-majors/WGCs and build up his confidence against lesser fields. There's a reason why professional baseball players don't get drafted and immediately get called up to the majors. Essentially, though, that's what Fowler did.
All of which is to explain that I've always thought he needed a higher percentage of regular-event starts to get that confidence going, which, of course, is a Catch-22, since it's not like he's ever going to sit out bigger events. In any case, this field reminds me a bit of the one in Phoenix earlier this year where Fowler won. He'll walk onto the range knowing he's one of the best players there, which could be exactly what he needs.
Jason Dufner (50-1)
It's been more than two years since Dufner's last win, which isn't egregiously long, but we can certainly contend that he's due for another one soon.
He's trending in the right direction, with a pair of top-seven finishes in his last five starts.
Just as importantly, he's got a little bit of that Snedeker rep on Donald Ross tracks, having obviously won the 2013 PGA at Oak Hill and put together a strong list of results at Sedgefield.
If you've got money on him, you just might want to look away when he's got a short putt on the weekend. Truth is, he might want to look away, too. It couldn't hurt. If he putts just a little above average, he can contend here.
Byeong Hun An (50-1)
There's a good chance you haven't used An in OAD pools yet. If you don't want to burn a big name, he could be a smart alternative.
Before last week's MC, he finished T-17 at the Memorial and T-16 at the U.S. Open, so there's some obvious form still lingering. An also fits the profile of a player who certainly wouldn't surprise anyone if he finally peeled off his first PGA Tour win.
He's already won the European Tour's flagship event, but it's been more than four years since his last title anywhere. This should be a good spot for him.
---
Top-Five
One player to finish top-five.
Hideki Matsuyama
Can you believe Hideki only owns one top-five in 14 starts this year? I mean, he's got a ninth-place finish and an eighth and a sixth, but only one top-five.
The simple law of averages suggests that should soon change.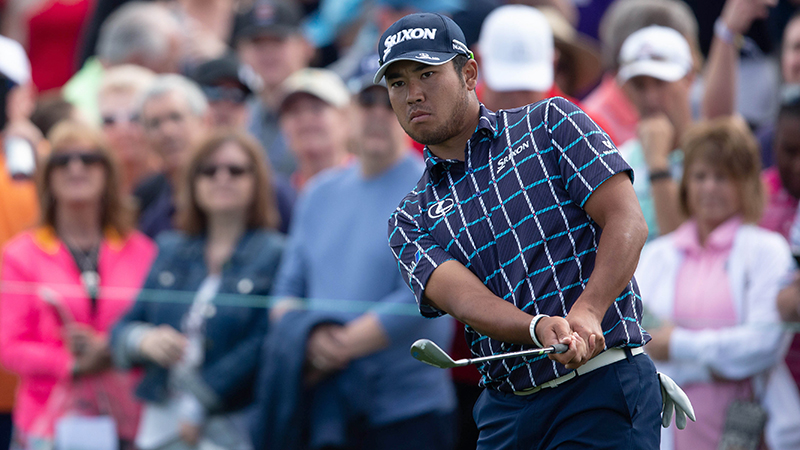 I read somewhere that there could be a correlation to his most recent win in Akron, which isn't too far from Detroit, and this event, but I'm not so sure I'm buying that one. Instead, what I do like is the fact that Matsuyama often tends to play his best golf when the weather really starts heating up in the summer.
He keeps coming close. For a guy who hasn't MC'd in nearly a full year, I like him as a potential outright winner and DFS option, but top-five is my favorite Hideki bet this week.
---
Top-10
One player to finish top-10.
Joaquin Niemann
Here's the problem with anointing young guys as the Next Big Something: When it doesn't happen immediately, we tend to forget about the guy, perhaps even unfairly labeling him as a bust.
Cameron Champ is a great example. Just because he's struggled this year doesn't mean we should write off his chances to become a top-10 player in the world.
I feel the same way about Niemann, the No. 1-ranked amateur before he turned pro, who appeared ready for prime-time last year.
It's taken him a while to get back to this status, but he's shown flashes of that promise in recent starts, including a T-5 this past weekend. Previous results show he's the type of guy who gets hot and stays hot, so that result might only be the beginning of what could be a nice little run for him soon. Jump on this one before it's too late.
---
Top-20
One player to finish top-20.
Brendan Steele
It's been a trying season for my former loop, but as the self-appointed authority on predicting Steele's weekly performances, I believe #SteeleSZN is now upon us.
Last week's T-21 finish, his second-best of the year and best in three months, was really important to making a strong push for a few title contentions, not to mention gaining FedEx and OWGR points, in the next month.
Confidence should be peaking right now, as I expect another good one out of Steele.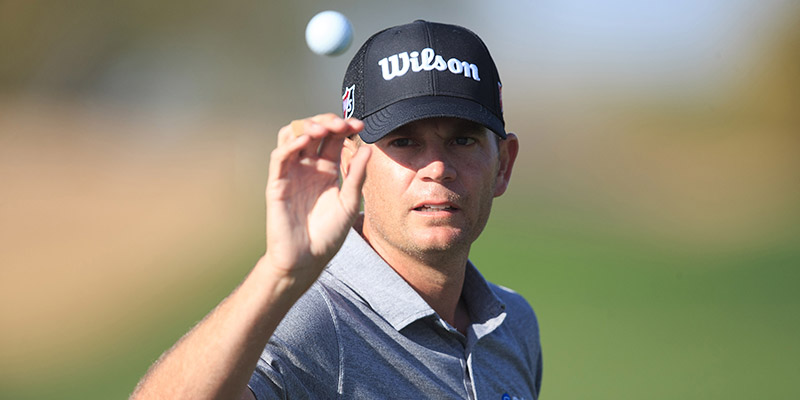 ---
DFS Free Bingo Square
A safe plug-and-play option for DFS.
Ryan Moore (DK: $9,500, FD: $10,200)
I thought of this category during the taping of last week's podcast, when Sleeze and I were submitting a DK lineup and I referred to Moore as the Free Bingo Square.
And that's basically what he was.
Moore couldn't quite stay in contention on the weekend, but a T-15 finish left him as a solid lineup option who wasn't too expensive and certainly didn't hurt the cause.
I'm going right back to him this week, as there's no reason to believe he shouldn't post something in the same neighborhood.
---
DFS 'Dog
A lower-priced option for DFS.
Sam Ryder (DK: $6,600, FD: $8,000)
I'll admit it: The results don't suggest Ryder is worth much notice, as he hasn't finished inside the top-30 since last year in Las Vegas. But there's a category I like perusing on occasion where he ranks nicely.
Before all of the strokes gained metrics showed us exactly how good certain players were in specific categories, I'd often check out the all-around statistic, which basically offered a composite of how players fared in a bunch of important categories. That list is currently littered with elite players at the top, as it usually is. In fact, every player inside the top-20 is a PGA Tour champion — except Ryder, who rests comfortably in 18th place.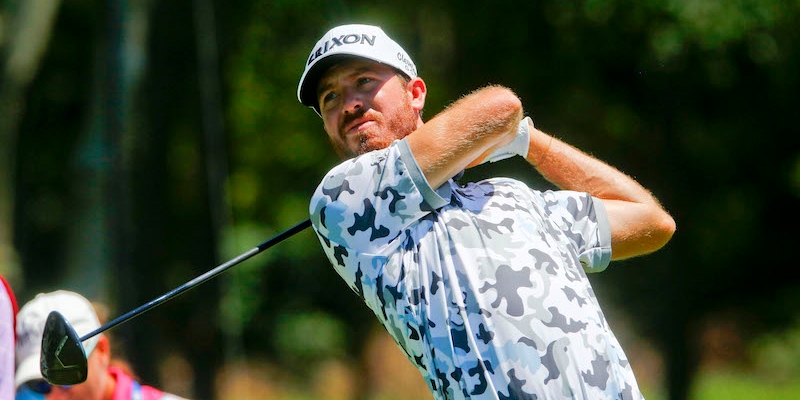 That suggests he's playing well, but not getting the results from his performance that he should. It also suggests some positive regression might be coming soon in the form of a breakthrough week.
If you don't like Ryder here, I also like a handful of others to fill out the back end of a lineup, including K.H. Lee, Cameron Tringale, Wyndham Clark, Bronson Burgoon, Mackenzie Hughes and J.J. Spaun.
---
First-Round Leader
One player to post the low score Thursday.
Chez Reavie
You know what can free up a player to play his best golf? Winning for the first time in 11 years.
Fresh off his victory at the Travelers, Reavie will be playing with the proverbial house money this week. That's not the only reason to take him for FRL, though.
He started his winning campaign last week with an opening 65, just a stroke off the lead; one week earlier, he posted a 68 at Pebble Beach, just three back at the time.
For the season, Chez ranks third on the PGA Tour in first-round scoring average, making him a strong bet to keep the good vibes going on Thursday this week.
---
Matchup Man
One player who should beat comparable players head-to-head.
Sungjae Im
Because he hasn't won, because he's still a rookie, because he endured an ugly stretch not too long ago, Im still isn't being matched up against players who meet his talent level.
After finishes of solo seventh and T-21 in his last two starts, I think he's back to playing solid golf and once again knocking on the door for that first PGA Tour title.
The truth is, I could put him in just about any category on this list, but I think there's still some great value in his matchups.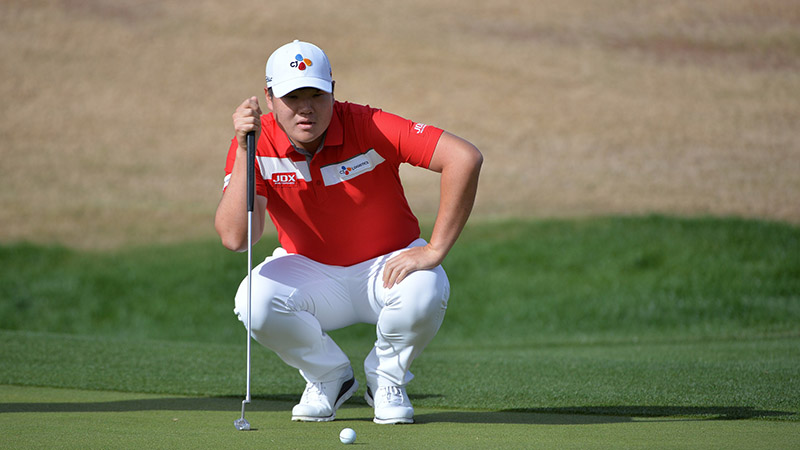 ---
The Big Fade
One top player to avoid at this tournament.
Bubba Watson (40-1)
As I said last week on the pod, I'm on #TeamFadeBubba until he bucks me off.
Two weeks ago, this was a profitable play, as he missed the U.S. Open cut by a mile. I know some of you likely jumped back on Bubba last week, where he was the defending champion and a three-time winner, but a T-54 at one of his favorite venues suggests there's some serious issues with his game right now.
Specifically, Bubba's ball-striking rankings have been way lower than in previous years. And he's not a good enough putter to make up for that.
This isn't just a Bubba fade for this week; it's a Bubba fade for the foreseeable future, until he proves us wrong.
---
Off Tour
My favorite non-PGA Tour play of the week.
Retief Goosen: U.S. Senior Open, outright winner (ODDS TBD)
This shouldn't make any sense — and probably doesn't — but there's often an adjustment period for players after turning 50 and joining PGA Tour Champions. Why? I don't know. Maybe it's the inconsistent rhythm of three-round regular events and four-round majors. Maybe it's the mindset of competing in a low-scoring birdie-fest every week. Or maybe it's the existential mid-life crisis of knowing that you're now considered one of the "old guys" and you'll never regain your glory years.
Whatever the case, even players who appear "ready to dominate the senior circuit" never initially dominate the senior circuit.
Scott McCarron has usurped Bernhard Langer as the best 50-and-over player, with 11 wins by age 53, but his first didn't come until nearly a full year after being eligible and it really wasn't until two years in that he started picking off victories at such an impressive rate.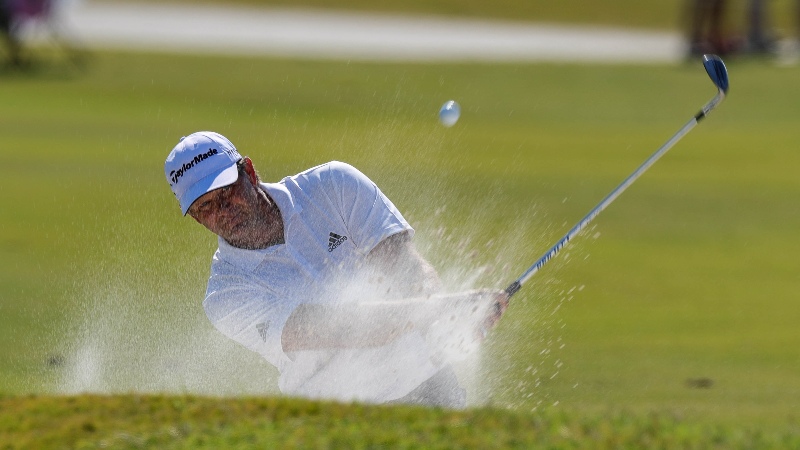 All of which gets us back to Goosen. An inductee into the World Golf Hall of Fame just a few weeks ago, he turned 50 on Feb. 3 and immediately started picking on guys his own age.
Goosen, who owned a trio of top-20 results against the PGA Tour flat-bellies last year, was the proverbial can't-miss prospect on a tour where prospects are already receiving junk mail from the AARP. Like so many others before him, though, he missed — at least initially.
In his first seven starts, he posted just a single top-10 finish. But he's turned that around lately, with a solo fourth in the Senior PGA Championship, the most recent major, and a playoff loss in Wisconsin this past weekend.
I always believe certain players are USGA-type of guys, the kind who understand the organization's course setups and tend to thrive on them. Goosen certainly qualifies, having won the 2001 and 2004 editions of the U.S. Open. This is also one of those aforementioned four-round events. In a longer slog, give me a 50-year-old like Goosen over a 61-year-old like Langer nearly every time.
How would you rate this article?