2019 Zozo Championship Betting Odds & Picks: The Ball-Strikers to Target in Japan
Credit:
John David Mercer-USA TODAY Sports. Pictured: Hideki Matsuyama
The Zozo Championship will get underway on Wednesday evening from Narashino Country Club in Japan.
Justin Thomas, Rory McIlroy and Hideki Matsuyama are the betting favorites.
Joshua Perry details who he's picking to win this weekend.
The PGA Tour makes its first official stop in Japan this week for the Zozo Championship.
When the schedule was announced for the season, this event caught my eye the most.
I've bet golf on the Japan Tour for years, but haven't actually been able to see any events because it seems like no one outside of the country can get TV rights. So this is the first real chance I've had to see any event here.
---
The Course
From what we know about courses in Japan, this one seems pretty typical.
Narashino Country Club measures out at a little more than 7,000 yards for a par 70, so it's relatively short on paper. But this course has five par 3s under 200 yards, which masks some of the length here. All the par 5s are more than 560 yards, and there are also five par 4s of 480 yards or longer.
Narashino features has fairly tight, tree-lined fairways, so total driving will be more important this week than simply bombing it out there. Each hole also has multiple small greens, which is something we've never seen on tour.
Tournaments in Japan are rarely birdie fests. We usually get around 12-under as a normal winning score. The talent will be better this week, so I'm expecting something in the low- to mid-teens.
My focus will just be on ball-striking. We'll need guys who can stay out of the trees, but are also long enough to attack some of these par 4s and par 5s. Being dialed in with the irons will be key; there won't be much room to miss on some of the putting surfaces.
---
The Favorites
The king of Asia, Justin Thomas, is the favorite again after picking up his fourth win on the continent last week in Korea. He opens at +750, while Rory McIlroy is close behind at +800. Hideki Matsuyama is the only other player below +2000, coming in at +1800.
I'll open my card with one play in this range. Tommy Fleetwood is at +2800 and has the overall ball-striking game I want here. He's long and accurate off the tee and a great iron player. He finished inside the top 20 at the CJ Cup and closed with a solid 66 there. I also like him more on courses that might put less strain on the putter and in tournaments that don't turn into shootouts like the CJ Cup did.
---
The Mid Tier
I'll start in this range with Adam Hadwin at +5000. He's coming off top five finishes in Las Vegas and Napa, so the form should be there. The concern is whether that form will travel with him to Asia. But he did have a top 10 at the CJ Cup a year ago, so he's at least shown some capacity to play well in this part of the world.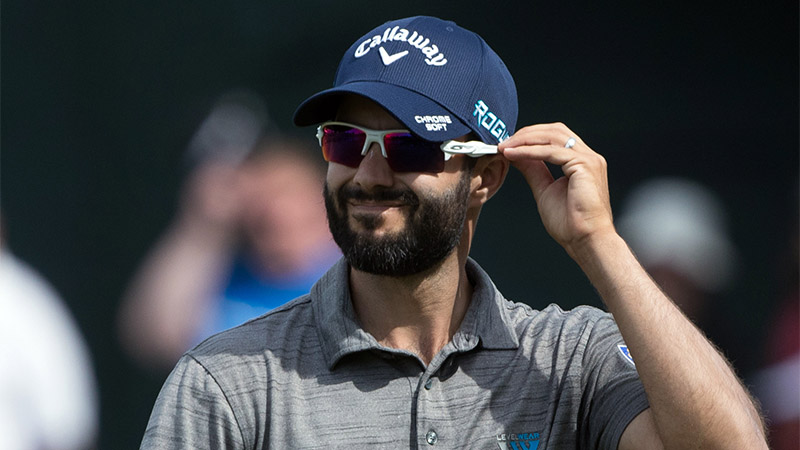 The next two are just pure ball-strikers like I mentioned earlier. Sergio Garcia (+6050) and Emiliano Grillo (+7500) should suit this course fairly well. Neither had a particularly good week in Korea, but if the course puts the emphasis on total driving and approach like I think it will, then both of these guys are better fits here.
Garcia is also riding some decent form from Europe, where he won a few weeks ago and had another finish inside the top 10.
---
The Longshots
We'll back a couple more ball-strikers here with Joel Dahmen at 160-1 and Keegan Bradley at 175-1.
Dahmen had a top 10 a few weeks ago in Las Vegas, and even though that form didn't carry over to Korea last week, the iron play has been in good shape for months.
Bradley doesn't really have a lot trending his way, but this is more of a guess at course fit. If the course is going to require a strong total driving week and pinpoint iron play, then Keegan is live. The putter is obviously a concern every time with him, but when I'm backing guys like Fleetwood, Garcia and Grillo, I'll take a shot on Bradley too when the number gets this big.
---
The Zozo Card
Tommy Fleetwood +2800 (1.18 units)
Adam Hadwin +5000 (.66 units)
Sergio Garcia +6050 (.55 units)
Emiliano Grillo +7500 (.44 units)
Joel Dahmen +16000 (.21 units)
Keegan Bradley +17500 (.19 units)
Total Stake: 3.23 units
How would you rate this article?