Sobel's 2019 Zurich Classic Betting Preview: Fade the Chalk at TPC Louisiana
Credit:
Joshua S. Kelly, USA Today Sports. Pictured: Rory Sabbatini
The Zurich Classic is one of the toughest PGA Tour events to handicap because of its team-based format.
Jason Day and Adam Scott (+700) are favorites to win the event, but Jason Sobel says you should fade the chalk at TPC Louisiana.
Welcome to what is, in a way, one of the best betting weeks on the PGA Tour calendar. And absolutely, positively one of the worst, too.
Allow me to explain, since that certainly didn't clear anything up.
This week's tournament is the Zurich Classic, which for the third straight year is a two-man format featuring 80 teams. For an event that annually felt like it had a bit of an identity crisis amongst the amalgam of indy stroke-play fixtures, this was a brilliant idea to separate from the pack and stand out as unique.
It's easy to see why this one is so much fun to bet.
There's a bit of Ryder Cup element to the proceedings, without the rampant xenophobia and escalating heart rates.
If wagering on individual players each week is enticing, then wagering on two of 'em together is, uh, twice as enticing. Based on the nature of the beast, one player can carry the other — as Billy Horschel did for Scott Piercy during their victory last year — or like any good member-guest duo, they can ham-and-egg around the course while gaining ground on the leaderboard.
With best-ball for the first and third rounds, and alternate shot for the second and fourth, there's plenty of room for volatility, especially on that final day, when a hot team can make a serious run from behind while the leaders can move backward in a hurry.
Sounds like fun, right?
It is — and yet, there are reasons this tourney is simultaneously brutal to bet.
At most stroke-play events, we're trying to identify players at the intersection of recent form and course history. If that's an inexact science in itself, then try doubling it. Sure, we can find tandems to fit the analytical models. And yes, every other event is also somewhat of a crapshoot. But this one is always way more random than others.
Also, for those who enjoy having more skin in the game than just outright winners, top-5/10/20 and matchups, DFS industry leaders still haven't figured out how to include games based on this format, instead taking a pass on the entire week. That's a huge triple-bogey.
So, what type of team should we look to bet this week?
There's been few trends over the first two editions of this format, but I'm looking at two different types of teams.
The first is the buddy system. I want guys who play practice rounds together, who know each other's games, who won't get frustrated spending four days with each other. Think about it: If you're going to compete in a team event, do you want to play alongside someone you like, whose game you trust? Or do you want to be paired up with someone you're not as familiar with? Give me the former every time.
The second is the us-and-the-world team. This is a perfect opportunity for two fringe players, perhaps still battling for status, to band together and go after the W. Let's face it: If Adam Scott and Jason Day don't play well this week, they'll both be just fine moving forward. But for those much further down the list, this week can be a life-changer.
With that in mind, let's get to this week's selections.
Favorites
Sergio Garcia-Tommy Fleetwood (+800)
Full disclosure: My original list of picks skipped right past all the faves, directly to teams that were 30-1 or higher. But it would be foolish to write off all the top-ranked tandems, so I've included a few, starting with this one that should feature plenty of impressive ball-striking, though I cringe at that low number next to their names.
Patrick Reed-Patrick Cantlay (+1200)
Other than first names and quirky demeanors, it wouldn't seem like these two would have much in common, but finishes of T-7 and T-14 in this event the past two years should have them firmly on our radar.
Bubba Watson-J.B. Holmes (+1800)
Take a drink every time an announcer refers to this duo and exclaims, "It's elementary!" I'm partial to the Will Ferrell-John C. Reilly version, but they can't hit the ball quite as far as Bubba and J.B., whose similar games should mesh well together.
Tony Finau-Kyle Stanley (+2000)
A month ago, these guys wouldn't have been on my radar, but Finau posted his first top-10 of the year at the Masters and Stanley's enjoyed three of his best four results this year in his last three starts, so they're trending in the right direction.
Henrik Stenson-Graeme McDowell (+2200)
I read this somewhere and immediately didn't believe it, so I had to double-check myself: Stenson and McDowell have never played a Ryder Cup match together. Even though one of them has played on each of the last eight European teams, they've only played on the same one twice and have never been paired. No matter, this should be a comfortable pairing.
Mid-Tier
Kevin Kisner-Scott Brown (+3300)
Taking that whole "buddy system" theory to the extreme here, the 2017 runners-up have likely played more golf together than any other pairing in this field. I love them at this number.
Jhonattan Vegas-Abraham Ancer (+4000)
Sneaky-good team between the Venezuelan and Mexican, who own disparate games, but could mesh really well, especially in the best-ball format. Ancer is another guy on the verge of a first career win soon; it could happen this week.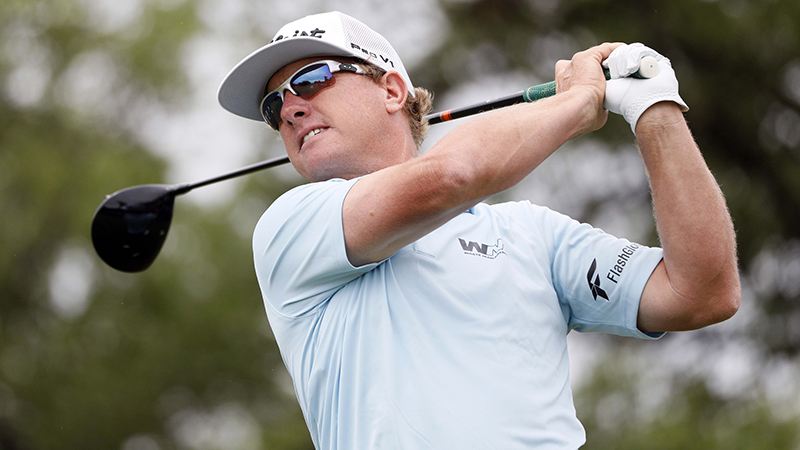 Charley Hoffman-Nick Watney (+4000)
While Hoffman has gained some steam lately, Watney has lost some. Even so, these guys can make a bunch of birdies. Wouldn't surprise me to see them in the mix come Sunday.
Chris Stroud-Jason Kokrak (+5000)
At some point, Kokrak is going to win. He's simply playing so well right now, that first victory has to be coming. Maybe having a partner will get him over the hump this week.
Brian Harman-Patton Kizzire (+6600)
Nice matchup for a couple of guys who might look like Schwarzenegger and DeVito playing golf on a day off from shooting "Twins." Neither has played his best golf this year, but they should be familiar with each other's games and play well this week.
Longshots
Brian Gay-Rory Sabbatini (+8000)
A pair of solid ball-strikers who should flourish in alternate shot, where neither should put the other guy in a troublesome situation. Expect them to climb the leaderboard on Sunday.
Sungjae Im-Whee Kim (+10000)
I can't quit Sungjae, even though last week's MC was personally painful. He might have to shoulder the load here, as Kim's lone made cut this year was a T-71 in an alternate-field event.
Joel Dahmen-Brandon Harkins (+11000)
I absolutely love the number for these guys. Remember in the intro where I wrote about the us-against-the-world guys? These are those guys. Dahmen has been all over leaderboards for the past month and Harkins is no stranger to them, either. In a tourney that is never chalky, this could be a really smart pick from way down the list.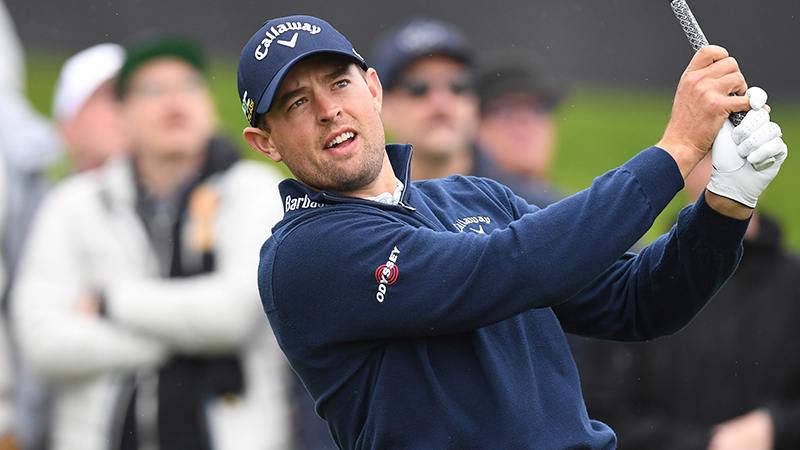 My Favorite Bet
Dahmen-Harkins: Top-20 Finish (+280)
I'm going to start this section where I left off with the previous one.
Again, this is all about these two making the best of a big opportunity here.
I went searching for stats to back up this pick and, well, not much really stands out. Harkins drives it pretty long and Dahmen drives it pretty straight and they both make a pretty high percentage of birdies, but that's about it. Remember, though: This week is largely about ignoring the analytics.
Fade the chalk, go with your gut.
These guys are +1800 for a top-five finish and +750 for a top-10, but just in case I'm overreaching here, top-20 is a safe play – they just have to finish in the top-quarter of the field! – with a nice potential payoff.
How would you rate this article?