Sobel's Masters 2020 Picks & Betting Preview: Expect Big Weeks From Justin Thomas, Tony Finau & Corey Conners at Augusta
Credit:
John Adams/Icon Sportswire via Getty Images. Pictured: Justin Thomas.
Looking for Masters betting picks two days ahead of the tournament? Jason Sobel breaks down his favorite outright winners, finishing position bets, matchups and more.
Sobel is expecting a big week out of Justin Thomas and Tony Finau, and likes Canadian ball-striking specialist Corey Conners to hit the top of the board, as well.
Get his complete betting preview for the 2020 Masters below.
From the time Tiger Woods secured his fifth Masters victory last year until Jack Nicklaus and Gary Player hit the honorary tee shots on Thursday morning, there will have been 578 days between what used to be termed "invitation tournaments" at Augusta National — or just about 50 million seconds, for those who've been counting the ticks of the clock.
Whatever happens this week, there's one sure bet that will pay off: We'll never forget it.
The autumnal hues around the course should give it a special atmosphere, while the lack of spectators will lead to an eerie calm throughout the proceedings.
And, of course, we'll always remember this year's champion as the man who triumphed at the only November Masters in history, the most distinct edition of the most prestigious golf tournament that we'll likely ever see.
Let's get to the picks for this week, starting with a player who owns the best specific skillset necessary to find success at this event.
Outright Winner
One player to win the tournament.
Justin Thomas (+1400)
Whether this tournament is being held in April, November or any other month, it doesn't change the fact that Augusta National at its essence is a second-shot golf course. Three of the last five Masters champions have led the field in strokes gained on approach shots; the other two each ranked inside the top-three. Length off the tee is always an advantage over the alternative, and a hot putter is less predictive, though no less essential.
The ability to continually flight the ball in different directions and with different trajectories, though, is the most important part of a player's success at Augusta. Over the past few years, nobody in golf has perfected this craft better than Thomas, who has been in the top four in this category in each of the past three seasons, including leading it in the season which was just completed a few months ago.
In his last 10 starts, JT owns a win (at a WGC event) and a handful of bitterly tough defeats. That should only strengthen the inner motivation and chip on his shoulder. I've maintained previously that a fiery Justin Thomas might be the best Justin Thomas, as he tends to play some of his best golf following brief bouts of playing something less than his best golf, when he's obviously unhappy with his effort.
If there are demerits against him this week, it's that Thomas has failed to finish in the top 10 in four previous Masters starts, and he has openly admitted that he's found it tough to play without the energy of live galleries. The latter is probably a bigger concern than the former, but neither should be enough for us to leave Thomas off the card this week.
Other OADers
Potential selections for one-and-done options.
Patrick Reed (+3000)
Trending, trending, trending. One of the game's favorite villains — a player so many fans love to hate — is steadily getting his game to peak at the right time, with four consecutive results of 14th or better coming into this week.
If some of this sounds familiar, maybe that's because Bubba Watson was similarly a player who inspired some jeers from the masses — and he, too, won two out of three years, taking home the green jacket in 2012 and 2014. Reed should be a smart play across the board but especially so in OADs, where your opponents might go chasing some of the bigger names. 
Xander Schauffele (+1600)
If Reed is a bit of a contrarian OAD pick, then Schauffele should be considered chalkier, though perhaps still slightly under the radar. The old assessment that the X-man is the most underrated player in the world might be played out by now, but most casual fans still couldn't recite his beefy major results, with seven top-10 in 13 career starts.
The only thing holding him back from winning one of these events might just be the stiff competition, but even so, it's tough to envision him having anything less than another solid performance.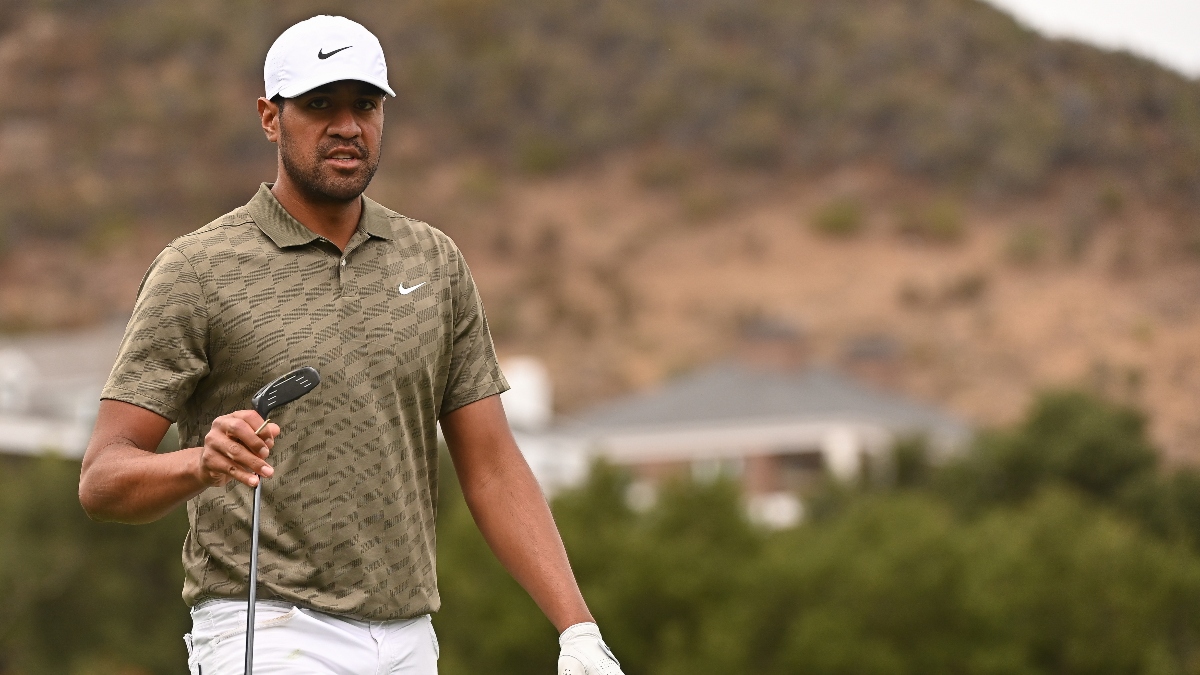 Top Five
One player to finish top-five.
Tony Finau (+550 for a top-five finish)
There are two things we all understand about Finau at this point: The first is that he owns the talent to win a tournament of this magnitude on any given week; the second is that he never wins tournaments of any magnitude, let alone this one.
I still believe that there's going to be a week in the not-too-distant future when everything falls the right way for Finau and he wins a major. While there are players in the past about whom I would've said they needed a few more building-block victories before claiming a big one, Finau is truly talented enough to skip those steps. If you're gun-shy to pay for that this week, I certainly can't blame you, but taking him for a top-five feels like a heady play which still holds plenty of ROI.
Top 10
One player to finish in the top 10.
Bubba Watson (+275 for a top-10 finish)
I've written this a few times in the past month or so, but it's worth revisiting now: There are specific reasons why Bubba plays well at certain events on a regular basis. For a guy who admits he doesn't like crowds, Augusta National provides a perfect environment, with no extraneous people inside the ropes and many shots being played further away from galleries than usual.
Looking to bet the 2020 Masters? Check out Action Labs to compare betting lines and find +EV opportunities with real-time odds for multiple sports and sportsbooks!
There is effectively a bit more of a cocoon at this course, which means it doesn't only fit Watson from a physical perspective of hitting big lefty cuts all over the place, but a mental standpoint with a comfortability factor. Of course, with no fans in attendance this week, that should only serve him better — and perhaps it helps explain some of his recent results. Watson is fresh off finishes of tied for seventh and tied for fourth in his last two starts, so a top-10 prop should be right up his alley.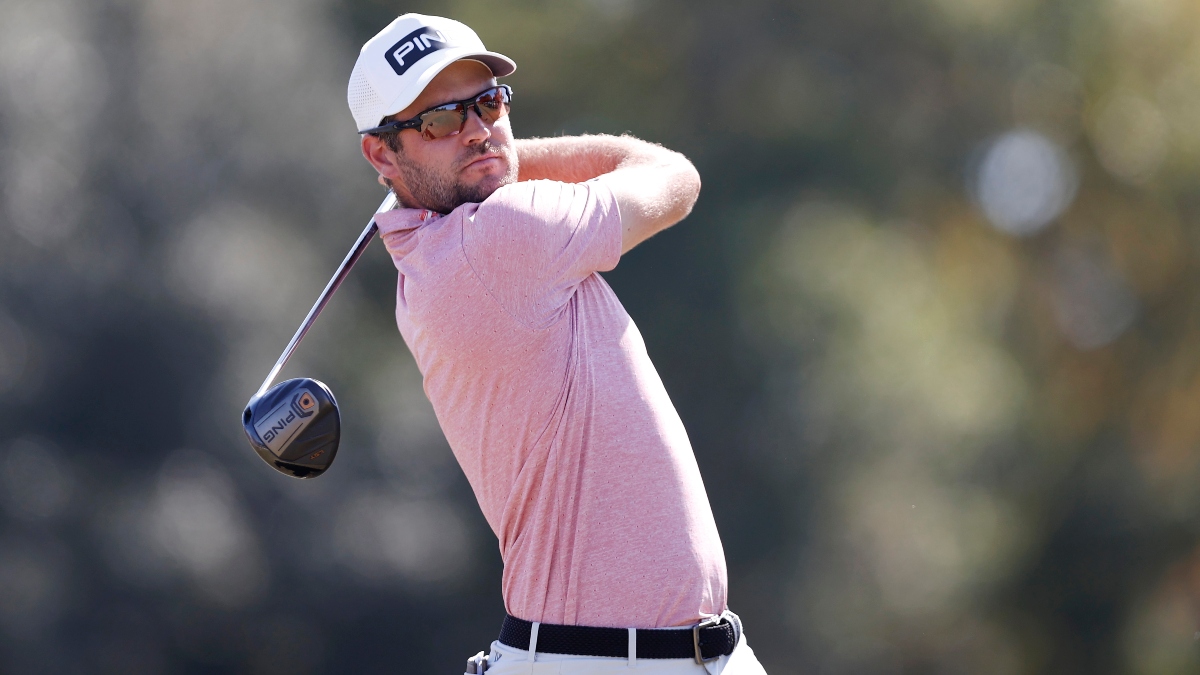 Top 20
One player to finish in the top 20.
Corey Conners (+350 for a Top-20 Finish)
One of the more predictive statistics that I like to use for predictive purposes is final-round ball-striking numbers for those who are playing back-to-back weeks. As I tweeted on Sunday, five of the top 10 in strokes gained tee-to-green at the Vivint Houston Open are making the trip to Augusta, a list which included Hideki Matsuyama, Dustin Johnson, Tyrrell Hatton, Francesco Molinari and, yes, Conners, who has established himself as one of the better iron players around.
It might sound simple to pull a few top-20 plays out of a limited 93-man field, but the upper echelon of talent might extend to double that number these days, so we'll be hard-pressed to find many "sleeper" plays. A top-20 bet on Conners could qualify.
Top 30
One player to finish in the top 30.
J.T. Poston (+340 for a top-30 finish)
Making his Masters debut, Poston is entering the week in solid form, having finished 27th-or-better in three of his last four starts, including a T-20 this past weekend.
It should also come as little surprise that the North Carolina native and Georgia resident tends to play some of his best golf in the Southeast part of the country; in fact, his lone PGA TOUR victory came in Greensboro, just about four hours up the road from Augusta. Here's to him keeping that top-30 streak going this week.
DFS Free Bingo Square
A safe plug-and-play option for DFS.
Jon Rahm (DK $10,500; FD $11,700)
My podcast partner Peter Jennings regularly tells listeners that he thinks Rahm is the best player in the world, and I really can't think of any good reason to argue with him.
I know there are some observers who still maintain that the Spaniard won't win a major until he cools his "temper" — and he won't be able to prove them wrong without doing just that — but I love how he plays with fire and emotion. There really shouldn't be questions about his maturity level or his game at this point.
What makes him the safe play here is the simple fact that he rarely takes a week off. In his last 10 starts, he owns two wins, five top-10 finishes and nine in the top 30, meaning there's a lot better probability that Rahm's name is on the leaderboard this weekend than not.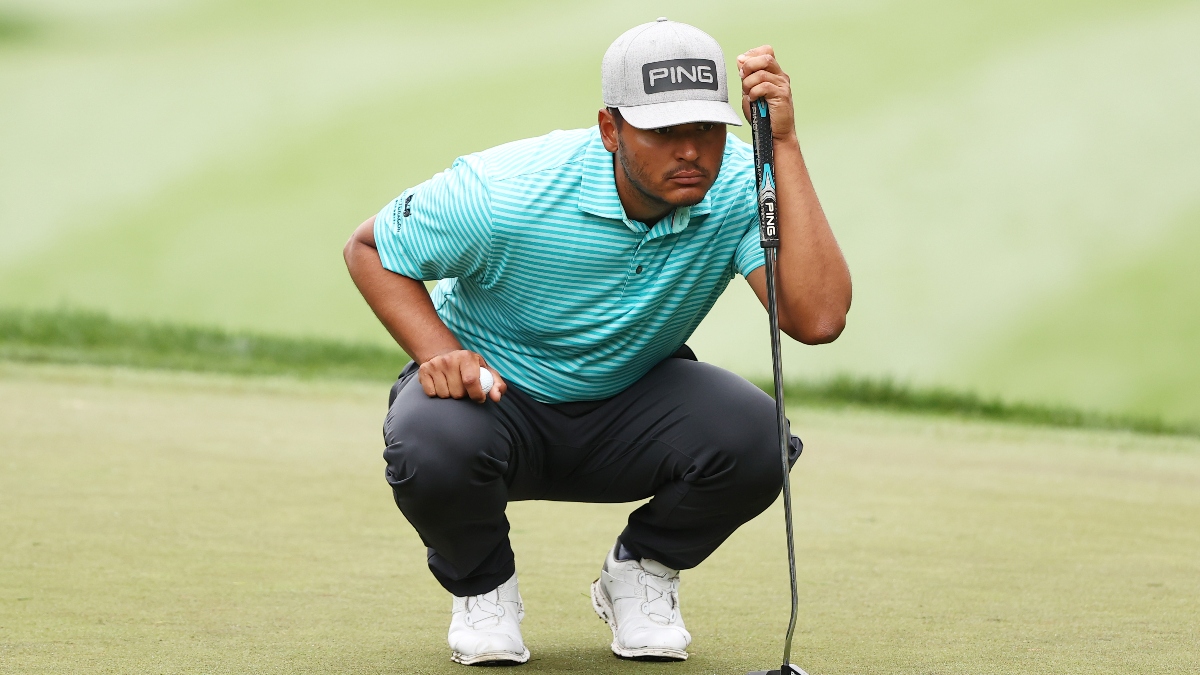 DFS 'Dog
A lower-priced option for DFS.
Sebastian Munoz (DK $6,700; FD $7,900)
With soft pricing on both DraftKings and FanDuel this week, we're going to be able to backfill lineups with some pretty talented dudes. Munoz owns top-30 finishes in his last four starts and especially excels with an iron in his hands.
With big prizes available in some massive GPPs, you'll have to differentiate from the crowd – and while there will certainly be some ownership on Munoz, he's hardly the type of guy who will be rostered by casual golf DFSers parachuting in for the biggest tourney of the year.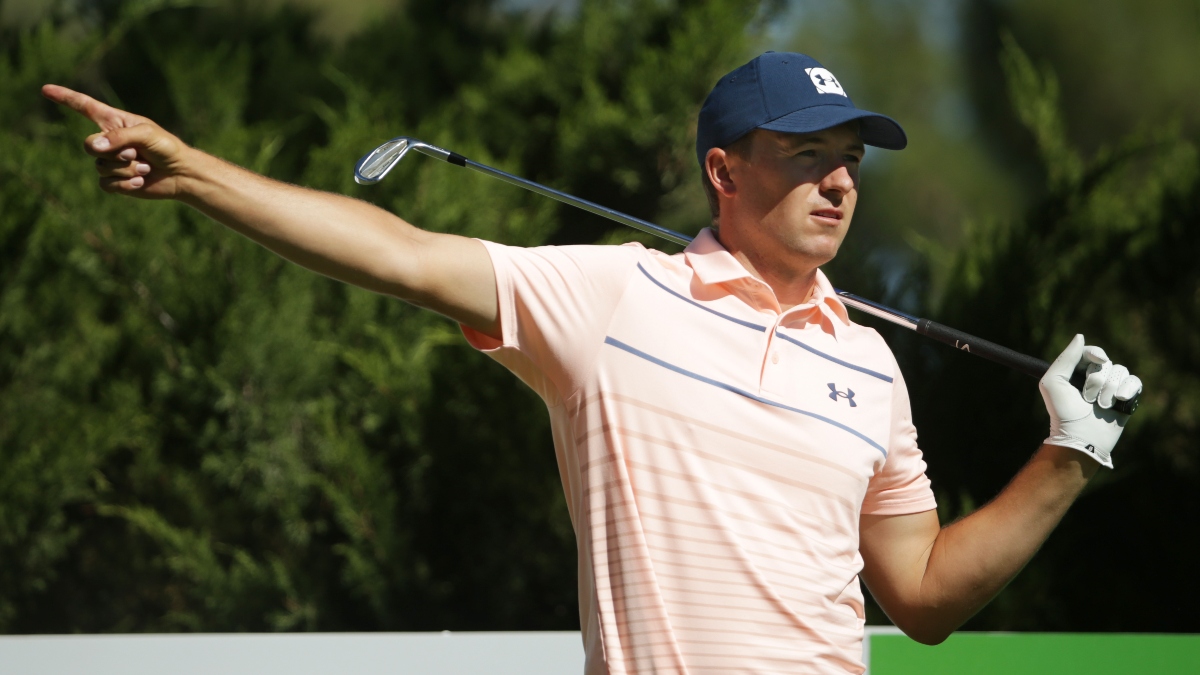 First-Round Leader
One player to post the low score Thursday.
Jordan Spieth (+5000 for FRL)
Yes … seriously. I'm a big believer in horses for courses, but I'm an even bigger believer in thoroughbreds for a course called Augusta National, where certain players have been known to get their groove back as soon as they make that right-hand turn onto Magnolia Lane.
Now, don't get me wrong: I don't think Spieth can win this week. I don't even think he's going to contend. I do, however, know that he's been the first-round leader at this tournament in three of the last five years — he shot a Thursday 64 in 2015, 66 in 2016 and another 66 in 2018.
That's not a coincidence. Even though Spieth is far from playing his best golf right now — and even though he hasn't broken 70 in five opening rounds this season and hasn't bested 73 in four of those — he's shown some glimmers of hope. I wouldn't exactly bet the house on him posting the low score in the opener this week, but at his current price, I at least think there's a chance it could happen.
Matchup Man
One player who should beat comparable players.
Scottie Scheffler
Since missing the U.S. Open due to a positive test for COVID-19, Scheffler has played five events with pretty lukewarm results, failing to finish better than tied for 17th. While most of the guys listed in this preview own some modicum of form coming into this week, I'm listing Scheffler here for the sheer fact that he's really, really good, and those recent results should keep him affordable against similar types of players in head-to-head matchups this week.
The Big Fade
One top player to avoid at this tournament.
Bryson DeChambeau (+900)
Not only do I love what Bryson has done recently, reimagining both his body and his swing to fit what the analytics tell us about striving for greater distance off the tee — I respect it, too. He gets plenty of eye rolls for invoking science into his game, but he's proven there's a great reason for doing it — and it's the same reason why players like Dustin Johnson, Rory McIlroy and Tony Finau have at least toyed around with finding higher swing speeds to create more distance.
And yes, I'll absolutely admit there's a chance DeChambeau could "break" Augusta National this week, hitting it to spots that we never believed possible, while rendering the par 5s to mere driver-wedge holes.
So, why am I fading the tournament favorite then? It goes back to what I wrote about Thomas in the opening section above. This is a second-shot golf course, the type of track which requires sublime iron and wedge play in order to succeed. While DeChambeau's strokes gained numbers have improved recently, he still posted a negative number on approach shots last season.
For me, it really comes down to this: I trust Thomas (not to mention Reed, Schauffele, Rahm and others) from 125 yards more than I trust DeChambeau from 75; I trust those players from 150 more than I trust him from 100. I completely understand the rationale for Bryson bulking up and swinging harder and trying to gain more distance off the tee. Based on the numbers, it's absolutely the right strategy for him — and he proved as much by winning the U.S. Open recently. I just don't think that same plan will work as well on this course, though.
Instead, I'm looking to take those other elite players at plus-money in matchups against him this week.
How would you rate this article?