Sobel's 2021 Arnold Palmer Invitational Preview & Picks: Fitzpatrick Has Form, History and Love of Tough Courses on His Side
Credit:
Steph Chambers/Getty Images. Pictured: Matthew Fitzpatrick
A dozen years ago, I shared a ride through the middle of Connecticut on a bright, blue-sky summer morning with a man named Arnold Palmer.
There are probably a million things that anyone would've wanted to speak with The King about back then, but I didn't feel like bombarding him too quickly. Instead, we made a little small talk.
I asked about his Citation 10, the plane he'd just flown himself from his home in Latrobe, Pa., and the one he'd fly home later that day. ("It's as much a part of me as anything but my wife and kids," he said.) We talked about how the Nutmeg State was his old stomping ground, where he'd spend his free weekends when he was in the Coast Guard. ("I used to date a girl from around here," he told me, "then after we broke up, she became a nun!")
We even got into a discussion about Tiger Woods admitting he played cautiously in losing the PGA Championship to Y.E. Yang just a few days earlier. (When I wondered aloud whether he'd ever played too conservative in a similar situation, he gave me a crooked little smile and offered, "I don't know what conservative is.")
As far as all the workdays I've ever had, this one wasn't exactly the worst.
At one point during that ride, we started talking about Bay Hill, his other home and the host venue, of course, for Mr. Palmer's eponymous PGA TOUR event.
There had recently been news that along with some changes to the course — renovated bunkers and greens; some fixed drainage; lengthening of a few par-3s — the tournament was no longer going to be played as a par-70, but a par-72 instead.
"I guess the trend now," he told me, "is that people want to see more birdies."
In the most technical sense, that's exactly what would happen. Any score of four on the fourth or 16th hole was previously considered a par, but playing it exactly the same way would heretofore be considered a birdie.
When I asked if it really matters whether a player shoots 8-under for four rounds on a par-70 course or 16-under on a par-72, Mr. Palmer shook his head. "Nope," he said. "Not one bit."
All these years later, Bay Hill remains a par-72 and it still doesn't matter — other than to help offer us a delineation between different editions of the tournament.
Two years ago, the Orlando weather was bright and sunny for the week. Scores reflected the conditions, too, as a total of 45 players broke par — shooting 287 or better — led by Francesco Molinari, who won with a 12-under total.
Last year, Mother Nature wasn't as cooperative. It was chilly and windy, which made the course play faster and firmer than usual. Only one player broke par during Saturday's third round, only one broke 70 during the next day's final round, and only four broke par for the entire tournament, with Tyrrell Hatton leading the way at 4-under.
Based on the current forecast, the impending week could be a combination of the last two tournaments, with temperatures balmy enough in the mid-70s each day, but expected wind gusts of up to 25 mph for the weekend rounds.
It should be enough to have us giving special attention to those players who have not only fared well here in the past and have been playing well lately, but tend to play some of their best golf when scoring is tougher.
That fits one player perfectly — and it's the reason he tops my list of favorite plays for this week's Arnold Palmer Invitational.
Outright Winner
One player to win the tournament.
Matthew Fitzpatrick (+2500)
This one just makes too much sense. In the past two weeks, since returning to the U.S., the world's 16th-ranked player has finished T-5 at Riviera and T-11 at Concession. Granted, weekend rounds of 71-72 this weekend left something to be desired, but he's still trending in the right direction.
Fitzpatrick has also fared very well at Bay Hill, finishing runner-up to Francesco Molinari two years ago and T-9 last year, when he posted the aforementioned lone sub-70 score on the weekend. This was the site of his first PGA TOUR start back in 2014, so there's an obvious comfort level.
Then there's his penchant for playing some of his best golf in tougher conditions. Last year, following a solo third-place finish at the Memorial Tournament, where he was again the only player to post a final round in the 60s, he said, "I much prefer it when it's tough. Guys aren't necessarily too happy when it's tough and level par can move you up spots, which is what I like. You've got to grind, and I'd rather stick in rather than just being sort of relaxed and going at every pin. I don't like that type of golf." The harder things get at Bay Hill this week, the more we should expect Fitzpatrick to be in the mix.
Other OADers
Potential selections for one-and-done options.
Sungjae Im (+2500)
Tommy Fleetwood (+4500)
Prior to last week's WGC-Workday, my podcast partner Justin Ray of the 15th Club wrote a piece for PGATOUR.com in which he broke down the best players in the state of Florida. These two ranked 1-2 on his data-based list and while neither contended last week, that just means we can buy a bit lower on both of them. I like 'em not only for OADs, but props and matchups, as well. Expect both to play much better than they showed last week.
Billy Horschel (+3000)
Unlike Im and Fleetwood, Horschel did of course contend last week. Typically, I don't love chasing a runner-up — and this one might seem a bit strange on the surface. In eight career API starts, the Florida native has never finished in the top-10, yet has never missed the cut, either. So, what's the attraction here?
It's the fact that Horschel has always been a momentum player. When he gets hot, he usually stays hot — for a few weeks, at least — which gives us reason to think he might keep it going. If your fellow OADers are simply perusing past leaderboards, they'll likely overlook Horschel, which could be a mistake.
Top-Five
One player to finish top-five.
Francesco Molinari (+700 for top-five)
The record speaks for itself. In seven starts at Bay Hill, Molinari has never finished outside the top-35, posting a results table that looks more like a telephone number: 1st-26th-7th-9th-17th-5th-34th. There was a time, not so long ago, when even those numbers wouldn't have been enough to back the Italian, but after a move to California last year, he's starting to bounce back in a big way.
He's finished top-10 in three of four starts this year and while he hasn't cracked that top-five threshold yet, the ball-striking trends suggest he's on the cusp — and this feels like the perfect place for it to happen. Tied for 13th on the initial odds board, it's clear that the books haven't caught up to Molinari's game yet. 
Top-10
One player to finish top-10.
Sam Burns (+450 for top-10)
When last we saw Burns, he was parlaying a tremendous 63-hole start at Riviera into a mangled back-nine on Sunday, though he still held on for a solo third-place finish. The 24-year-old certainly won't be confused for Collin Morikawa or Viktor Hovland in any discussion of under-25 talent, and he's still lagging behind guys like Joaquin Niemann and Sungjae Im, as well.
But don't let his rank in such conversation cloud the fact that Burns owns plenty of game — and the best part, which I've harped on every time I've spoken about him, is that it travels, as he's posted solid results on different types of courses all over the country. I like him for a top-10 this week and wouldn't be surprised at another title contention. 
Top-20
One player to finish top-20.
Sebastian Munoz (+450 for top-20)
As I've often written in my previews, one of the more predictive stats that I like to look at is final-round ball-striking numbers from the previous week. On Sunday at Concession, Munoz finished fourth in strokes gained tee-to-green and first in strokes gained on approach shots. His results so far this year haven't quite lived up to the level he showed late last year and he missed the cut in his only previous appearance at the API, but that Sunday round gives us reason to believe he's ready to turn things around in both categories.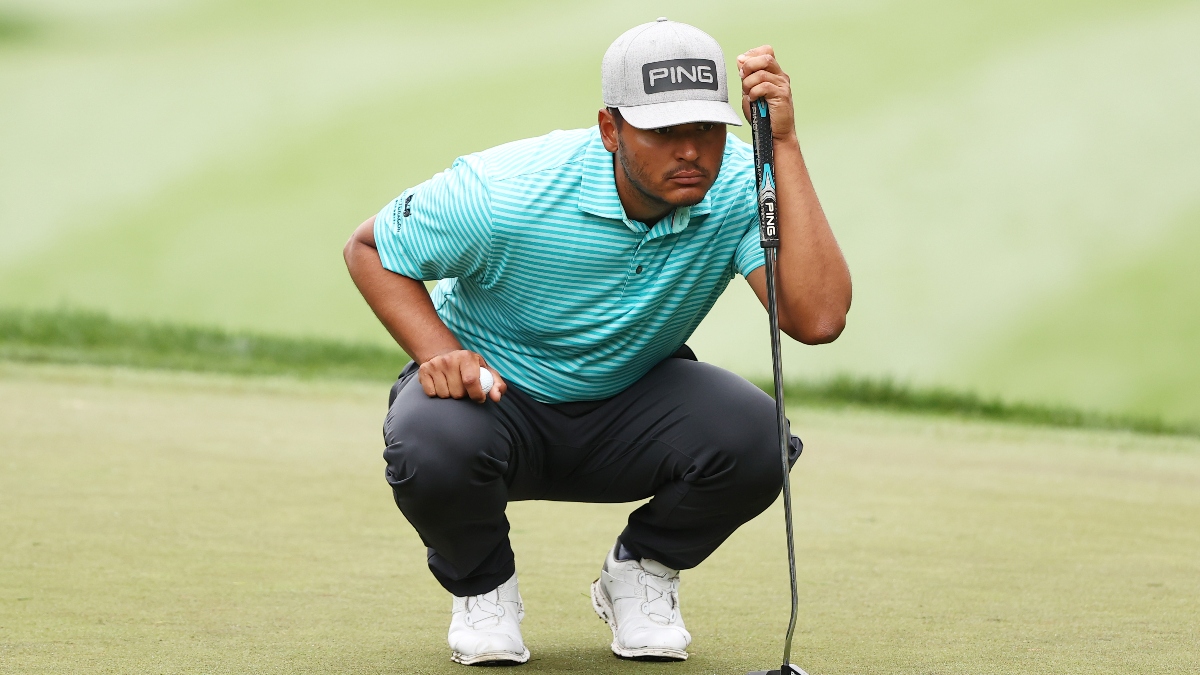 Top-30
One player to finish top-30.
Matt Wallace
If you're betting this prop, do yourself a favor and don't look at the scores last week. Just don't. You don't want to see 'em. Wallace played the Puerto Rico Open for some reason and didn't play it well, as the world's 57th-ranked player didn't exactly make a run at making the weekend. He's not far from having solid form, though, and he's finished 24th-6th in two starts at this one. Like Fitzpatrick, Wallace tends to do some of his best work on tougher tests. A dart on this top-30 prop should be considered a very cautious play, but don't be shocked if he sneaks into the top-10 once again. 
Top-40
One player to finish top-40.
Will Gordon
After he burst into public consciousness with a T-3 at the Travelers Championship last summer, Gordon quickly faded from it, missing the cut in six of his final 12 starts last year and failing to garner even just another top-25. He's started to right the ship recently, though, as weekend rounds of 69-67 netted a T-27 in Puerto Rico. I'm not ready to go all-in on Gordon anytime soon, but he does offer value for modest props such as these.
DFS Free Bingo Square
A safe plug-and-play option for DFS.
Rory McIlroy
Look, I can't tell you that Rory is finally going to win again this week. I don't know that, on Saturday night, we'll see his name prominently displayed on the leaderboard. I have no idea if the tournament favorite can remain the live favorite for most of the week.
What I do know, however, is that Rory is going to pile up birdies, which massively helps in DFS. He's going to play well on a course where he owns five finishes of 11th or better in six starts. And there's an excellent chance that on the weekend, if those winds start blowing, he can simply coast in neutral while the rest of the pack is stuck in reverse.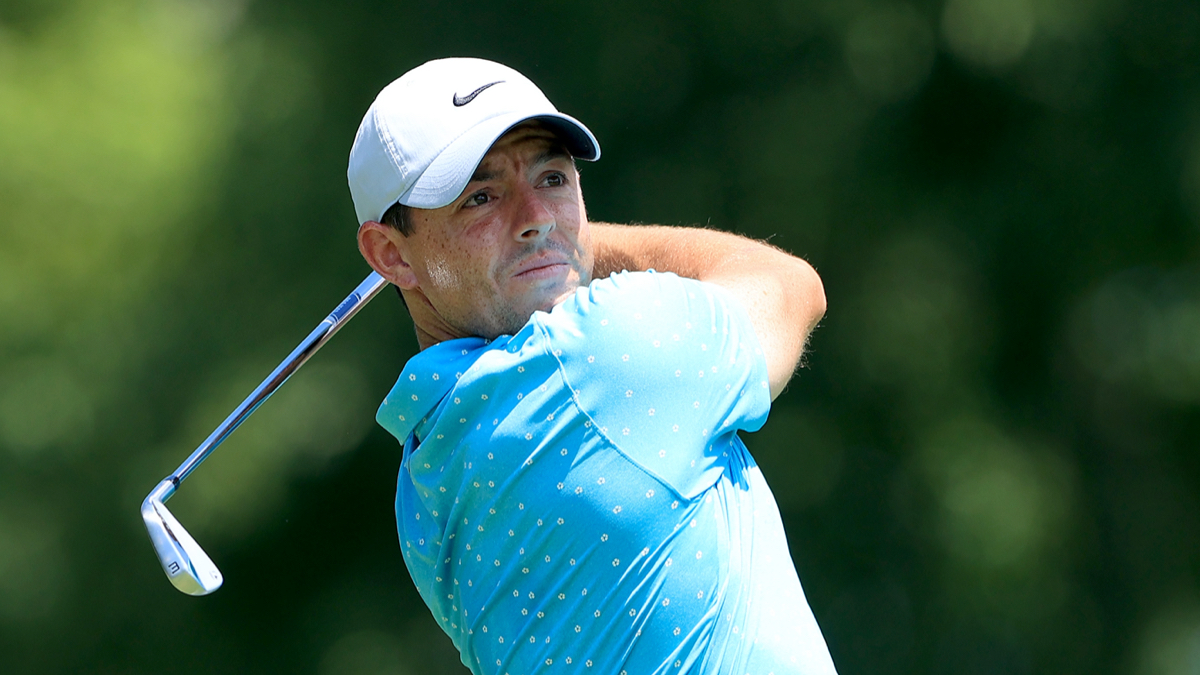 At +900 to start the week, I can't recommend McIlroy as an outright, but he's simply not going to play badly. The most expensive DFS player should also be the safest play this week.
DFS 'Dog
A lower-priced option for DFS.
Luke List
Very, very quietly, List is reaching that intersection of recent form and course history that we love targeting. He's finished MC-30th-10th-21st in his last four starts and here at Bay Hill, he's gone 10th-7th-17th (though he did DNS last year).
Perhaps because none of those — the recent starts or the ones at this event — have been serious title contentions, List is still flying under the radar, but he remains a solid play this week, especially in DFS formats. 
First-Round Leader
One player to post the low score Thursday.
Camilo Villegas
Hey, if we're going to play a FRL longshot, let's go especially long here. Villegas' record at this event isn't anything special — just three top-25s in a dozen starts — and his Thursday record is even less impressive, with a R-1 scoring average of 72.58 and a best score of just 69.
This play is based on a few recent openers, though, as Villegas posted a 64 at the RSM and a 66 at the Shriners. I wouldn't exactly mortgage the farm on this one, but if you're going to take some chances anyway, I think this one could have some value. 
Matchup Man
One player who should beat comparable players.
Kevin Na
There are certain players we should look at for head-to-head matchups. The first is cut-makers. Simply reaching the weekend gives your guy two chances at winning the wager — on Friday afternoon and Sunday afternoon. The second is grinders. You want guys who, if they make the cut on the number, keep scratching and clawing for a few extra dollars and ranking points on the weekend.
Na is that type of player. In five starts this year, he's made four cuts. His third-round scores include a 61 at the Sony Open, which he went on to win, and his final-round scores include a 65 there and a 67 this past weekend. From 2009-'15, Na posted finishes of 11th-2nd-30th-4th-14th-6th at Bay Hill, but since then, he owns just a pair of 36th-place results and a pair of MCs. Expect him to revert to some of that old form this week.
The Big Fade
One top player to avoid at this tournament.
Bryson DeChambeau (+1400)
With finishes of second and fourth in two of his last three API starts, there's a chance Bryson will be a popular play this week. Once again, though, he's a fade for me. The reigning U.S. Open champion just hasn't seemed himself since that victory at Winged Foot last year and he's now dropped outside of the top-10 in the world for the first time since last summer.
I think he's still tinkering, which fits his profile, but hasn't quite found the secret formula yet. There's certainly a chance that he finds something before the Masters in April and starts playing better, but I'll take the wait-and-see approach until then.
How would you rate this article?